Enabling Their Adult Son Robs Him of Growth
| March 10th, 2023
But Mom and Dad don't see eye to eye
---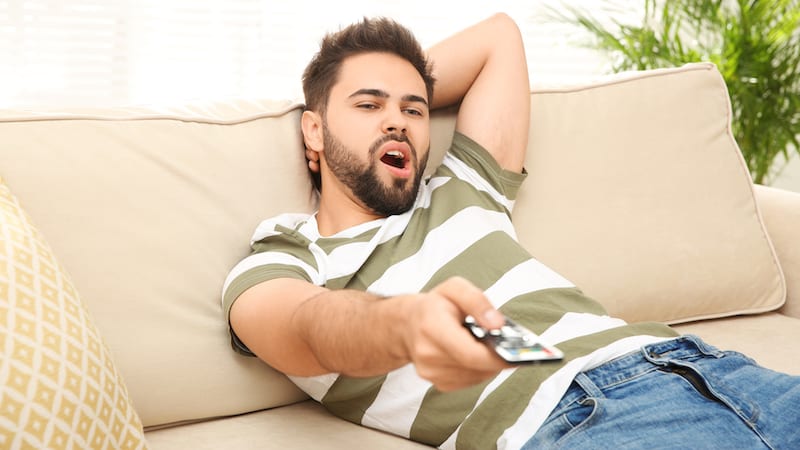 A mother recognizes that she and her husband are enabling their adult son but letting him continue to live with them. She's ready to kick Junior out of the nest, but her husband refuses. See what advice columnist Amy Dickinson advises in this edition of "Ask Amy."
---
Dear Amy:
My husband and I have always been hard workers. We were never extravagant, but we believe we have led great lives. We set aside money for our children to go to school – and we footed the whole bill.
Our youngest graduated from college and moved to our second home. He doesn't pay rent – or any other bills, for that matter. His girlfriend lives there with him.
I don't have issues with them living there, but I do have issues with my son not working in a real job.
What I mean is that he doesn't put in 40 hours a week. He doesn't have to, because he has no bills.
His girlfriend is a worker, so the issue is really my son. I'm getting ready to retire and I'm tired of enabling my son.
In the long run, this is only hurting him.
I am able to stand up and give them a date to move out. I'll be generous. I'd be willing to give him six months.
My husband is the problem. He grew up in a dysfunctional household. I truly believe that he's worried that his son won't like him if we follow through on making him move.
He doesn't want to talk about it, because it brings him down mentally.
It's causing an issue in our marriage.
Do you have any ideas on how I can get my husband to see the damage we are causing by allowing this to go on?
– Waiting to Exhale
Dear Waiting:
I'm assuming that your older children are out on their own – functioning as the independent adults you've raised them to be.
I wonder what is different about your youngest that your husband believes he is so incapable of maturing into a functioning adult.
Enabling at this level sends a clear message: "Being independent is an option. You don't have to do it; in fact, you can't do it. You need us."
Your husband doesn't want your son to launch. Perhaps he fears that he will never come back, and your husband's parenting days will be over – forcing him to face his own transition.
Many families are facing an unexpected second launch scenario because so many young adults came back to live with their folks during the pandemic.
You should see "tough love" at this level as potentially tender and affirmative. You might have experienced this when you sent your son to kindergarten and then college.
This is when parents handle their own anxiety in order to convey optimism and faith in their children: "You got this!"
You might start the clock ticking by asking your son to pay for all utilities and expenses until his move-out date. Do not judge him about having a "real job." Facing employment options should be his job – not yours.
To enable the conversation with your husband – and also with your son – read, "Difficult Conversations: How to Discuss What Matters Most," by authors Douglas Stone, Bruce Patton, and Sheila Heen (Penguin Books, 2010).
---
---
In the tradition of the great personal advice columnists, Chicago Tribune's Amy Dickinson is a plainspoken straight shooter who relates to readers of all ages. She answers personal questions by addressing issues from both her head and her heart – ranging from relationships to DNA surprises. A solid reporter, Dickinson researches her topics to provide readers with informed opinions and answers. Ask Amy, P.O. Box 194, Freeville, NY 13068
© 2023 by Amy Dickinson