Fall Pumpkin Travel Destinations
| September 17th, 2020
Great gourds and good times
---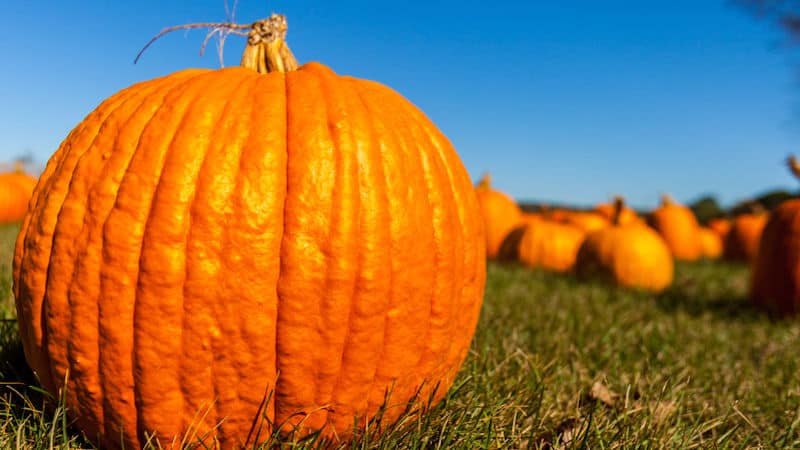 "There are three things I've learned never to discuss with people: religion, politics, and the Great Pumpkin," said Linus in the 1966 classic TV special, "It's the Great Pumpkin, Charlie Brown."
These days, the plethora of pumpkin spice lattes and pumpkin-flavored baked goods might tempt us to follow Linus's advice. But don't let pumpkin commercialism squelch the real meaning of real pumpkins! Get in the spirit at these fun-filled destinations for fall pumpkin travel.
---
A little bit of everything, y'all!
Harvest Festival & Great Pumpkin LumiNights
Dollywood, Pigeon Forge, Tennessee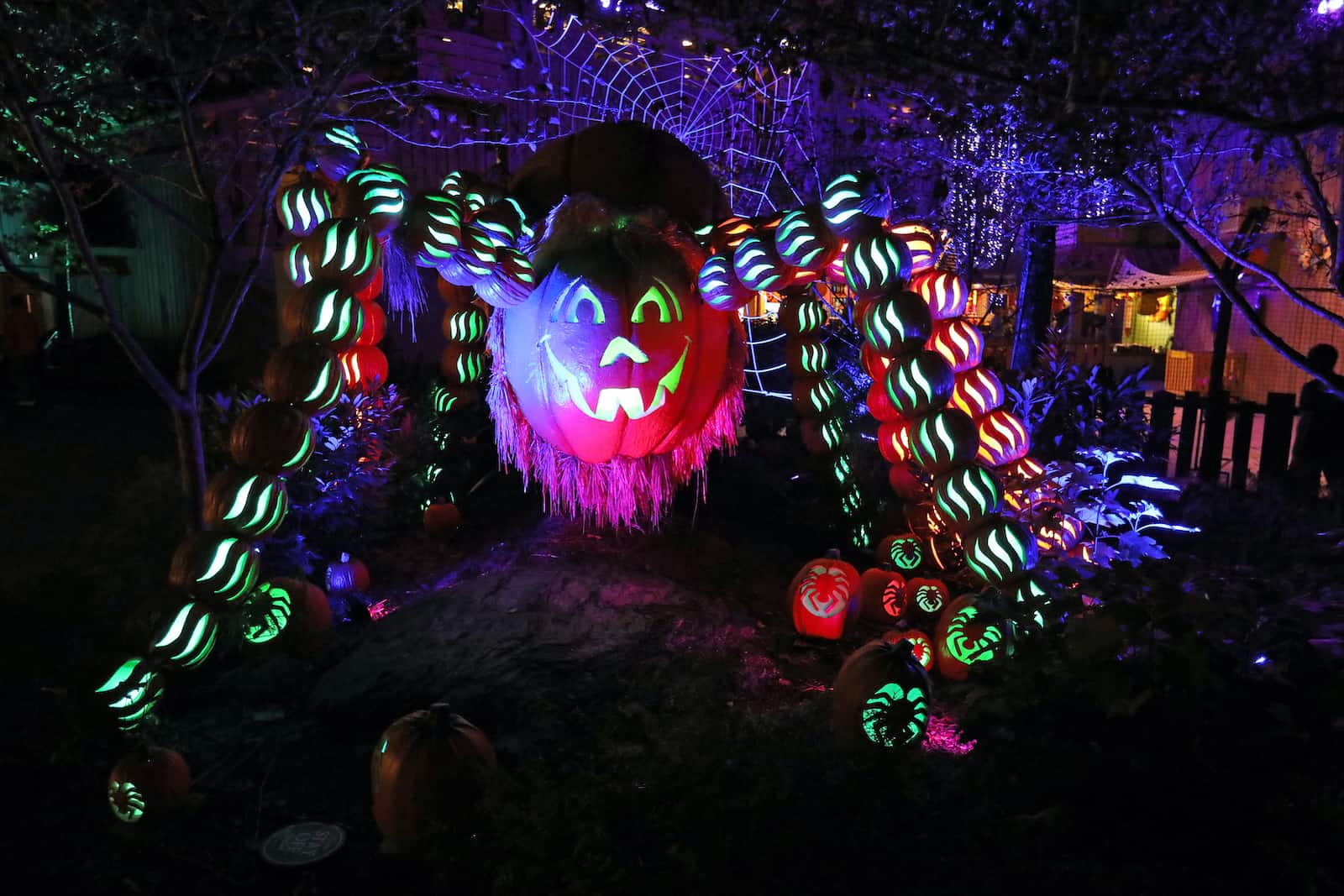 As the days get shorter and the nights grow longer, Dollywood theme park goes aglow as dusk falls.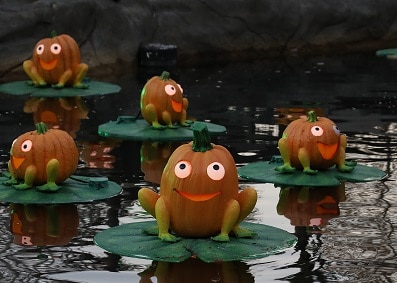 The annual Harvest Festival, Sept. 25 to Oct. 31, offers a colorful autumn atmosphere; bluegrass and Southern gospel music on open-air stages; fall foods; homemade crafts from top artisans; and Great Pumpkin LumiNights, a glowing pumpkin experience that lights the nights with thousands of pumpkins. Dollywood offers treats, not tricks – nothing scary or spooky.
Dollywood's chief pumpkin carver, Jaimie Christian-Houser, provides expert tricks for pumpkin-carving at home:
Know what you want to carve in advance so you can select a pumpkin with the right-sized surface area.
Don't buy a pumpkin without a stem; it won't last as long! For that reason, never pick up a pumpkin by its stem.
Before you carve, completely wipe down the pumpkin and then wipe it down again after carving to avoid mold.
For lighting, consider using an LED bulb on a cord (cut a notch in the back of the pumpkin for the cord). This method is safer than a candle.
Heat makes pumpkins rot, so try to find a shaded spot to display them or bring them inside when it's hot out.
Dollywood has implemented coronavirus-focused safety and sanitation procedures, which will be in effect throughout the 2020 season.
---
Stir up some Jamaican Pumpkin Soup
Sunset at the Palms, Negril, Jamaica
This tasty soup is often on the menu at Sunset at the Palms, an all-inclusive, adults-only treehouse-style resort that's best described as chic, intimate, and serene.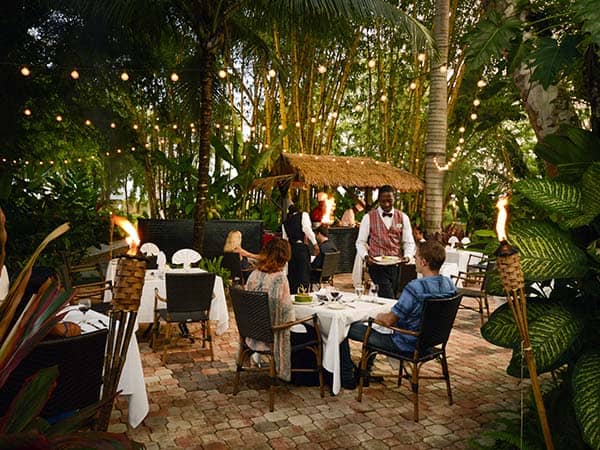 The traditional Jamaican Pumpkin Soup is considered a "Saturday Soup" by island residents. But it's really a delicious treat to curl up with on chilly autumn evenings … any day of the week!
½ cup chopped onion
¼ pound butter
2½ pounds pumpkin, peeled and diced into medium chunks
2¼ quarts chicken or vegetable stock
1 Scotch bonnet pepper, whole
3 scallions, sliced thin
2 garlic cloves, minced
1 bay leaf
2 to 3 sprigs fresh thyme, chopped
Salt and pepper, to taste
Sauté onions in butter in large pot until transparent. Add pumpkin and fill with stock. Add the remaining ingredients except the Scotch Bonnet pepper and bring to a boil. Then, add in pepper whole and reduce heat. Allow to simmer for approximately 30 minutes, or until desired consistency. Finally, remove the Scotch Bonnet pepper and serve hot.
---
Fall Pumpkin Travel for Crafts, Crafted Gourds, and Ghosts
Harvest Festival & Pumpkins in the City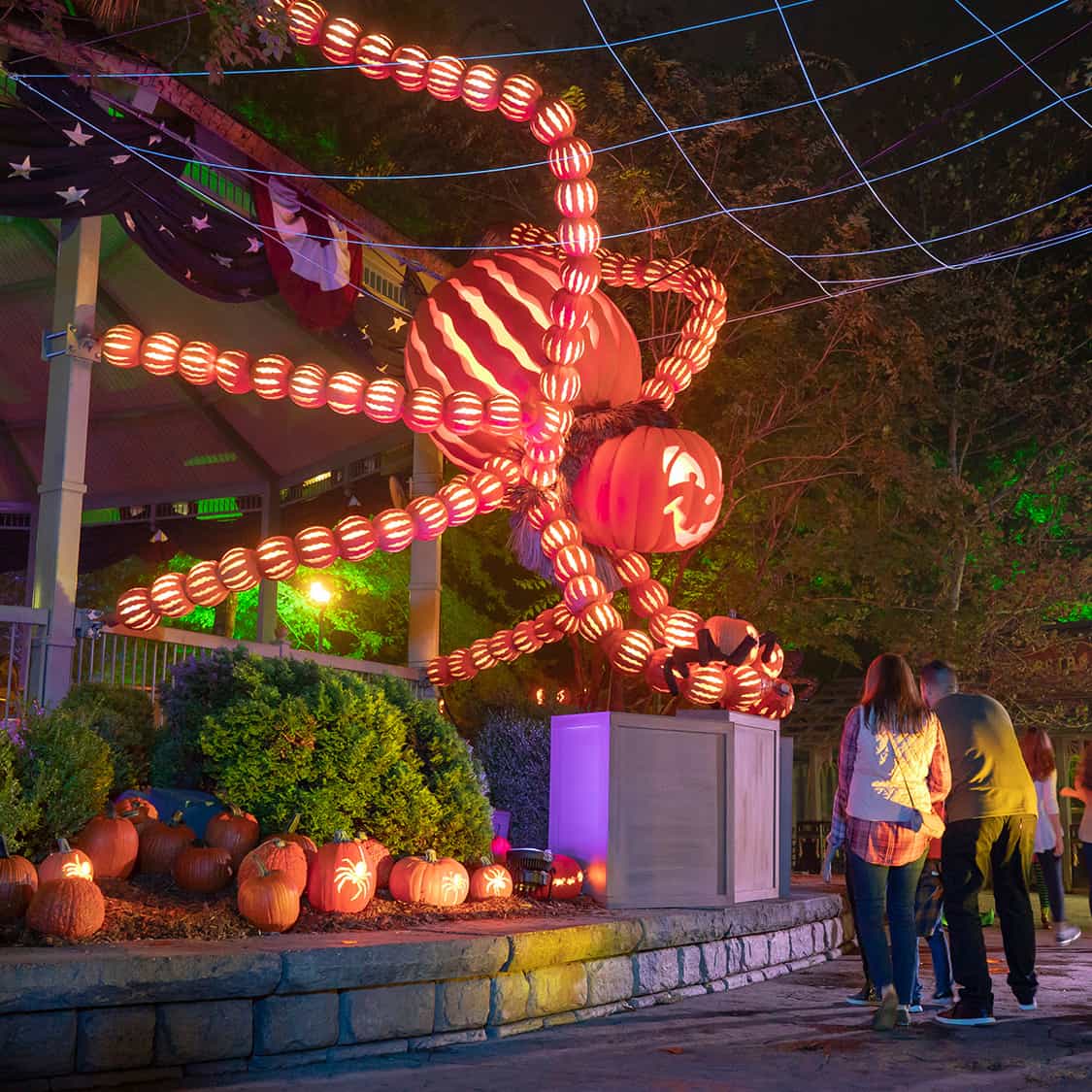 With a host of added health measures in place, Silver Dollar City amusement park will welcome visitors for its annual Harvest Festival, Sept. 23 through Oct. 31. The festival features Craft Days and more than 10,000 carved pumpkins throughout Pumpkins in the City.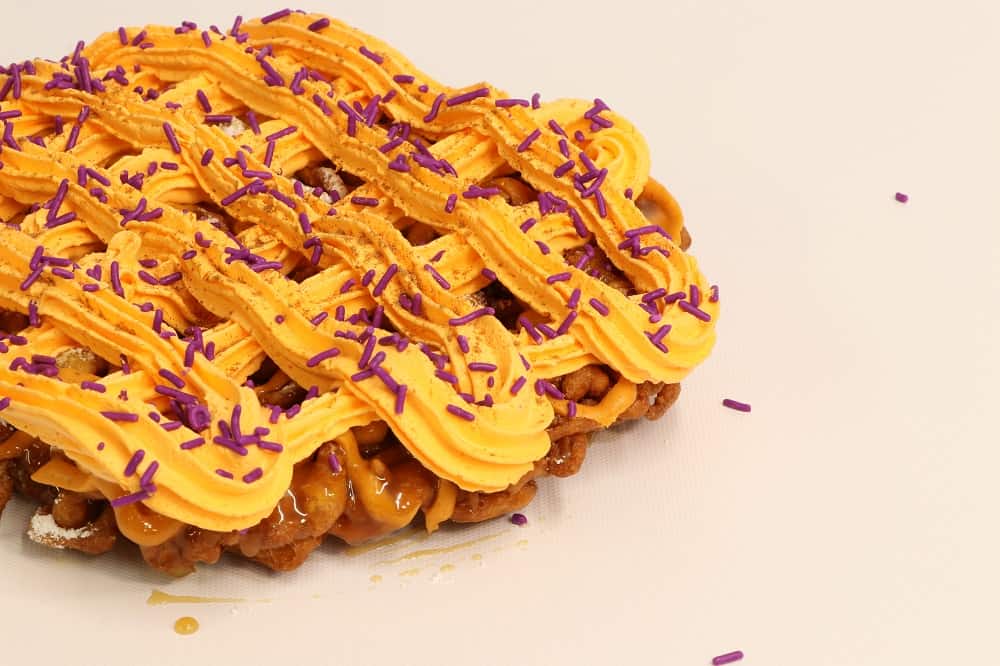 By day, the park is home to artisans demonstrating and selling their work. By night, Silver Dollar City hosts non-frightful fun for the entire family. The park is transformed by more than 10,000 of glowing pumpkins, featuring the work of master carver Jerry Brown. It's filled with family-friendly, larger-than-life scarecrows, cats, owls, and other fall characters. The evening also dishes up a nightly dance party at Pumpkin Plaza. Rides? Yes, all day and into the night. Including the new Mystic River Falls. And food? Why, pumpkin everything, from funnel cakes to churros, of course!
---
The largest corn maze in the U.S.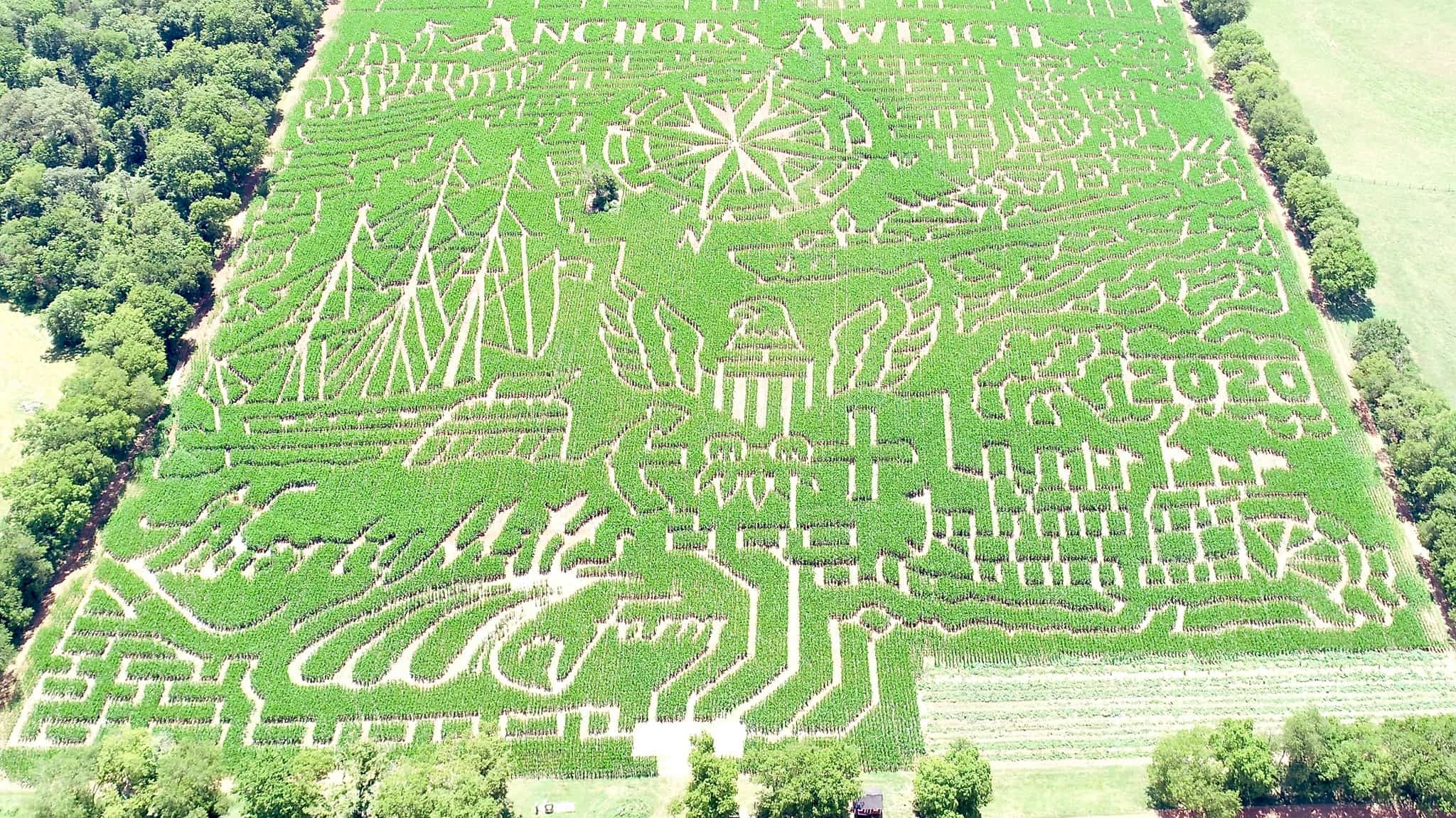 You don't have to have kids to enjoy a corn maze!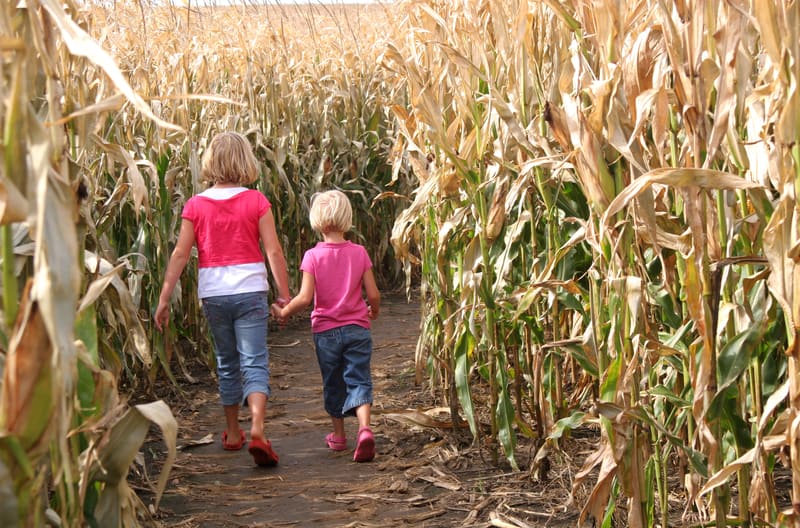 The privately owned farm and its themed corn maze include four trails totaling over seven miles of walking paths, navigational challenges, trivia challenges, activities area, hay wagon rides, and a pumpkin patch (in October).
The 2020 Corn Maze theme is Anchors Aweigh, paying tribute to those who have sailed the seas, from the pilgrims of the Mayflower to the sailors of the US Navy. The Corn Maze opens Sept. 12.
Plus, you'll have plenty of room to distance yourself in the 34-acre corn maze.
---
Pumpkins with a side of history

All year, visitors can tour house, gardens and grounds of the birthplace of Benjamin Harrison, a signer of the Declaration of Independence, and President William Henry Harrison, "Old Tippecanoe."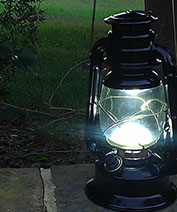 Fun fall additions, from Oct. 1 to Nov. 30, include a Corn Maze and Pumpkin Patch. Children's brochures and picnic area available.
On Oct. 16 and 23, stay a little longer for Berkeley's History and Hauntings (reservations required). Hear tales of the plantation's paranormal activities with a guided tour through the 1726 mansion, followed by a lantern-led walk through the gardens, grounds, and cemetery. You can finish the ghostly experience with Berkeley's challenging corn maze – by lantern light.