Fate Reunites Littermates Milo and Minnow
| June 8th, 2022
Hurricanes and hard times brought two dogs together again ... and again
---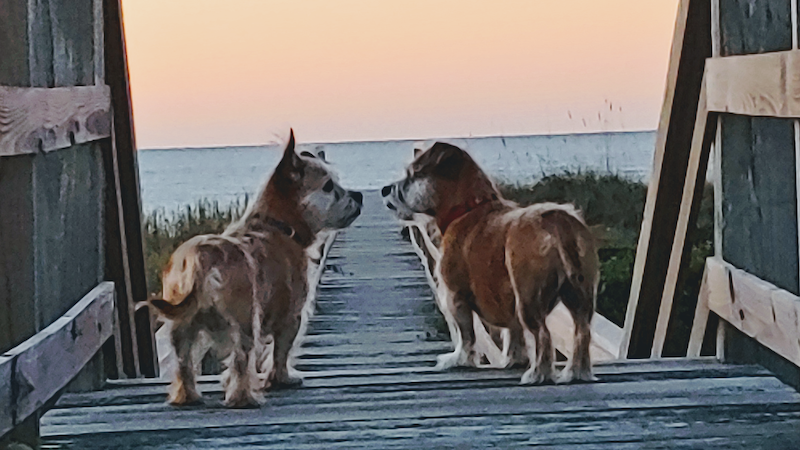 Sometimes it takes events like a hurricane to bring pets together; that was the case for Milo and Minnow, dachshund-, shih tzu-, and pug-mix brothers. Back in July 2011, boomer Martha ONeill was still grieving the death of her dog, but decided to pay a visit to the Southport-Oak Island Animal Rescue (SOAR) in North Carolina anyway "just to look."
While roaming the outdoor kennels, she came across one pen with a confident puppy that came right up to her, and Martha knew, "This is my dog." That's often the case with pets, but unbeknownst to Martha, that decision would also open the door for her to take care of Minnow's brother, too.
About a month after adopting Minnow, a repairman came to Martha's house with a friend to fix up the place due to damage from Hurricane Irene. The friend kept going outside so frequently that Martha's husband, Dan, remarked on it. She told him, "My dog's outside in the truck," and Dan told her to bring the dog inside. The dog bounded up the stairs and the resemblance to Minnow was striking – it was clear these two were littermates.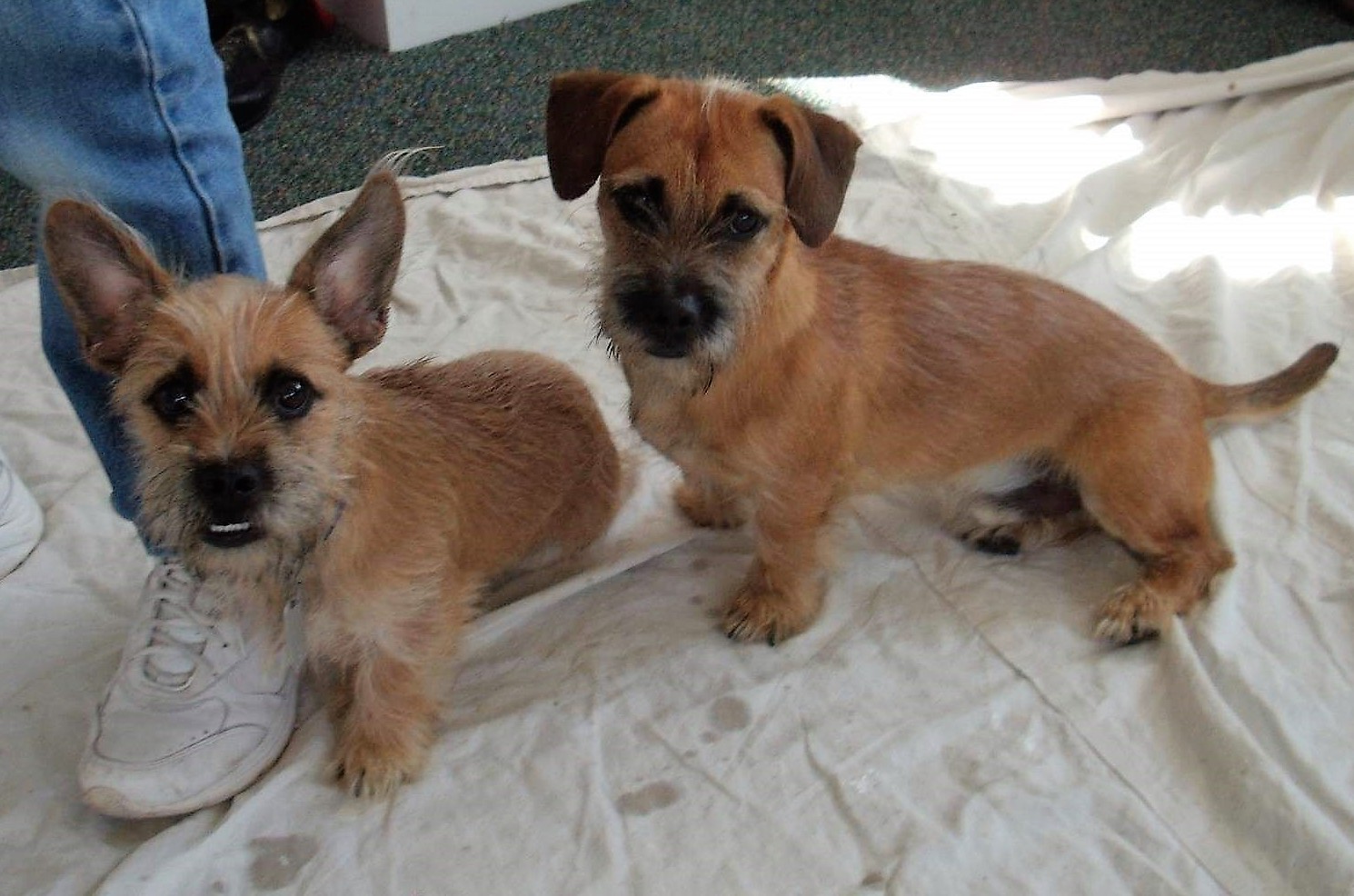 "It was so fortuitous," Martha said. "I took the next day off of work to be here with them. I remember Milo coming up the stairs and usually, he's timid with people he doesn't know. However, with me, he ran up to me, jumped on my lap, and started licking my face. At that moment I knew this little doggie was going to be a part of my life."
And he was. Not only did Milo bond with Martha and Dan, but also with Minnow. Over the course of a week the two bonded to such a degree that whenever Milo went home for the evening, Minnow pined at the door, waiting for his return. When Milo's owner announced she needed to rehome the dog, she asked the ONeills to take him in. Despite being smitten with the pup, Martha and Dan couldn't take him in at that time.
Martha asked one of the dog trainers at a doggie daycare, Sandy, if she'd like a dog (she did). They all took frequent walks together on the beach and swapped support: if the ONeills traveled, Minnow stayed with Sandy and vice versa.
One day while walking along the beach, Sandy asked, "If anything happens to me, will you take Milo?" Martha's immediate response was, "Of course!" Neither Martha nor Sandy knew they'd have to make good on their pact.
In 2018, Hurricane Florence approached the coast of North Carolina. Sandy had a trip planned and vacillated whether to go or not. She decided to take the trip and left Milo in the care of Martha. As the hurricane edged closer, coastal residents were encouraged to evacuate. Martha took Milo and Minnow to Charlotte, N.C., to escape the hurricane's reach and again had the feeling, "This little guy is going to become a part of our family." And she was right.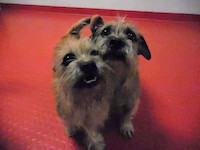 Sandy fell on hard times and her sister invited her to move to Oregon, but she stalled because she realized the chances of Minnow and Milo ever being together again were slim if she took him and she didn't want that to happen. Martha agreed to take Milo and said, "I know people make bigger sacrifices but it was such a selfless act for Sandy to give up her dog. I really admire her and I've learned so much from her. A lot of people wonder how she could give up her dog, but it's because she did what was best for him, not for her."
Milo has been living with the ONeills since June 2019. Martha and Sandy are still in touch and Martha sends her pictures regularly. "Who would have thought that I would have reconnected with Milo after a hurricane?" she said. "How does that happen?"
---
Rebekah Moan is a freelance journalist and content writer. In addition to contributing to numerous specialty publications, her byline has appeared on TinyBuddha.com and in the Elephant Journal. Learn more at www.rebekahmoan.com.
Feature image: The dogs at sunset in North Carolina. All photos by Martha ONeill.