Hustle for Muscle and Pay for Your Pain – Quiz and Crossword Answers
| August 4th, 2021
Fitness and weight loss programs over the years
---
How well do you recall crazy gadgets, diets, and fad workouts that grabbed our attention and our dollars back in the day? Get your Fitness Fads trivia quiz answers and crossword puzzle solution to see how well you scored.
CROSSWORD PUZZLE ANSWERS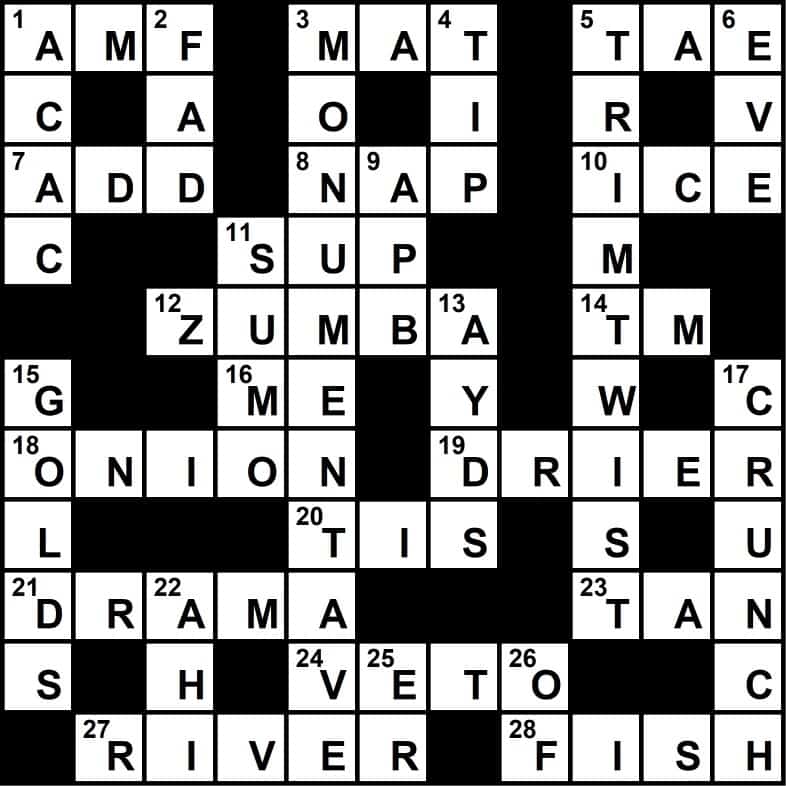 FITNESS FADS TRIVIA QUIZ ANSWERS
d. All of these have been marketed for weight loss or fitness except LaughterLounger (which does sound like a fun idea for abdominal workouts!).
False: Rather than relying on fad diets, Weight Watchers relies on sustainable plans such as weight loss through calorie deficits, tracking intake and accountability.
Jane Fonda.
a. iii. b. i. c. ii. d. v. e. iv.
SCORING
YOU GOT ALL 5 QUESTIONS AND ACED THE PUZZLE:
Richard Simmons would be proud of you!
YOU GOT ONLY 3-4 CORRECT ANSWERS AND AN OK PUZZLE PERFORMANCE:
Pull out your leg warmers, crank up the music and go for a spin.
YOU MISSED 3 AND DREW A BLANK ON THE PUZZLE:
That's OK. You don't have to know the trends to stay fit!
---
How to Add Variety to Your Fitness Routine
By Mayo Clinic staff, Mayo Foundation for Medical Education and Research Mayo Clinic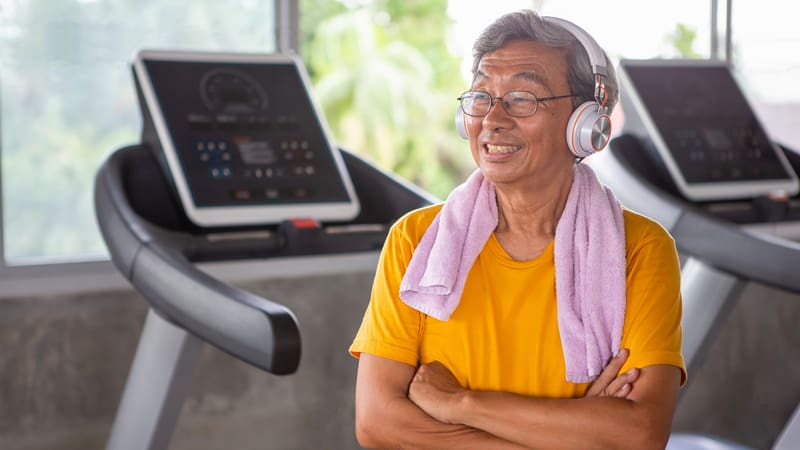 DEAR MAYO CLINIC: Heart disease runs in my family, so I try to eat a mostly Mediterranean diet and get plenty of exercise. Lately, though, I feel stuck in a rut when it comes to my cardio workout. Do you have any advice for exciting exercises to improve my cardiovascular health?
THE MAYO CLINIC ANSWERS…
Eating well and exercising are key elements of a heart-heathy lifestyle, but choosing the right type of exercise and logging enough time are essential too. Cardiovascular training has many benefits, including chronic disease prevention and improved quality of life. It should be a staple of your weekly routine.
Cardiovascular exercises can be a challenge, and sometimes boring, for many people. But you can add variety to your cardiovascular workouts in numerous ways.
Walking is certainly easy on the joints, but a cardio workout doesn't have to be mile after mile of pounding the pavement or walking a treadmill. Switching up the type of exercise you do and the amount of time you spend doing it can dramatically improve your fitness.
Getting 150 minutes of cardiovascular exercises each week is important, according to the American College of Sports Medicine. But it is important to remember that cardiovascular training is any activity that increases your heart rate for a set amount of time. So if you are a walker, consider short spurts of walking mixed with jogging and sprinting.