Flying Squirrels Brewing Up A Little 'Chin Music'
| February 26th, 2014
The Flying Squirrels baseball team has a beer, "Chin Music."
---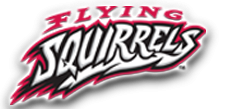 The Richmond Flying Squirrels baseball team has teamed up with a Richmond-area craft brewery to create its own beer, an amber lager dubbed "Chin Music."
The name, chosen in December after being suggested by Kathi Boswell in a fan contest, refers to a fastball thrown near a batter's head with the intent of making him feel less comfortable while batting.
The beer is brewed by Center of the Universe Brewing Co. in Ashland, which was co-founded by Chris Ray, a former major league pitcher. The Squirrels, who are the Double-A minor league affiliate of the San Fran- cisco Giants, say Chin Music will be available at The Diamond and throughout the Richmond region beginning in early March.
The Squirrels also plan a separate line of Chin Music apparel and novelties.