Food & Booze Buzz: Barbecue, Brews, and Brambly
July 10th, 2020
Chow down and drink up
---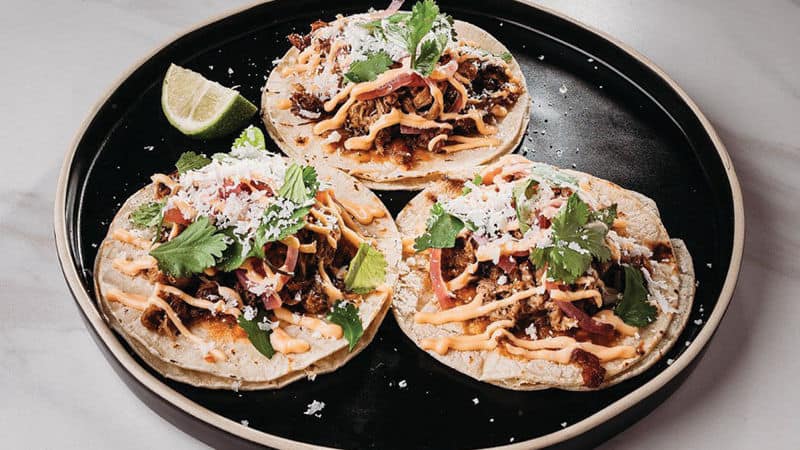 FOOD BUZZ: NEWS TO CHEW ON
CHARRED
Smoke-kissed cuisine (pictured above)
Like gentle kisses on a baby's cheek, subtle smoky flavors touch the brick-oven Southern American fare at Charred. Pimento cheese made with wood-oven-roasted red peppers and kale salad with toasted pine nuts offer delightful hints of smoke. Flatbreads draw complementary flavors from the wood, in the familiar Margherita or pepperoni, roasted veggie or wild mushroom, and more. Other Charred specialties include sandwiches, Seven Hills burger, pasta, meatballs and meat entrées.
I sampled Charred for curbside pickup so can't report on the dining experience or drinks (it does have an ABC license). The menu will expand once the restaurant fully opens. ~ Annie Tobey
13451 Hull St., Midlothian
JADEAN'S SMOKIN' SIX O
Familiar flavors in new digs
If you've enjoyed wood-smoked barbecue from Jadean's food truck or catering service, you'll be happy to learn of a new permanent spot for this family-owned business. Choose from smoked pork, brisket, chicken and vegetarian jackfruit; St. Louis-style ribs on weekends; and Southern-favorite sides such as hush puppies, collards, bourbon baked beans, and smoked mac and cheese. Choose from four complementary sauces, from mild to wild – but the meat is tender, juicy and smoke-touched, rendering the sauces optional.
I sampled Jadean's at home after curbside pickup. Beer (including some basic craft) and wine are available to pair with your 'cue. ~ AT
1126 Westbriar Drive, Tuckahoe
---
BOOZE BUZZ: GRAINS, GRAPES & HOPS
CRAZY ROOSTER
Grateful Dead-themed brewery
Jason Miller and Tim Torrez opened their Powhatan brewery in April, starting with curbside pickup and six beers on tap, in 16-ounce crowlers or new growlers. The lineup will include ales and lagers, goses and a diversity of IPAs. Interested customers can enjoy pulling out the Grateful Dead allusions in the beer names, as in Crowin' Midnight oatmeal stout, Devil's Pay American amber ale, Earth and Sky American wheat ale, West IPA Fadeaway IPA, Late Day Shadow New England IPA and Touché De Gris saison.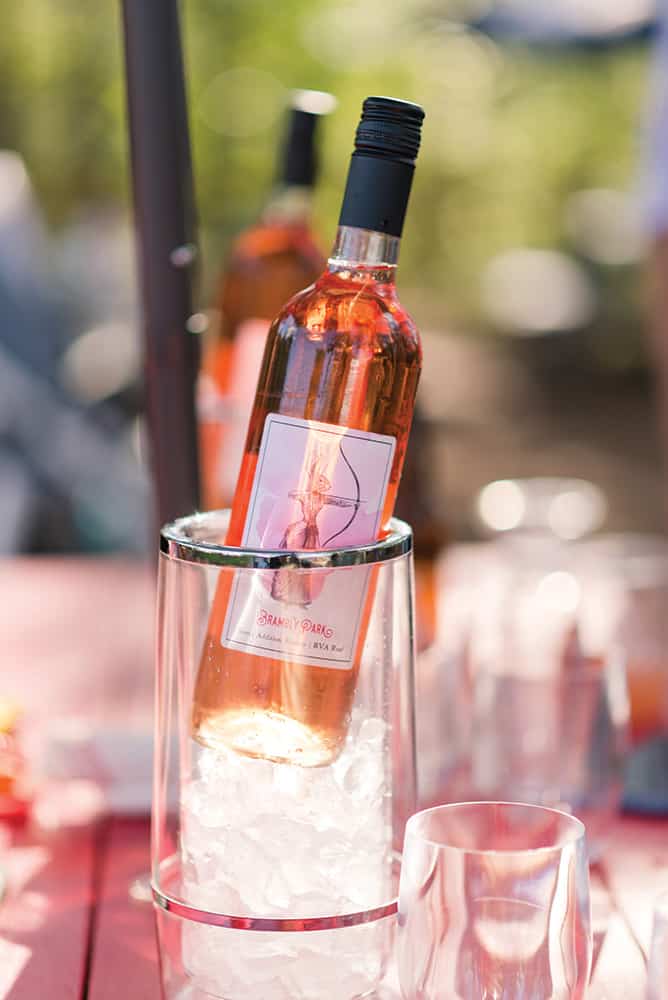 The brewery is off Route 60, 2½ miles west of Route 288. A taproom and patio are opening soon. ~ AT
1560 Oakbridge Drive, Powhatan
BRAMBLY PARK
Make room, hops: grapes have come to Scott's Addition 
Situated in Richmond's beer-centric neighborhood, Brambly Park Winery boasts delicious sips and an exquisite experience. Currently, the boutique urban winery serves six unique small-batch wines made in partnership with vineyards in Oregon, California and Virginia. They also offer bottles of other carefully selected vintages, plus draft beer and craft cocktails. Their menu presents bites both light and hearty, all catered to pair well with wine. This epicurean experience can be enjoyed in their spacious tasting room (opening soon) or their large, dog-friendly outdoor area: peppered with tables, fireplaces and group games like bocci, croquet and chess. ~ Rachel Marsh
1708 Belleville St., Richmond
---