From the Editor: No One Is an Island
| April 8th, 2020
Calming the currents of the coronavirus
---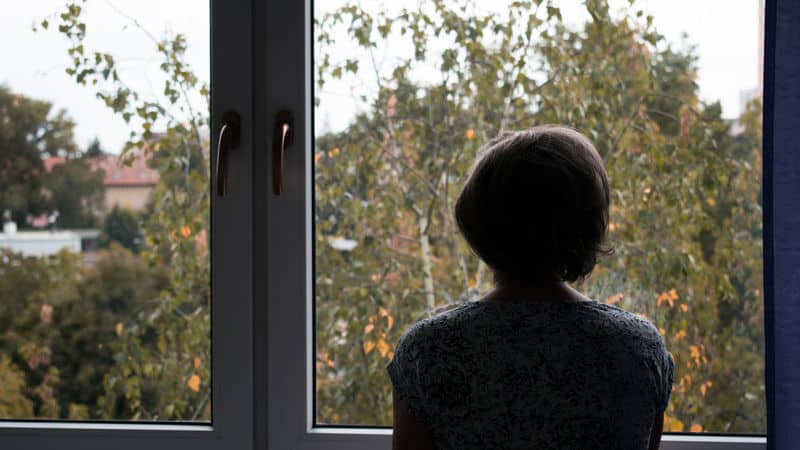 Nearly 400 years ago, English poet John Donne opined,
No man is an island,
Entire of itself;
Every man is a piece of the continent,
A part of the main …
Any man's death diminishes me,
Because I am involved in mankind.
And therefore never send to know for whom the bell tolls;
It tolls for thee.
Ironically, social distancing has illuminated the truth of Donne's words: because we're so connected, we must physically separate. A virus in a land far away spread across the world. A virus that I might carry could spread to my neighbor, then to his at-risk wife, to their pregnant daughter-in-law, to her grandfather …
INCONVENIENCED
For many of us, including me, social distancing has been merely an inconvenience. Our entertainment calendars have emptied, our shopping and dining out curtailed, our work habits rearranged and our social life limited to conversations across the virtual network or the literal fence.
While we have much to be grateful for, we still have our anxieties. Will we get sick from the groceries or the neighbor who got in our 6-foot bubble? Will our loved ones stay healthy? Could we be expected to sacrifice our lives for the economy? Would we be deemed low on the priority list for a ventilator?
SUFFERING
For many, the consequences have been more painful.
People who live alone are more conscious of their solitude, their vulnerability, and are lacking the nourishment of social contact. More than three million people nationally filed for unemployment just in the third week of March. Small businesses have shut down entirely. And the numbers keep rising.
Most tragically affected are those who have died from the disease – and their loved ones – from Greyhound bus drivers to celebrities, neighbors and strangers. Each person was somebody's partner, mother, father, son, daughter, friend.
ON THE BATTLEGROUND
And some deserve extra recognition.
Law enforcement, first responders, postal workers, grocery store employees, media and information services, and utility crews maintaining electricity, water and communication networks have kept the gears of our isolated lives greased.
And the front-line warriors in this war are our medical professionals.
You may have heard stories of these heroes. I have, and they have filled me with admiration and gratitude. I've also heard the fears and frustrations that lie behind the brave front, especially when the healers must continue their calling despite inadequate material to treat their patients – and despite a scarcity of personal protective equipment.
Like soldiers, many have been "wounded" and died in battle. Thomas Riley, a nurse in New York City who contracted the virus, told The New York Times, "I feel like we're all just being sent to slaughter." At Mount Sinai Hospital West in NYC, where trash bags had been used as protective equipment, Kious Kelly, RN, died at age 48. His final words came in a text to his sister: "Can't talk because I choke and can't breathe. I love you."
As of late March, nearly 14 percent of Spain's 40,000 confirmed coronavirus cases were medical professionals. More than 30 health-care professionals died of the disease in Italy, France and Spain.
MAKING SACRIFICES
Do medical professionals ever wonder how many infected patients might have stayed healthy except for their disregard for social distancing? Do they wonder whether America's soldiers are similarly sent into battle unarmed?
The family of Carter Fox, the first Westminster Canterbury resident to test positive for COVID-19, talked to the Richmond Times-Dispatch about their experience. Fox's younger son, Baylor, saw how well VCU was able to care for his father because, early on in the war, the medical system still had sufficient resources. "'Speaking with my scientist hat on, this makes it clear to me that we need to make sure we don't overwhelm the health care system,'" Fox-Kemper said. "'It made me much more determined to stay home and isolate … It means trying to stay distant, so that everyone will have as good care as he had.'"
THE HOMEFRONT
The cure for this pandemic has an unhealthy element. After 9/11, we came together to grieve; now, we're told to stay apart. Isolation can be detrimental to health, while social interaction can bolster the immune system.
But simple acts of kindness help mitigate that harm. Reach out and, well, stay in touch with family, friends and acquaintances. Give to a relevant fundraiser. Post positive messages on social media – or on your sidewalk with chalk.
And, by staying apart, we will honor humanity's connection.