Garden Grove Everything
| June 12th, 2018
The Carytown brewery and urban winery adds cider
---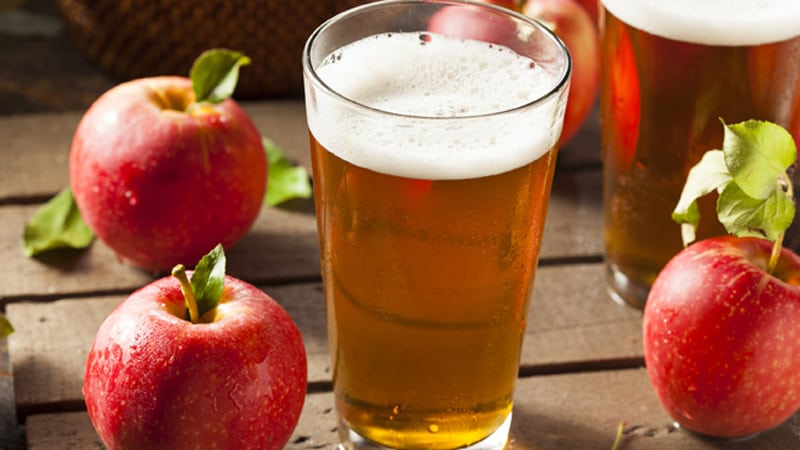 Garden Grove Brewing in Carytown opened on Valentine's Day in 2015 as Virginia's 100th craft brewery. In October 2017, the business added "Urban Winery" to its name, having leased land in Fauquier County for growing grapes and added the fermented fruit of the vine to its lineup. Now, the Garden Grove tasting room also pours house-made hard apple cider.
Garden Grove's first cider, New World Dry Cider, was made with Gold Rush apples and comes in at 8 percent ABV. Tropical aroma notes of pineapple and kiwi make way for flavor notes of peach, kiwi and, well, apple. As the name indicates, the cider is dry rather than sweet.
The New World cider is also aging in Chardonnay barrels, to be released when it reaches its apex.
Garden Grove's next cider is made with Winesap apples. Other future ciders may be also accented with fruits and flowers, like many of the beers are.
Thanks to head brewer Michael Brandt's experience and creativity, Garden Grove's tasting room offers a diversity of flavors. Beers include a Belgian wit, pilsner, IPA, Scottish ale, saison, and others. Many are infused with spices, fruits and herbs, and some have been aged in red wine barrels.
Visitors can also choose from honey-based mead and mead variants, red wine and white wine – and, of course, cider.
"People have very diverse opinions and tastes," Brandt said. "I want to make sure there's something that satisfies everyone."
---
Garden Grove Grewing and Urban Winery
3445 West Cary St., Richmond