'Shall We Visit a Brewery or a Winery?'
October 20th, 2017
Garden Grove eliminates the need to choose!
---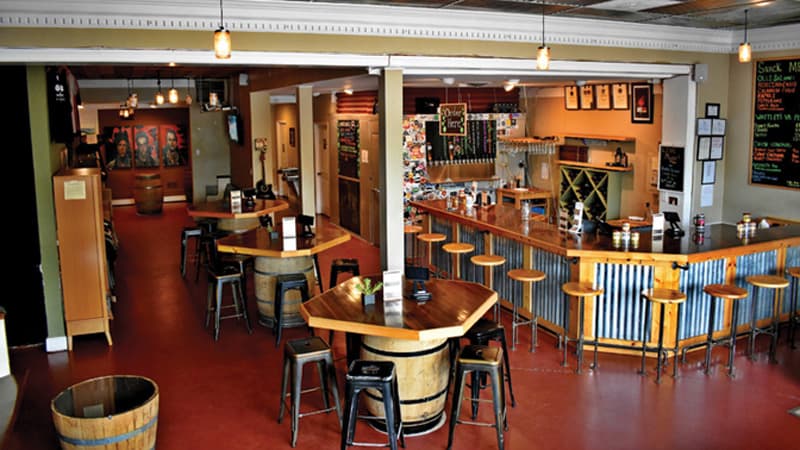 When Garden Grove Brewing opened its doors Feb. 14, 2015, it was Virginia's 100th brewery. On Oct. 21, it becomes Richmond's first urban brewery and winery, serving both beer and wine and providing the ultimate compromise for couples and friends throughout Central Virginia.
The addition of winemaking comes naturally for Garden Grove brewer Mike Brandt. Before opening the brewery with co-owner Ryan Mitchell, Brandt had worked as a brewer, vineyard manager, winemaker and viticulturist. With a background in environmental and agricultural sciences from VCU, Longwood, VSU and Smithsonian Institution Conservation and Research Center, he brings a knowledge of science as well as creativity to his fermentation creations.
Since day one, Garden Grove's unique, small-batch beers have highlighted distinctive ingredients, including autumn olive berries, spice bush leaves, sumac berries, aronia berries, rose hips and botanicals. Brandt has also created meads (using honey as the base), pyments (using honey and grapes) and cider.
Initial wines will feature petit verdot and chardonnay as well as Akari, a mead/saki hybrid that has been aging in chardonnay barrels for 22 months.
---
3445 W. Cary St., Carytown