Gelati Celesti Dishes Out at New Location
| February 9th, 2017
This Scotts Addition store is the local ice cream company's fourth location.
---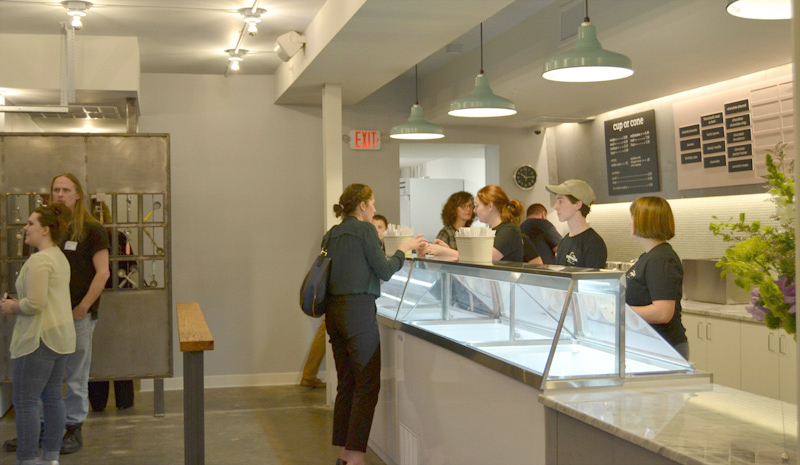 A sweet, new neighbor has joined the business community in the up and coming Scott's Addition neighborhood.
Richmond staple Gelati Celesti celebrated the opening of their fourth location Feb. 9. At a private soft opening Feb. 8, the owners Steve and Kim Rosser and their staff were surrounded excited Richmonders, community partners and friends.
The 2,100 square-foot building, the company's largest store, will serve up 24 house flavors along with rotating favorites. To add the cherry on top, the store will also offer flavors created through local collaborations with neighboring breweries, distilleries and coffee roasters. So far, Gelati Celesti has teamed up with Buskey Cider, Ironclad Coffee Roasters and Reservoir Distillery.
"We selected this location partly because of the incredible craft scene that is quickly defining the area," said Steve Rosser, the store's owner, in a prepared statement.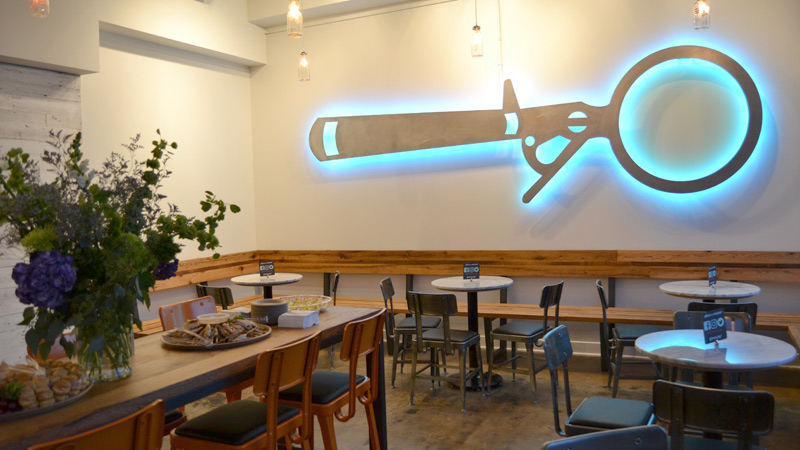 With the store's modern yet rustic flair, its interior design is certainly something to write home about. Old glass milk jugs have been repurposed and made into hanging light fixtures. A large laser cut of an ice cream scoop, designed by 37, adorns the main wall inside the shop.
The company started out in 1984 with less than a dozen employees and has grown to a staff of more than 70 people. Ice cream fans have been able to satisfy their sweet tooths at the three other existing stores located at Gold's Gym Plaza (8906 A West Broad Street), The Corner at Short Pump (11805 West Broad Street) and Stony Point Shopping Center on Huguenot Road (3004 Stony Point Road) and from a roving Gelati Celesti Food Truck.
Get a scoop for yourself at 1400 N. Boulevard, Richmond VA 23230. The stores operate Sunday through Thursday noon-10 p.m. and Friday and Saturday noon-11 p.m.