Give Me Stout or Give Me Death
| December 12th, 2016
Beer collaboration with Richmond breweries and Virginia Gov. Terry McAuliffe
---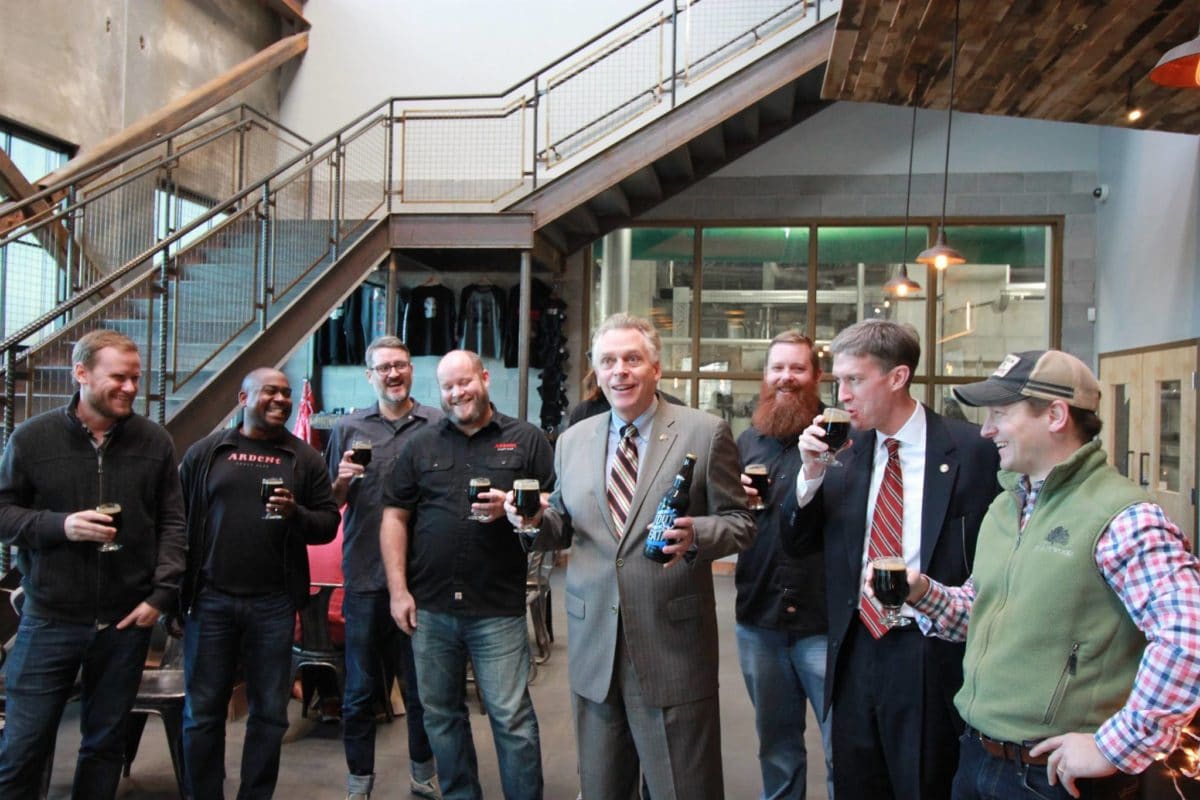 In a nod to Patrick Henry's fiery speech at St. John's Church in Richmond, Virginia, three local breweries have teamed with Governor Terry McAuliffe to create a beer that honors the commonwealth's local history and its growing beer industry.
The three breweries contributing to the collaboration beer are Stone Brewing – Richmond, a California-based brewery that just opened its East Coast facility in 2016; Hardywood Park Craft Brewery, which started the recent wave of craft breweries in the area when it opened in 2011; and Ardent Craft Ales, a Scott's Addition mainstay.
Gov. McAuliffe, who has been a staunch supporter of Virginia craft breweries and a stout lover (lover of stouts, that is), met with brewers to craft the ale. As a supporter of other Virginia products, too, the governor and brewers added locally grown raspberries and blackberries to the malt-and-hops mix, which included oats and malt from the commonwealth. The governor, brewery representatives and local media celebrated the release of the beer on Dec. 12 at Stone Company Store – Richmond.
The collaboration is also a declaration of independence from the "tyrannical oppression" of industrial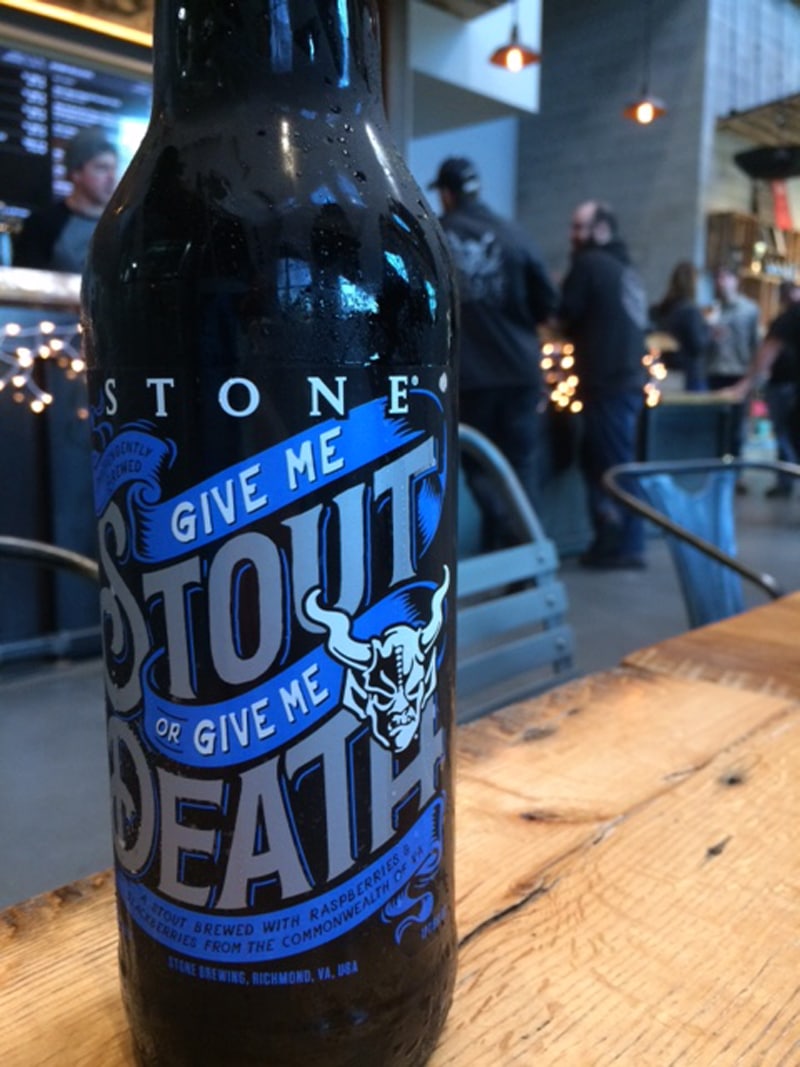 beer. "If we wish to brew free, if we mean to retain our identity and preserve the privilege of access to independent craft beer, we must recognize it is a group effort," proclaimed Greg Koch, Stone Brewing executive chairman and co-founder, in a press release. "Consider this aggressively hopped imperial stout a testament to our passion and unwillingness to settle or sell out! I know not what course others may take; but for me, give me independently brewed stout, or give me death!"
Although Stone Brewing – Richmond has created several collaboration beers with local breweries, this is the first hosted at the new Stone brewery. The brand is known for assertive, hop- forward beers, especially its IPAs and stouts. Pouring deep, dark brown, the 9.5% ABV Give Me Stout or Give Me Death stout is full-bodied with balanced blend of fruit, malt and hops. The berries, though subtle, present a sweet start and a fruit tartness; the malts contribute chocolaty, roasty and nutty characteristics. The berry-citrus essence of the Belma hops, used late in the brewing process, pair well with the Virginia-grown berries. The 95 IBU is apparent in a bracing bitterness.
"With nearly 160 craft breweries, Virginia's craft beer industry is booming and thanks to partnerships like this, we can continue to share the Virginia craft beer story not only up and down the East Coast, but across the U.S.," McAuliffe said. The governor and Virginia Secretary of Commerce and Trade Todd Haymore have also promoted Virginia beer and other home-grown products around the world, including Singapore, Australia, Korea and Japan. "By time I'm done," McAuliffe said, "they're going to think Napa is an auto supply store."
Besides helping to bring Stone's East Coast production facility to Richmond, the governor has also helped to recruit other large national breweries: Green Flash (now open in Virginia Beach), Deschutes and Ballast Point (both in process in the Roanoke area).
Distribution will be limited. The same team will present another collaboration in February: Give Me IPA or Give Me Death.
Though best known for its IPAs, visitors to the Stone Company Store – Richmond (at 4300 Williamsburg Ave.) can choose from a variety of styles, including pale ale, rich stouts, saisons, barleywines and Belgian-style ales.