Giving Back with Soar365
| September 30th, 2020
A pandemic update on a Richmond nonprofit serving the special needs population
---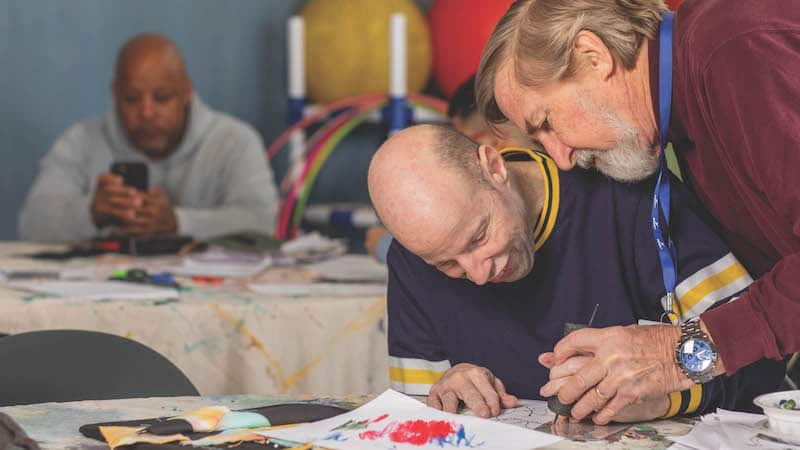 Like so many other area nonprofits, Soar365 is feeling the effects of the worldwide pandemic. Covid-19 closed its summer camps, shut down Park365 indefinitely, and put on hold many of its client programs. But Soar365 continues to serve those with disabilities the best it can, and volunteers are counting down the days they can return to Giving Back with Soar365.
Soar365 serves those with special needs through pediatric therapy, respite care, workforce development, and programs for children and youth as well as adults. Based in Richmond, Virginia, the nonprofit, formerly known as Greater Richmond ARC, has been around for 65 years. Last year, more than 700 volunteers gave 9,000 hours of service in four different areas: event support, administrative, beautification opportunities, and program support, which allows volunteers to work directly with those Soar365 serves.
The Vitality of Volunteers
"So many of our program support volunteers have been with us for over a year," explains Alison Jones-Nassar, the volunteer engagement manager. "The program support opportunities are so meaningful because of the interactions you have with those with significant disabilities."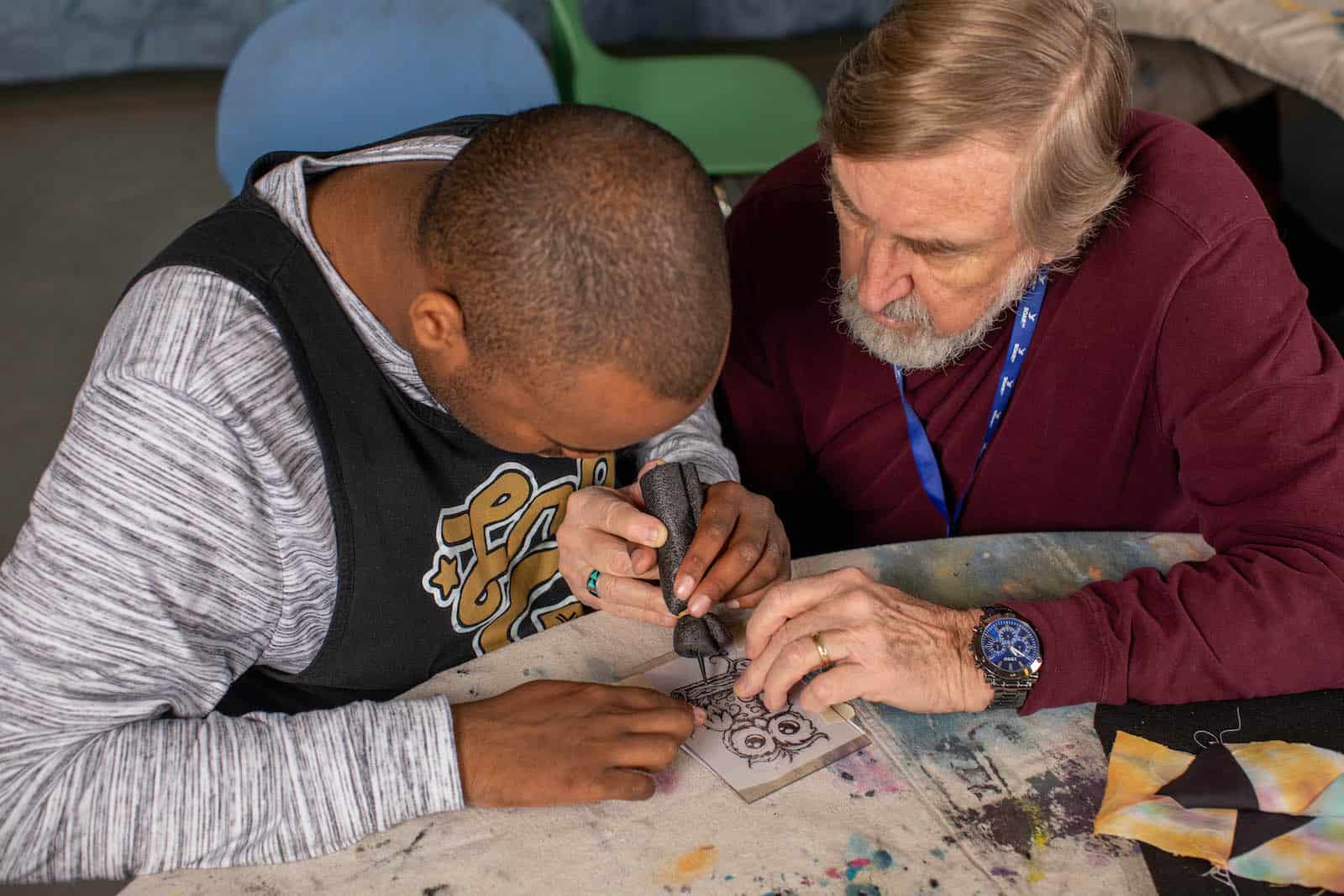 That's what hooked Gordon Russell, who volunteers with the Art on Wheels program at Soar365. "I'm fascinated by the human mind, and I find there is much more to people with 'challenges' than what they're often given credit for. I enjoy finding that and building it," explains the 77-year-old Midlothian resident. Program volunteers like Russell are asked to make a minimum three-month commitment because those served get attached to volunteers as a result of the close interactions.
The organization is hopeful volunteers will able to return in the late September to November timeframe, but that's only if social distancing, mask-wearing, and all other CDC guidelines can be followed.
Russell, who hasn't volunteered since March, misses the people he works with at Soar365. "I worry about them. I hope they're doing OK and they understand what's going on and understand why I'm not there. Why we're not there right now."
Giving Back at Boomer
This past year will be remembered – by Soar365, its volunteers, and by many of the rest of us – with three words. Resilience. Courage. Faith. Those words also have deep meaning here at Boomer magazine, which as you may have heard, has printed its final magazine. This is my last Giving Back column.
It's been a long, heartwarming run with all of you these last 12 years – telling your stories and sharing your commitment to Giving Back to our community. You have made Central Virginia better through your time, energy, and passion. You have made a difference. I know you'll continue Giving Back because I know your resilience, courage, and faith shine brightly. Our nonprofits will be better in 2021 because of you.
Your chance for Giving Back with Soar365
If you're interested in volunteering, check out the organization's website, which is revamping its volunteer pages in mid-September. Jones-Nassar says Russell models many of the best volunteer qualities. "He engages directly with those we serve. He sees them as individuals and treats every person as an individual. He's patient, and he has compassion."
SOAR365
HOW IT HELPS: Provides programs and services for those with disabilities
HOW YOU CAN HELP: Volunteer for an event, beautification project, administrative support, or program support
WEBSITE: Soar365.org
CONTACT: Visit the website under "Get Involved" for volunteer opportunities, or email Alison.Jones-Nassar@soar365.org
---
Lisa Schaffner, a former WRIC-TV anchor, is public relations and marketing director for UNOS, United Network for Organ Sharing. In every issue of BOOMER, Lisa's "Giving Back" column explored the stories of inspiring people and organizations that are making a difference in our community.