Grammy Museum Presents "Dave Matthews Band: Inside and Out"
May 5th, 2021
New exhibit highlights the band's career and commitment to social change
---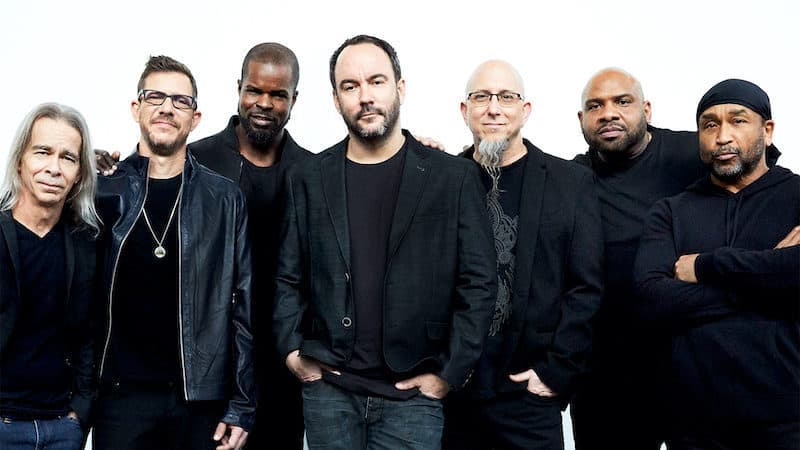 Virginia music fans feel a special affinity for Dave Matthews and the Dave Matthews Band (DMB). So Virginians can feel especially proud about the newest exhibit planned for the Grammy Museum. "Dave Matthews Band: Inside and Out" is scheduled to launch on May 21, 2021 and run through fall 2021.
Dave Matthews and DMB Virginia roots
Dave Matthews was born in Johannesburg, South Africa, and also lived in New York and England. In 1986, he moved to Charlottesville, Virginia, where his mother was living at the time. He connected with the local music community and began performing and, in 1991, formed the Dave Matthews Band. The band's first show was on March 14, 1991, as part of a benefit for the Middle East Children's Alliance at Trax Nightclub in Charlottesville.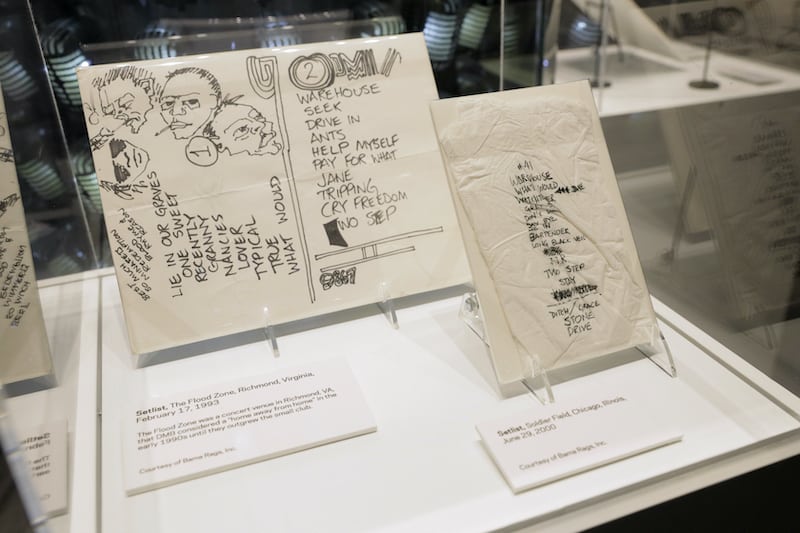 Although Charlottesville has the biggest Virginia claim to Dave Matthews roots, other commonwealth locations, including Richmond, have their own DMB lore. "Before becoming the biggest thing in rock 'n' roll in the 1990s, the guys from Charlottesville played in Richmond on Nov. 4, 1991, about six months after playing their first gig," reported Zachary Reid. "They were back the following May for what became a regular Wednesday night gig in Shockoe Bottom. Between then and early 1994, they played more than six dozen shows at the club. The first night of the regular run, May 6, 1992, their 10-song set list included 'Satellite' and 'What Would You Say,'" two subsequent hits.
The new Dave Matthews Band exhibit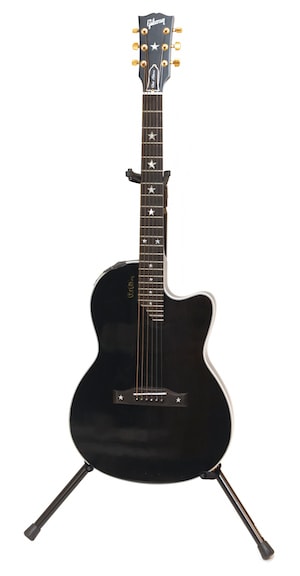 The GRAMMY-winning Dave Matthews Band is one of the most influential bands in rock history, says the GRAMMY Museum in announcing the exhibit. "Their infectious, distinctive sound garnered early attention and a die-hard loyal fan base, catapulting the band into one of the most successful touring acts of the past three decades. Dave Matthews Band has sold more than 25 million tickets since its inception and a collective 38 million CDs and DVDs combined."
The exhibit, "Dave Matthews Band: Inside and Out," explores the history of the band from their beginnings in Charlottesville to their sold-out world tours and impactful benefit concerts.
"Dave Matthews Band has broadened the boundaries of live music performance and built a following that rivals the fan base of the biggest names in pop music," said Bob Santelli, the exhibition's curator and founding executive director of the GRAMMY Museum.
The exhibit celebrates the creative process behind some of DMB's most successful, albums. The band is the first group in Billboard chart history to have seven consecutive studio albums debut at No.1.
"Dave Matthews Band: Inside and Out" also gives attention to the band's commitment to social causes, such as the Bama Works Fund, which works for a more equitable, resilient, and environmentally sound world. (Closer to home, Bama Works is working to combat Charlottesville's affordable-housing crisis by funding a resident-led effort to replace all of Charlottesville's public-housing units and construct new affordable housing.)
The Bama Green Project has integrated sustainability into Dave Matthews Band's operations, fueling tour buses with biodiesel, eliminating single-use plastic bottles at shows, prioritizing locally grown food through its farm-to-stage catering program, and engaging fans in environmental actions.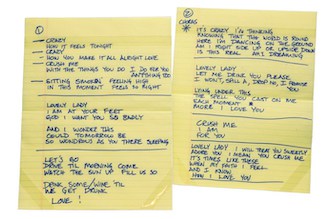 Exhibit highlights include:
Dave Matthews' Chet Atkins guitar
LeRoi Moore's tenor saxophone and penny whistles
Carter Beauford's 1990s-played drum kit
Stefan Lessard's Modulus bass guitar
Handwritten set lists, lyrics, recording studio production notes, and drawings
Flyers, posters, tickets, tour credentials, and more
---
Dave Matthews and The Dreaming Tree Wines
Boomer interview with Branford Marsalis
---
The GRAMMY Museum
Established in 2008, the nonprofit GRAMMY Museum is dedicated to providing a greater understanding of the history and significance of music through exhibits, education, grants, preservation initiatives, and public programming. The museum is located at 800 W. Olympic Boulevard in Los Angeles, California.