Grand-Camp
| June 13th, 2018
Ideas for keeping the kids entertained on your watch
---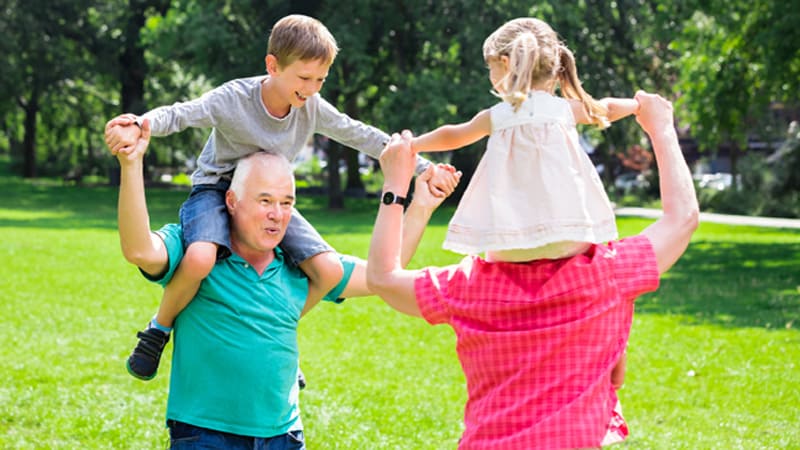 Time with the grandkids is precious. Teachers, parents and grandparents shared their ideas for the most awesome activities to do with the grandkids. No matter the activity, you want them to think, "Best summer ever!"
MAKE LISTS. Begin with a list of "can't miss" activities and then add on shorter excursions or at-home projects. List more than you could ever do so there are plenty of choices, so changes in weather, energy levels and attitudes don't get in the way of the fun. There's nothing more anxiety provoking than energetic children with nothing to do.
PLAY AT HOME. Keep a stash of kid-friendly stuff like bubbles, sidewalk chalk, puzzles, art and craft supplies, sport supplies, and seeds and soil for planting. Play simple games from generations past, like tops, marbles, yarn tricks, puppets and table-top paper football. Make a scrapbook; play card games like Crazy Eights and Go Fish; or play dress-up. Create "badges" to earn through cooking, hiking, reading, etc.
Go on a scavenger hunt in the neighborhood or in the house, searching for age-appropriate items.
TAKE DAY TRIPS. Whether you're filling the entire summer, a week or every other Tuesday, there's fun within a short distance. Load up the floats, sand toys and coolers for a day at the beach – the Atlantic Ocean, Chesapeake Bay, James River, Lake Anna, state parks or many other nearby options. Adventurous folks throw in deep-sea fishing, whale watching or water sports!
Maybe swinging from the trees or exploring underground caves constitute your idea of excitement. Sandy River Outdoor Adventures offers a treetop obstacle course for thrill seekers of all ages. Luray Caverns is a must-see.
Shenandoah National park offers hiking trails for all levels, or you can take a drive with stops at the overlooks to soak in the majestic views.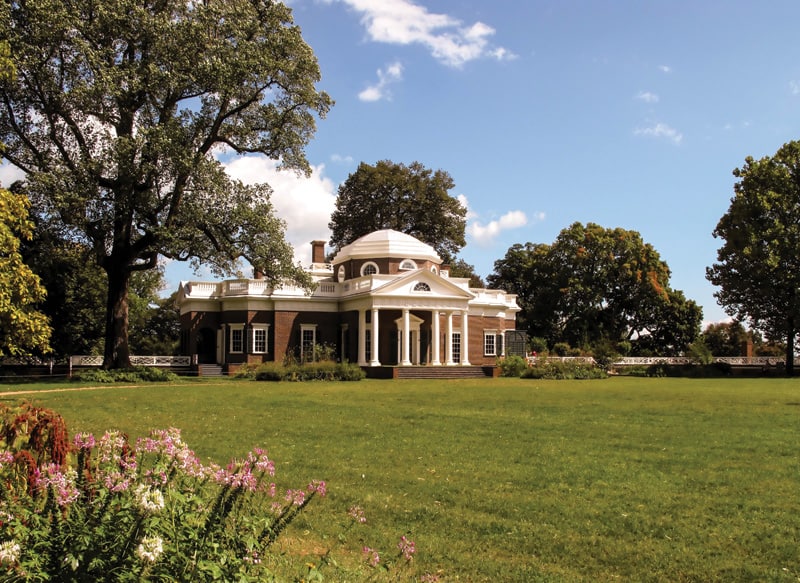 MAKE HISTORY APPROACHABLE. Teach history with trips to destinations such as Monticello, Mount Vernon or Stratford Hall (which actually hosts a summer camp for grandparents and grandkids).
History buff Betty Waldman suggests, "Ride a horse- or ox-drawn carriage down Duke of Gloucester Street [in Williamsburg] … hug Pocahontas' statue in [Jamestown], hear the story at Appomattox Courthouse or [visit the] Library of Virginia" or the Virginia Museum of History and Culture.
PASS ON YOUR PASSIONS. Grandparents all mentioned wanting to pass on their passions. Carol Obrochta shares her love of baking, architecture and sewing – but she also learns from her granddaughter! "We bake pies … We explore the city with an architecture theme. She teaches me technology. I love listening to her stories."
Other grandparents teach their love of sewing and cooking, building and crafting, fishing, music, diverse cultures, visual arts, theater and sports.
WORM YOUR WAY INTO BOOKS. Teacher Samm Wilkinson stated, "Reading should be a priority over the summer, and when family gets involved it's even more successful."
Local libraries hold many free events for kids of all ages and their adults. The Richmond Public Library hosts the nationally recognized Girls of Summer program; other area libraries offer reading groups, family game nights, story time, author events and educational programs for teens.
TAKE SCIENCE FOR A SPIN. "My dad loves to take the grandkids hunting for shark's teeth along the tidal section of the James River," said Petersburg mom Rae Thompson. "There are many neat shells, too, that the kids collect and make things out of."
Tracy Weldon explores nature with her grandchildren as well. They learn plant names and observe baby animals and eggs hatching.
Another grandmother uses gardening to teach about giving back: "If it's vegetables, teach them to share the harvest. If it's flowers, take some to the neighbor to make their day!"
GIVE EXTRA LOVE TO SPECIAL-NEEDS KIDS. Busch Gardens, King's Dominion, Children's Museum of Richmond, local movie theaters, national parks and other locations around the commonwealth offer closed events and/or make accommodations for specific needs, ensuring that every member of the family can be included in making memories.
There are endless wonderful ways to have fun! Whatever you end up doing, what they will remember most is spending time with you.
---
BOOMER gives away a pair of tickets to a Richmond Flying Squirrels game every week – a great family outing! For your chance to win, go to BoomerMagazine.com/contests, sign up for our e-newsletter (at the bottom of our website) or follow us on Facebook.com/BoomerMag.
---
Erin Mahone is a wife, mother of three, writer and storyteller. She is the author of #IfYouCouldSeeMe: Life, Motherhood, and the Pursuit of Sanity and creator of #IfYouCouldSeeMe, a multi-media project that helps people find power and connection in telling their stories. IfYouCouldSeeMe.com