Sage Advice: Granddaughter's Middle Name Leaves Gram Out
| March 21st, 2018
---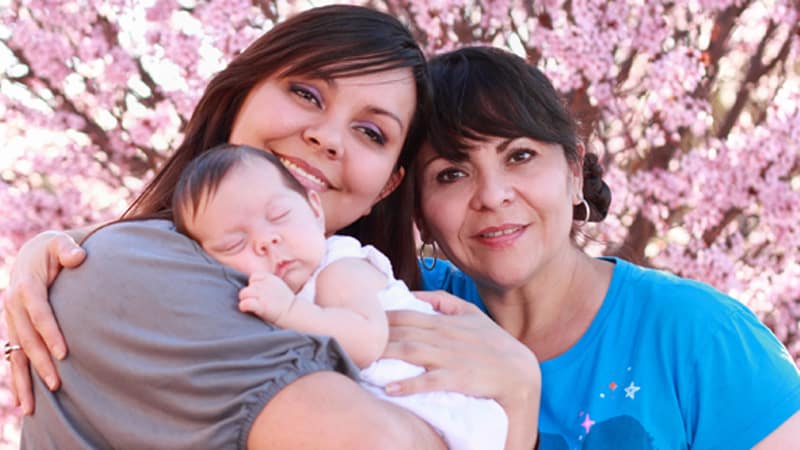 Dear Amy: A couple of months ago my daughter gave birth to a baby girl. I was so happy until I learned her name. The baby's first name is lovely. It honors her father's side of the family. The baby's last name is my son-in-law's surname. But the baby was given two middle names – a male, ethnic version of my late husband's name, and his last name. My family and I were totally left out.
I was deeply hurt. And I don't think my husband would have been happy with the way the baby girl is saddled with a very awkward masculine middle name.
I've expressed my thoughts to my daughter but she is sticking with the middle names.
My late-husband died when she was in her early teens and our relationship, which had been very good, soured. After that, nothing I did was right.
I was a loving and devoted mother to her and hoped she would realize that, especially after she had a child of her own. But I don't see that happening and I'm thinking of simply fading out of my daughter's life. I don't think she would miss me and, at this point, vice versa. My second husband's daughter and grandchildren love me. Rather than beating my head against a brick wall, I think I'd rather devote my energy to having a relationship with people who appreciate me. My only reservation is that my natural granddaughter will miss out on having a relationship.
– What's in a name?
Dear What's: To begin with, I was "saddled" with a man's middle name, and the damage has been minimal. Your grandchild will be fine, too, but will you be OK never spending time with her?
I get that you feel left out, but you're missing the big picture here: You have the ability to be present for this child; your late husband does not.
Consider that your daughter wasn't trying to snub you, but honor the grandparent that her child will never get to meet.
Try to put your hurt feelings aside, and do not punish your grandchild for the difficulties you've endured with her mother. Just be present, loving, and let the name issue go. You and your daughter may yet find common ground through this new little girl. I hope you will try harder to understand her motivations, and view this new generation as an opportunity to start over.
---
In the tradition of the great personal advice columnists, Chicago Tribune's Amy Dickinson is a plainspoken straight shooter who relates to readers of all ages. She answers personal questions by addressing issues from both her head and her heart. A solid reporter, Dickinson researches her topics to provide readers with informed opinions and answers. Ask Amy, P.O. Box 194, Freeville, NY 13068