Grocery Services to Make Your Life That Much Easier
April 12th, 2018
PlateJoy, plus updates on Shipt and ClickList
---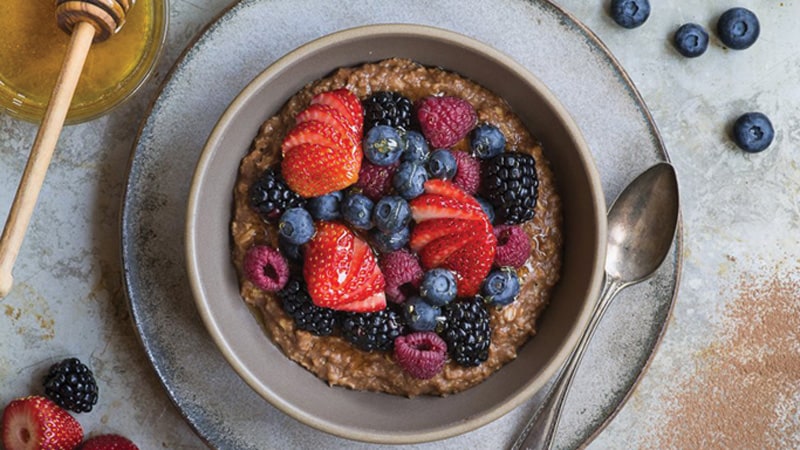 PLATEJOY
Helping you establish healthier, still-delicious eating habits
Eating well is challenging, particularly when time is tight and habits are ingrained, but PlateJoy saves time and helps customers know what to cook, how to shop and what exactly is going into their bodies.
First, let me clarify: this is not a meal-delivery service. I repeat: this is not a meal-delivery service. It's simply like having your own dietitian providing recipes and shopping lists tailored to create better eating habits for your personal lifestyle.
To get started, take a survey to help the nutritionists at PlateJoy get to know you better. For instance: How many adults and children are in your household? Do you have any dietary restrictions or preferences? How much time do you have to cook?
Then see what kinds of meals you can look forward to (lemon-roasted salmon with carrot couscous), with nutrition information included (489 calories, 10 grams of fat, 42 grams of protein) and prep time (20 minutes). Remove any that don't tickle your fancy, and then go to checkout. PlateJoy provides you with recipes and grocery lists for the suggested meals.
Sign up for basic customized plans, for weight-loss recipes or for the diabetes prevention option (covered by some insurance companies). Adjust your settings at any time. Even if you use it only temporarily, you can learn how to shop, cook and eat more cleanly.
And although this is not a meal-delivery service (seriously, it is not a meal-delivery service), PlateJoy partners with InstaCart to give customers the option to have their specially selected ingredients delivered.
---
UPDATES ON SHIPT & CLICKLIST
Adding new stores and items to the shopping list
In the February-March 2018 issue of BOOMER and at BoomerMagazine.com, we told readers about Shipt, a membership-based grocery delivery option that connects consumers with local Kroger stores. Since then, the service has become a subsidiary of Target and has expanded to include same-day delivery from local Target stores, including groceries, electronics, home goods, toys and more. Shipt shoppers deliver from Richmond-area Lidl stores as well.
Shipt is also on the lookout for shoppers to pick up the goods and make the deliveries. Shipt.com
BOOMER's review of online grocery shopping in the December 2016-January 2017 issue included information on Kroger ClickList – order your items online and pick them up at the store for $4.95 per trip. New to the service: you can order wine and beer through ClickList, too. Of the 18 Kroger stores in the Richmond area, 13 offer ClickList services. Kroger.com/ClickList