A Richmond Brewery Celebrates 10 Years of Change
February 24th, 2022
A conversation with Hardywood Park Craft Brewery on the business and the industry
---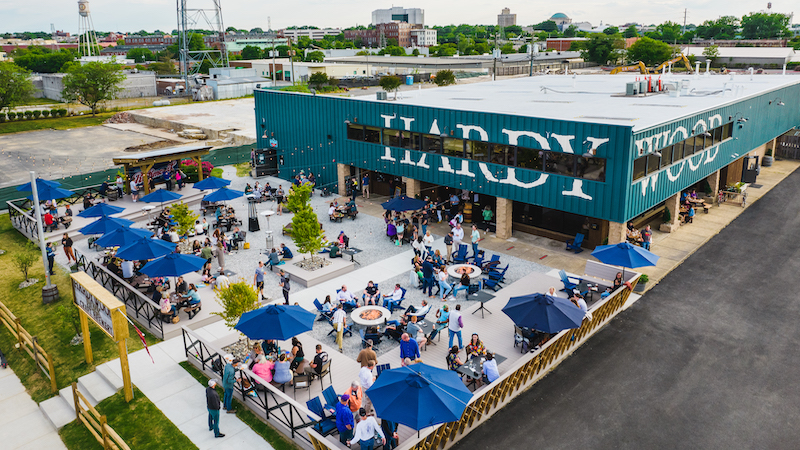 In the Blink of an Eye, Hardywood Park Craft Brewery's anniversary beer, summarizes the team's view of the 10 years since they opened. "It feels like things have gone by really quickly," said co-founder Eric McKay, "but the industry has evolved tremendously."
I sat down with McKay and his business partner, Patrick Murtaugh, to talk about changes at Hardywood Park Craft Brewery and the industry since the business opened in 2011.
Pioneers
From the beginning, Hardywood worked to create change.
"When we looked at where we were going to open," said McKay, "Richmond just felt culturally like it had all the makings of a great beer town. It just didn't have the breweries." Yet.
McKay and Murtaugh helped establish the Virginia Craft Brewers Guild and improve Virginia laws. They overcame their cautious spending to contribute $5,000 toward lobbying for SB604, permitting brewery taprooms. "We were not financially on a trajectory to survive for more than a year if taprooms weren't a possibility."
SB604 encouraged the growth of Virginia breweries: now about 30 in the Richmond region and more than 300 in Virginia. Nationwide, the total is over 8,500. Such growth is a double-edged sword.
"It used to be that when you entered a new state or a new territory," says Murtaugh "if you made a good product and put a sales rep in that market," the growth would follow. "Now, you have to compete against the local factor. We realized that wasn't a viable growth method, and we adapted."
Hardywood opened in an industrial building on Ownby Lane in Richmond. In 2018, the partners opened a larger facility at West Creek in Goochland County. The 60-barrel brewhouse enables large-scale production. "We are a distributing brewery," said McKay. "That is what we set out to do 11 years ago."
But Murtaugh and McKay also appreciate the creative possibilities of brewing. The original spaces, restructured and modified in 2021, enable R&D.
Beers over the years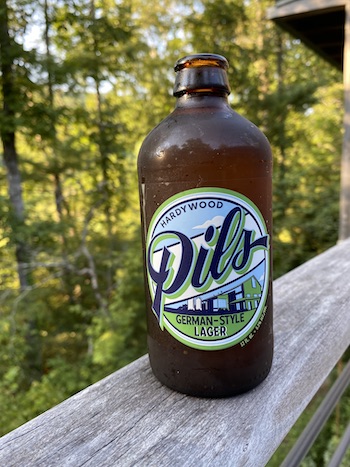 McKay and Murtaugh got their life-changing tastes of homebrew at a sheep station in Australia, named Hardywood Park. After that epiphany, the long-time friends began planning their own brewery. Post-graduate studies and work supported the goal – an MBA for McKay, brewing at Siebel for Murtaugh, and work in distribution for both.
When Hardywood opened, says McKay "We had a lot of faith in Belgian beers. We saw Belgian blonde ale as a style that was really drinkable and enjoyable but with a lot of complexity and a wonderful food pairing beer." Singel Belgian-style blonde became their first year-round beer.
The early years saw a parade of beers and an array of styles, as they tested the market and fine-tuned recipes. The rotating lineup has included Belgian styles, from saisons to tripels and quads; big stouts; English styles like ESB and wheatwine; IPAs; and more. They added Richmond Lager and Pils German-style pilsner, the approachable fruited Suncrush beer, wine, and cider.
"We're always trying to look at new innovations in beer, and [at] underrepresented styles or styles that deserve a little bit more attention," says McKay.
Early on, they committed to using local ingredients: from the 20-gallon pilot batch of RVA IPA using local hops to Farmhouse Pumpkin and Gingerbread Stout (GBS). Early batches of GBS were made with 50 to 100 pounds of hand-processed ginger, but now the beer and its variants require thousands of pounds of the root.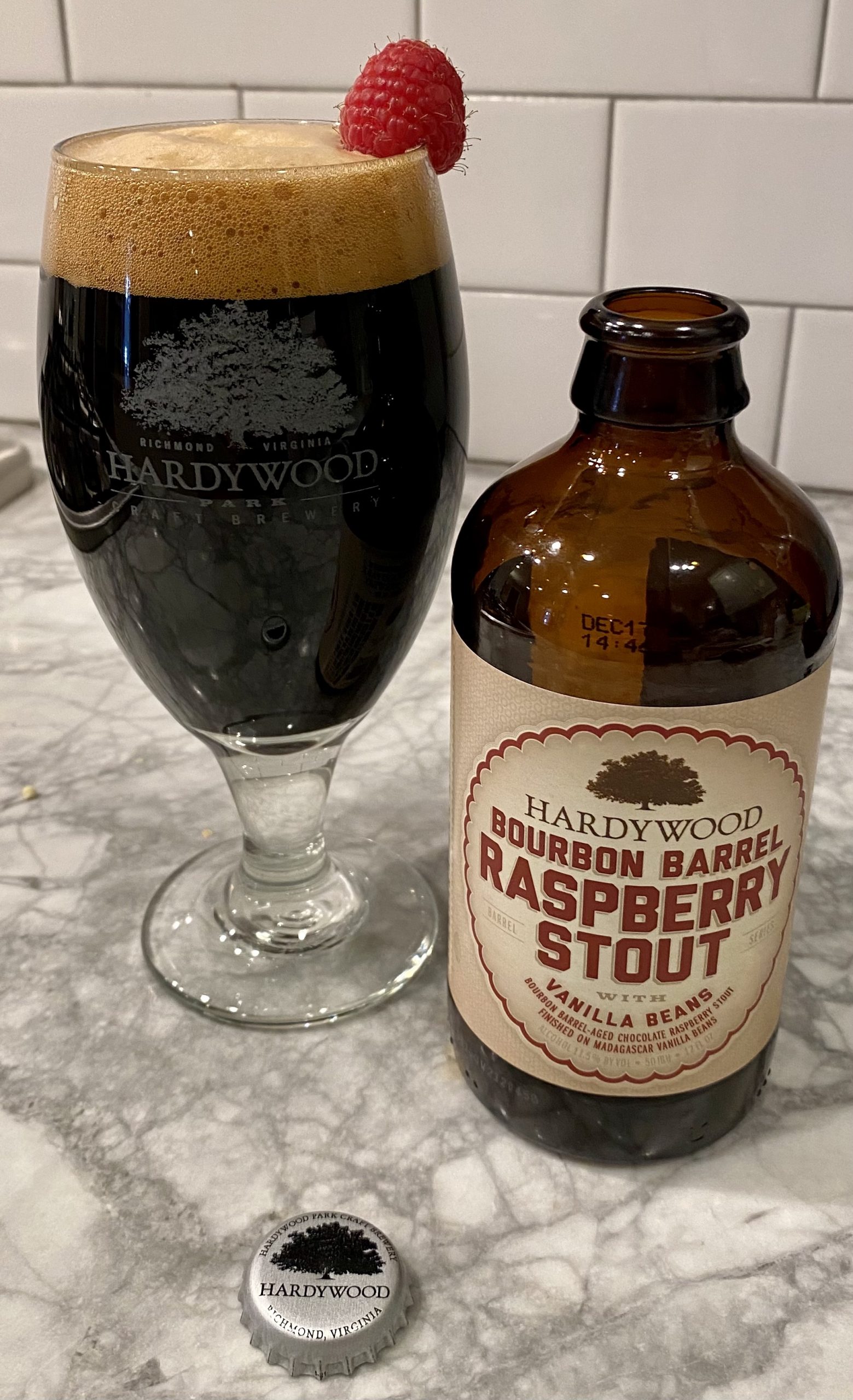 The commitment to local ingredients "created some challenges, but we've been able to work through them," says McKay. They've invested in equipment for processing, built relationships with networks of farms, and partnered with a local produce sourcing and processing company.
Hardywood has honed its skills at barrel aging and blending beers, too, led by the efforts of head brewer Brian Nelson. "We're taking a much more nuanced approach," says Murtaugh, "putting out better barrel-aged beers."
As more breweries use barrels, acquisition has evolved. Early on, Hardywood developed relationships with regional distilleries – A. Smith Bowman for bourbon barrels and Laird's for apple brandy barrels. They could drive to distilleries to pick up freshly dumped barrels at a relatively cheap price. As barrel availability tightened, Hardywood began working through a barrel broker, which also increased barrel options.
Hardywood opened without an IPA, later introducing Great Return, promoting the health of the James River, as a year-round beer. "We felt like every brewery had an IPA," says McKay. "It's been fascinating to see new innovations of the style – black or Cascadian dark IPA, brut IPA, and New England IPA."
They've played around with NEIPAs, as brewers around the nation dialed in the recipe. Lately, "We've dedicated a lot more R&D to the style because we see it as being longer lasting," says McKay. "Our hope is when we introduce Tropication as a year-round beer to make it our best-foot-forward example of that style."
Hardywood's sour ale experimentation has been cautious, but the separate R&D facility enables them to experiment without introducing beer-spoiling bacteria to the production facility.
Now, says McKay, "We're coming back to some of the styles that we were pursuing early on but that have gained broader appeal and awareness, like saisons."
A new view of Hardywood Park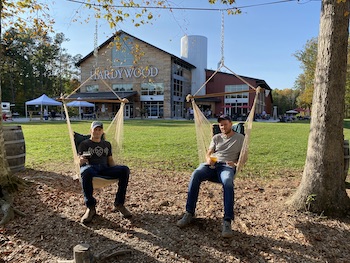 At its 10-year mark, McKay and Murtaugh have changed up their branding, from the spreading oak tree to a sheep prancing on an H-imprinted barrel. "When we reflect on our branding, a lot of it early on was very serious, [but] we got into this business because of its ability to bring people together over something that they really enjoy and have fun."
The partners also want the brand to represent diversity and inclusivity, sustainability, and innovation.
"When you're brewing to go out into the market, you need beers that are going to have wider appeal," says Murtaugh. "We finally have the ability to have the best of both worlds, to focus on innovation and be creative, and do what we got into this for. That joy of finally creating something that you've been working on for a long time, that hits the nail on the head for your vision to the glass – that's what's exciting."
BEST DECISIONS, BIGGEST DISAPPOINTMENTS & REGRETS
Best decisions:
McKay: "To incorporate Casselmonte Farm's ginger and Bearer Farms honey into our vanilla stout recipe to create the first Gingerbread Stout."
Murtaugh: "Getting on board with Starr Hill, Devils Backbone, and the new Virginia Brewers Guild to pass SB 604."
McKay: "From a business standpoint, the best decisions we've made have been bringing on Brian Nelson as head brewer and Kate Lee as VP of operations."
Murtaugh: "I'd say the best and worst decisions we've made are people we've brought in."
Biggest disappointment:
McKay: The bourbon-barrel aged GBS lost in the second year of operation. "We invested a lot of money and time in finding barrels, filling barrels, transferring this amazing liquid into tanks, carbonating it, and as we were packaging it, an in-the-moment mistake led to almost all of that beer being inescapably lost down the drain."
Biggest regret:
McKay: "Opening a taproom in Charlottesville when we were in the middle of undertaking the biggest construction project that we'll probably ever oversee [at West Creek]. That, combined with losing all the parking in that part of Charlottesville weeks before we opened, unfortunately led to the demise of our Charlottesville operation."
Murtaugh: "You always have regrets throughout the years. Most of them are smaller regrets. Then there are the funny little ones – yeah, we'll never do that again … [But] anytime you make a misstep, you have to look at it as an opportunity to learn."
---
CAPTION OF IMAGE AT TOP: Exterior of Hardywood Park Craft Brewery, Ownby location, after renovations
All images courtesy of Hardywood Park Craft Brewery