History & Hops
| September 30th, 2016
Second Annual Hops in the Park
---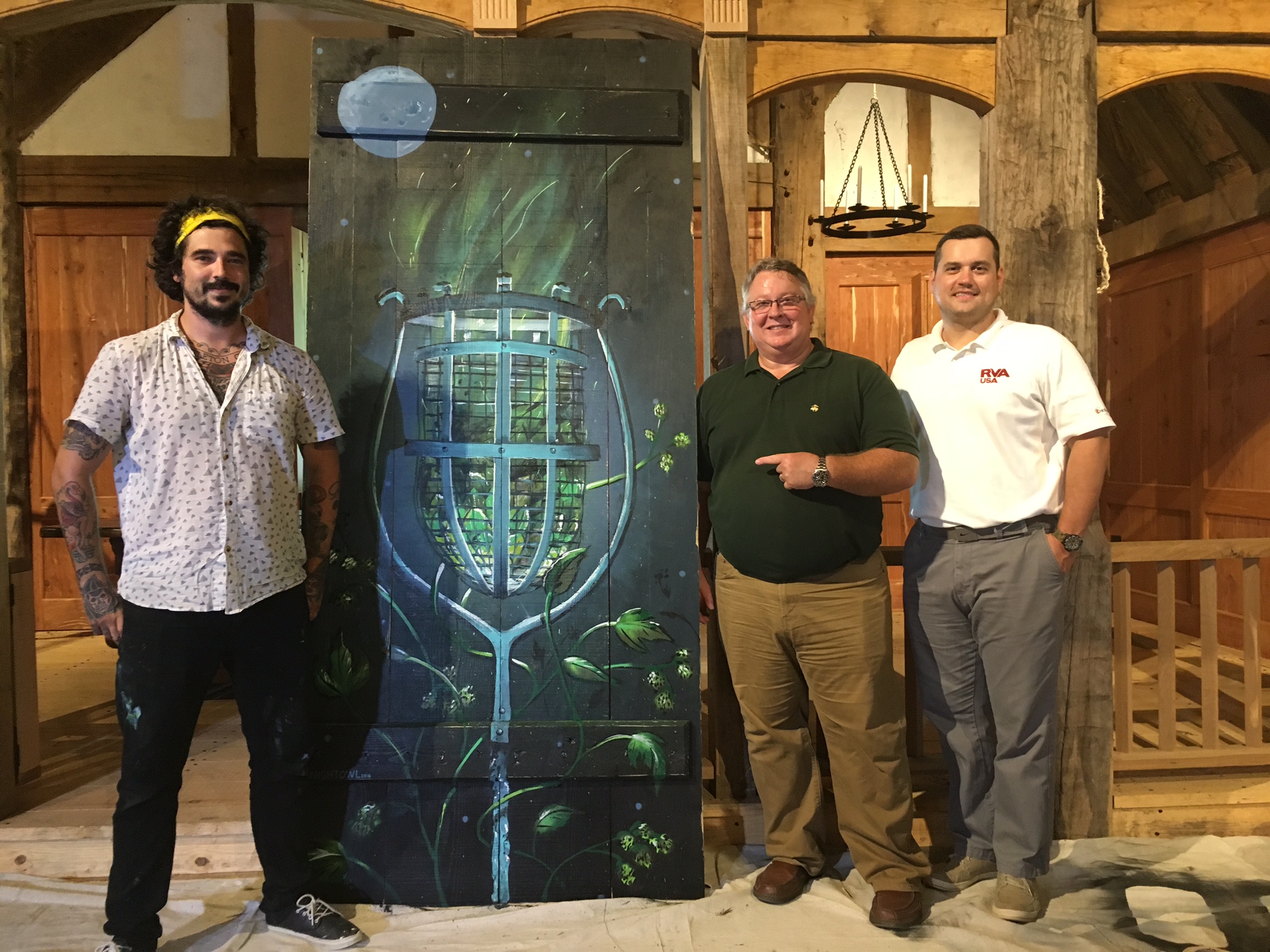 Blending a historic setting with contemporary incarnations of historic beverages and food, the second annual Hops in the Park Harvest Festival will entertain visitors on Saturday, Nov. 12, noon to 6 p.m., at Henricus Historical Park.
The Henricus living history museum re-creates everyday 17th-century life in the second successful English settlement in North America and the Virginia Indian site of Arrohateck. For the festival, the historic setting will juxtapose the re-created buildings and interpreters with local craft beer, food inspired by early American settlers, live music and brewing-based agri-business exhibits.
Each of the 15 Virginia breweries, cidery and meadery represented at the festival will include at least one Virginia-harvested ingredient in each of the two beverages they pour. Guests can sip products from Ardent, Strangeways, Lickinghole Creek, Hardywood, Devils Backbone, South Street, Center of the Universe, Lost Rhino, Steam Bell, Blue Mountain, Rusty Beaver, Triple Crossing, Three Notch'd, Black Heath Meadery, Bold Rock Cider and more.
Settlement-inspired food ranges from oysters to smoked turkey legs and other rustic Virginia foods.
This year's exhibits include artwork from Richmond-based Mickael Broth. One pieces of art on view, "The Cresset," was painted earlier in the year at Henricus. The painting represents an early street light – though the original cresset contained wood to burn for illumination, the Broth filled his cresset with hops on a vine climbing toward the full moon.
"This seemed like a great way to marry the historical image of the cressets on display at the park with that of the cascade hops being grown at Henricus for use in Steam Bell's 1611 beer," said Broth.
The painting will be auctioned off at the festival with part of the proceeds going to the Henricus Children's Education fund.
The festival is a collaboration between Chesterfield Economic Development and the Henricus Foundation. Sponsors include Capital Ale House, Virginia Department of Agriculture and Consumer Services, RJ Smith Companies, WestRock and The Old Dominion Hops Cooperative.
General admission is free, with food and beers sold separately. (Cash only, with ATM on site.) A $55 Capital Ale House VIP pass includes food, specialty craft beer, mulled beer and a limited edition mug, plus VIP area and parking.
For more information: www.hopsinthepark.com; the Henricus Historical Park Facebook page; and Henricus.org.