Holiday Baking for a Gluten-Free Guest
| December 9th, 2022
How much extra baking should she be expected to do?
---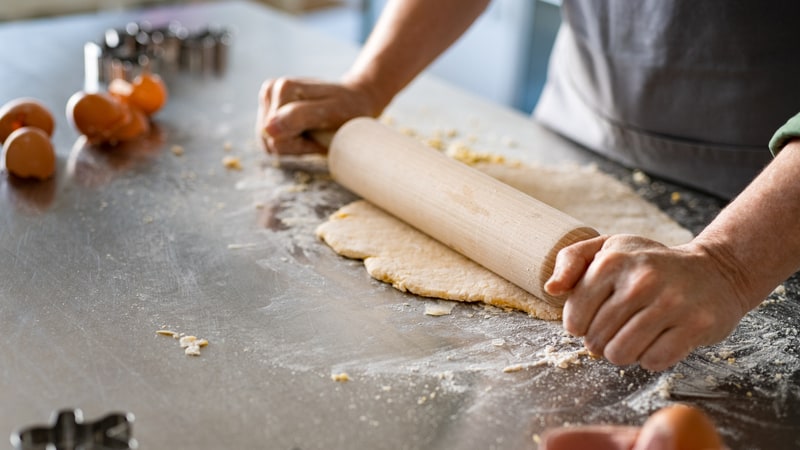 Her husband has requested that she prepare additional baked goods for a gluten-free guest, but she's feeling a bit overwhelmed. See what advice columnist Amy Dickinson advises in this installment of "Ask Amy."
---
Dear Amy:
I am known in my family for being a baker, and for the holidays I do love to make cookies, pies and pastries. I also love making special holiday bread.
My husband recently reconnected with a relative with special dietary needs (no sugar and no gluten), and he wants me to bake additional items (a dessert and bread) for every holiday event they will be attending.
While I'm not opposed to some alternative baking, I don't really have the time (or the desire) to make multiple alternative recipes for each occasion for this one gluten-free guest. I don't have any problem buying some items for them from the local gluten-free bakery to bring, and I would be happy to do that.
Am I being unreasonable?
Baker
Dear Baker:
If you are hosting an event in your home where you will be supplying all of the baked goodies, it would be thoughtful for you to include something for this gluten-free guest. Remember that anyone can eat no-sugar/no-gluten food, so perhaps you can find a recipe that is tasty and which everyone can safely consume, saving you the trouble of doubling up on your baking.
If you are supplying all of the baked goods for an event outside your home, then yes – it is thoughtful for you to also bring something safe for this relative to eat. Homemade or store bought, who cares? It truly is the thought that counts.
And speaking of thoughts – because this is so important to your thoughtful husband, perhaps he can take on some of the responsibility for supplying these specialty baked goods.
---
---
In the tradition of the great personal advice columnists, Chicago Tribune's Amy Dickinson is a plainspoken straight shooter who relates to readers of all ages. She answers personal questions by addressing issues from both her head and her heart – ranging from gluten-free guests to DNA surprises. A solid reporter, Dickinson researches her topics to provide readers with informed opinions and answers. Ask Amy, P.O. Box 194, Freeville, NY 13068
© 2022 by Amy Dickinson