Holocaust Remembrance Documentaries
| April 7th, 2017
Local public television provides tragic reminders that can help us avoid a repetition of history's worst travesties.
---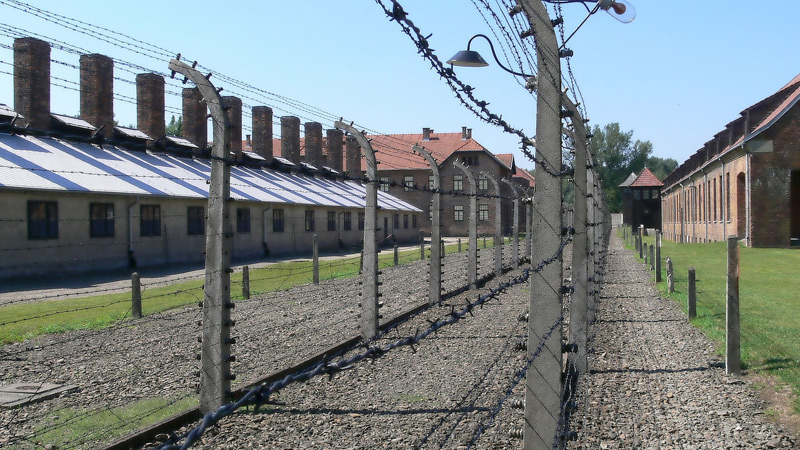 Marking April as Holocaust Remembrance Month, Central Virginia's Community Idea Stations present five powerful shows covering a diverse blend of stories. The shows air from April 11 to April 25 on WCVE and WHTJ.
At a screening of one of these shows, Holocaust Escape Tunnel, three panelists spoke of their experience in making the documentary. First-hand remembrances are fading, they reminded the audience. Continuing to explore, uncover and reveal the facts behind the Nazi's attempt to exterminate an entire population helps to illuminate today's crimes against humanity.
The first film, My Nazi Legacy, explores the relationship between two men whose fathers were Nazi war criminals, responsible for thousands of deaths. Through interviews with a renowned British human rights lawyer, Philippe Sands, whose family perished in the Holocaust, the men reflect on their fathers' crimes and on forgiveness. (Tuesday, April 11, 11 p.m.)
Next is a new film from NOVA. Besides exploring Holocaust history from Lithuania, Holocaust Escape Tunnel reveals cutting-edge new technology that enabled important discoveries. In addition to discussions with children and grandchildren of the few Jews who escaped death in the capital city of Vilnius, the film explores how archaeologists uncovered evidence of the magnificent Vilnius synagogue and the escape tunnel that took these escapees away from certain death. (Wednesday, April 19, 9 p.m.)
Escape from a Nazi Death Camp airs that same evening. Using drama reconstruction and first-hand testimony, the film explores the story of Sobibor, a remove Nazi death camp where 300 Jewish prisoners staged an escape. (Wednesday, April 19, 10 p.m.)
The next documentary plays a more hopeful tune. Violins of Hope: Strings of the Holocaust of Israeli violinmaker Amnon Weinstein, who worked to restore violins recovered from the Holocaust. (Monday, April 24, 10 p.m.)
A Promise to My Father travels with a Holocaust survivor, Israel "Izzy" Arbeiter, as he returns to Poland and Germany to revisit tangible memories: his childhood home in Plock, Poland; the Treblinka death camp, where his parents and younger brothers were murdered; to Auschwitz-Birkenau, the concentration camp that Izzy survived; and to reunions both moving and awkward. (Monday, April 24, 11 p.m.)
The series ends with a unique look at tragedy and laughter. The Last Laugh explores how victims of Nazi concentration camps used humor as a means of survival and resistance and includes rare footage of cabarets within the camps. The film also explores where the line lies in using humor to address terrible tragedy by talking with Jewish comedians, including Mel Brooks, Sarah Silverman and Carl Reiner. (Tuesday, April 25, 11:30 p.m.)