House-Hunting in 1969 Richmond
| August 9th, 2019
Trending architectural styles and new neighborhoods
---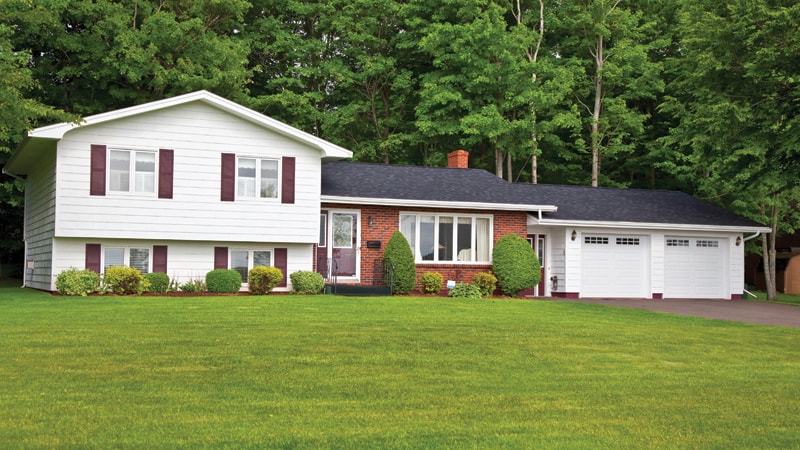 Forget searching for a new house online or asking for neighborhood recommendations via social media. Nope, the Richmond Times-Dispatch and The Richmond News Leader served as your primary source of information. And recommendations? You'd ask your friends face to face or by rotary-dial phone.
If you were looking for a new home in Richmond in 1969, what could you expect? What were the popular house styles and the common – or extra-special – amenities? What neighborhoods were developers, builders and real estate agents promoting?
THE STYLES
If you liked split-levels, Colonials and ranchers, you were in luck.
After their boom in the '50s, split-level homes were still the rage (though, in hindsight, fading in popularity). In Richmond, most of these were tri-levels – you know, like the Brady Bunch house (typically two floors on one side of a midlevel entryway, with family and utility rooms below and bedrooms above, and a single story with living room, kitchen and dining area on the other side).
New Richmond homes continued to reflect the state's history through Colonial styling. Although many houses mirrored Colonial Williamsburg architecture, builders were offering Dutch Colonial and Cape Cod styles, too.
Another trend, according to the Richmond Times-Dispatch 1969 Parade of Homes special supplement, was increased use of frame in construction: all frame, frame fronts, and combinations of brick and frame or simulated frame.
THE AMENITIES
Of course, 1969 homes had moved far beyond outhouses and other such inconveniences, but some features that we take for granted today were just gaining traction – like air conditioning. Family rooms were common, and kitchen "built-ins" included ranges, ovens, dishwashers, exhaust fans, garbage disposals and even an occasional NuTone food center for cutting, blending and other food preparation tasks. Built-in bookshelves and storage cabinets were available, too.
If you were spending a little more for your new house, you might end up with a utility and mudroom, intercom system with stereo AM/FM, vacuum system, gas-log fireplace, home bar or laundry chute. The Brandy Creek East 1969 Parade of Homes entry featured a Dict-O-Graph security window system, Hi-Lume "ceiling of light" in the kitchen, a 200-amp system with circuit breakers, and Space-Pak electric heating and air-conditioning, which would also humidify and clean the air electronically. A Bexley new home ad proclaimed, "Three underground garbage cans are operated with a foot lever, relieving the house of an unsightly problem." No word on how the trash was disposed of.
Your new home might have wood paneling, beamed ceilings, knotty-pine cabinets and concrete shingle roofing. Remember avocado- and gold-colored appliances? Yeah, those were a thing then, too.
Typical new homes ranged from around $20,000 to $55,000.
THE NEIGHBORHOODS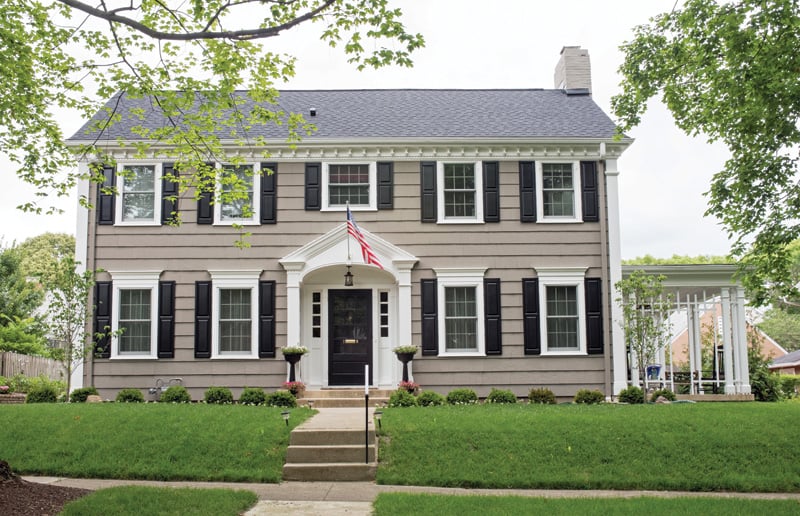 Development was especially active south of the river in the late 1960s. Around the Chippenham Parkway corridor, prospective buyers could explore Meadowbrook Proper, Meadowbrook West, Indian Springs and Old Coach Hills. Ranchers, tri-levels, Dutch tri-levels and two-stories were to be had in Forestdale. Young families could find homes with features and price points just for them in Walmsley Village.
Just north of Route 360, Forestdale was growing and Surreywood was full of "prize-winning homes, where a sparkling 12-acre lake adds enchantment to this Colonial-style community that is taking Richmond by storm," proclaimed Napier & Savage Realtors.
A little farther west along Route 360, Bexley was booming, too. Besides large air-conditioned homes, the growing development boasted of wooded lots, paved streets, underground utilities and lakes. The asking price for a four-bedroom, two-story brick and frame Dutch Colonial with slate roof, copper gutters and two-car garage was $57,500.
Toward the edge of development at the time, you could build on large wooded lots at Mayfair Estates.
If the Bon Air area tickled your fancy, Woodmont and Edgehill might have called your name. Or you could drive a little farther out to Briarwood and choose a New England two-story, Cape Cod, multilevel or two-story.
You could shop south of Midlothian Turnpike in Scottingham or a bit farther west in Stonehenge – with the promise of a golf course under construction.
If your budget allowed, you could shop out Robious Road in Salisbury, where a three-bedroom brick rancher would cost $43,500 and two-story Colonials over $50,000.
In the West End near Patterson Avenue and Maybeury Drive, Westmoor, targeted "for the family on the way up," bragged of lakefront lots and lots for homes with basements. The three-, four-and five-bedroom ranchers, tri-levels, two-story Colonials and Cape Cods were "completely air-conditioned," proclaimed an ad.
Out Three Chopt Road past Parham, Pinedale Farms was offering large wooded lots in a newly opened section. Williamsburg Park advertised dream kitchens and luxurious baths.
East of the city, Bradley Acres was a "pleasant wooded subdivision with rolling, wooded lots and a fishing lake."
Past Mechanicsville, Cherrydale's brick ranchers and tri-levels came with baseboard heat, built-in dishwasher and range, plus a fishing lake with playground, benches and tables.
Northside's Meadowood neighborhood near Henrico High School was working to attract buyers, too. As described in the Parade of Homes supplement, the Colonial frame and brick model home touted its "joyful eat-in kitchen, warm and cozy wainscot paneled 'keeping room' … bright half basement to fill so many needs, exciting built-in pleasures."
THE APARTMENTS
If you weren't ready to buy a home, you could easily rent an apartment.
"We expected multifamily building in Richmond to reach the 50 per cent mark in 1972 and it's already reached 56 per cent," John Davenport of the Home Builders Association of Richmond told the Richmond Times-Dispatch in October 1969.
You might land in a new, contemporary-styled apartment at St. John's Woods off Jahnke Road. Three "woodlands" were being constructed to appeal to distinct audiences: budget-price town houses for couples or small families; semi-luxury town houses for larger families; and apartments for single adults – or, as developer Andrew Asch Jr. told the Times-Dispatch, "the swingers." The "swingers" section would have its own pool and recreation area (undoubtedly welcome news to parents from the family section). The entire complex would have access to a recreation center, swimming pool, kiddie pool, tennis, volleyball, horseshoes, shuffleboard and paddle tennis. Rents ranged from $125 to $195.
Other new apartment complexes included nearby Oakhurst Manor and two in West End, Williamsburg Park and Tuckahoe Village.