Housing and Care Options for an Aging Population
November 20th, 2017
---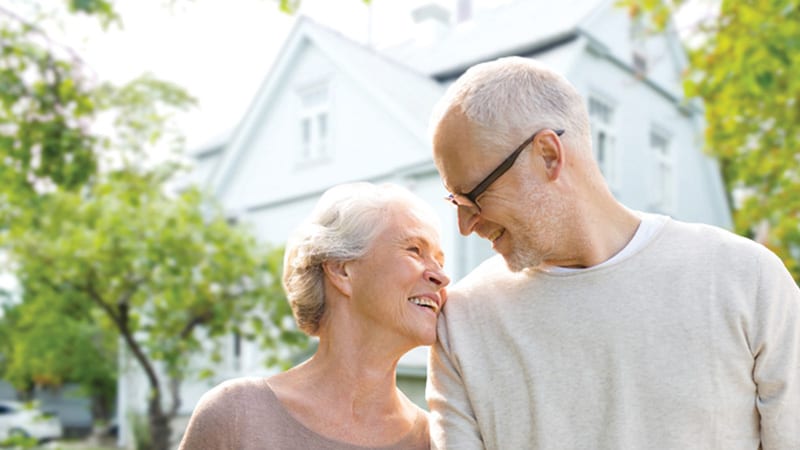 Planning for ongoing care as we and our loved ones age has become increasingly complex, with multiple options and shifting terminology.
---
HOUSING OPTIONS
As a person ages, he or she may transition from fully independent through multiple stages of needing assistance, and from living at home to making a move.
Aging-in-place services
For those who choose to stay in their home.
Home-care companies provide services such as bathing, dressing, medication management and meals for elders living at home or with family.
Adult day services provide all-inclusive day care and medical programs for elders living at home or with family.
Trained professionals who can extend a person's ability to remain at home include a universal design remodeler, Certified Aging-In-Place Specialist (to adjust the home to specific needs), an occupational therapist or mobility product expert.
Reverse mortgages are a possible source of income, but be sure to get advice from a trained and certified counselor before committing. 
Specialized residential options
Communities that cater to people approximately 50 years of age and older.
Active adult community: Provides exterior home and yard maintenance services. These typically require a home purchase and often have an age restriction, while offering resort-like amenities.
Independent living retirement community: A retirement community for people who can live independently yet desire some services such as meals and activities.
Seniors tax-credit apartment: Designed for seniors' needs at a lower rent than conventional apartments. Many include van transportation and social activities and can accommodate pets. Leases are for seniors with moderate/modest incomes.
Skilled care communities

Continuing Care Retirement Community (CCRC): Includes all levels of care, where a resident might enter in an independent stage, living in an apartment or cottage, and later take advantage of a full range of care and services without needing to relocate.
Assisted living retirement community: A community that offers some help with daily tasks such as meal prep, dressing, personal hygiene, medication management, etc.
Skilled nursing and rehab care: Full-time care delivered in a facility designed for recovery from a hospital treatment or extended-need medical assistance (may be short-term and for many ages).
Memory care: An assisted living community that specializes in caring for people with Alzheimer's or dementia. These often provide a secure environment that restricts residents from dangerously wandering.
Easing a move
A short-term or respite stay provides a chance to try out and get comfortable with a retirement community.
If a housing move is involved, SRES Realtors and Senior Move Managers have earned a designation or certification by demonstrating their expertise in working specifically with the unique needs of the elderly.
CARING FOR THE NEEDS OF AGING
Whether at home or in a residential facility, the challenges of aging require specialized care.
Long-term care
Also called custodial care, long-term care involves nonskilled personal care such as bathing, dressing and eating. Such services can be provided wherever a person resides.
Medicare does not pay for long-term (nonskilled) care, whether at home or in assisted living or a nursing home.
Long-term care is paid for with private insurance and/or assets. Long-term care insurance helps cover the types of services Medicare doesn't.
If a person's assets are reduced to a minimum, he or she may qualify for Medicaid, the biggest payer of nursing home care. Protecting assets and still qualifying for Medicaid requires expert advice.
Serious illness and end-of-life care
Palliative care: A medical expert team-care approach for people of any age and any stage of a serious illness that can be provided along with curative treatments. Can be provided on outpatient basis or at a long-term-care facility or hospital.
Hospice: Provides palliative care for terminally ill patients who may have only months to live and are no longer receiving curative treatments. A Medicare benefit.