How Florida's Paradise Coast Refreshed My Soul
| April 30th, 2020
Luxurious wellness programs make healthy relaxation easy
---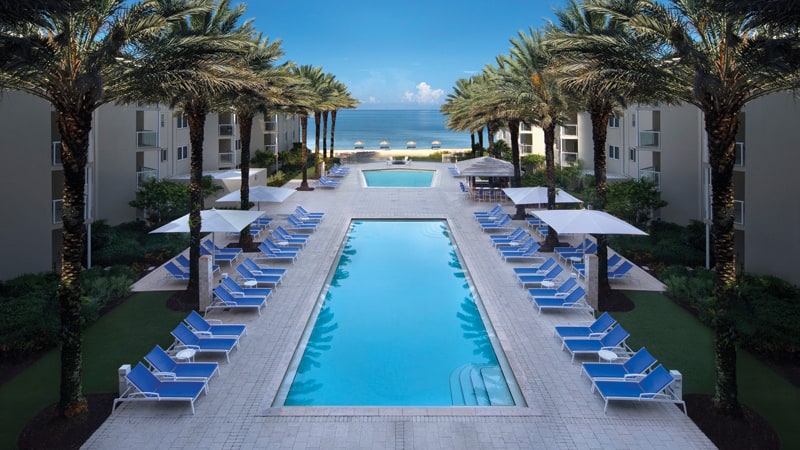 The JW Marriott Marco Island resort in Florida's Paradise Coast has its own director of spa and wellness, Paul Nunez. Nunez appreciates seeing how hotel guests transform: "We call it the 'Marco effect,'" he explains. "When our guests arrive at the resort, they are still in battle mode … But then the next morning, they are different people – relaxed and unencumbered with the stress of their daily lives." Or, if guests begin their stay with a visit to the spa, as I did, that serenity transformation appears even sooner.
After I deposited my bags in my ocean-view room, tension melted away like ice on the Florida sand. My beach-inspired five-senses treatment included a massage with hot-stone and salt-scrub components, essential oils, tailored lighting and music, finished with a tropical treat. Afterward, I lounged in the hot and cold tubs and steam room, and the outdoor spa pool and hot mineral bath – in sight of the gulf.
And for the next few days, I was immersed in other soothing experiences in Florida's Paradise Coast (ParadiseCoast.com): Marco Island, Naples and the Everglades.
Soft white sands line wide beaches; gentle waves lap against the shore; and the Gulf of Mexico breezes stir the air. The west-facing coast sees sunsets over the water, and palm trees softly remind you that you're in paradise.
As if the natural beauty isn't enough to promote joy, there's the Southwest Florida Blue Zones Project. Businesses and residents promote physical activity, healthful eating and social connections that make the community healthier and happier. The area has been recognized by the Gallup Sharecare Well-Being Index as having the highest well-being across 186 U.S. communities for three years in a row.
In addition to the spa, my paradise well-being sampler included multiple other divine delights.
LIE, LAY, PLAY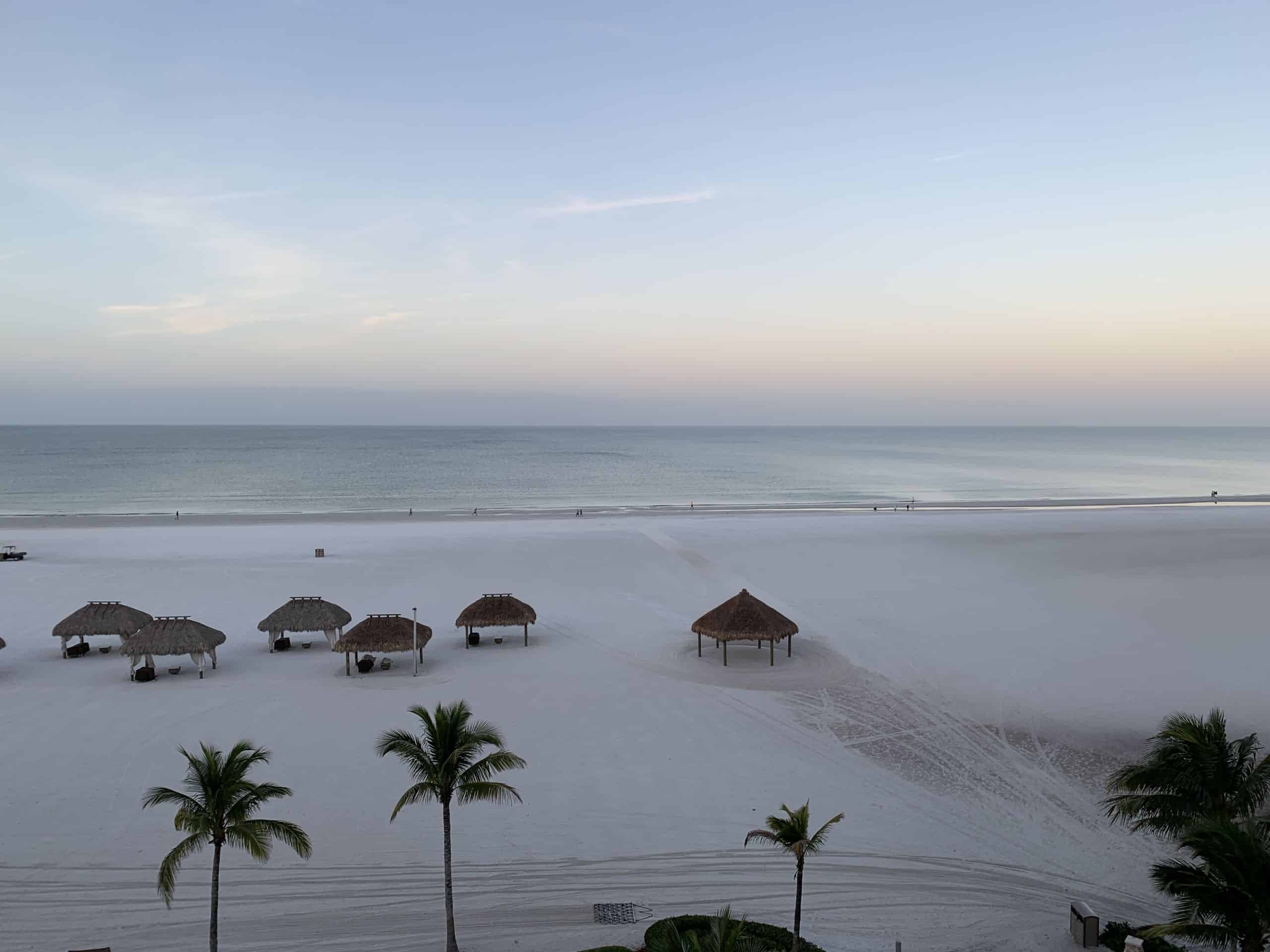 At some destinations, the ideal lodging can amplify the experience immeasurably. I experienced two such spots.
A resort, JW Marriott Marco Island offers dozens of activities daily, from tai chi to parasailing, fitness classes, tennis, multiple pools, 11 distinct restaurants and nearby golf courses. The newest addition to the Marco Island property is Paradise by Sirene, a collection of adult-exclusive guest rooms, upgraded amenities, 10k gastropub and gaming emporium (adults-only after 10 p.m.) and Tesoro restaurant.
One of the few beachside hotels in Naples, the all-suites Edgewater Beach Hotel sits between the gulf and Naples Bay, among stately mansions and elegant condominiums. In addition to the pool, pool bar and beach, the hotel offers a Be Well focus: beach yoga, wellness speakers, loaner yoga mats, healthy menu options at the on-site Coast restaurant and more.
ENLIGHTENING MIND AND BODY
Even for a yoga newbie like me, the welcoming and approachable yoga classes at both hotels provided gentle stretches for my muscles and respite for my mind. Especially memorable, the morning beach yoga at Edgewater paired soft white sands, blue sky, fluffy clouds, light breezes and the sight of cresting dolphins.
FRESH AIR & ADRENALINE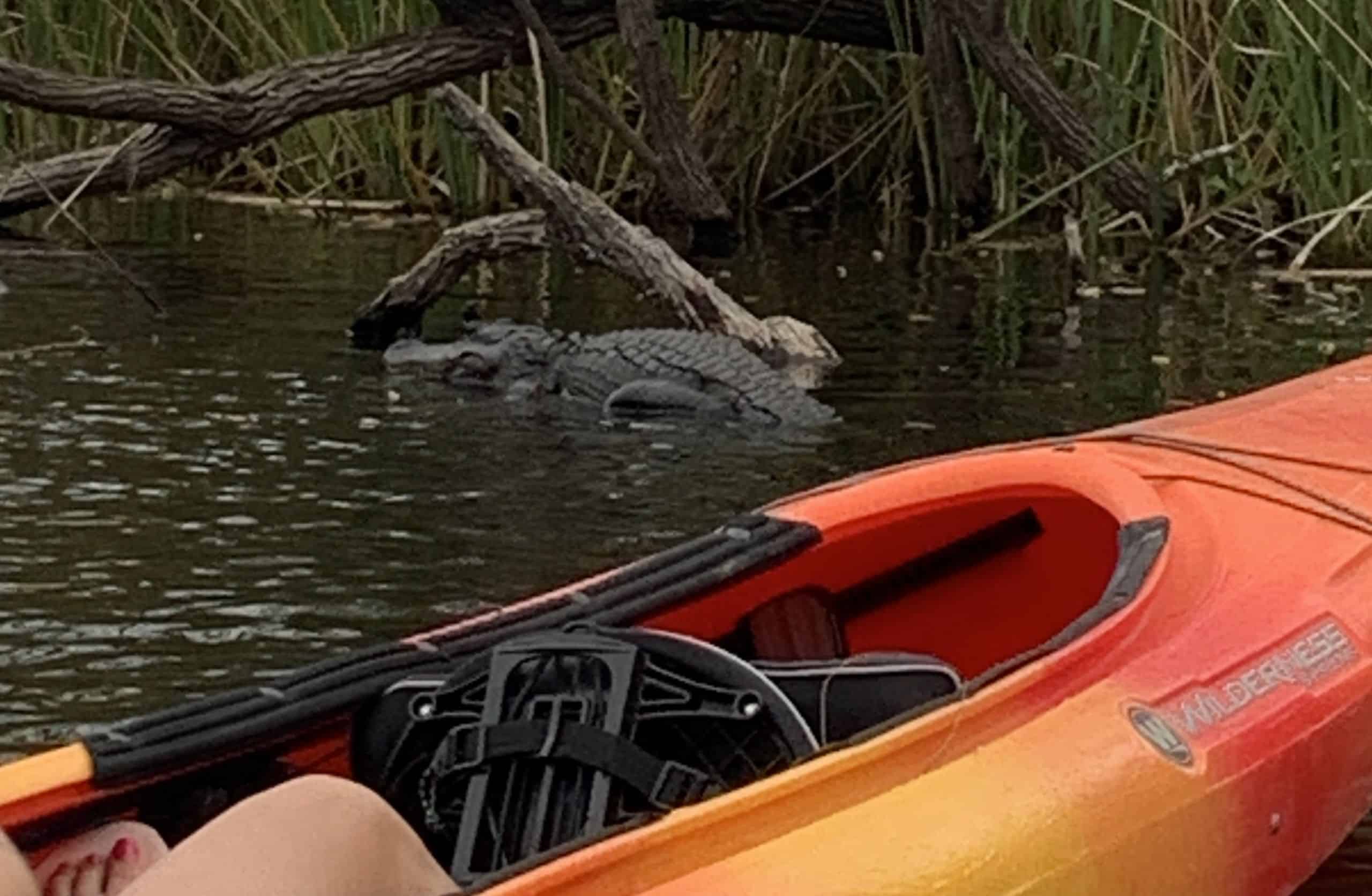 Admittedly, I was a tad nervous about kayaking in the Everglades, alongside alligators, those reputed villains of the water. Guide Don McCumber of Everglades Area Tours set my mind at ease while educating us on the native flora and fauna. He pointed out cypress trees and knees, rare native orchids, bromeliads, plus cormorants and, yes, gators.
McCumber led us on an easy paddle to the mangrove tunnels. The arching branches of the mangroves provided a soft canopy overhead, their leg-like roots extending into the water, projecting the vision that they could easily start sashaying along the riverbank.
Stand-up paddle boarding seemed a tad more anxiety-inducing, given the added challenge of balancing while navigating. Our guide, Simon Tracy of Naples Kayak Company, led us along a peaceful, tree-lined canal through Naples proper; with no tipped paddle boards or brushes with danger.
Two parks offer easy outdoor respite near downtown Naples. Gordon River Greenway Park offers a natural ecological corridor; there are six native plant communities and two-and-a-half miles of multi-use trail for people and leashed dogs. Nearby Freedom Park provides walking paths and boardwalks winding through wetlands and around a five-acre lake.
TRAVERSING THE FRIENDLY STREETS
To a visitor, the region's extensive network of sidewalks, dedicated bike lanes, crosswalks with signals and respectful drivers all demonstrate the area's attention to safe, active living. In Naples, the beauty of the community makes cycling or walking even more enjoyable: so many breathtaking homes, immaculately maintained yards, stately palm trees and bursts of blooms.
DINING DELIGHTS
Of the restaurants I enjoyed on the Paradise Coast, The Local in Naples best captured the be-well spirit. The farm-to-table menu is wonderfully friendly to vegetarian and other dietary needs; it also offers locally sourced meat, poultry and seafood. Dishes are fresh, delicious and creative and can be paired with wine; local craft beer; or kombucha.
Tesoro at JW Marriott Marco Island showcases Mediterranean cuisine; meals complemented by fresh herbs and produce from the onsite garden, specialty cocktails and mocktails, and Mediterranean wines.
For a "how fresh is that!" experience, swing by Triad Seafood Market and Café on your way from exploring the Everglades. Off the beaten path in a small, unassuming coastal community, the family-owned "seafood shack" serves stone crabs plucked fresh from local fishermen. The crab claws and other mains are served with homemade regional sides and desserts.
Likewise, other tried-and-recommended dining experiences in Naples:
Alberto's on Fifth: Delicious traditional Italian dishes, including plenty of coastal seafood. Mediterranean-heritage diners attest to Alberto's authenticity.
Chop's City Grill: Classic décor sets the stage for a blend of sushi, seafood, vegetarian dishes and a carnivore's paradise of meats. Try the "flight" of steaks: USDA prime, American Wagyu and Australian Wagyu. Impressive cocktails and liquor selection, too, including whiskies, gins, rums and tequilas.
Sails Restaurant: Elegance caresses your senses at this fine-dining restaurant. The dishes are artfully presented, inviting you to savor every morsel for aroma, taste and texture. Enjoy hand-crafted cocktails made with top-shelf liquors. And be sure to save room for desserts.
Yabba Island Grill: White tablecloth meets tiki. Dine, drink and enjoy live music on weekends, upbeat but generationally friendly.
RETAIL THERAPY
Tropical architecture and colors first catch your eye in two of Naples' retail and restaurant districts, Fifth Avenue South or Third Street South. So, soon, your attention will be diverted by the incredible art and dashing fashion in the shops. Both districts are only three miles from Edgewater – take the hotel's free shuttle or rent one of its bikes.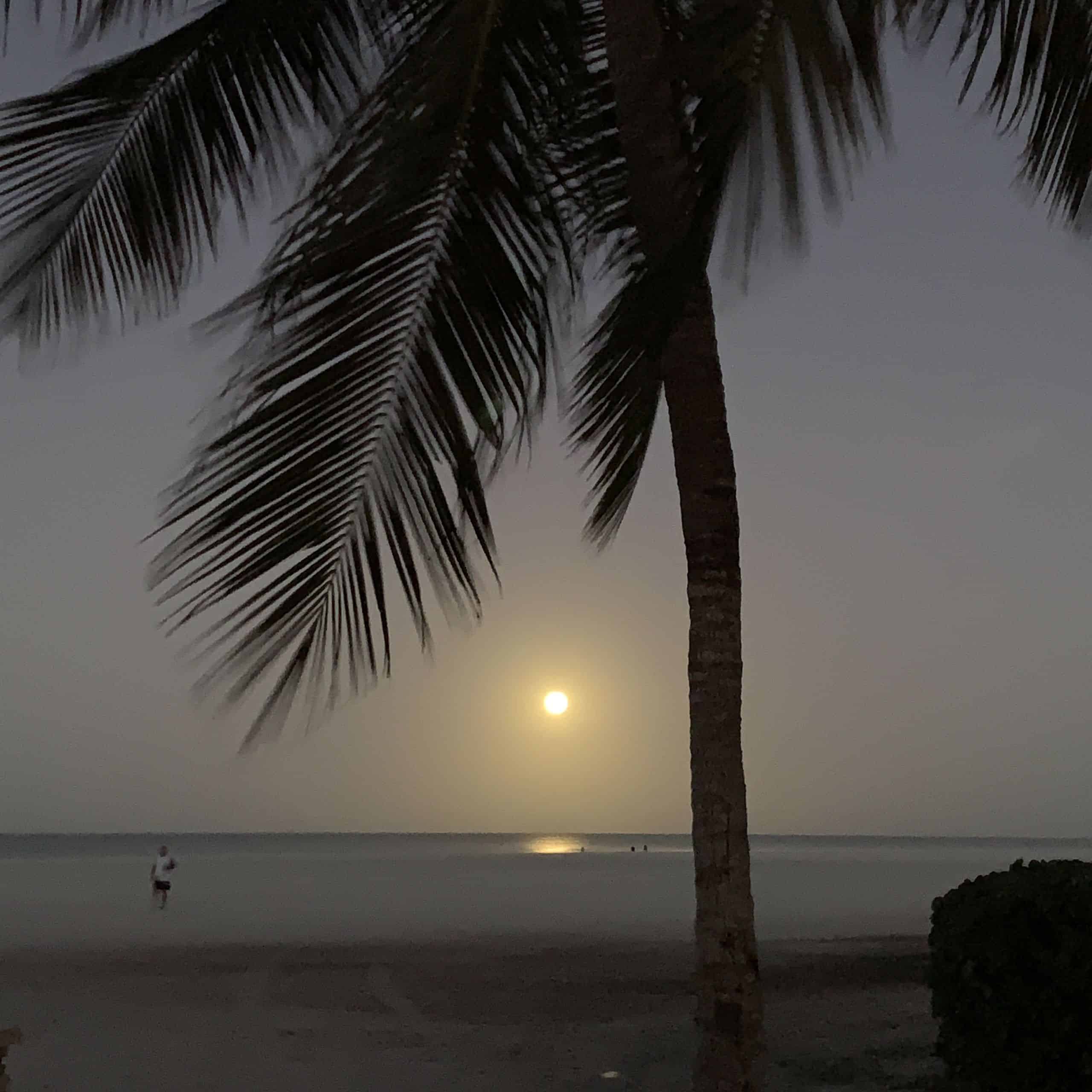 LOAFING
For me, loafing meant finishing an entire book; strolling along the beach; and lounging beachside and poolside. After shedding my stress so early in the visit, lazing in relaxation was a breeze!
Wondering how safe it is to visit the Paradise Coast this winter? Check out the Paradise Pledge!
Article updated 11/9/2020 to confirm businesses open.
---
After her January trip, BOOMER editor Annie Tobey could see herself being a snowbird, with a winter home in Florida's Paradise Coast.
---
Like to travel? Sign up for our monthly Boomers Travel or other e-newsletters tailored specially for boomers!
---