Summer Travel Destinations: Primland Resort
| June 7th, 2016
A luxurious trip surrounded by nature
---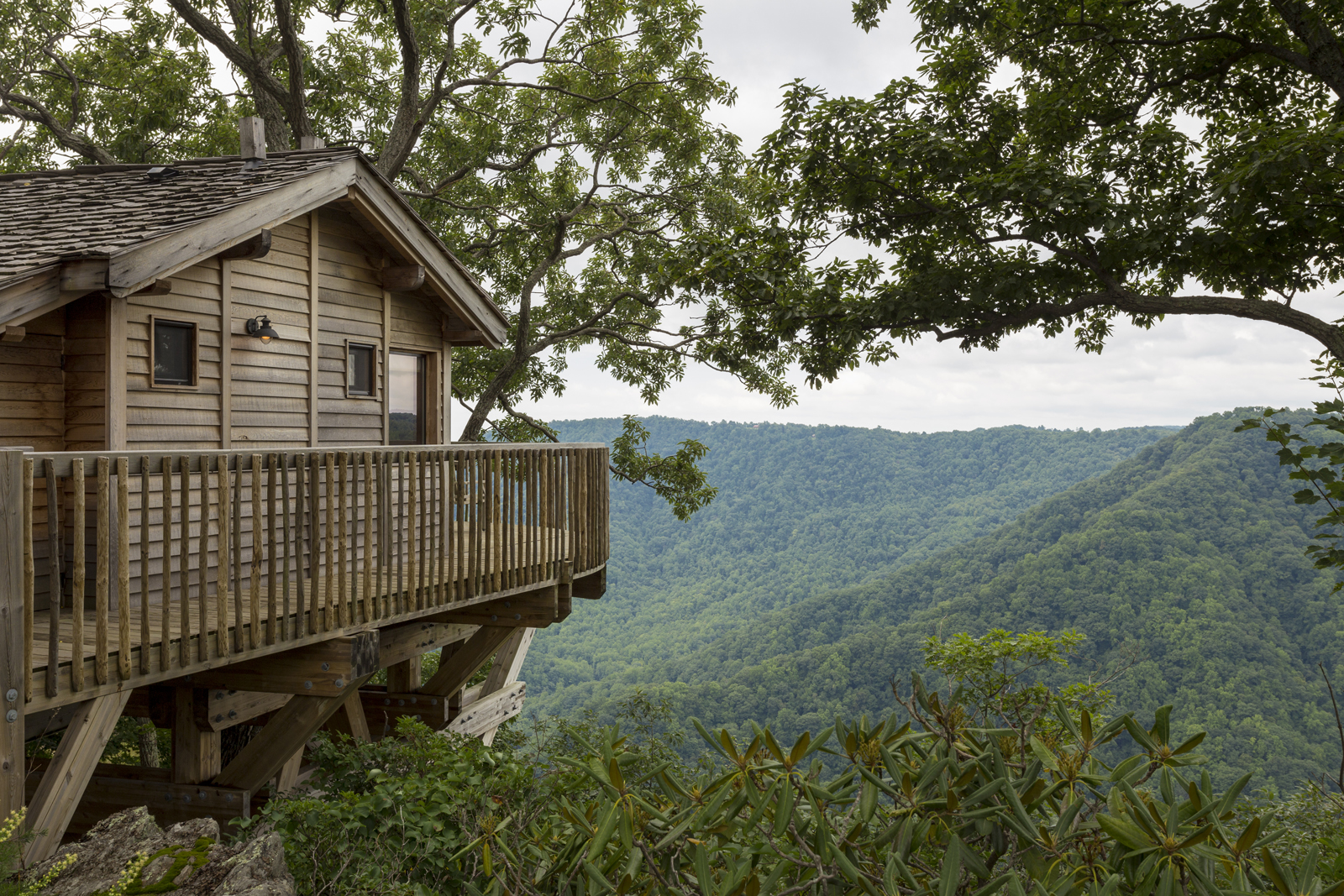 The Blue Ridge Mountains surround you like a fluffy bathrobe, while the rustic yet refined lodging at Primland Resort immerses you in comfort. Together, nature and luxury provide a peaceful sense of respite, of "Yes, I deserve this."
Four hours southwest of Richmond, the property extends across 12,000 acres, nestled among stately trees and majestic mountains. Resort guests can take part in diverse outdoor activities, guided or on their own. Besides the expected – nature walks and hiking, road or mountain biking, fishing, horseback riding, tennis, golf, kayaking and paddle boarding – Primland has some surprises to offer.
Go off-roading on specially designed trails in one- or two-person RTVs. Take a tree-climbing lesson. Take aim at the bow or air rifle range or with sporting clays. Hunt pheasant, deer, turkey or chukar as part of a sustainable wildlife program. At night, trade looking at the mountains for looking at the stars: there's an onsite observatory dome with a Celestron CGE Pro 1400 telescope plus information on constellations and planets – not to mention a dark night sky unmarred by city lights.
And when you peel yourself away from the great outdoors and wander inside The Lodge, you can enjoy the extensive spa with its array of massages, facials, body wraps and yoga classes; upscale farm-to-table dining at Elements; and a casual bar atmosphere at 19th Pub.
They say you shouldn't run away from your problems, but that's what you'll do at Primland Resort.
While you're here
Blue Ridge Parkway. Cruise through Virginia's soft, rolling mountains. Snap photos to ensure lasting memories and the envy of your Facebook friends. Visit Mabry Mill, the oft-photographed historic gristmill with demonstrations by old-time artisans.
Chateau Morrisette. Besides producing award-winning wines, the winery offers summertime concerts, farm-to-table dining and a delightful view.
Sports lovers. Speed over to the Virginia Motorsports Museum and the Wood Brothers Racing Museum for a taste of NASCAR history.
Music. Explore the eastern terminus of the Crooked Road Music Trail and spend an evening picking or a-grinnin' in Floyd. If you're lucky (or a good trip planner), you may be in the area in time for one of their annual bluegrass and country music festivals – like the renowned FloydFest.