Retirement Travel Ideas
October 3rd, 2022
---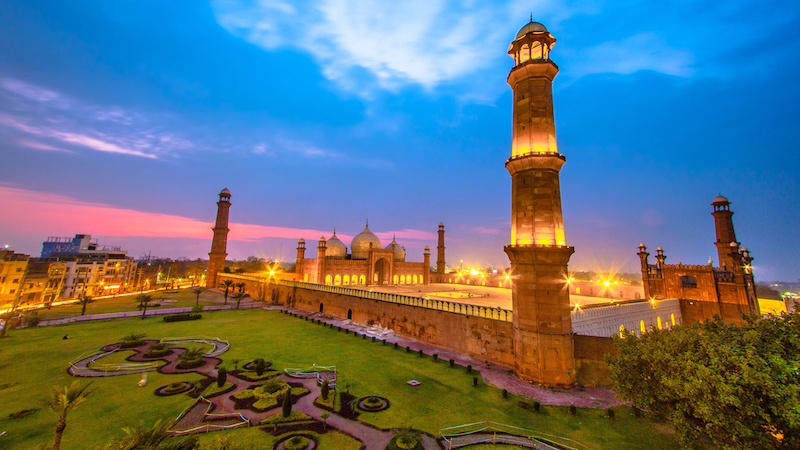 Retirement provides a unique opportunity to travel the world. These five destination ideas, from Lahore to the Pacific Coast Highway, give you the chance to be a globe-trotting traveler.
---
It's widely believed that when we retire, it's time for us to slow down, but where exactly did this idea come from? Though you may not be as young as you once were, this doesn't mean you're incapable of experiencing new things. Quite the opposite, retirement presents you with the perfect opportunity to discover the world without being held back by other commitments. Therefore, if you're looking to retire and see the globe, be sure to see the globe for all it has to offer. Don't solely stick to the mainstream destinations and be sure to experience a wide array of cultures.
Five destination ideas for retirement travelers
Discover Lahore
First up is Lahore, Pakistan's most popular tourist destination. Though emergency flood appeals have recently dominated the news surrounding Pakistan, the country is beautiful and has a lot to offer tourists. Lahore is the second largest city in Pakistan and is known for its stunning historical monuments, beautiful gardens, bustling atmosphere, impressive architecture, and busy bazaars and streets. The city of Lahore prides itself on its uniqueness, meaning it delivers a cultural experience like no other. Pakistan doesn't normally sit atop everyone's travel bucket lists, but it certainly has a lot to offer in a cultural perspective.
Visit Japan during cherry blossom season
Sticking with Asia, any keen traveler must visit Japan during cherry blossom season. This is because the cherry blossoms are responsible for Japan's stunning natural scenery; however, the country has much more to offer than that. Quirky boutiques, efficient transportation, tasty food, and dazzling cities are just some of the features that Japan boasts, meaning that everyone should look to tick Japan off their travel bucket list. What makes Japan so ideal for retired travelers is how easy it is to get from A to B with the efficient train network that connects every corner of the country.
Drive the Pacific Coast Highway
Now going a little closer to home, a cultural experience may be right on your doorstep without you even knowing it. The U.S. is blessed with beautiful landscapes and amazing cities, plus it's so easy to jump in a vehicle and drive California's coast. The Pacific Coast Highway stretches over 650 miles and includes notable towns and cities, such as Santa Barbara, Santa Cruz, Big Sur, Monterey, San Francisco, and Los Angeles. In addition to busy cities, the route is abundant in epic sunsets, fog banks, forests, cliffs, vineyards, mountains, and beaches.
Safari in the Masai Mara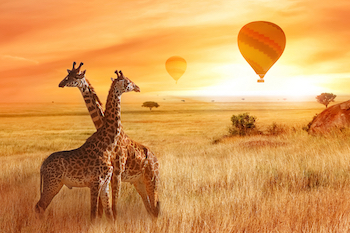 Anyone with a keen sense of adventure should definitely safari across the Masai Mara. It goes without saying that any mode in which you experience a safari won't be cheap; however, it also can't be denied that the experience itself is priceless. Whether you've been to the zoo or a local safari, nothing compares to actually seeing animals in their natural habitats. From wildebeests to crocodiles, Kenya is abundant in a wide array of unique species, and very few locations are able to offer this same experience. Become a true traveler by embarking on a safari across the Masai Mara.
Embark on a Portuguese road trip
Portugal presents the best of both worlds with stunning coastal scenery and a vibrant city life. After flying into Lisbon, set aside a few days to enjoy the city's scenery, restaurants, and cafes, and then rent a car to make your way to the Algarve. The drive takes about three hours without stopping; however, there's a collection of charming coastal towns along the way. Sagres, Lagos, and Taviera are just some of the gems you'll encounter on this route, from coastal cliffs to quaint towns.
---
Related options for retirement travelers:
Cultivating memories from travel experiences
Senior volunteer opportunities at AmeriCorps
Retirement options in the Peace Corps
---
CAPTION FROM FEATURE IMAGE AT TOP: Evening view of Badshahi Mosque in Lahore, one of the most famous mosques of Asia and IndoPak, built around 1671: a memorable experience for a retirement traveler.