Master of the Mix: Infused with Passion
| July 28th, 2016
A look behind the bar
---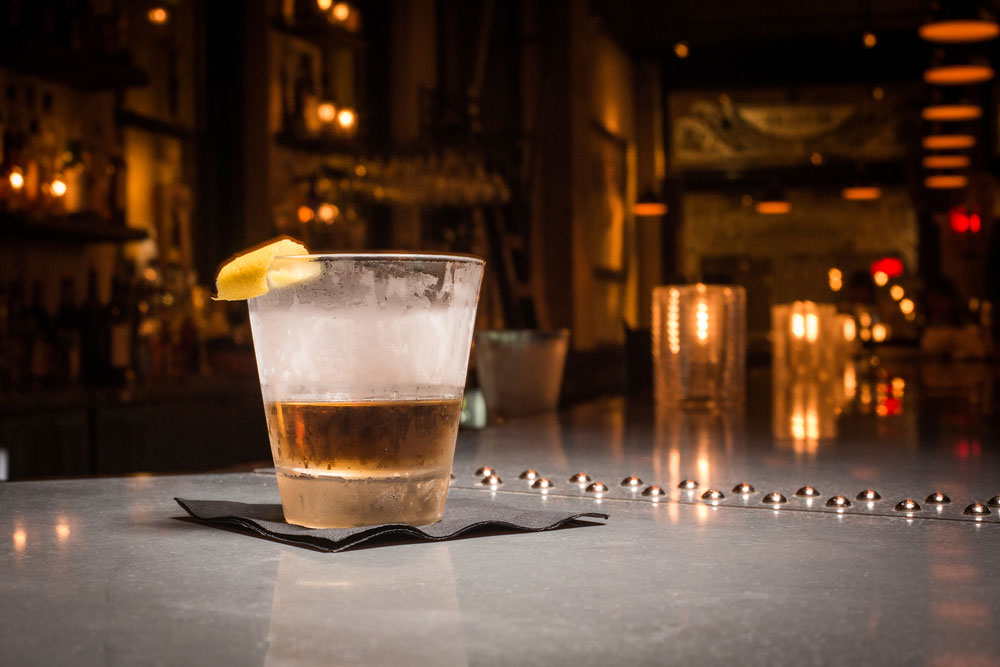 For the better part of nine years, you could find Lindsey Scheer behind a bar, serving up drink after drink.
But Lindsey isn't your usual mixologist.
She puts her own spin on classic cocktails such as daiquiris. Rather than serving up the expected frozen strawberry daiquiri, she adds the usual suspect, rum, to lime juice and a simple syrup she infused with coconut oolong syrup from Carytown Teas. She serves this drink shaken and cold with a lime wheel.
This drink will still give you that feeling of sitting on a beach under an umbrella with the sun beaming down on you and the sound of crashing waves in the background.
Lindsey hasn't always poured beverages. She started working in the restaurant industry in 2004 at Sticky Rice and held several different positions at other establishments around the area before she landed behind a bar. She first started serving drinks at The National and was well versed in the fast-paced, high-volume style of bartending that often requires pouring beer after bar and doesn't involve as much creativity.
You may have seen her spunky attitude, vibrant smile and colorful, ever-changing hair at other
local bars, too, such as Portrait House. Currently, Lindsey slings beverages as bar manager at Liberty Public House in Church Hill. "It was something I never aimed to do," she said. "It was something that happened and I enjoyed."
She still enjoys it because of the social aspect of meeting new people and making people
happy by finding what they truly want to drink at that moment. That's a big part of how she bartends. Lindsey said she doesn't try to push any specific beverage on any customer, but if they don't know what they fancy, she's knowledgeable enough to help them decide. Lindsey also trains her staff to do the same so they can accommodate all customers from the beer drinkers to the cocktail enthusiasts.
Personally, Lindsey said she likes working from basic recipes and mixing them up by adding different flavors. While tequila is her favorite in the summertime, bourbon is her go-to liquor, especially in the winter, because she said its flavors are so diverse.
"I don't ever go to one. I like to try a different [bourbon] each time," she added.
But it isn't just about the taste of bourbon for her. Lindsey said she thoroughly enjoys learning about the history of different types and the families who established and created the label because it gives her a new perspective on the liquor itself. This summer, Lindsey had the opportunity to visit and meet the owners of several distilleries in Kentucky, including Wild Turkey, as part of a bartender training camp.
"Even though it's this giant business, to get in there with the families and the people actually
there hands-on was really cool," she said.
Cocktail of Choice: Negroni (gin, sweet vermouth)
Liquor of Choice: Bourbon
Summer Favorite Cocktail: Classic Daiquiri
  Last Splash Recipe
2 ounces Plantation 3 Star Rum
1 ounce Fresh Lime Juice
1 ounce Coconut Oolong Simple Syrup
10 drops Tiki Bitters
Shake all ingredients and double strain them. Enjoy the beverage in a coupe glass with a lime wheel.