More What's Booming RVA: August 24 to 31
| August 24th, 2023
A week of events, announcements, and a link to future fun
---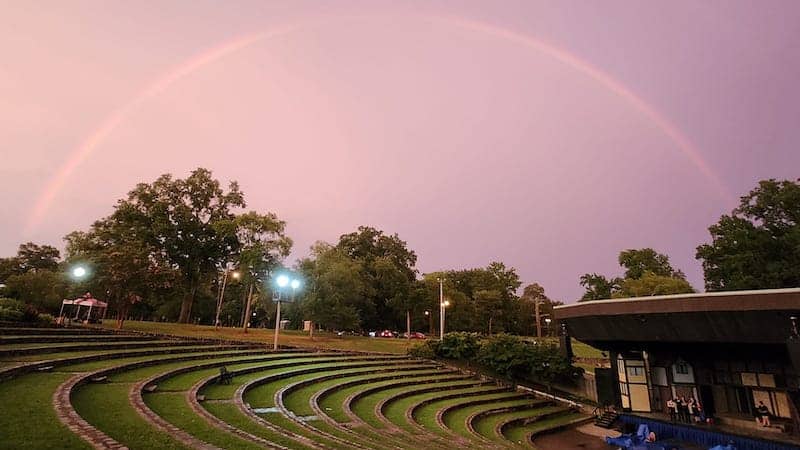 There's still time to enjoy outdoor summer events! More of What's Booming in Richmond, Virginia, August 24 to 31, 2023: outdoor performances and parties, indoor and online learning and author events, and more summertime stimulation in RVA.
---
Check out the Boomer Top 5 picks in RVA, browse the week ahead, or go to our updated events page for Down the Road happenings and ongoing exhibitions and performances.
August 24 to 31
Thursday, August 24
Jimi Smooth & Hit Time at Westchester Commons Summer Concert Series. Live music plus food and adult beverages to purchase. Music FREE, food and drink sales benefit benefiting Communities in Schools-Chesterfield. August 24, 5:30 to 8:30 p.m., in the Westchester Concert Field at Westchester Commons, Midlothian.
Sci-Fi Unhappy Hour. Journey to the stars with music from Deau Eyes and Ramona and the Holy Smokes, beer from Coastal Fermentory, and food from TBT El Gallo. Go ahead, just try to be happy. August 24, 6 to 9 p.m., at the Poe Museum, Richmond.
Todd Barry: Half Joking Tour with Kevin Seefried. An evening of deadpan comedy in a live comedy show. August 24, 7 p.m., at Ashland Theatre, Ashland.
Black Power Rangers. Black Southern comedians weave social commentary with pop culture. August 24, 8 p.m., at Coalition Theater, Richmond.
Friday, Aug. 25
Ashland Fourth Fridays. Stroll the historic district, discover treasures from local creatives, and shop local businesses, alongside music and food. Aug. 25, 5 to 8 p.m., in downtown Ashland.
After 5 Fridays at VMFA. DJ Nobe spins R&B and hip-hop from today and yesterday. Bring a blanket or lawn chairs. Beer, wine, and snacks available. Art activity and a clay-making demonstration. The Afrikana Film Festival screening afterward. Aug. 25, 5:30 to 8:30 p.m., in the Robins Sculpture Garden at the Virginia Museum of Fine Arts, Richmond.
Opening Reception for Three New Exhibitions. Featuring Artspace artist members Elaine Rogers, Joy Black, and Martha Prideaux. Also on view will be work by solo artists Robert Meganck, Donny Nie, and Patrick Gregory and a group exhibition by Artspace artist members. Exhibition from Aug. 25 to Sept. 16. Reception: Aug. 25, 6 to 9 p.m., at Artspace, Richmond.
SKYDOG. Classic Allman Brothers tunes as part of the Richmond Festival of Arts. FREE. Aug. 25, 8 p.m., at Dogwood Dell, Richmond.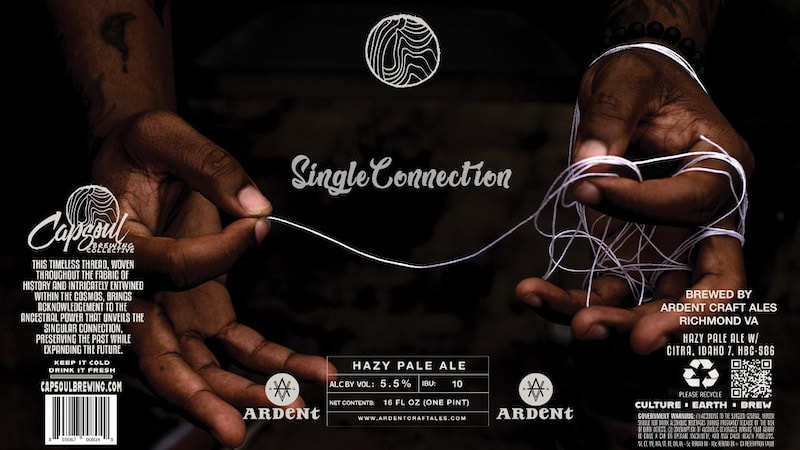 "Brewing in the Black Community: From African Origins to Craft's Future." See Boomer's Top 5 Picks.
Shannon Gibson Brown and Joshua Wortham. Featuring Patsy Cline classics and more. Aug. 25, 7 to 9 p.m., at Henrico Theatre, Highland Springs.
Saturday, Aug. 26
Ashland Half Marathon and 5k. See Boomer's Top 5 Picks.
Central Virginia Coin Club Show. U.S., foreign, and ancient coins and currency to buy, sell, and trade. Free parking, admission, and appraisals, plus raffle prizes. Aug. 26, 9 a.m. to 4:30 p.m., at Ivey Memorial Church, South Chesterfield.
Crabs, Beer & Spirits by the James. All-you-can-eat crabs plus live entertainment, DJs, and vendors. Aug. 26, noon to 8 p.m., on Brown's Island, Richmond.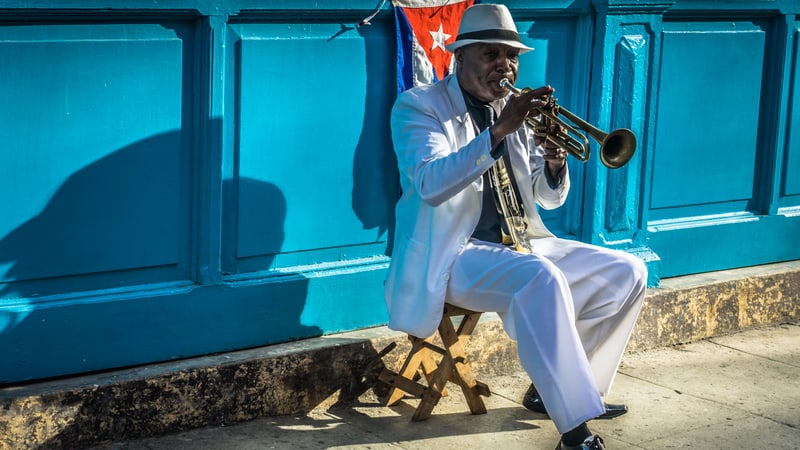 The Latin Jazz and Salsa Show Festival. Hours of music and dance as part of the Richmond Festival of Arts. FREE. Aug. 26, 1 to 8 p.m., at Dogwood Dell, Richmond.
Gabriel and a Man Named Nat: The Fight for Freedom. A discussion of the lives of two men who changed Virginia history and challenged the reality of enslavement. Aug. 26, 2 to 3 p.m., at Meadow Farm Museum at Crump Park, Glen Allen.
"Capital Secrets" with Bill Leighty. The author shares insights and secrets that every leader needs to know to run a successful organization, based on his lifetime of public service across party lines under 12 governors. Aug. 26, 7 p.m., at Book People, Richmond.
World War II Weekend. See Boomer's Top 5 Picks.
Iron Blossom Music Festival. Two days of world-class music and local favorites, plus food, drinks, and more. The boutique music festival offers diversity of music. Aug. 26 to 27 at Bon Secours Training Center, Richmond.
Down the Road – Literally
ValleyFest Beer & Wine Festival. Drive to the mountains for an afternoon of diverse music, drinks, arts and crafts, and foods. Highlighting local breweries, wineries, cideries, and food vendors as well as national brews. Aug. 26, noon to 6:30 p.m., at Massanutten Resort, Massanutten.
Sunday, Aug. 27
The Diamond Flea Market + "The Goonies." Shop from among 100+ vendors offering highly curated vintage, thrift, and hand-crafted goods, enjoy happening music and food trucks, and then settle in to watch the Flying Squirrels Movies in the Outfield. Aug. 27. Market from noon to 6 p.m., "The Goonies" from 6 to 9:30 p.m., at The Diamond, Richmond.
The English Channel. The British Invasion band performs Brit music of the 1960s to 1970s from a variety of artists. Part of the Richmond Festival of Arts. FREE. Aug. 27, 8 p.m., at Dogwood Dell, Richmond.
Monday, Aug. 28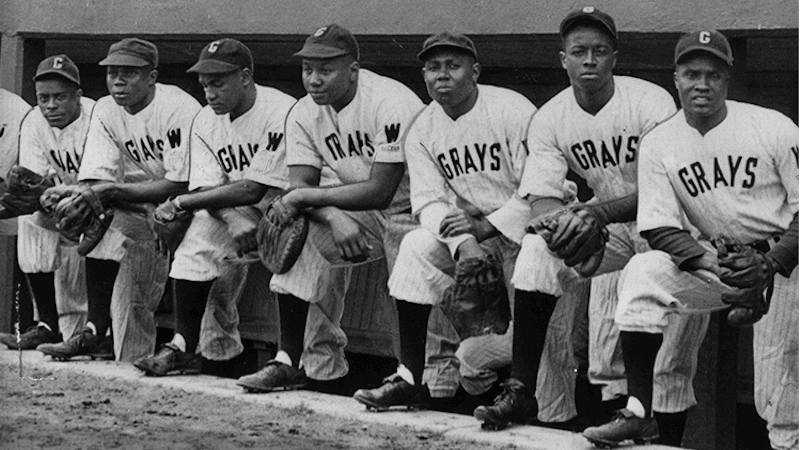 "The Other Boys of Summer." See Boomer's Top 5 Picks.
Wednesday, Aug. 30
Summer Nights at the Perk! See Boomer's Top 5 Picks.  
Historical Fantasy with Shelley Parker-Chan, Alix Harrow, & Natalie Naudus.Chan discusses the sequel and series conclusion, "He Who Drowned the World," joined by two other fantasy stars. Registration required. Aug. 30, 6 p.m., at Fountain Bookstore, Richmond.
Thursday, Aug. 31
Boots to Roots 3. An on-the-farm event providing insights into profitable and sustainable agricultural practices, designed for military veterans engaged or interested in farming. Aug. 31, 9 to 11:30 a.m., at the Carver Center, Rapidan.
"To Hell or Richmond: The 1862 Peninsula Campaign." Co-author Doug Crenshaw traces the armies on their trek to the gates of Richmond, as McClellan and his troops made their way up the Virginia Peninsula. FREE. Aug. 31, 6:30 p.m., online.
News worth knowing!
History, Art, and Opera
New Exhibit at the ACWM Tredegar. "Beyond Valor: United States Colored Troops and the Fight for Freedom" shares historical stories of bravery from the more than 185,000 soldiers as well as previously unshared artifacts. ACWM has also issued a call for descendants. American Civil War Museum, Richmond.
History Matters Symposium. Historians, practitioners, enthusiasts, and the public explore the past with presentations that highlight groundbreaking research into Virginia history around the theme of "Discovery" through 12 panels of nearly 40 experts. Topics include 18-century Williamsburg's scientific community, the use of augmented reality to study the Civil War, the future of Richmond's Confederate monuments, firsthand accounts of Virginia's school desegregation movement, and more. Nov. 4, 9:30 a.m. to 7:30 p.m., at the Virginia Museum of History & Culture, Richmond.
"I made this": Black Artists & Artisans Conference. Celebrating the craftsmanship and creativity of Black craftspeople from the 18th to 20th centuries. Presentations, tours, food. Nov. 10 to 11 in Colonial Williamsburg.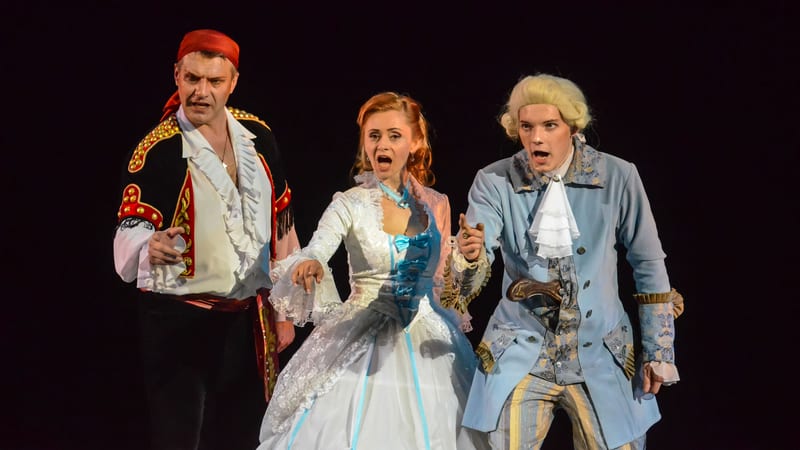 Virginia Opera Announces its 2023 to 2024 season.
Courthouse Green Tour. Learn about the history of Chesterfield Courthouse, the buildings and monuments, and the 209-year-old Nunnally Oak Tree. FREE, but reservations required at least one week in advance – call 804-768-7311. Sept. 9, 11 a.m., starting at the County Museum, Chesterfield.
FEATURE PHOTO CAPTION: Dogwood Dell after a rain, from the Facebook page of Festival of Arts at Dogwood Dell – Byrd Park, Richmond, Virginia
---
Anticipation … ! Click here to make plans with this list of events to come and ongoing exhibitions and performances.
Follow What's Booming on Boomer, updated every Thursday, and sign up at the bottom of our website for our twice-weekly newsletter.