What's Booming RVA: A Beer Event with Soul
| August 24th, 2023
Boomer's top 5 picks for the week ahead
---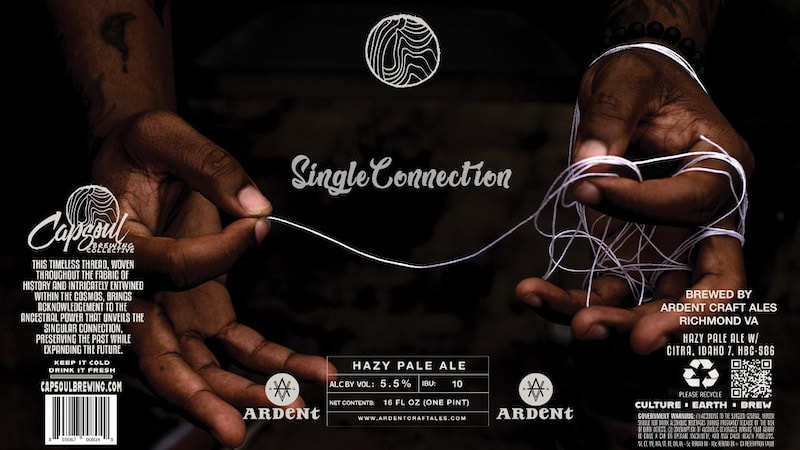 A panel of experts illuminates the history of brewing in the Black community, an infamous Richmond race now offers a 5k, a living history event brings World War II into the spotlight, the Squirrels present "The Other Boys of Summer," and My Son the Doctor performs music, not surgery. Check out our Top 5 picks in "What's Booming RVA: A Beer Event with Soul."
---
"Brewing in the Black Community: From African Origins to Craft's Future"
Aug. 25, 6 p.m., at the Virginia Museum of History, Richmond
Discussion followed by beer! Learn from panel of experts on the brewing traditions of West Africa, enslaved brewers and hop growers, and today's Black entrepreneurs establishing craft breweries. Then dig into a reception of African American-influenced finger foods and beers: a traditional millet beer, Single Connection from Capsoul and Ardent, plus Freedom Ale from 1865 Brewing in Hampton Roads. The event is a collaboration between the Virginia Museum of History and Culture, Black Museum of History and Culture, and Richmond Beeristoric.
Ashland Half Marathon and 5k
Aug. 26, 6:30 and 7 a.m., beginning in downtown Ashland
The annual 13.1-mile race now has a 5k, too! Run through the historic town of Ashland and down country roads lined by cornfields. Presented by Sports Backers and the Richmond Road Runners Club.
World War II Weekend
Aug. 26 to 27 at Pamplin Historical Park & The National Museum of the Civil War Soldier, Petersburg
This living history event highlights World War II in the Pacific, with reenactors, demos, artifact displays, exhibits from partner museums, speakers, kids' activities, and more. Food and beverages available on site on Saturday.
"The Other Boys of Summer"
Aug. 28, 2 to 4 p.m., at the Black History Museum and Cultural Center of Virginia
A screening of the Negro League documentary, following by a discussion between Marc Cheatham, host of the Black Baseball Mixtape podcast, and Lauren Meyer, producer and director. Hosted by the Richmond Flying Squirrels. Email bailey.johnson@squirrelsbaseball.com to register.
Summer Nights at the Perk!
Rain or shine, Aug. 30, 6 to 8 p.m., at Perkinson Center, Chester
Take a mid-week break for music, drinks, food, art activities, and fun. My Son The Doctor presents an eclectic danceable mix of Eastern European and Balkan folk and pop music. Non-perishable food donations welcome to support Chesterfield Food Bank.
Check websites for more details, including prices and registration requirements.
---
More of What's Booming in Richmond besides …
Food and more fun to fill your plate
Boomer's featured flavor of the week:
Celebrate and Support the Richmond West Trail Craft Beverage Showcase
And lots more events to throw on your calendar: