Celebrate Richmond West Trail Craft Beverage Producers
| August 24th, 2023
All the producers – and more – under one beautiful roof
---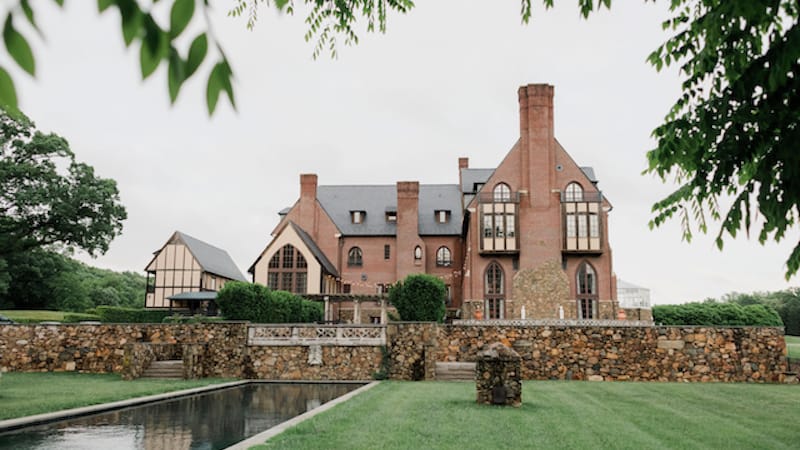 What's better than well-crafted, locally produced beverages, enjoyed directly from the source? Try this: well-crafted, locally produced beverages enjoyed at relaxing, pastoral, countryside sources. Wait, I'll one-up myself! Try this: a showcase of these products all under one majestic roof – also in a relaxing, pastoral, countryside setting – supported with food and live entertainment. On Sept. 10, 2023, the Inaugural Craft Beverage Showcase will serve craft beers, wines, ciders, and spirits from the Richmond West Trail.
Not only will the showcase offer the makers' products, the event is in support of the Trail – and in support of two local nonprofits, Goochland Cares & Arms Wide Open Childhood Cancer Foundation.
To elevate the experience further, the event will be at Dover Hall, a grand, elegant English country manor style home.
The Sept. 10 Craft Beverage Showcase offers two experiences.
The VIP Patron Experience, from noon to 5 p.m., includes "Meet the Makers" tastings with special offerings only available to the VIPs. The VIP experience will be held in the Grand Ballroom. Guests can take self-guided tours of Dover Hall's first floor, and savor passed canapés and unique food stations, and other perks. Besides complimentary tastings from the Richmond West Trail Makers, guests can partake of four full drinks (beer, wine, cider, or spirits).
The General Admission experience, from 1:30 to 5 p.m., is held in the grand Glass Hall. GA guests receive 12 "Meet the Makers" tastings and 3 full drinks.
VIP'ers can join general admission guests for live music from Dead Letter Officers & James River Junction, River City Woodfire food truck, and access to enjoy the Dover Hall grounds. All guests can purchase additional drink tickets with a credit card (no cash).
The Richmond West Trail
Live in each season as it passes; breathe the air, drink the drink, taste the fruit, and resign yourself to the influence of the earth. ~ Henry David Thoreau ~
The breweries, wineries, distilleries and cidery that make up the Richmond West Trail make it easy to follow Thoreau's advice. They partnered to form the Richmond West Trail, promoting the more rural character of their tasting rooms and the drinks that each one crafts.
Scattered through Powhatan and Goochland counties, these craft producers offer delightful beverages in rural tranquility, about 30 minutes west of downtown Richmond. Even the drive to get there, down River Road or Huguenot Trail, can begin the process of soothing the soul.
Richmond West Trail members are Byrd Cellars, Courthouse Creek Cider, Crazy Rooster Brewing Company, Elk Island Winery, Fine Creek Brewing, Grayhaven Winery, Hardywood Park Craft Brewing, Hilltop Distillery, Kindred Spirit Brewing, Lickinghole Craft Brewery, Three Crosses Distilling Company, and 7 Lady Vineyards.
Follow the trail online at RichmondWestTrail.com. But first, get your samples on at the Showcase.
Inaugural Craft Beverage Showcase
Sept. 10, 2023
VIP Experience: Noon to 5
General Admission: 1:30 to 5 p.m.
Dover Hall
1500 Manakin Rd.
Manakin-Sabot, Virginia