More What's Booming RVA: June 1 to 8 + Pride Month
| June 1st, 2023
A week of events, announcements, and a link to future fun
---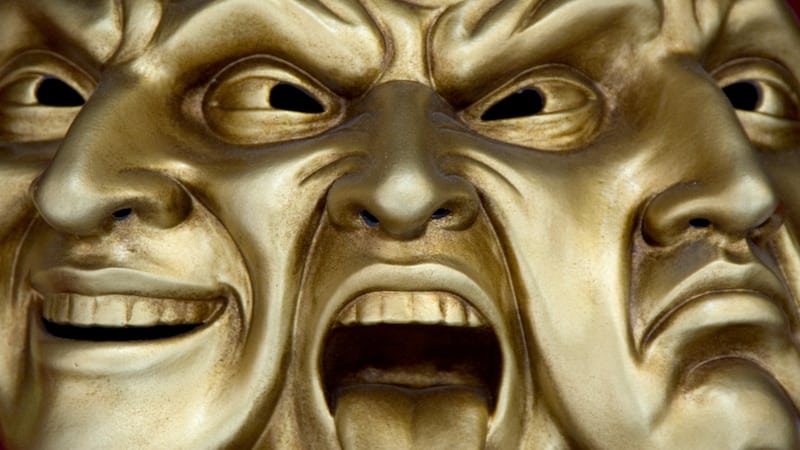 More of What's Booming in Richmond, Virginia, beginning June 1, with toe-tapping, mind-opening, and laugh-inspiring dramas, along with music, fun, and even jaw-dropping mental stimulation. Plus Pride Month events, to support members of the community with love and compassion, and a call for remembrances from Virginians who experienced the Vietnam War, from the frontline to stateside.
---
June 1 to 8
What's happening in and around the Richmond region
Thursday, June 1
En'Novation at the Westchester Commons Summer Concert Series. A diversity of musicians present at this FREE concert, with food available for sale from Sedona Taphouse and adult beverages benefiting the Autism Society of Central Virginia. FREE. June 1, 5:30 to 8:30 p.m., in the Westchester Concert Field at Westchester Commons, Midlothian.
David Sedaris. The hilarious storyteller and writer presents a new collection of personal essays. [In-person sold out, but tickets available for audio presentation at Sam Miller's and book signing lines.] June 1, 6 p.m., at Fountain Bookstore, Richmond.
45th Annual Richmond Greek Festival. See Boomer's Top 5 Picks.
"Hadestown." Two mythic tales and love stories – young dreamers Orpheus and Eurydice, and King Hades and his wife Persephone – take the audience on a journey to the underworld and back. Part of the Broadway in Richmond series. Through June 4 at Altria Theater, Richmond.
Richmond Shakespeare Festival. Richmond Shakespeare and Agecroft Hall & Gardens announce the 24th annual festival with "The School for Lies," a wild farce of witty banter, contemporary couplets, and love, inspired by Molière's "The Misanthrope." June 1 to 25, Thursday through Sunday evenings at 7:30 p.m., at Agecroft Hall, Richmond.
"The Prom." In this musical, Broadway stars join with a courageous young lesbian and the town's citizens on a mission to transform lives, for love that brings them all together. June 1, 4, 5, 8, and 11, at Weinstein JCC, Richmond.
Richmond Flying Squirrels. Go Nutz and have Funn with professional baseball, giveaways, and fireworks on featured nights. Taking on the Erie SeaWolves through June 4, then the Altoona Curve, June 6 to 11, at The Diamond, Richmond.
SHARE YOUR VIETNAM WAR STORY – Frontline or Stateside
Share Your Vietnam War Story with The Virginia Museum of History & Culture.The VMHC is calling on Virginians with personal connections to the Vietnam War to share their stories for a new exhibition, "Virginia and the Vietnam War," from veterans to pro- and anti-war activists, refugees, and others. Register online – submissions due by July 1.
Friday, June 2
Friday at the Museum. Tours and hands-on events at Henrico museums showcasing the stories of the people, places, and events. This week: June 2, noon to 4 p.m., at Virginia Randolph Museum, Glen Allen.
First Fridays at VMHC. Free museum admission, food trucks, family-friendly activities, live entertainment, and happy hour specials, including mocktails. This month celebrates Immigrant Heritage Month with culture by a variety of artists and performers. June 2, 5 to 8 p.m., at the Virginia Museum of History and Culture, Richmond.
Science After Dark: Ready to Launch. Astronomy lovers of all ages "travel" through the universe: make galaxy spin art in our centrifuge simulator, make and launch stomp rockets, explore stars, black holes, and satellites with hands-on activity kits, and more. June 2, 5 to 8 p.m., at the Science Museum of Virginia, Richmond.
First Fridays at the Richmond Arts District. Shops, galleries, restaurants, and organizations in the District put on their monthly best. Check website for locations and times.
First Fridays – Maps: Your Place in Virginia. Refreshments, art exhibition by Virginia artists, the Library's ongoing 200 Years, 200 Stories exhibition, open mic poetry, prose, or music; and a "creation station." June 2, 5 to 8 p.m., at the Library of Virginia, Richmond.
Sampa the Great with Kenneka Cook, at Friday Cheers. June 2, 6 to 9:30 p.m., on Brown's Island, Richmond.
Saturday, June 3
Celebrate Varina at Dorey Park Farmers Market. Kick off the 2023 season of the market with vendors, music, food trucks, antique farm equipment, and kids' entertainment. June 3, 9 a.m. to noon, at Dorey Park, Henrico.
Henrico Master Gardeners Spring Plant Sale and Pollinator Festival. See Boomer's Top 5 Picks.  
John Adam Wasowicz As Author in Residence. Wasowicz reads excerpts from his latest mystery, "Hazel Falls." He will also be available to talk and answer questions and sign copies of his books. June 3, 10 a.m. to 2 p.m., at Book People's new location, 10464 Ridgefield Parkway, Henrico.
Ashland Strawberry Faire. Approximately 300 vendors – crafts, nonprofits, food – plus kids' activities, parade, pet pageant, and more. Oh, and strawberries! June 3, 10 a.m. to 5 p.m., at Randolph-Macon College, Ashland.
Juneteenth Block Party. A carnival-themed celebration with DJ, dunk tank, bouncy house, and prizes, plus community resource vendors and concessions. June 3, 11 a.m. to 1 p.m., at Fairfield Middle School, Henrico.
First Drafts and Bagels – "I TRIED TO SAY 'I LOVE YOU' BUT I HAD A CIGARETTE IN MY MOUTH." Join playwrights, directors, and performers in drinking mimosas, eating bagels, and participating in the creative process of making a new play. This play addresses queer love and heartbreak, the difference between love and obsession. June 3, noon, at Firehouse Theatre, Richmond.
Varina LandLab Conservation Area Grand Opening. See Boomer's Top 5 Picks.
Bees Over the Seas. Learn why European settlers brought their bees with them to North America and the lasting effects this had on agriculture and ecosystems. June 3, 1 p.m. and 3 p.m., at Meadow Farm, Glen Allen.
Mile of Music. See Boomer's Top 5 Picks. 
Scott Wichmann: Let Me Be Frank. The legendary RVA performer brings the legendary crooner to the stage. Wichmann brings Sinatra standards to life, backed by jazz virtuoso Ryan Corbitt and other band members. June 3, 7 p.m., at The Cultural Arts Center, Glen Allen.
Burlesque Right Meow presents Twisted Tassels: A Metal Burlesque Awakening. Metal and burlesque combine forces with more than a dozen twisted tassels. June 3, 7:30 to 9:30 p.m., at Firehouse Theatre, Richmond.
RVA Clay 6th Annual Tour. See Boomer's Top 5 Picks.
#WearOrange for Gun Violence Awareness 
June 3: Wear Orange Richmond Richmond group of Moms Demand Action will honor the lives of those affected by gun violence and elevate gun violence prevention efforts, joined by volunteers, survivors, and community partners. Open to the public with RSVP. June 3, 11 a.m. to 2 p.m., at Hardywood Park Craft Brewery on Ownby, Richmond.
June 4: #WearOrange at the Richmond Flying Squirrels Game. The first pitch will be thrown out by the family of Markiya Dickson, a 9-year-old who was killed by random gunfire at a Richmond playground. For tickets purchased through the link, $4 will be donated back to the Virginia Chapter of Moms Demand Action. June 4, 1:35 p.m., at The Diamond, Richmond.
Richmond City Hall will be illuminated orange through June 4 in recognition.
Sunday, June 4
RVA RIMBY Festival. Right. In. My. Back. Yard. Access to climbing, rafting, hiking, fishing, camping, and even hunting is right here in Richmond. The festival celebrates the outdoor community, benefiting the Beyond Boundaries mission of guiding participants with disabilities, veterans, at-risk youth, and recovery programs on outdoor adventures. Vendors offering interactive and inclusive games, prizes, and demonstrations; food truck, live music, and more. June 4, noon to 4 p.m., at Hardywood Richmond.
1773 Baptist Preacher Trial. As part of the county's celebration of the coming 250th anniversary of the American Revolution, the Chesterfield Historical Society of Virginia presents an interactive performance of the trial that helped inspire the budding nation's goal of religious freedom. Registration required at 804-796-7121 or Admin@ChesterfieldHistory.com. June 4, 2 p.m., at the Historic 1917 Courthouse.
RCS Goes to the Movies – Great Choral Music of the Silver Screen. Visual components and instrumentalists enhance the beauty of choral music that's made an indelible impact on many movies through the years.
Firehouse Radio Players. More original and witty old-time radio performances, with voice actors playing multiple roles alongside the "maestro of sound effects." June 4, 7:30 p.m., at Firehouse Theatre, Richmond.
Tuesday, June 6
Profs & Pints Richmond: Brain Sculpting. A look at groundbreaking research on how to improve and extend cognitive abilities, with Kelly Lambert, professor of behavioral neuroscience at the University of Richmond and researcher of neuroplasticity. June 6, 6 to 8:30 p.m., at Triple Crossing Beer – Fulton, Richmond.
Wednesday, June 7
Johnny Rawls. The soul blues legend brings his songs and music to town, with subjects like love and gratitude. June 7, 8 p.m., at the Tin Pan, Richmond.
Thursday, June 8
Sadeqa Johnson, "The House of Eve." As part of the 2023 Carole Weinstein Author Series, the best-selling author talks about her work, including this historical fiction follow-up to her award-winning novel "Yellow Wife." FREE. June 8, 6 to 7:30 p.m.
Bria Skonberg. The trumpeter, vocalist, and songwriter has been called the "shining hope of hot jazz" (NY Times) and is considered "one of the most versatile and imposing musicians of her generation (WSJ). She's known for her deep knowledge and inventive arrangements of traditional jazz pieces, clever reinterpretations of contemporary classics and original compositions with genuine heart and dynamic flair. See her live on June 8, 8 p.m., at The Tin Pan, Richmond.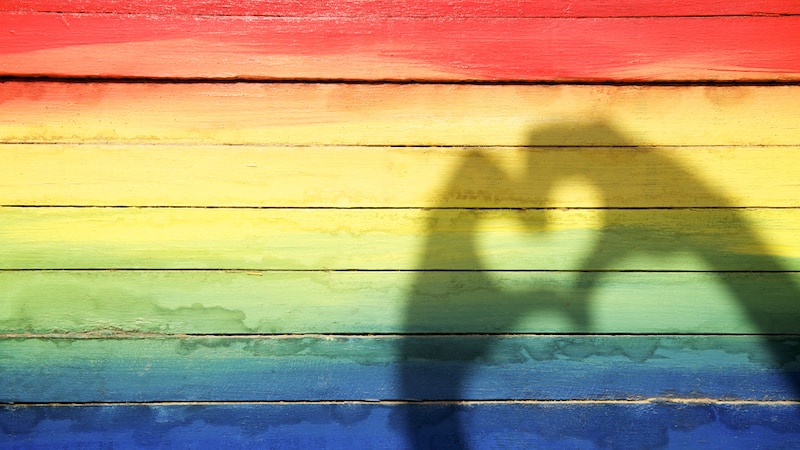 Celebrating Pride Month
The Habit Burger Grill Offers Rainbow Shakes. In addition to burgers grilled over an open flame, signature sandwiches, fresh salads, and other menu items, Habit Burger Grill restaurants nationally offer a Rainbow Shake: vanilla ice cream blended with rainbow cereal, topped with strawberry puree, passion fruit puree, and blue raspberry syrup, and finished with whipped cream sprinkled with crunchy rainbow cereal. One dollar for every Rainbow Shake sold (up to $50,000 total) will be donated to the It Gets Better Project. Through June 30 at The Habit Burger Grill locations, locally at 11309 Midlothian Turnpike, Richmond.
Flowers After 5: PRIDE Kick-off Night. In partnership with VA PRIDE, featuring cocktails, drag performances, and a dance party with music from DJ Statistics. Food and drinks (including wine and beer) available. June 1, 5 to 9 p.m., at Lewis Ginter Botanical Garden, Richmond.
Scott's Addition Pridefest Darty: "Mean Girls," and Mimosas. Afternoon showing of "Mean Girls," with mimosas and snacks. Plus $1 of all mimosa sales will go to He She Ze & We. FREE. June 3, 2:30 to 4:30 p.m., at Richmond Triangle Players at the Robert B. Moss Theatre, Richmond.
Scott's Addition Pridefest 2023 Queer Comedy Show. Hosted by Lucy Bonino, featuring Mariea Terrell, Randolph Washington Jr., and more. June 3, 9 p.m., at Buskey Cider, Richmond.
Big Gay Weekend at Richmond Makers Market. More than 50 local makers at an indoor and outdoor market, plus food and beer and NA beverages, plus taproom drag. Dog friendly. June 3 and 4 at Basic City Beer, Richmond.
Scott's Addition Pridefest 2023: Camp in the Barrel Room. Double-header movie night with "Velvet Goldmine" and "Hedwig and the Angry Inch." FREE. June 4, 6 to 10 p.m., at Ardent Craft Ales, Richmond.
Celebrate LGBTQ+ Youth. Performances, including local drag queens, community partners like He She Ze and We, and a TransJam makers market of 20+ vendors. June 4, 10 a.m. to 3 p.m., at Lewis Ginter Botanical Garden, Richmond.
The Illumination Series Featuring: Addie Tsai. The Poe Museum celebrates Pride Month with Addie Tsai, professor at William & Mary and author of "Unwieldy Creatures," a queer Asian nonbinary Frankenstein retelling, with book reading and signing, refreshments, and museum explorations. June 14, 6 to 8 p.m., at the Poe Museum, Richmond.
Dine Out for Pride. Join participating Richmond restaurants in celebrating National Pride Month with VA Pride and OutRVA's food-and-drink-focused event, June 5 to 11. With each signature cocktail sold, $1 will be donated to VA Pride and the Richmond Region Tourism Foundation. See website for venues throughout Richmond.
Mark Your Calendar!
The latest announcements for events down the road.
Richmond Triangle Players' 30th Anniversary Party. The celebration starts at 7 p.m. with food and drinks from the bar, followed at 8 p.m. by Broadway star Eden Espinosa and the cast of "Head Over Heels." June 30 at the Robert B. Moss Theatre, Richmond.
RCHS 45th Year Celebration. Save the date for honoring the Richmond Community High School's service to Richmond youth. Sept. 23, details TBD.
Richmond Triangle Players' 2023-24 Season Announcement. One of the longest-operating LGBTQ+ theaters in the Mid-Atlantic marks its 31st year of provocative, challenging, or hilarious performances.
one in two, Sept. 20 to Oct. 14
Scrooge in Rouge, Nov. 15 to Dec. 23
Torch Song, Feb. 14 to March 9, 2024
Airswimming, April 10 to May 4, 2024
Xanadu, June 5 to July 13, 2024
And the RTP Spotlight Cabaret Series:
Georgia Rogers Farmer: Re-Butter My Biscuit! Oct. 19 to 21
Darienne Lake: Altered Boy, Jan. 19 to 20, 2024
Dan and Jim: A (Sorta) Love Song, March 15 to 16, 2024
Nicholas Rodriguez: Sincerely, Sondheim, May 10 to 11, 2024
Plus a special New Year's Eve event TBA
---
Anticipation … ! Make plans with this list of lots of local events to come and ongoing exhibitions and theatrical performances.
Follow What's Booming on Boomer, updated every Thursday, and sign up at the bottom of our website for our twice-weekly newsletter.