More What's Booming RVA: June 8 to 15
| June 8th, 2023
A week of events, announcements, and a link to future fun
---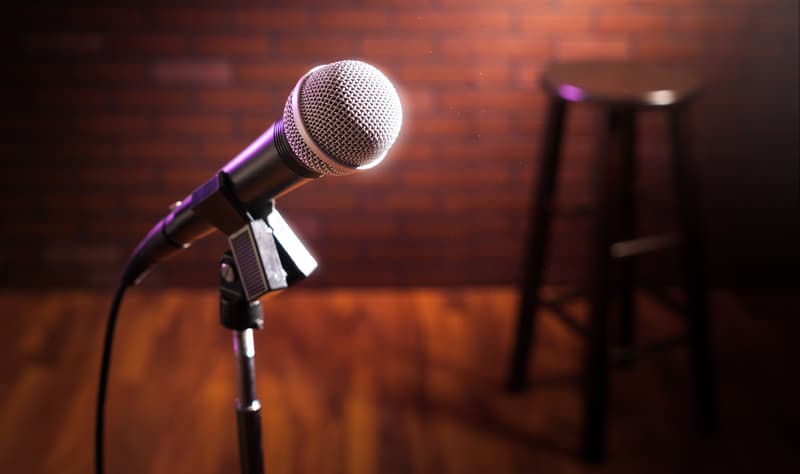 More of What's Booming in Richmond, Virginia, beginning June 8: Music, comedy, book talks, Dads and the World Wars DNA guidance, pollinators, and more – peppered with events honoring Juneteenth and Pride.
---
Check out the Boomer Top 5 picks in RVA, browse the week ahead … below, or
go to our updated events page for Down the Road happenings and ongoing exhibitions and performances.
June 8 to 15
What's happening in and around the Richmond region
Thursday, June 8
Sadeqa Johnson, "The House of Eve." As part of the 2023 Carole Weinstein Author Series, the best-selling author talks about her work, including this historical fiction follow-up to her award-winning novel, "Yellow Wife." FREE. June 8, 6 to 7:30 p.m., at the Library of Virginia, Richmond.
S.A. Cosby at Sam Miller's. The southeastern Virginia, NYT-bestselling author has recently released a new novel, "All the Sinners Bleed." June 8, 7 to 8:30 p.m., at Sam Miller's, Richmond.
Flowers After Five, with Pridos Fidos. Music by Landon Elliott at this weekly event, this week open to well-behaved dogs and part of Pride Month at the Garden. June 8, 5 to 9 p.m., at Lewis Ginter Botanical Garden, Richmond.
"The Prom." In this musical, Broadway stars join with a courageous young lesbian and the town's citizens on a mission to transform lives, for love that brings them all together. June 8 and 11 at Weinstein JCC, Richmond.
Dine Out for Pride. Join participating Richmond restaurants in celebrating National Pride Month. With each signature cocktail sold, $1 will be donated to VA Pride and the Richmond Region Tourism Foundation. Through June 11. See website for venues throughout Richmond.
Richmond Flying Squirrels. Go Nutz and have Funn with professional baseball, giveaways, and fireworks on featured nights. Taking on the Altoona Curve through June 11, at The Diamond, Richmond.
Dope Beats, Rap Queens, & Fly Jocks. A celebration of 50 years of hip hop, a pop-up exhibition of unique artifacts used by hip hop legends. Through July 1 at the Black History Museum, Richmond.
2nd Best Fest of Comedy. See Boomer's Top 5 Picks.
Friday, June 9
Military Genealogy: Virginians in the First & Second World Wars. Genealogy workshop on finding ancestors who fought in the wars. June 9, 9:30 to 11:30 a.m., at the Library of Virginia, Richmond.
Block Party. A carnival-themed celebration with DJ, dunk tank, bouncy house, and prizes, plus community resource vendors and concessions. June 9, 11 a.m. to 1 p.m., at Hidden Creek Park, Henrico.
Gallery 5 Presents: An Incanto Evening of Jazz. Soak in the beauty of jazz in the beauty of the gardens. June 9, 6 to 9 p.m., at Lewis Ginter Botanical Garden, Richmond.
Watchhouse with Palmyra at Friday Cheers. Richmond's favorite outdoor summer concert series continues. June 9, 6 to 9:30 p.m., on Brown's Island, Richmond.
Village Vibe + Field of Honor. Live music, food, beer, wine, and a tribute to hometown heroes with a Field of Honor flag display. June 9, 6 to 10 p.m., at Village Meadow, Powhatan.
Saturday, June 10
Sunrise Yoga in the Park. Meditation yoga for all levels. June 10, 8 to 9 a.m., at Dunncroft / Castle Point Park, Glen Allen.
Free Dental Care. Volunteer dentists through the Virginia Dental Association Foundation's Mission of Mercy (MOM) program will provide free oral care for those in need. First come, first served. June 10, 9 a.m. to 5 p.m., at the Robins Center Mezzanine at the University of Richmond, Richmond.
Pollinators at the Park. Tour the demonstration gardens with highlights of pollinators and pollinator-friendly plants. June 10, 10 a.m. to noon, at Short Pump Park Pollinator Garden, 3329 Pump Rd., Glen Allen.
Housing Expo. The Henrico NAACP hosts resources, information, vendors, and financial guidance as well as speakers on topics such as affordable housing, tenants' rights, and homebuyer education. June 10, 10 a.m. to 2 p.m., at 1400 E. Nine Mile Rd., Highland Springs.
Taste of India Festival. See Boomer's Top 5 Picks.
Ardent Ninth Anniversary Block Party. See Boomer's Top 5 Picks.
Harry Potter and the Goblet of Fire in Concert. The movie, accompanied by a live symphony orchestra performing the score. June 10, 2 p.m. and 8 p.m., at Altria Theater, Richmond.
Global Water Dances RVA. Using dance to draw attention to global water-related issues. Attendees can share water-inspired movement, poetry, and music. FREE. June 10, 3 p.m., on Belle Isle at Hollywood Rapids, Richmond.
One Voice Chorus Spring Concert. See Boomer's Top 5 Picks.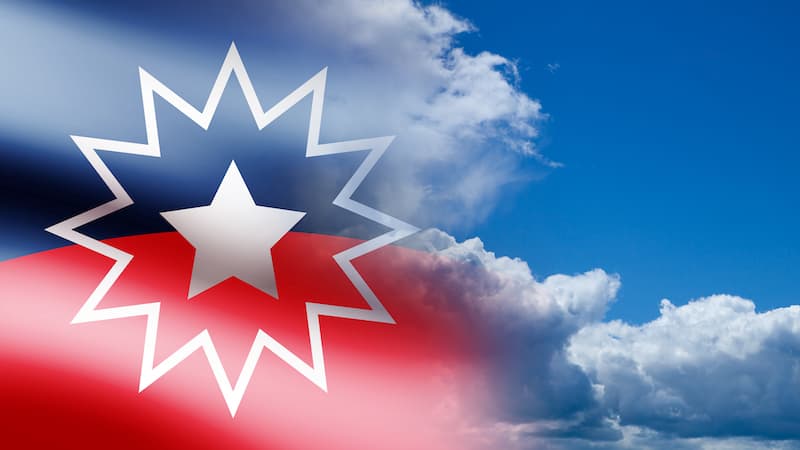 Juneteenth 2023: A Freedom Celebration and Torch Lit Night Walk. Celebrating freedom while paying tribute to enslavement with a walk along the Trail of Enslaved Africans, accompanied by interpreters. June 10, 7 p.m., at Manchester Dock, Richmond.
Pocahontas Premiers: Richmond Symphony. As part of the Virginia State Parks' summer outdoor concert series, the symphony plays works by Copland, Dvorák, Brahms, and more. June 10, 8 p.m., at Pocahontas State Park, Chesterfield.
Sunday, June 11
In the Wake of War: Aftermath of the Battle of Seven Pines. Henrico's rural communities of Seven Pines and Fair Oaks experienced war firsthand on May 31 to June 1, 1862. Learn how the battle scarred the land, buildings, and residents. June 11, 2 p.m., at Belmont Recreation Center, Henrico.
Juneteenth 2023: A Freedom Celebration. Dancing with the Ancestors. White attire preferred, and ancestral offerings received. June 11, 4 p.m. (youth summit) and 5 p.m. (stage performers and speakers) at Richmond's African Burial Ground, Richmond.
Monday, June 12
LGBTQ Professional Development Night. Fine tune your resume with the help of career counselors, get a new headshot, and receive a gender-affirming outfit from Diversity Thrift. FREE, registration required. June 12, 6 to 8 p.m., at Diversity Richmond, Richmond.
Tuesday, June 13
Beyond Black Radicalism: How America's Great Migration to New York City Shaped Electoral Politics. Historian Janira Teague puts America's Great Migration in global context and examines the movement's impact on electoral politics. June 13, noon to 1 p.m., at the Library of Virginia, Richmond.
The Men Who Contributed to Our DNA. A genealogical virtual event hosted by GRIVA, the Genealogical Institute of Virginia. June 13, 7 p.m., online.
Wednesday, June 14
Central Virginia LGBTQ Job Fair. Equality-minded employers connect with LGBTQ job seekers. June 14, 10 a.m. to 2 p.m., at Diversity Richmond, Richmond.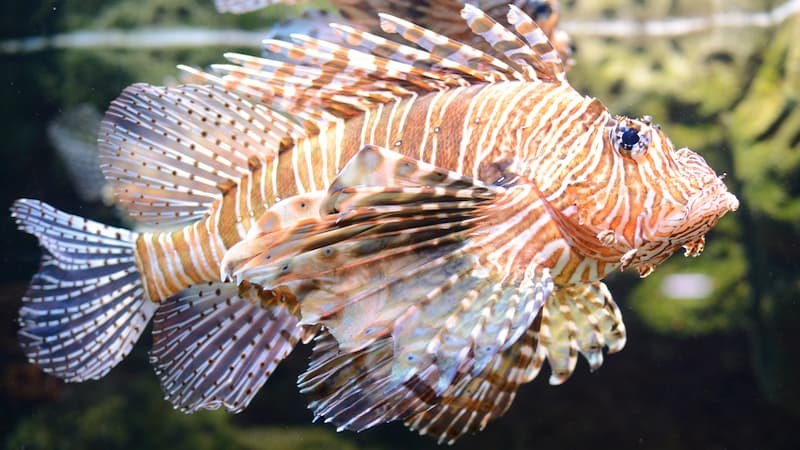 "Ocean Invaders": A NOVA Film Screening. See Boomer's Top 5 Picks.
Literary Virginia Book Group: "The Girls Who Stepped Out Line: Stories of the Women Who Changed the Course of World War II." Author Army Major General Mari Eder (Ret.) will be joining the Library of Virginia's online group. Relying on primary sources, Eder recounts the untold tales of the heroic roles of women from the front line to the home front, as spies, propaganists, and refugee sponsors. June 14, 6 p.m., via Zoom.
The Illumination Series Featuring: Addie Tsai. The Poe Museum celebrates Pride Month with Addie Tsai, professor at William & Mary and author of "Unwieldy Creatures," a queer Asian nonbinary Frankenstein retelling, with book reading and  signing, refreshments, and museum explorations. June 14, 6 to 8 p.m., at the Poe Museum, Richmond.
Sunset Yoga in the Park. Several Wednesdays throughout the summer, including June 14, 6 p.m., at Meadow Farm Museum at Crump Park, Glen Allen.
Artist Talk: "Whitfield Lovell: Passages." Learn about the "Passages" exhibition and consider the history and cultural memory of the African American experience and the journey between bondage, freedom, and socioeconomic independence. June 14, 6:30 p.m., at the Virginia Museum of Fine Arts, Richmond.
Material Girls Comedy Show. Come ready for laughs and donate to the Health Brigade at this all-femme comedy show. June 14, 7 p.m., at Hardywood on Ownby, Richmond.
Thursday, June 15
"Crow Mary" with Kathleen Grissom. The NYT-bestselling author speaks with Sadeqa Johnson about her latest book, the story of an indigenous woman torn between two worlds in 19th-century America. June 15, 6 to 7:30 p.m., at Richmond Library Main Branch, Richmond.
Dinner on the Infield. Dine on the Squirrels baseball infield, play games, sip on drinks from the open bar, and dance to live music. Benefits Flying Squirrels Charities' community efforts and scholarship programs. June 15, 6 to 10 p.m., at The Diamond, Richmond.
Curator's Talk: "Benjamin Wigfall and Communications Village." The Richmond-born artist's career centered on the relationship between art and community. June 15, 6:30 to 7:30 p.m., at the Virginia Museum of Fine Arts, Richmond.
Announcing …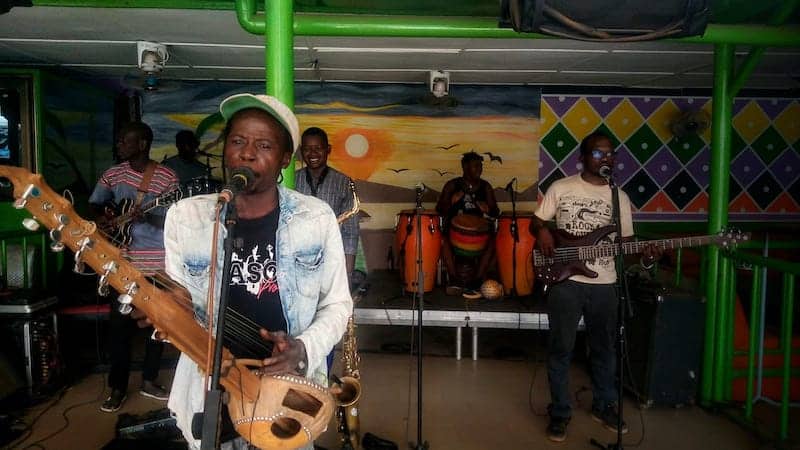 Richmond Folk Festival Announces First Group of Artists. This favorite Richmond festival is scheduled for Oct. 13 to 15, celebrating its 19th anniversary. Artists already lined up are:
Baba Commandant & the Mandingo Band (Mandinka) – Ouagadougou, Burkina Faso
Bio Ritmo (salsa) – Richmond, Virginia
Chuck Mead (rockabilly and honky-tonk) – Nashville, Tennessee
Genticorum (Québécois) – Montreal, Québec
Hālau 'O Lilinoe (traditional Hawai'ian hula) – Carson, California
Kala Ramnath (Hindustani violin) – San Francisco, California
Melody Angel (Chicago blues) – Chicago, Illinois
Michael Cleveland & Flamekeeper (bluegrass) – Charlestown, Indiana
Athena LaTocha: The Past Never Sleeps. In this installation of monumental works on paper, the Alaska-born artist invites viewers to meditate on the landscape as a geographic space, a repository of history, and a personified living entity. Her works often incorporate materials and elements taken from sites referenced in their titles. FREE. At the Virginia Museum of Fine Arts, Richmond.
---
Anticipation … ! Make plans with this list of lots of local events to come and ongoing exhibitions and theatrical performances.
Follow What's Booming on Boomer, updated every Thursday, and sign up at the bottom of our website for our twice-weekly newsletter.