More What's Booming RVA: March 23 to 30
| March 23rd, 2023
Plus news announcements and a link to more calendar goodies
---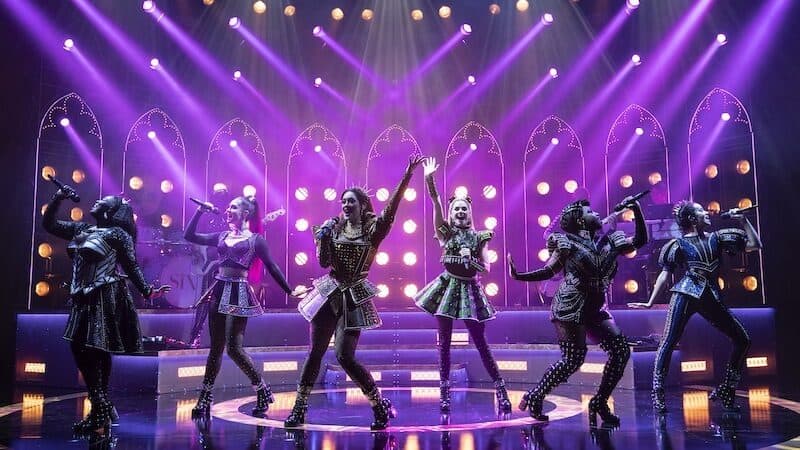 More of What's Booming in Richmond, Virginia, beginning March 23: a book festival, arts, dance, music, the annual RVA Irish Festival, craft beverages, and announcements – the new Broadway in Richmond season and a restaurant closing.
---
A week of RVA events, or go to our updated events page for Down the Road events and ongoing exhibitions and performances.
March 23 to 30
What's happening in and around the Richmond region
Thursday, March 23
One Bourbon, One Scotch, One Beer: Book Launch Party for Dean King. For the launch of "Guardians of the Valley: John Muir and the Friendship that Saved Yosemite," with Dean King, poet Ron Smith and author James A. McLaughlin. March 23, 5 to 9 p.m., program at 6:30 p.m., at Candela Gallery, Richmond.
Art Night: New Exhibits and Local Artists. New exhibits include Mending Walls and The Eyes of Youth. Mingle with local artists and learn the story behind their exhibits, paired with a wine and beer cash bar. FREE. March 23, 6 to 8 p.m., at the Cultural Arts Center, Glen Allen.
"Les Misérables." The classic tale of broken dreams, unrequited love, and redemption, and a timeless testament to the survival of the human spirit – the wildly popular musical, "Les Misérables," stirs the soul. Through March 26, 2023, at Altria Theatre, Richmond.
The 29th Annual Virginia Festival of the Book. Presentations and discussions for all ages and interests, in person and streaming. Participating Richmond writers include Meg Medina, Tracey Livesay, and Sadeqa Johnson. Most events FREE, but some require tickets. March 23-26, Charlottesville.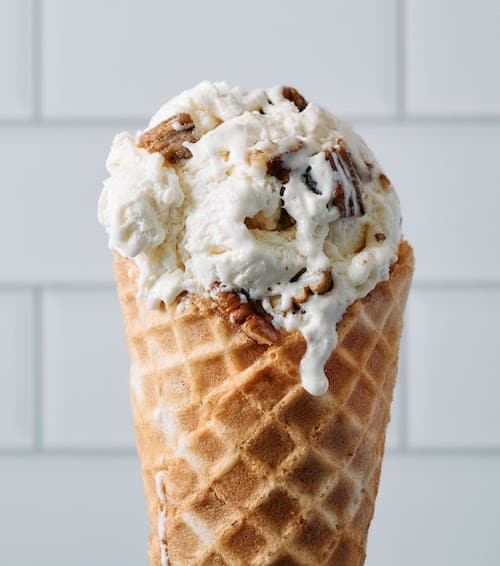 Friday, March 24
Wine Release at COTU. The Ashland brewery is introducing Malbec wine to its lineup. Release on March 24, 4 p.m., at Center of the Universe Brewing, Ashland.
Free Scoop of Blue Cow Ice Cream. Holy cow, this delicious Roanoke-based ice cream business opens its second Richmond location and celebrates by offering a free scoop community night. March 24, 6 to 10 p.m., at Blue Cow, Short Pump.
Exploring Dissonance and Harmony. Artspace presents three solo exhibitions that examine contrasting themes of beauty and disruption. Exhibition from March 24 to April 22. Opening reception on March 24, 6 to 9 p.m., and artist talks on March 25, 2 p.m., at Artspace Gallery, Richmond.
The Governor's School for the Arts 9th Annual Wearable Arts Show. Presenting "The Art of Storytelling" featuring new works of arts by students, inspired by pieces at the Chrysler Museum. March 24, 6 to 9 p.m., at the Chrysler Museum of Art, Norfolk.
Classic Meets Cool. Barron Ryan presents his unique style of piano performance. March 24, 7:30 p.m., at Perkinson Center, Chester.
There's Always Time for a Cocktail. RuPaul's Drag Race star Mrs. Kasha Davis brings her theatrical training and fabulous performance skills to stage with motivating stories of her life. March 24 and 25, 8 p.m., at Richmond Triangle Players, Richmond.
Saturday, March 25
Medal of Honor Day Celebration. Besides a presentation on the history of the medal, guests can peruse a display of medals, take a tour of the Breakthrough Battlefield, and more. March 25, 9 a.m. to 5 p.m., at Pamplin Historical Park, Petersburg.
Dog Jog, 5k and Block Party. See What's Booming's Top 5.
Black Heath Meadery Celebrate Eight. Raise a toast to eight years with vintage meads, guest taps, and Bánh Mì sandwiches. March 25, 1 to 9 p.m., at Black Heath Meadery, Richmond.
Bienvenue. Elevé Ballet Company, Virginia's newest ballet company, premiers with excerpts from Swan Lake, Paquita, Pas de Quatre, celebrating the beauty and timelessness of classical ballet. March 25, 6 p.m., at Jimmy Dean Theater at Perkinson Center for the Arts, Chester.
The Irish Festival. See What's Booming's Top 5. 
Mid-Atlantic Regional Daffodil Show. Hundreds of dazzling daffodils and their expert growers. March 25 to 26 at Lewis Ginter Botanical Garden, Richmond.
Sunday, March 26
Beethoven's First. Chia-Husan Lin conducts Beethoven's First Symphony, Haydn's last Symphony, and works by two masters of our time – Vivian Fung and James Lee III. March 26, 2 p.m. pre-concert talk and 3 p.m. performance, at Randolph-Macon College, Ashland. And March 25, 7:30, at St. Christopher's School, Richmond.
Behind the Shell: W.M.R & Seven Pines Plant. As part of the war effort in 1918, the Women's Munition Reserve (WMR) recruited, trained, and staffed a powder bag loading plant with jobs designed for women. Learn about the creation of the plant, the workforce, and its important role to World War I. March 26, 2 to 3:30 p.m., at Belmont Recreation Center, Henrico.
Monday, March 27
Women Take the Stage: Featuring Sarah Schaefer. The comedian, writer, author, and Maggie Walker Governor's School alum speaks, joining a lineup of panelists. Proceeds benefit RPAA's BrightLights Education Initiatives. March 27, 4 p.m., at Carpenter Theatre at Dominion Energy Center, Richmond.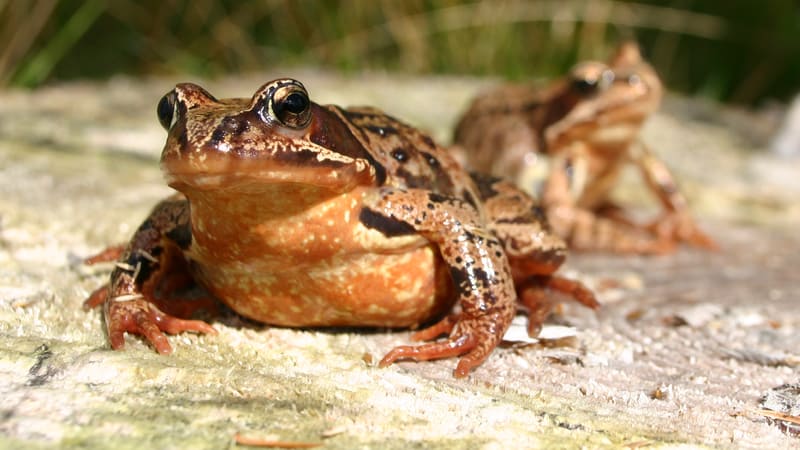 Tuesday, March 28
LMR Spring Board Connector. Community leaders and nonprofits come together in a networking event to explore board service opportunities and potential board members. March 28, 5:30 to 7:30 p.m., at Collaboratory of Virginia at U-Turn, Richmond.
JRW Writing Show: Is the Juice Worth the Squeeze? What services should writers pay for? And how much? See what the experts advise. Register by midnight on March 27. March 28, 6 to 8 p.m., at the Visual Arts Center, Richmond.
On the Air Radio Players Present Sabotage by Sound Effects. Suspense and comedy for this all-ages show, like watching an old radio show. March 28 and 29, 7:30 to 8:30 both nights, at Cultural Arts Center, Glen Allen.
Citizen Science: FrogWatch Workshop. Learn to identify frog and toad sounds and join FrogWatch USA to monitor local species and help scientists battle population decline. March 28 and 30, 6:30 to 8:30 p.m., at Maymont, Richmond.
Genealogical Virtual Event. The Seedbed of America: Eastern Shore History and Records. Learn the history of the area and its many record types. Hosted by the Genealogical Institute of Virginia. March 28, 7 p.m., online.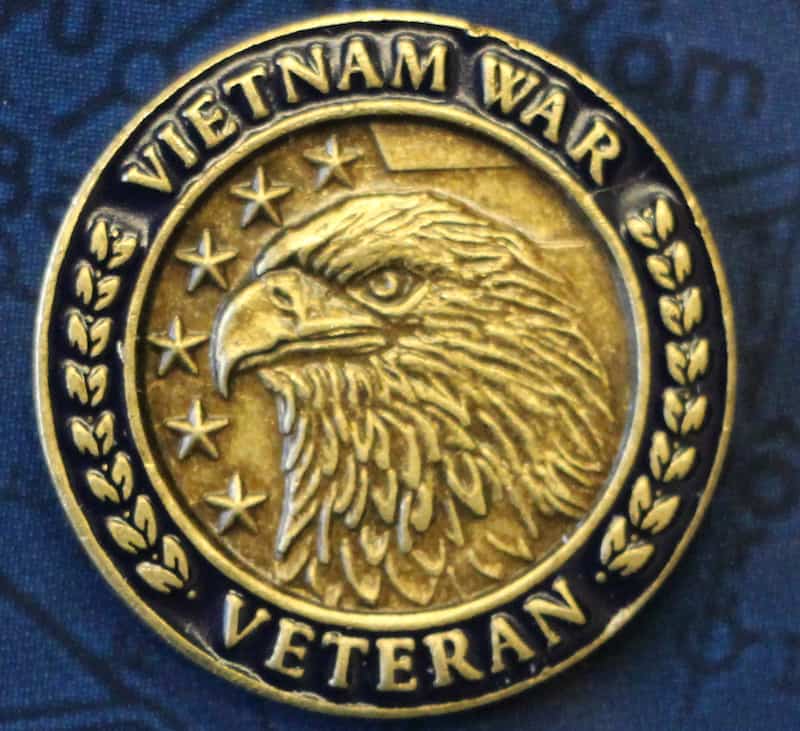 Wednesday, March 29
Silver Screen Movies: "Sully." Tickets and concessions are just one dollar. March 29, 10 a.m. to noon, at Henrico Theatre, Henrico.
Happy Hour Poetry. Get a dose of hot verse, with community showcase poets and open mic. March 29, 6 to 8 p.m., at Firehouse Theatre, Richmond.
National Vietnam War Veterans Day. A book talk and signing event with Barbara Powers Wyatt, author and editor of "We Came Home: The Firsthand Stories of Vietnam POWS," followed by a special tour of the Memorial's newest exhibit, "Fifty Years Beyond: The Vietnam Veteran Experience." FREE. Pre-registration required. March 29, 6-8 p.m., at the Virginia War Memorial.
A Woman's Place is in the House … of Delegates. See What's Booming's Top 5.
Burt Bacharach Tribute Show. See What's Booming's Top 5. 
Croce Plays Croce. See What's Booming's Top 5.
Thursday, March 30
LMR Nonprofit Board Governance Workshop Series: Seeding and Growing Your Board, with Claire Gastañaga. LMR helps community leaders be effective and impactful nonprofit board members. Of four workshop sessions, the second is on March 30, 9 to 11 a.m., at The Collaboratory of Virginia at U-Turn, Richmond.
Dean King Book and Beer Launch. Presenting "Guardians of the Valley: John Muir and the Friendship that Saved Yosemite" and Three Notch'd Guardians of the Valley West Coast IPA, with appropriate hops and water. March 30, 5 p.m., at Three Notch'd Brewery, Richmond.
Slavery, the Founders, and the Constitution. Dr. James Oakes of the City University of New York looks at the Constitution as a pro-slavery or antislavery document. March 30, 6:30 to 8 p.m., at the American Civil War Museum, Richmond.
Submit your event for What's Booming!
Moving Announcements & News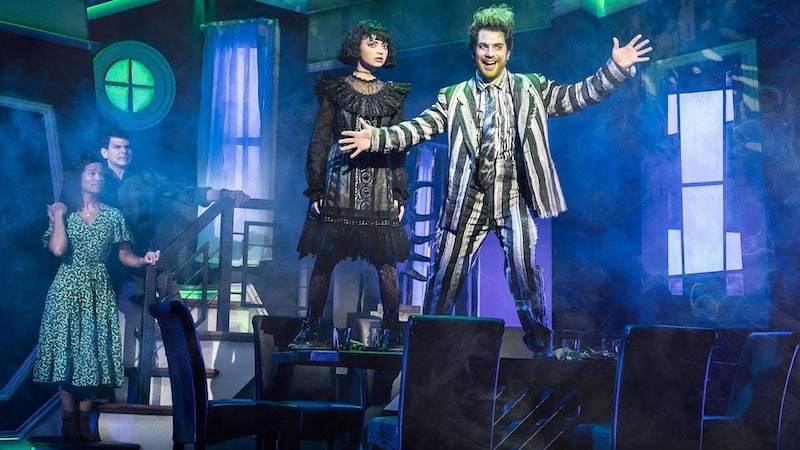 Max's on Broad Is Closing. After nearly 10 years, the Belgian-inspired Richmond restaurant is closing as the restaurant owners create a new concept to complement the Arts District and Historic Jackson Ward. The restaurant is open for regular hours, with the last day of service on April 1. Reservations recommended.
Book People Has Moved! After 37 years on Granite Avenue, Book People RVA has moved to a new, larger location at Gleneagles Shopping Center, still selling new and used books. The new location will reopen on April 1, with an all-day celebration at Book People, Richmond.
Mark Your Calendar
Swine & Brine. Ardent's annual tradition returns with pork dishes, oysters, sides, and desserts, plus beer, cider, and sparkling wine. April 15, noon to 8 p.m., at Ardent Craft Ales, Richmond.
Broadway in Richmond Announces 2023 to 2024 Season. 
Disney's Frozen: Oct. 11 – 22, 2023
Six: Nov. 7 – 12, 2023
Annie: Jan. 16 – 21, 2024
To Kill a Mockingbird: Feb. 27 – March 3, 2024
Tina – The Tina Turner Musical: April 2 – 7, 2024
Beetlejuice: June 4 – 9, 2024
Available as an add-on for subscription packages: Dr. Seuss' How The Grinch Stole Christmas! The Musical: Dec. 12 – 17, 2023
At Altria Theater, Richmond.
Last Chance
War in Pieces. Four one-act plays written by Virginia veterans come to the stage with the support of The Mighty Pen Project, Virginia Repertory Theatre, The Carpenter Foundation, and The Virginia War Memorial. Through March 26 at VMI Alumni Hall at the Virginia War Memorial, Richmond.
Richmond Ballet Presents Studio Three: New Work Festival. Four choreographers, all new to working with Richmond Ballet, have 25 hours each to create a sketch of a work to be presented at the New Works Festival. A fan-favorite Studio performance, the New Works Festival has introduced some of the Ballet's most beloved choreographers. Through March 26 at Richmond Ballet Studio Theatre, Richmond.
Follow What's Booming on Boomer, updated every Thursday, and sign up at the bottom of our website for our twice-weekly newsletter – articles on Tuesdays and events on Thursdays.