More What's Booming RVA: March 30 to April 6
| March 30th, 2023
Plus announcements and a link to more calendar fun
---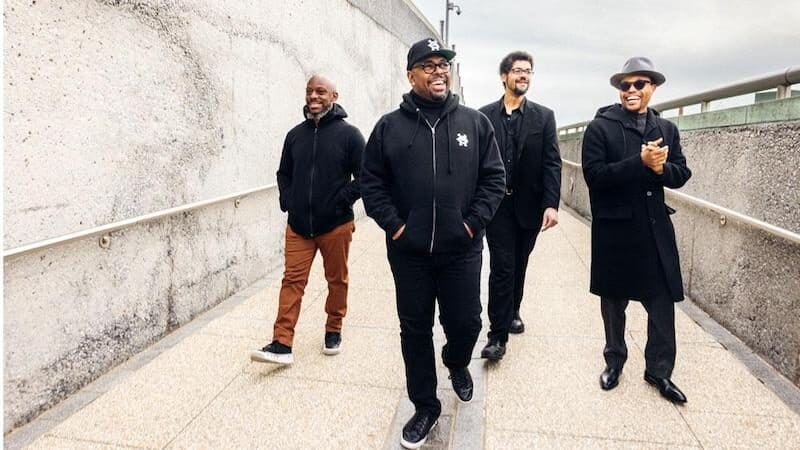 More of What's Booming in Richmond, Virginia, beginning March 30, with several events marking the anniversary of the final days of the Civil War and the beginning of official emancipation.
---
A week of RVA events, or go to our updated events page for Down the Road events and ongoing exhibitions and performances.
March 30 to April 6
What's happening in and around the Richmond region
Thursday, March 30
Dean King Book and Beer Launch. Presenting "Guardians of the Valley: John Muir and the Friendship that Saved Yosemite" and Three Notch'd Guardians of the Valley West Coast IPA, with appropriate hops and water. March 30, 5 p.m., at Three Notch'd Brewery, Richmond.
Slavery, the Founders, and the Constitution. Dr. James Oakes of the City University of New York looks at the Constitution as a pro-slavery or antislavery document. March 30, 6:30 to 8 p.m., at the American Civil War Museum, Richmond.
Friday, March 31
Alliance for the Chesapeake Bay Richmond Clean-Up. Join the Manchester trash pick-up to protect the Bay. Gloves, trash bags, trash pickers, and snacks provided. March 31, 2 to 4 p.m., at 612 Hull St., Richmond.
Christian McBride's New Jawn. The acclaimed bassist and a top-flight quartet blends virtuosity and instinctiveness. March 31, 7:30 p.m., at Camp Concert Hall, University of Richmond.
Saturday, April 1

Happy April Fools Day!
CWED – Figures of Freedom Downtown Walking Tour. The Valentine and Civil War Museum team up for a FREE walking tour in honor of Civil War & Emancipation Day. Includes a scavenger hunt for kids. Advance registration required. April 1, 10 a.m., meeting at The Valentine First Freedom Center, Richmond.
Civil War & Emancipation Day. A day of music, dance, storytelling and poetry, using arts to explore the Civil War, slavery, and emancipation. April 1, 10 a.m. to 5 p.m. at the American Civil War Museum at Tredegar, Richmond.
Kick-Off Celebration of the 50th Anniversary of Secretariat's Triple Crown. See What's Booming: Horsing Around.
Poe's Enchanted Garden. Celebrate National Poetry Month with poetry writing, gardening workshop, storytime, and more. April 1, noon to 2 p.m., at the Poe Museum, Richmond.
Mischief and Music Fest. See What's Booming: Horsing Around.
Richmond Kickers Opening Night. See What's Booming: Horsing Around. 
"Keep on the Sunny Side." The lives and music of A.P., Maybelle, and Sara Carter. April 1 through May 6 at Swift Creek Mill Theatre, South Chesterfield.
The Auld Country at the Shady Grove Coffeehouse. Bluegrass fusion, for a unique musical experience. April 1, 8 p.m., at the Unitarian Universalist Community Church, Glen Allen.
April Fools' Day Virginia Comedy Showcase. Pearl St Comedy presents multiple comedians, including Micah Bam Bamm White, presenting "themes that may offend, invoke thought, or entertain (not necessarily in that order)." April 1, 8:30 p.m. at the Perkinson Center, Chester.
Mahler Resurrection Symphony. The Richmond Symphony, Chorus, and soloists join to present Mahler's Symphony Number Two. April 1 and 2 at Dominion Energy Center, Richmond.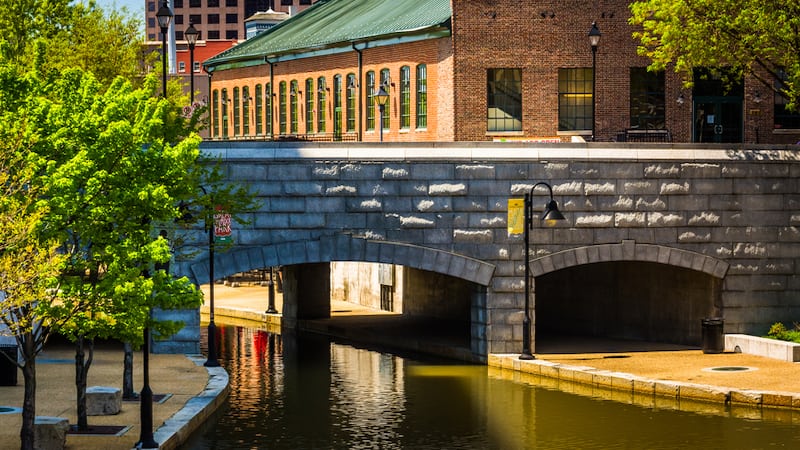 Riverfront Canal Cruises Season Opens. Narrated historic tours begin for the season on April 1. Tours depart on the hour from the Canal's Turning Basin at 139 Virginia St., Richmond.
Apple Blossom Fest. Savor spring on the farm with food and beverages, including fresh ciders and beer, plus local business pop-ups on Saturday. April 1 and 2 at Courthouse Creek Cider, Goochland.
Breakthrough Battle Anniversary Weekend. Commemorating the battle that ended the Petersburg Campaign and forced the Confederate withdrawal from Richmond on April 2, 1865. Take a walking tour, drill with troops, experience a reenactment, and more. April 1 to 2, 9 a.m. to 5 p.m. each day, at Pamplin Historical Park, Petersburg.
Sunday, April 2
Plant Swap. Take houseplants and houseplant cuttings to share with fellow plant lovers. FREE. April 2, 1 to 4 p.m., at Lewis Ginter Botanical Garden, Richmond.
Global Sounds. Traditional music and dance from around the world, featuring Japanese, Indonesian, West African, Indian, and Brazilian. The outdoor production offers time post-show to interact with instruments. April 2, 3 p.m., on Westhampton Green, University of Richmond.
The Fall of Richmond, from Classical Revolution RVA. See What's Booming: Horsing Around.
Rabbit Foot Puppetry's THE CLOWN CAR ROLLS ON. The circus-revue-clown-horror-puppet-show event of the year: cycle through existentialism, love, and America's newest cryptic cryptid. Ages 13 and above. April 2, 8 p.m., at Firehouse Theatre, Richmond.
Monday, April 3
Special Spring Break Hours at Maymont Mansion and The Robins Nature Center. Learn about the people who lived and worked at the Gilded Age mansion, and visit the 30,000 gallons of aquaria showcasing animals of the James River and Chesapeake Bay. April 3 to 7, 10 a.m. to 5 p.m. each day, at Maymont, Richmond.
Tuesday, April 4
Book Launch for "The House Is on Fire." Richmond writer Rachel Beanland celebrates her book release at the site of the its subject, the Richmond Theater Fire. Event includes book signing and tours. FREE. Pre-registration recommended. April 4, 5:30 to 7:30 p.m., at Monumental Church, Richmond.
Genealogy Virtual Event. Exploring the history, geography, and research opportunities in Sachsen-Anhalt, Germany. Hosted by the Genealogical Institute of Virginia. April 4, 7 p.m., online.
Bored Teachers Comedy Tour. See What's Booming: Horsing Around.
Wednesday, April 5
The Reverend Peyton's Big Damn Band. The three-time BMA nominees have been called "the greatest front-porch blues band in the world," with a rootsy, country blues style, led by one of today's best finger pickers. April 5, 8 p.m., at The Tin Pan, Richmond.
Thursday, April 6
"The Burning Land: When the Family Goes to War, and the War Comes Home." Author David O. Stewart discusses his book, a Civil War novel inspired by an ancestor's long and tragic service in the Twentieth Maine Infantry. Tickets required for in-person admission, or tune in live on YouTube or Facebook. April 6, noon, at the Virginia Museum of History and Culture, Richmond.
News & Notes for Your Calendar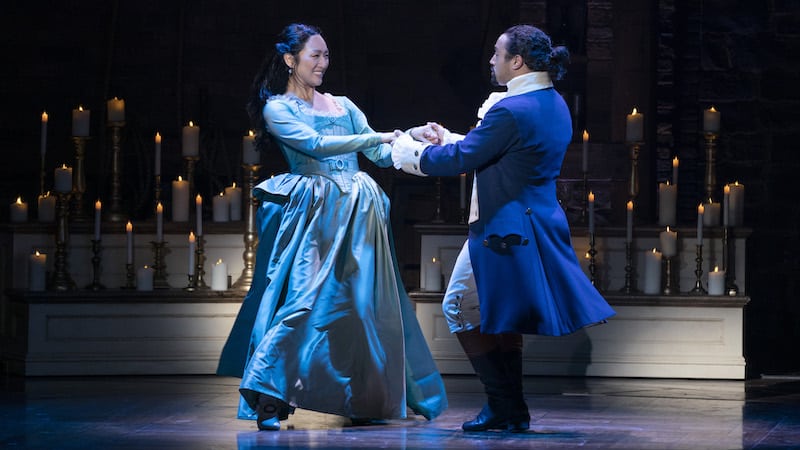 Announcing "Hamilton" Digital Lottery. Enter the digital lottery for "Hamilton" tickets, with 40 $10 tickets available for each performance. Lottery extends March 31 at 10 a.m. till April 6 for tickets to April 11 to 16. A second lottery extends April 14 at 10 a.m. through April 20 for the April 18 to 23 performances. For details and to enter, use the official Hamilton app.
Deaf History Month Panel Exhibition: Lantz Mills Deaf Village. Between 1740 and 1970, Lantz Mills, in Shenandoah County, Virginia, was home to many families with a mix of hearing and deaf parents and at least one or more deaf siblings, known as a shared signing community. The exhibition will be available April 1 to 30. On April 22, the library presents a lecture by deaf historian and advocate Kathleen Brockway, who is also a Lantz Mills deaf village descendant. At the Library of Virginia, Richmond.
Chesterfield's Inaugural Earth Day Festival. Entertainment, food trucks, demonstrations, and outdoor activities. April 15, 10 a.m. to 2 p.m., at the Chesterfield County Fairgrounds, Chesterfield.
New Season's Pass to Unhappy Hour. The Poe Museum is offering a ticket for admission to all 2023 Unhappy Hour events, including one drink ticket for each. April 27 to Oct. 26 at The Poe Museum, Richmond.
VisArts Announces Inaugural Richmond Poetry Fest. Celebrating poetry and the local writing community with readings, workshops, vendors, and activities for creatives of all ages. FREE. April 14 to 15 at VisArts, Richmond.
Share Your Vietnam War Story. The Virginia Museum of History & Culture is calling on Virginians with personal connections to the Vietnam War to share their stories for a new exhibition, "Virginia and the Vietnam War," from veterans to pro- and anti-war activists, refugees, and others. Register online.