What's Booming RVA: Horsing Around
| March 30th, 2023
Boomer's top 5 picks for the week ahead
---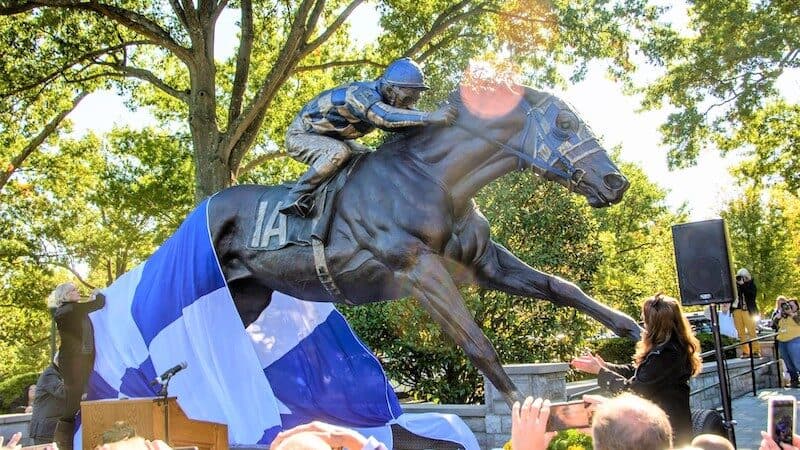 No April fooling, there are plenty of amazing events to fill your calendar in Richmond, this week. Our top five feature mischief and music, soccer, Secretariat, a moving history-based symphony, and teacher humor. In this week's "What's Booming RVA: Horsing Around."
---
National Take a Walk in the Park Day
Not a top five event, per se, just a reminder to take advantage of Richmond's beautiful parks and hikes: from the James River Park System to nearby state parks like Pocahontas and Powhatan, to smaller local parks. It's a beautiful day to get out!
Mischief and Music Fest
April 1, 1 to 5 p.m., at Mainline Brewery, Richmond
Local bands (including The Taters, Indira & Guppy Jo, and the Sweet Potatoes, with Sen. Tim Kaine playing solo harmonica! Plus activities, including a Rock Paper Scissors contest, food, and beverages at this family- and dog-friendly event to support Commonwealth Autism.
Facebook.com/CommonwealthAutism 
Richmond Kickers Opening Night
April 1, 6 p.m., at City Stadium, Richmond
The Richmond soccer team takes on Charlotte Independence for the kick-off game of their 31st season.
50th Anniversary of Secretariat's Triple Crown
April 1 in Downtown Ashland
As the birthplace of the record-breaking stallion, Ashland is hosting the multi-state anniversary celebration, including the unveiling of the 3,500-pound, 21-foot-long bronze sculpture.
11 a.m.: Showing of the Disney film, "Secretariat," at the Ashland Theatre.
2 p.m.: Monument unveiling and ceremony at Ashland Town Hall Pavilion.
2:30 to 5 p.m.: Meet and greet with a Secretariat lookalike, displays, kids' activities and craft, sculptor presentation, tours of the Ashland Museum and its Meadow Stable Display and more.
The Fall of Richmond Symphony
April 2, 7 p.m., at Gallery 5, Richmond
Classical Revolution RVA presents a chamber symphony that evokes the turmoil and exultation of Richmond on April 2 to 4, 1865, as Confederate forces burned and abandoned the city – accompanied by historic images of Richmond. FREE.
Bored Teachers Comedy Tour
April 4, 7 p.m., at Dominion Energy Center, Richmond
Hilarious and so on point. C'mon, teachers, you know you need – and deserve – to laugh!
Check websites for more details, including prices, Covid policies, and registration requirements.
---
More of horsing around in Richmond
Food and more fun to fill your plate
Boomer's featured restaurant of the week:
Check out the new Revel Market and Bar
And lots more events to throw on your calendar:
More of March 30 to April 6, plus announcements + Down-the-Road events