More What's Booming RVA: May 4 to 11
| May 4th, 2023
Plus announcements and a link to future fun
---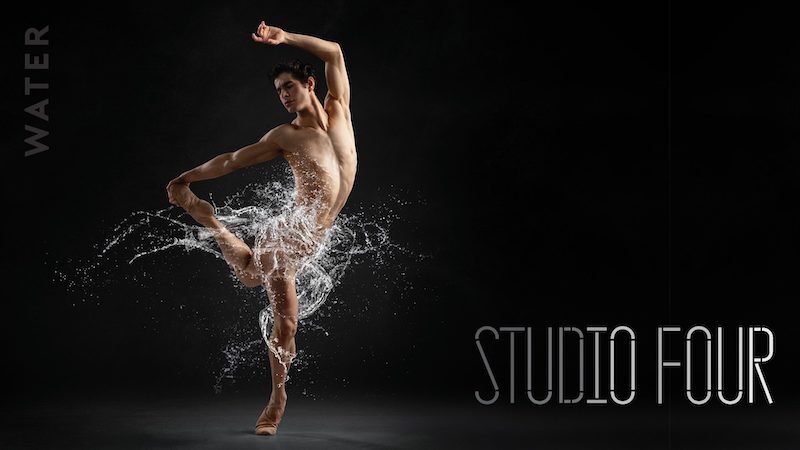 More of What's Booming in Richmond, Virginia, beginning May 4: Springtime festivals, youth musical performances and other melodic shows, author events, a run for a cause, exciting event news, and more.
---
Check out the week ahead for RVA events, or go to our updated events page for Down the Road happenings and ongoing exhibitions and performances.
May 4 to 11
What's happening in and around the Richmond region
Thursday, May 4
Opening Reception for "Pollinate." Page Bond Gallery presents a group exhibition celebrating new beginnings, featuring a dozen artists. May 4, 5 to 7 p.m., at 3North, Richmond.
The 1862 Peninsula Campaign. Pamplin Historical Park & The National Museum of the Civil War Soldier welcomes author and historian Mr. J. Michael Moore with local Virginia Peninsula stories and Civil War military strategy. May 4, 7 p.m., at Pamplin Historical Park, Petersburg.
"The Wizard of Oz." Broken Leg Theater presents the beloved tale of Dorothy and Toto, flying monkeys, a friendly and not-so-friendly witch, and a mysterious wizard. May 4 to 7 at Perkinson Center, Chester.
Empty the Shelters Adoption Special. Adoption fees for adult pets (6 months and older) are only $50. Through May 15 at Richmond SPCA, Richmond.
Friday, May 5
Springtime Bingo. Ages 18+. May 5, 10 a.m. to noon, at Deep Run Recreation Center, Henrico.
Cinco de Mayo Cerveza and Taco Fiesta. Mexican Dark Lager cervezas from Final Gravity and tacos from Salsas Don Sebastian. May 5, 3 to 8 p.m., at Final Gravity, Richmond.
First Fridays PLUS One-Year Anniversary of Reopening. Free museum admission, food trucks, family-friendly activities, live entertainment, and drink specials. FREE. May 5, 5 to 8 p.m., at the Virginia Museum of History and Culture, Richmond.
First Friday Block Party at Gallery5 with the Richmond Moon Market. Block party with art, live music, local makers, food trucks, performing arts, and more. May 5, 5 p.m., at Gallery5, Richmond.
Friday Cheers 2023. Richmond's longest-running concert series kicks off this year's concerts with Dazy (6:15 p.m.), Water from Your Eyes (7 p.m.), and Snail Mail (8 p.m.). May 5 at Brown's Island, Richmond.
Read Broadly: 2nd Annual Ashland Book Festival. See "What's Booming RVA."
The Bizarre Bazaar 31st Spring Market. More than 250 juried exhibitors from all over the country bring unique offerings, from gourmet food, jewelry, designer clothing, fine arts, home and garden accessories, and more. May 5 to 7 at Richmond Raceway Complex, Richmond.
Richmond Coin and Currency Show. Dealers with US, foreign, and ancient coins and currency, tokens, medals and more buying, selling, and trading. Raffle prizes, Grandparents Day on Saturday with games and prizes for kids. May 5 to 7, at ACCA Temple Ballroom, Richmond.
Antiques at the Tavern. A traditional antiques show and sale to benefit historic Hanover Tavern, with furniture, ceramics, jewelry, art, and more. May 5 to 7 at Hanover Tavern, Hanover.
Saturday, May 6
DogFest with Derby Day. Food, drinks, games, live music, and dog-related vendors – plus Kentucky Derby-themed costume contest for pets and their people. May 6, noon to 6 p.m., on Tommie's Patio at River City Roll, Richmond.
West Creek 5k to Support ALS TDI. Run, walk, or roll (no bicycles but ADA tricycles, wheelchairs, and jog strollers) through the West Creek area, with two rewards: beer – or lemonade – plus the warm feeling of supporting the ALS Therapy Development Institute. May 6, 9 a.m., at Hardywood West Creek, Goochland (or virtually).
Farm Field Day. The agricultural practices, trades, and crafts of days past. Local craftsmen and businesses will demonstrate their trades and sell their wares. Plus crafts, a fun zone, contests, folk music, and food truck. May 6, 11 a.m. to 4 p.m., at Crump Park and Meadow Farm, Glen Allen.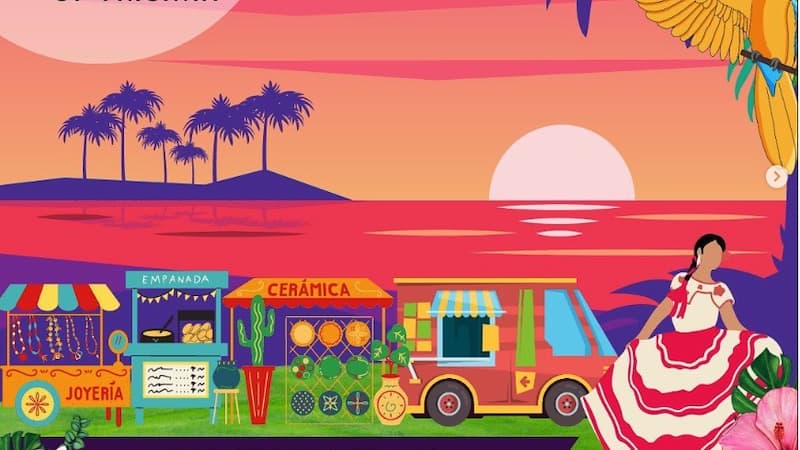 ¿Que Pasa? Festival. See "What's Booming RVA." 
RPAA's Annual Parking Lot Party. Bands, brews, and bites, plus three performing arts workshops for youth ages 3-18. FREE but donations welcome to support RPAA's BrightLights Education Initiatives for accessible arts education for Richmond-region youth. May 6, 2 to 6 p.m., behind Dominion Energy Center.
"Star Wars: The Return of the Jedi" Concert & Cantina Party. See "What's Booming RVA." 
Arts in the Park. See "What's Booming RVA."
Sunday, May 7
FETCH Fest Pet Wellness Festival. Bringing awareness to pet cancer and aimed at promoting the overall health and well-being of pets. Live music, food, and beverages, plus interactive stations and contests. May 7, 11 a.m. to 2 p.m., at Main Line Brewery, Richmond.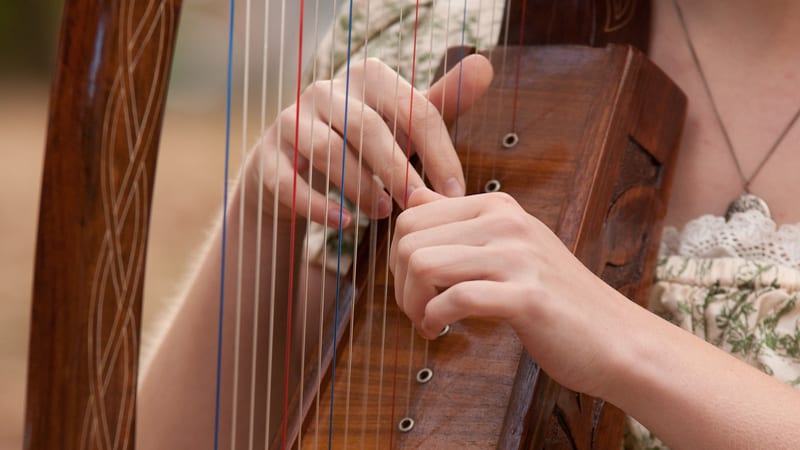 Spring Serenade. From the GreenSpring American Youth Harp Ensemble and Virginia Choristers. FREE, donations accepted. May 7, 4 to 5 p.m., at St. John's United Church of Christ, Richmond.
Electric Virtuosity. Richmond Symphony Youth Orchestra presents a variety of works. May 7, 7 p.m., at Dominion Energy Center, Richmond.
Tuesday, May 9
Movie Mythbusting: "Hidden Figures." What's true, what's not? Plus connections to VMHC collections. FREE, registration required. Sponsored by Virginia Museum of History & Culture, Richmond, May 9, 7 p.m., presented on Zoom.
"The Poetic Justice." Judge John Charles Thomas, the youngest and the first Black justice of the Supreme Court of Virginia, talks of his childhood in Norfolk, the University of Virginia, and the Virginia Supreme Court. Book signing follows. Co-presented by VMHC and the John Marshall Center for Constitutional History & Civics. May 9, 6 p.m., at Virginia Museum of History & Culture, Richmond.
Genealogical Virtual Event. The Women Who Contributed to Our DNA. Hosted by the Genealogical Institute of Virginia. Tracing our female ancestry can be challenging, but mitochondrial DNA, S-DNA, and autosomal DNA can help. May 9, 7 p.m., online.
"LAKE EFFECT." A new play of two estranged siblings, their father's ashes, a family lake cabin, and a loaded pistol. May 9, 7:30 p.m., at Firehouse Theatre, Richmond.
"Ershter Vals" from Richmond Ballet. See "What's Booming RVA."
Wednesday, May 10
Grazing Crazy Presents: Mother's Day Charcuterie Bouquet Workshop. Learn how to create a beautiful and edible charcuterie bouquet. May 10, 6 to 8 p.m., at Virginia Cliffe Inn, Glen Allen.
Suspense and Intrigue with Joshilyn Jackson and Lydia Netzer. The author talks about her newest thriller, joined by author Lydia Netzer. May 10, 6 p.m., at Fountain Bookstore, Richmond.
Thursday, May 11
Turning Fact into Fiction. How Rachel Beanland used archival material about the Richmond Theater Fire to write the novel "The House Is on Fire," which follows four characters—white and Black, free and enslaved—who experience the event from very different perspectives. In person and on YouTube and Facebook. Book signing after. May 11, noon, at Virginia Museum of History & Culture, Richmond.
Carole Weinstein Author Series. Kathryn Miles, "Trailed: One Woman's Quest to Solve the Shenandoah Murders." FREE. Thursday, May 11, 6 to 7:30 p.m.
"The James River in Richmond." Book signing by author John Bryan, who has refreshed and released his book on Richmond's river, subtitled "Your NEW Guide to Enjoying America's Best Urban Waterway." May 11, 7 to 9 p.m., at Book People's new location at 10464 Ridgefield Parkway, Henrico.
Nefresh Mountain. An eclectic mix of bluegrass, Celtic, and Appalachian music, with Jewish spirituality and soul, singing in English and Hebrew. May 11, 7:30 p.m., at the Weinstein JCC, Richmond.
Stargazing at Virginia House. Join the Virginia Museum of History & Culture, the Richmond Astronomical Society, and Reservoir Distilling in gazing upward and exploring the grounds and house at twilight. May 11, 7:30 p.m., at Virginia House, Richmond.
The Quebe Sisters. The trio is stretching the boundaries of old-time country and western swing music for a neo-traditionalist western swing sound. May 11, 8 p.m., at The Tin Pan, Richmond.
Event news you need to know
Exhibition extended through May 11: Forging Freedom, Justice and Equality. Important Black history themes across Virginia: commerce, military, education, sports, entertainment, and more. Black History Museum and Cultural Center of Virginia, Richmond.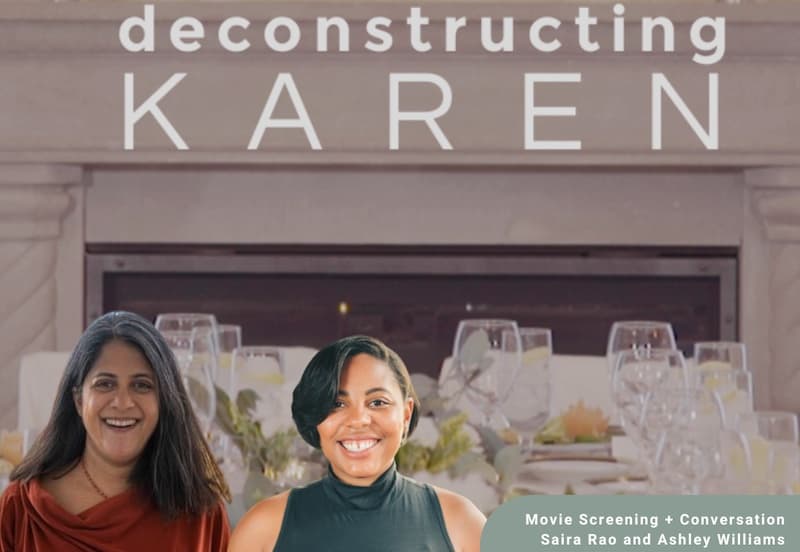 "Deconstructing Karen." Screening and discussion of a film examining the effects of white women's part in upholding white supremacy, providing an opportunity to reflect on personal behaviors and biases and see how to work towards dismantling systems of racism and oppression. May 25, 5 to 8:30 p.m., at the Byrd Theatre, Richmond.
Legends on Grace: Steve Bassett. The legendary Richmond musician blends American roots music, blues, R&B, gospel, and rock 'n' roll. Bassett co-authored "Sweet Virginia Breeze" with Robbin Thompson. As part of the Legends on Grace series, he performs and chats with another RVA icon, host Tim Timberlake. May 27, 8 p.m., at Dominion Energy Center, Richmond.
10th Anniversary Friends of VCU Libraries Rising Scholars Book and Author Luncheon. Featuring David Baldacci and VCU President Michael Rao. June 1, noon to 1:30 p.m., at James Branch Cabell Library, Richmond.
Grey Garrett to play Carole King. The popular local actress Grey Garrett will lead Virginia Repertory Theatre's performance of "Beautiful: The Carole King Musical." June 23 to Aug. 6, November Theatre, Richmond.
Richmond Shakespeare Festival. Richmond Shakespeare and Agecroft Hall & Gardens announce the 24th annual festival with "The School for Lies" (June 1 to 25) and Shakespeare's "The Comedy of Errors" (July 6 to 30). Thursday through Sunday evenings at 7:30 p.m. at Agecroft Hall, Richmond.
Kevin Hart, Reality Check Tour 2023 Presale Tickets. Presale through May 4 at 11:59 p.m., code: REALITY. Public sales begin May 5 at 10 a.m. Performance on June 5 at Altria Theater, Richmond.
Mahler's First. A new Richmond Symphony season begins with Mahler's wild, exuberant First Symphony, the world premiere of a new violin concerto by acclaimed Italian composer Andrea Portera. Oct. 1, 3 p.m. and 8 p.m., at Dominion Energy Center.
18th Annual Cap2Cap. One of the region's biggest cycling events, along the scenic Virginia Capital Trail, offers several distance options: 7, 25, 50, and 100 miles, plus a 2-day challenge. Proceeds support the work of the Virginia Capital Trail Foundation. Other features include rest stops and support, party zones, and virtual options. Post-ride celebrations will be held at Chickahominy Riverfront Park (Williamsburg, May 12) and Dorey Park (Henrico, May 13). Cyclists can customize their ride by selecting their own starting and ending locations, route, and ride day. New features include a shuttle package for half century riders and group ride information with local cycling organizations. May 12 and 13, along the Virginia Capital Trail between Richmond and Williamsburg.
Summer Nights at the Perk! Mid-week break for music, drinks, food, art activities, and fun. All concerts rain or shine, 6 to 8 p.m., at Perkinson Center, Chester.
June 21st – Kia Bennett
July 5th – Serenata
July 19th – Cheap Comfort
August 7 – John Winntet
August 16th –  Steel Gut
August 30 – My Son the Doctor
The Swanky Pub. An immersive retro cocktail experience joins the world of MADMEN filled with booze, broads, and wise guys. Signature drinks and risqué cabaret acts. Aug. 12, 6 to 7:30 p.m., Historic Bolling Haxall House, Richmond.
Follow What's Booming on Boomer, updated every Thursday, and sign up at the bottom of our website for our twice-weekly newsletter.