What's Booming RVA: May the Fourth Is Here
| May 4th, 2023
Boomer's top 5 picks for the week ahead
---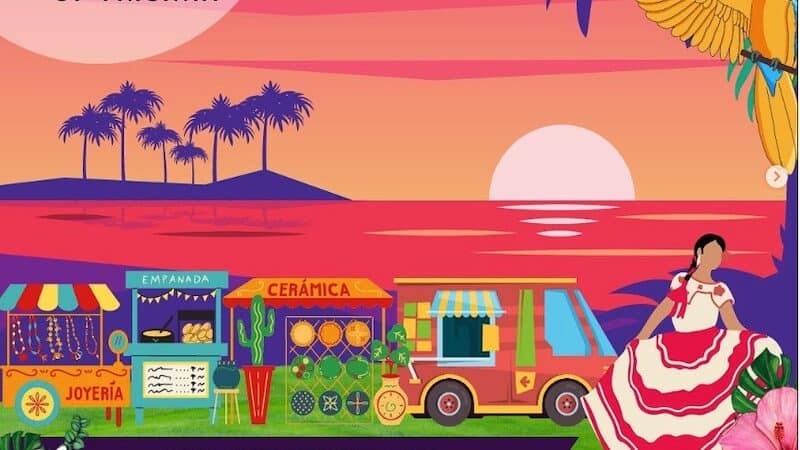 "May the fourth be with you" has become a Star Wars salutation, and Cinco de Mayo a reason to honor Hispanic culture – and Richmond has ways to celebrate these and more, including two renowned authors, arts & crafts, and ballet. In this week's "What's Booming RVA: May the Fourth Is Here."
---
Read Broadly: 2nd Annual Ashland Book Festival
May 5 to 6 at Ashland Theatre, Ashland
The two-day event includes journalist Maggie Haberman and best-selling author Jeannette Walls, plus a matinee showing of "The Glass Castle." Haberman discusses her book, on May 5, 7 p.m. "The Glass Castle" film shows on May 6 at 1 p.m., and Jeannette Walls, author of three New York Times bestsellers discusses her challenging but enriching life on May 6, 6 p.m.
¿Que Pasa? Festival
May 6, noon to 8 p.m. on Brown's Island, Richmond
The 22nd event showcasing the diversity and beauty of Hispanic and Latin American cultures dishes up authentic food, entertainment, and artisans along with a kids' area and more. FREE.
"Star Wars: The Return of the Jedi" in Concert
May 6, 2 and 8 p.m., Cantina Party at 4:45 p.m., at Altria Theater, Richmond
The Richmond Symphony Pops presents two performances of the fan-favorite movie alongside live orchestral music, plus an afternoon Cantina Party ticket add-on with trivia, costumes, themed food and drink, and more.
Arts in the Park
May 6 to 7 in Byrd Park, Richmond
Presenting the 52nd annual arts and crafts show, one of Richmond's largest outdoor vendor events. FREE admission to browse more than 350 exhibitors from around the country selling a variety of handmade media.
"Ershter Vals"
May 9 to 14, at Richmond Ballet Studio Theatre, Richmond
Richmond Ballet Presents Studio Four and Ma Cong's moving piece. "Ershter Vals" had its beginnings in the Ballet's 2009 New Works Festival and has since been performed by Richmond Ballet in both London and Washington, D.C. It features music originating in the Jewish ghettos during World War II and weaves folk dance influences with classical technique while carrying a message of redemption.
Check websites for more details, including prices and registration requirements.
---
More of What's Booming in Richmond besides "May the Fourth Is Here."
Food and more fun to fill your plate
Boomer's featured restaurant of the week:
Explore Commonwealth's newest wine trail and AVA, the Virginia Peninsula Wine Trail
And lots more events to throw on your calendar: