Virginia Peninsula Wine Trail
| May 4th, 2023
The Commonwealth's Newest Wine Trail and AVA
---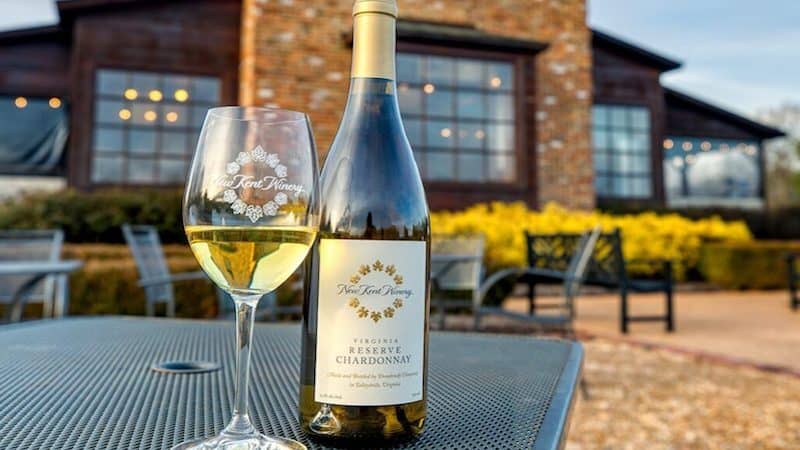 The newest beverage trail in the Commonwealth, the Virginia Peninsula Wine Trail, is open for business. Travel and craft beverage writer and Boomer editor Annie Tobey visited the trail and provides an overview of the experience and the new Virginia Peninsula AVA.
---
At first blush, a wine trail provides a handy guide for visitors to follow in touring a region's wineries. An official trail offers online and print resources, with names and contact information, making winery hopping a breeze. Beneath that useful listing lie deeper stories. Knowing the stories aren't necessary for enjoying the local wines, but it does provide context and add delicious notes of meaning to the experience.
The Virginia Peninsula Wine Trail presents both a handy guide and a story worth celebrating. The organized trail of six wineries kicked off in 2022. This endeavor grew out of another regional milestone: a new AVA.
Virginia Peninsula AVA
An American Viticultural Area, or AVA, denotes the origin of wine grapes and is used on wine labels. The official U.S. regulator of alcohol, the TTB, explains:
An AVA is a delimited grape-growing region with specific geographic or climatic features that distinguish it from the surrounding regions and affect how grapes are grown. Using an AVA designation on a wine label allows vintners to describe more accurately the origin of their wines to consumers and helps consumers identify wines they may purchase.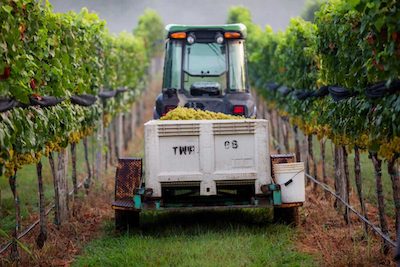 The Virginia Peninsula is the newest AVA in Virginia. The coastal climate and topography of the peninsula mirror some of Europe's fine wine-growing regions. Its distinguishing features include:
Subtropical climate
Moderate to mild winters
Weather-related challenges relating to the humid temperatures and frequent rains during harvest season
Topsoil with an underlying bedrock primarily comprised of sandstone, marine vessels, and clay – soils that are conducive to viticulture
Wine grapes that grow best in the Virginia Peninsula AVA include classic vinifera grapes – Cabernet Franc, Merlot, Chardonnay, Riesling, and Viognier, as well as less common grapes, including Tannat, Petite Verdot and Petit Manseng, plus hybrid varieties like Chambourcin, Vidal Blanc, and Norton (developed in the early 19th century by Dr. Daniel Norton in Richmond, Virginia).
The 673,059-acre Virginia Peninsula stretches along the strip of land bordered by the James River to the south and the York River to the north, reaching out to the Atlantic Ocean on the east.
The region is home to historic Jamestown – one of North America's earliest English settlements – and historic Williamsburg, an influential colonial town. Wine has a long history here, too. Wines graced the table of many an early Virginian colonist. Many of these wines were imported from France, but perhaps in an effort to support the buy-local movement of the time, the Williamsburg House of Burgesses decreed that all households must plant vineyards.
Wineries on the Virginia Peninsula Wine Trail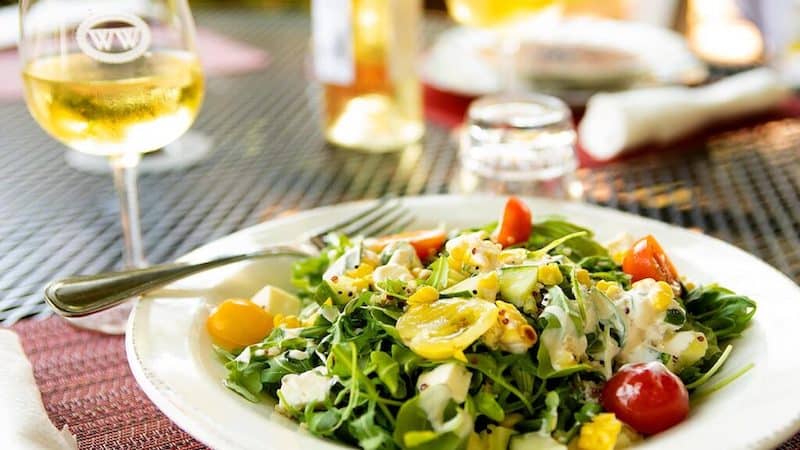 Today's vineyards and wines have certainly improved since colonial days. And modern transportation means visitors can easily visit the six wineries in the new Virginia Peninsula AVA. All offer tasting rooms and a diversity of wines – in flights, glasses, and bottles. They manage their own vineyards for estate wines (reflecting the AVA), supplemented by grapes from elsewhere. They also offer live entertainment and special events, plus private event spaces.
From west to east, the AVA's six wineries are Upper Shirley Vineyards, Jolene Family Winery, New Kent Winery, Saudé Creek Vineyards, Gauthier Vineyards, and Williamsburg Winery. So pick your experience, check out all six, and find your favorites.
Upper Shirley Vineyards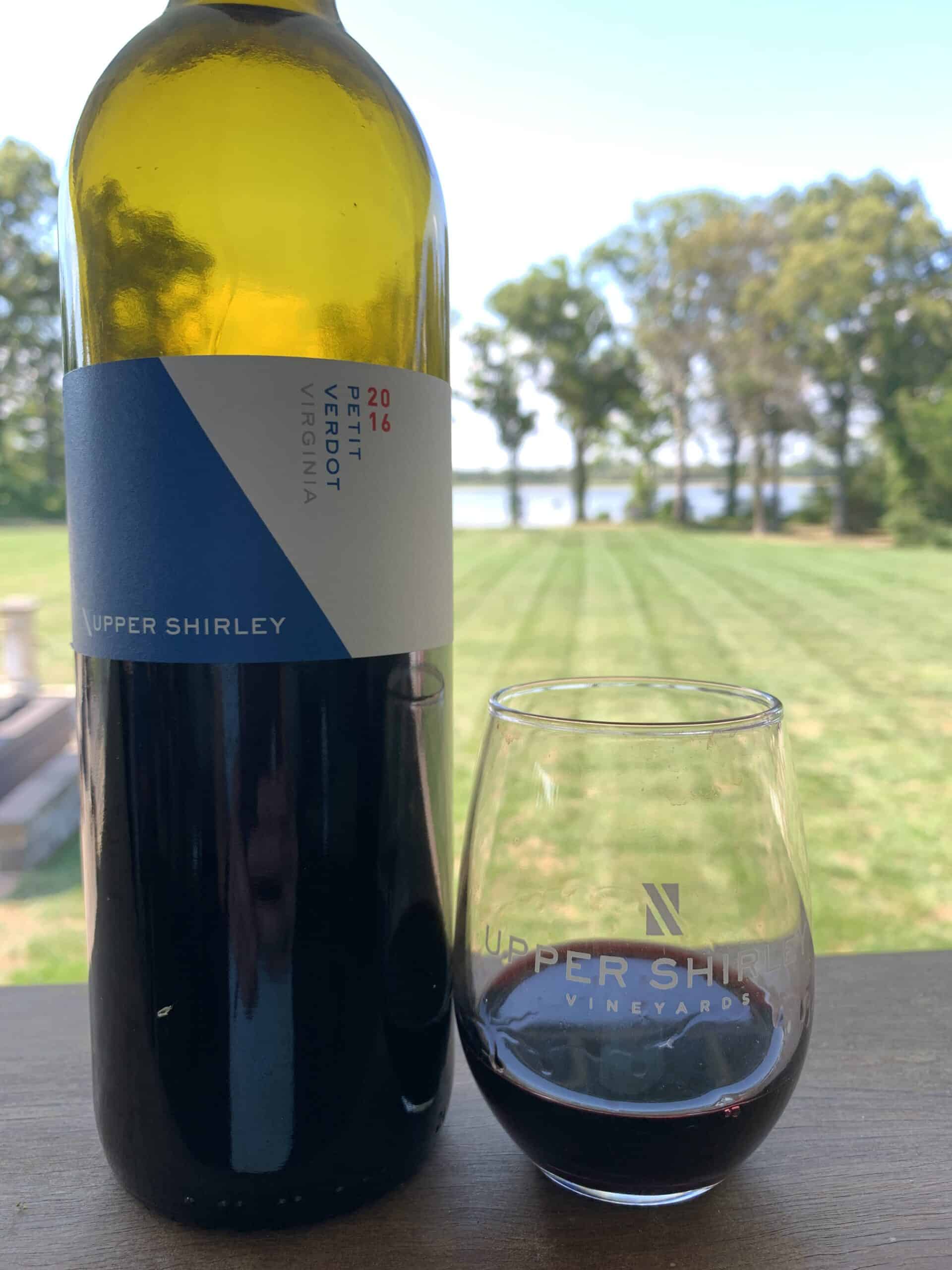 The wines at Upper Shirley Vineyards are enhanced by the view. A sprawling, picturesque building summons thoughts of classic equestrian stables. The public areas overlook a broad, smooth expanse of the James River, with the unspoiled Presquile National Wildlife Refuge across the way. In addition to the all-weather indoor tasting room, the winery offers a wide river-facing covered patio, ground-level patio seating, and an expansive riverside lawn awaiting your picnic blanket or lawn chairs.
The tasting room also includes reserved seating, tableside service, and a food menu, from charcuterie, soups, and salads to sandwiches and entrées – plus local beer and cider.
UpperShirley.com 
600 Shirley Plantation Rd., Charles City
Jolene Family Winery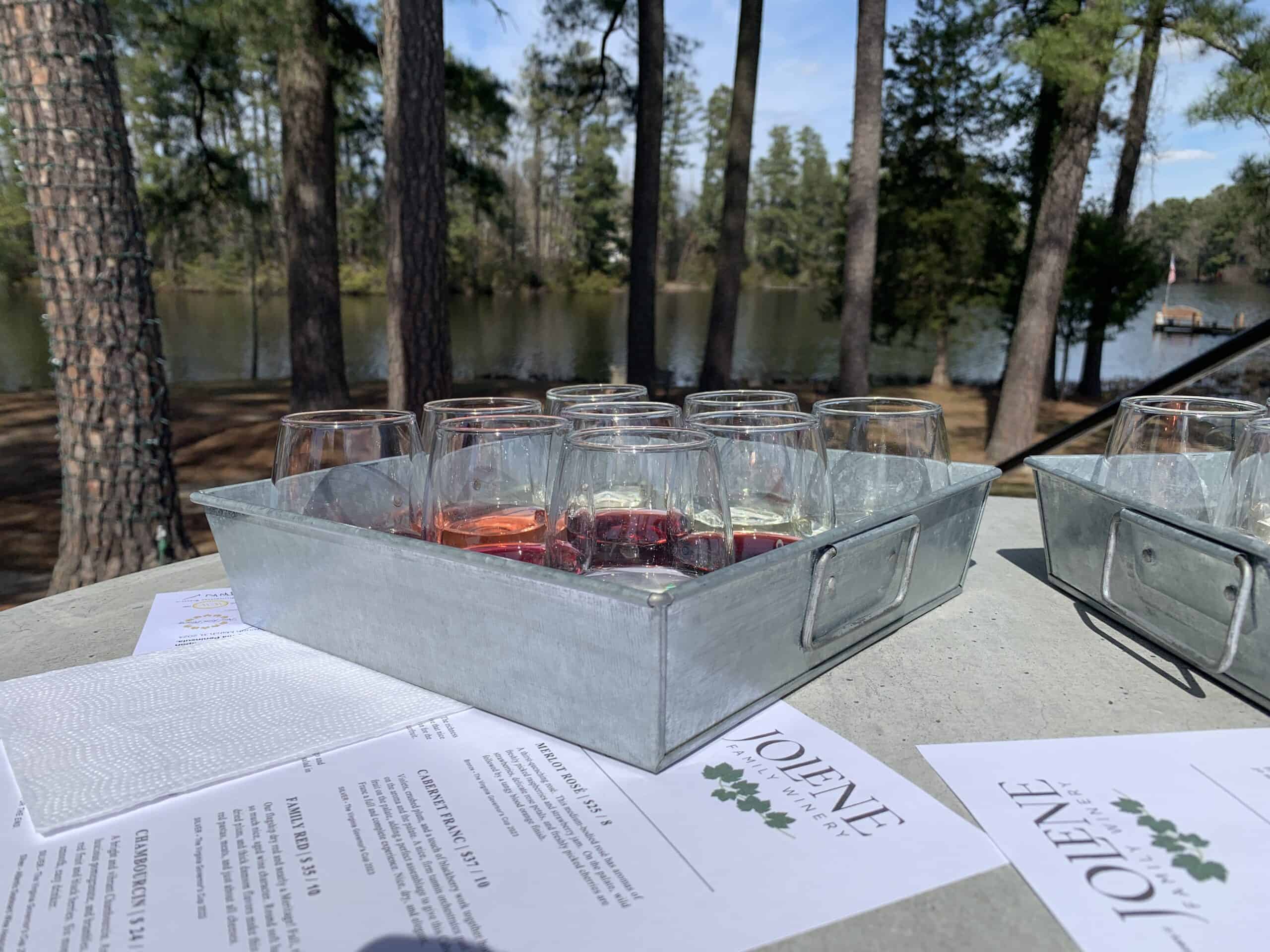 The "family" in the name notes the three siblings who opened and operate the winery, on property passed on to them by their parents, Joseph and Helene (hence, "Jolene"). But "family" could just as well denote the welcoming atmosphere at the winery. The casual seating areas, many with a lakeside view, make great spaces for gathering with friends and extended family. You can choose from the indoor tasting room, greenhouse, veranda, lounge tents, and the Pines. Jolene is friendly for the furry members of your family as well.
Plus, sweet sips like Jolene's Vasara Strawberry and Vasara Peach make the wines approachable for a wide range of guests.
JoleneFamilyWinery.com
2750 Pocahontas Trail, Quinton
New Kent Winery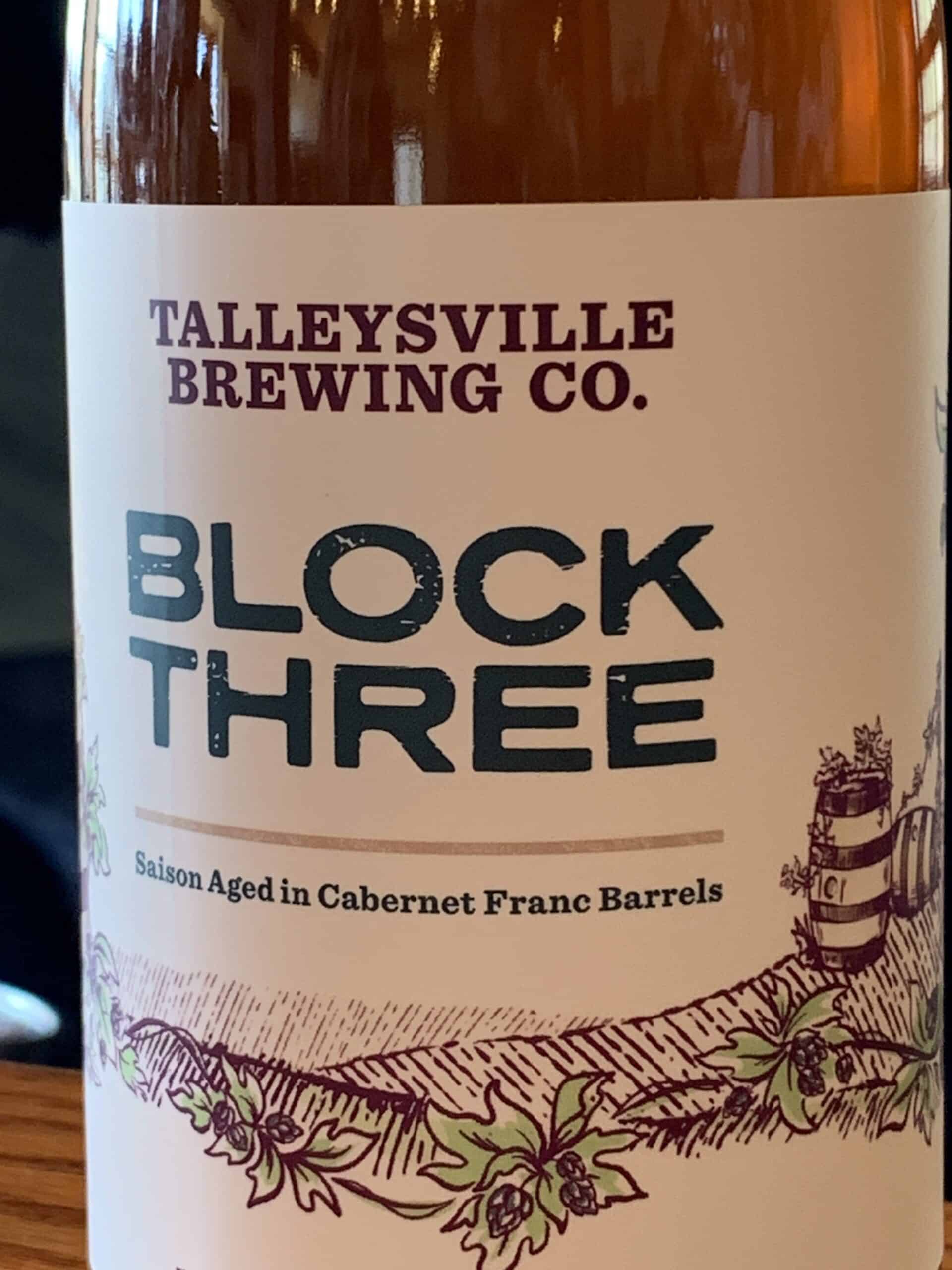 New Kent Winery blends classic with casual. The centerpiece building hosts the tasting room, event space, and production facilities, in a rustic-classic style – and if you appreciate the beauty and provenance of wood building materials, you'll find the tasting room to be doubly inebriating.
The diversity of estate-grown wines, from oak-aged Chardonnay and stainless steel Chardonnay to a rich Cabernet Franc and a Norton, Virginia's heritage grape.
As if New Kent's wine wasn't a sufficient draw, the property hosts a brewery as well. For this family business, Talleysville Brewing Co. supports a family-member brewer while offering a popular option, from lagers to funky ales, for visiting groups with mixed preferences.
Both of these beverage options can be paired with a selection of shared plates, from charcuterie to sweets. Dogs are also welcome in outdoor spaces.
NewKentWinery.com 
8400 Old Church Road, New Kent
Saudé Creek Vineyards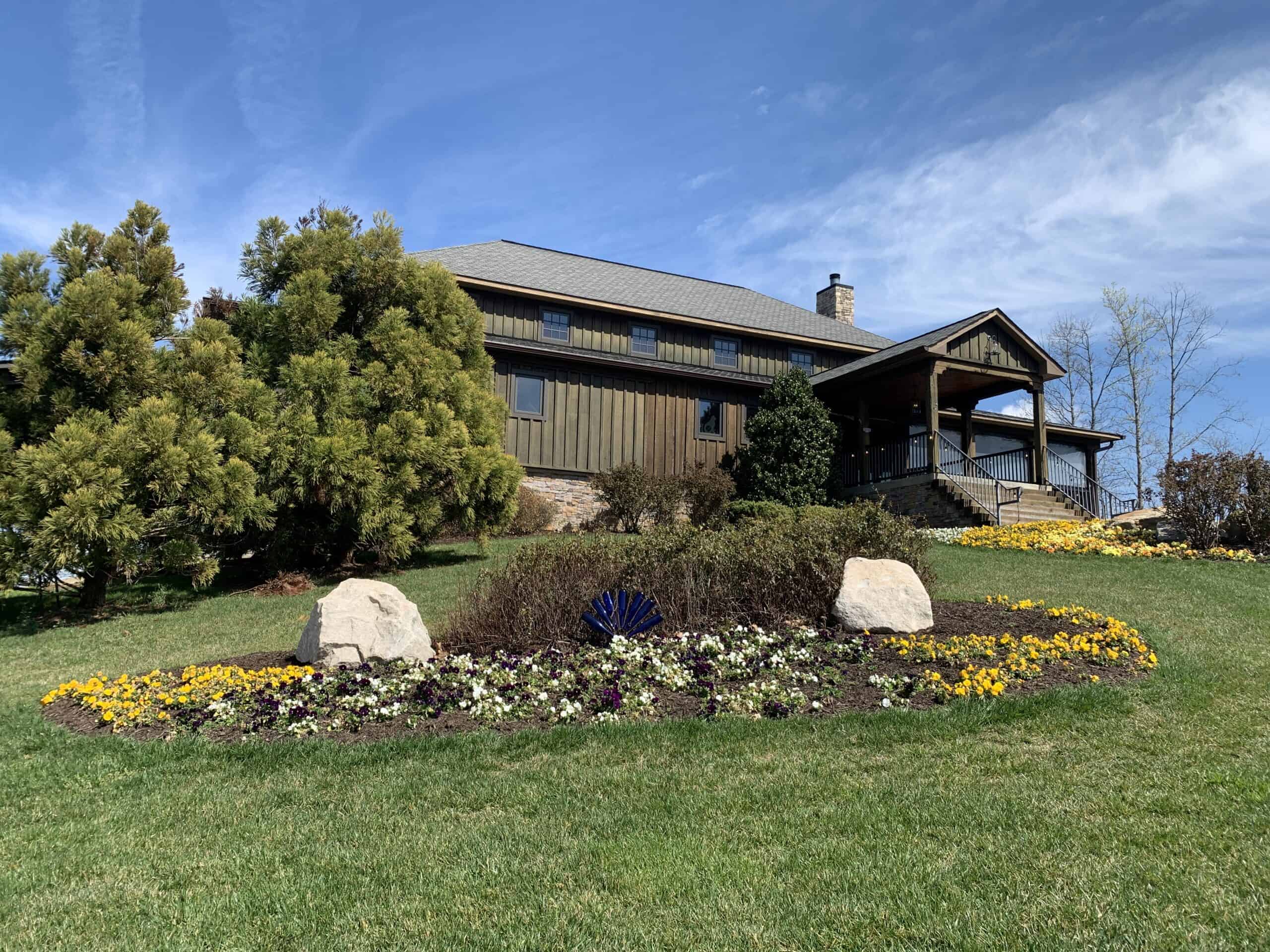 The regal hilltop tasting room at Saudé Creek Vineyards, surrounded by tasteful landscaping and expansive views, feels like a touch of Virginia foothills. Guests choose from indoor seating and tasting bar, multiple decks and patios, and a wrap-around porch. Regular food trucks and live music enhance the experience. Picnics and outside food are welcome, or you can purchase pre-packaged small bites and snacks. Live music and food vendors visit on weekends.
Saudé Creek offers a range of single varietals, blends, oak- and stainless steel-aged whites, full-bodied reds, and sweet wines.
Dogs are welcome outside, except for upper deck and porch.
SaudeCreek.com 
16230 Cooks Mill Rd., Lanexa
Gauthier Vineyard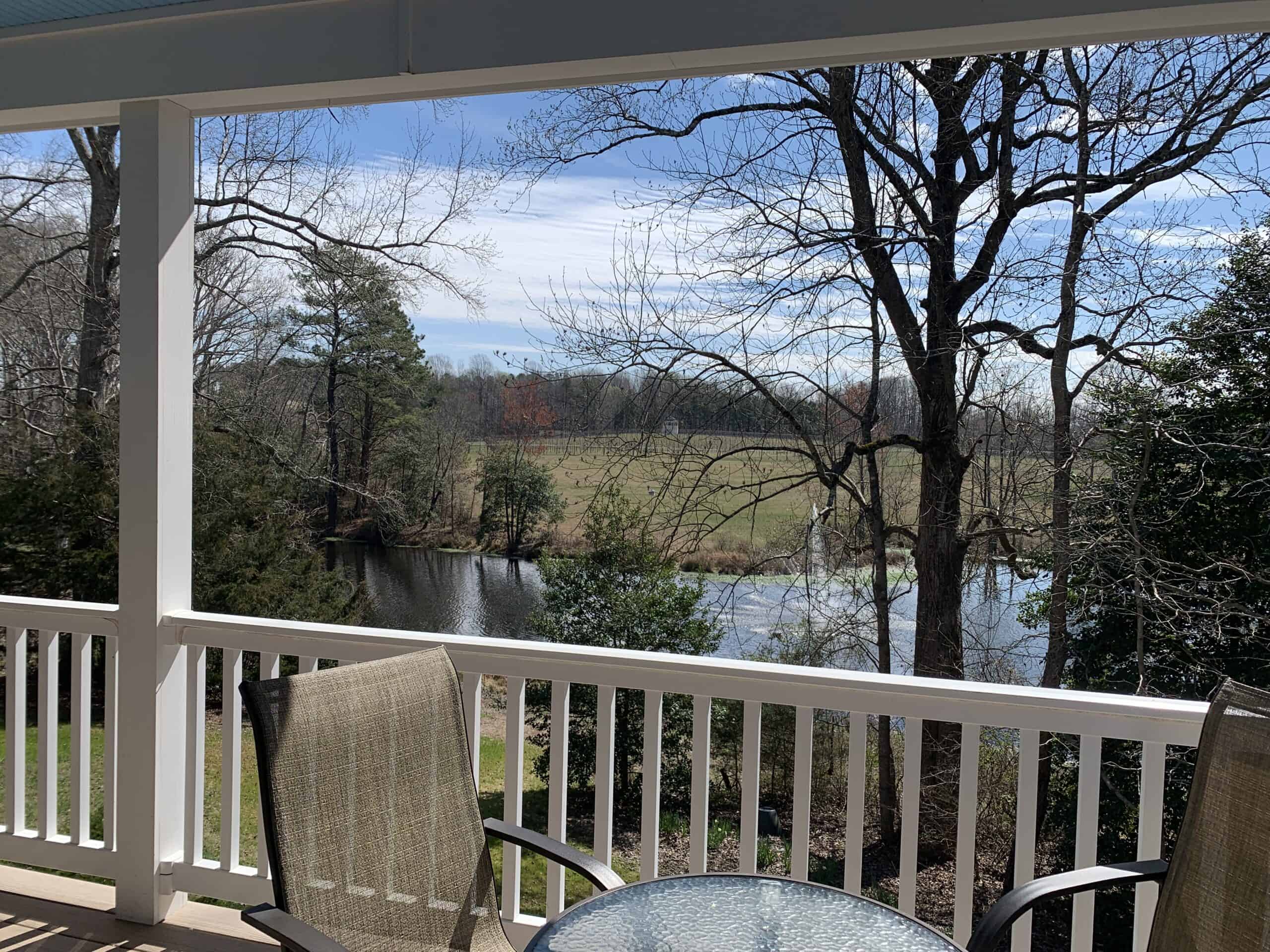 This small winery and casual tasting room are part of an equestrian farm, with a B&B on the property. The estate wine at Gauthier is made with Norton, Virginia's heritage grape. Other grapes are grown in the Shenandoah Valley of Virginia. The lineup ranges from sweet to dry, whites and reds, and several port-style wines, with sangria and mulled wine available seasonally. The winery also has its own wood-fired pizza oven for weekend serving, and an inn. The dog-friendly winery offers an indoor tasting room and covered deck.
GauthierVineyard.com
5000 Farmers Dr., Barhamsville
Williamsburg Winery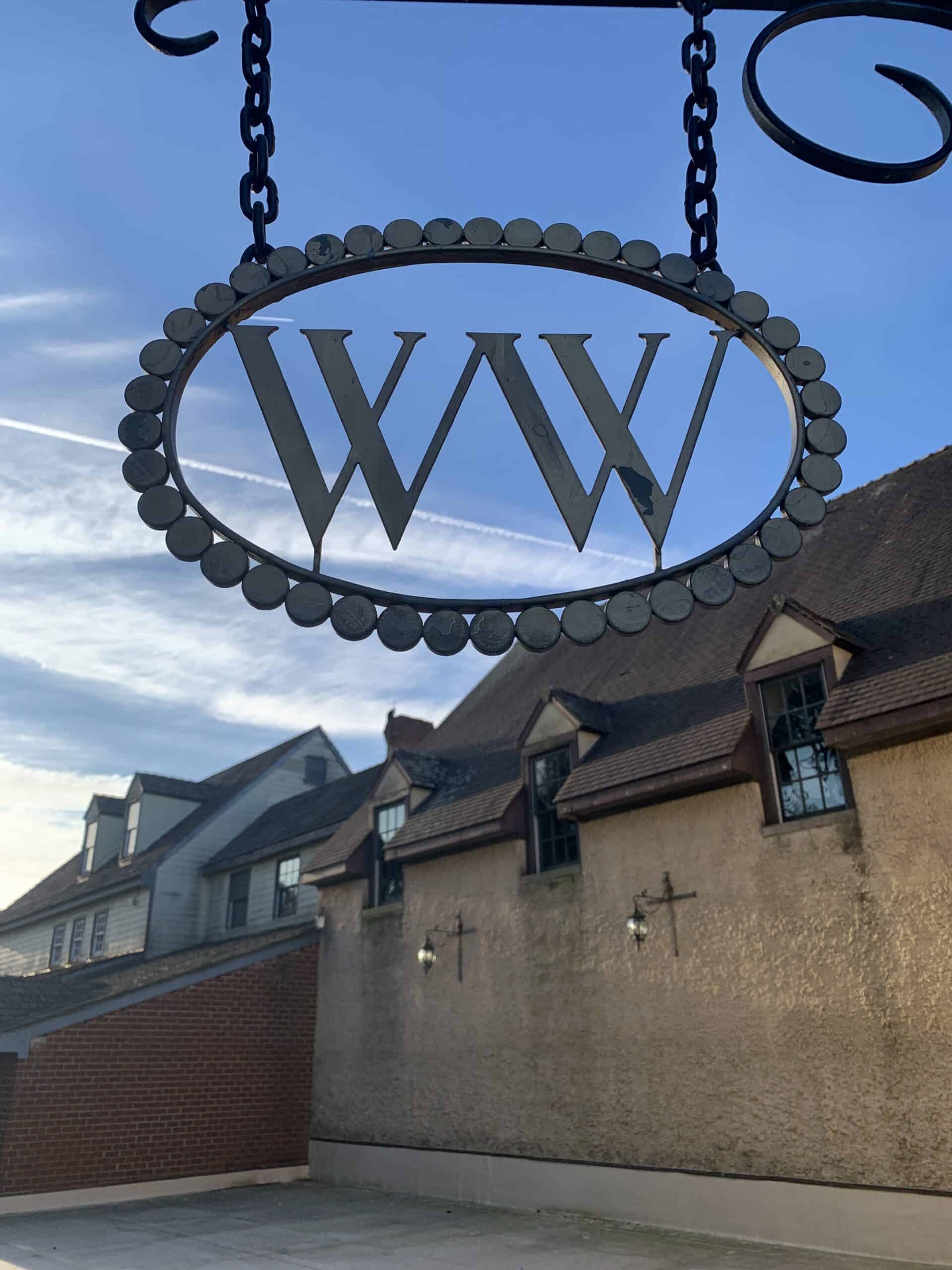 Williamsburg Winery is the granddaddy of eastern Virginia wines. The affordable quality wines have long made WW a popular choice for everyday enjoyment, while its premium wines showcase the best of the Commonwealth. Belgian-born businessman Patrick Duffeler and his wife purchased 300 acres near Williamsburg, before Virginia vineyards and wine had gained much respect. Williamsburg Winery released its first wine in 1988 and has been making award-winning wines ever since.
With 35 years of experience, the winery has expanded its lineup beyond the basic red, white, and rosé. Look for Williamsburg Winery Reserve, specialty, and dessert wines – and the award-winning Adagio is a must-try. In addition to simply enjoying glasses and tasting flights, guests can sign up for the tour with tastings of reserve wines.
The 400-acre property has grown to include event spaces, a restaurant, and a hotel. Wedmore Place inn presents luxurious comfort with European country manor stylings, punctuated by antique tapestries and artwork, wood paneling, and period furniture – each room reflecting a different European province. Gabriel Archer Tavern offers Continental full-service dining with coastal Virginia touches. The 1619 Pavilion is a rustic, comfy two-story space for sipping, relaxing, and enjoying live music. The space includes a staffed wine bar, and take-out food can be ordered from the Gabriel Archer Tavern.
The winery is dog-friendly in limited areas.
WilliamsburgWinery.com 
5800 Wessex Hundred, Williamsburg
Visit the Virginia Peninsula Wine Trail online for more guidance in planning your visits.
---
Feature photo caption: At New Kent Winery. Image provided by Virginia Peninsula Wine Trail.