More What's Booming RVA: Nov. 24 to 30
November 24th, 2022
Get your kicks in Richmond, VA
---
More of What's Booming in Richmond, Virginia, from Nov. 24 to 30: music, museums, festivals, fundraisers, announcements, holiday happenings, and much more!
---
Nov. 24-30
See our top 5 event picks: "What's Booming RVA: Pemberley to Chincoteague"
Thursday, Nov. 24
Happy Thanksgiving!
Friday, Nov. 25
Dark Daze 2022. Releases of four powerful dark beers, DJs, desserts, photo booths, a magnum pouring tent, cellar sale, and food. Nov. 25 at noon at all locations of The Veil Brewing, Richmond and Norfolk.
World Cup Viewing Parties. Sports bars and breweries around town are hosting viewings of the USA in Word Cup Soccer on Nov. 25, beginning at 2 p.m., including: Three Notch'd Brewing Collab House, SCOR,  and Final Gravity Brewing.
Fighting Gravity. Catch fond memories with a new performance by this Richmond-based fan favorite band. Nov. 25 at 8 p.m. at The National, Richmond.
"Miss Bennet: Christmas at Pemberley." In the charming sequel to Jane Austen's "Pride and Prejudice," the Bennet sisters celebrate the holidays at the Darcy estate. Nov. 25 to Jan. 1, 2023, at Virginia Rep's November Theatre, Richmond.
"The Menu." Could this darkly comedic horror film about a desperate chef do for restaurants what "Jaws" did for beaches? Find out Nov 25 through Dec. 1 at Ashland Theatre, Ashland.
"Pretty Woman: The Musical." Catch the popular romantic musical on stage through Nov. 27 at the Altria Theater, Richmond.
Made in RVA Holiday Shop at Art Works. Richmond holiday shopping made easy with handmade local gifts, from ceramics to of Richmond landmarks. Nov. 25 to Dec. 31 at Art Works, Richmond.
Honor Native American Heritage Day. Colonial Williamsburg observes American Indian Heritage Month by sharing the story of Native American Indian tribes and their influences on American culture, democracy, and early struggle for independence. Through Nov. 30 at various locations in Colonial Williamsburg.
Saturday, Nov. 26
Shop Small Saturday. Support local shops and small businesses. Nov. 26, 11 a.m. to 6 p.m., throughout downtown Richmond.
Small Business Saturday Artisan Market. Local makers selling their wares. Nov. 26, noon to 6 p.m. at Hardywood West Creek, Goochland.
"Snow Maiden." An enchanting Russian folk tale told through dance, with artist sessions after each show. Nov. 26, 3 and 7:30 p.m., at Jimmy Dean Theater at Perkinson Center for the Arts, Chester.
The Jets. The high-energy tribute band to Sir Elton John serves up his hits and rare favorites. Nov. 26 at 8 p.m. at the Tin Pan, Richmond.
Gingerbread Stout Season Continues. The award-winning holiday beer that gained national attention for Richmond breweries comes out in new variants every Saturday at Hardywood Park, Richmond and Goochland. Nov. 26: GBS Christmas Morning and Kentucky Christmas Morning.
Sunday, Nov. 27
Cocoa with Jack Frost & the Snow Queen. Join these jolly mischief makers before the Richmond Symphony Orchestra's "Let It Snow" concert for winter-inspired treats, crafts, games, songs, and more. Nov. 27 at 1:30 p.m. at Dominion Energy Center at Carpenter Theatre, Richmond.
A Tribute to Grover Washington Jr., featuring "Doc" Martin and Brent Birckhead.Soak in the music of some masters of jazz on Nov. 27 at 7 p.m. at the Tin Pan, Richmond.
Black Violin. The American hip hop duo from Fort Lauderdale, Florida, of two classically trained string instrumentalists, plays on Nov. 27 at 8 p.m. at The National, Richmond.
Tuesday, Nov. 29
History of Thanksgivings. Who really held the first Thanksgiving? Join the Zoom presentation to learn about the origin of the holiday, from Native American harvest ceremonies to the competing claims of who was "the first." A Genealogical Research Institute of Virginia program, led by Hailey Fenner of the Virginia Museum of History and Culture. Nov. 29, 7 p.m. online.
Maymont Wreath Workshops. Learn to create a beautiful evergreen wreath in a festive and fun workshop complete with wreath forms and freshly cut evergreens, plus refreshments. Bring your own clippers and gloves and take home a lovely seasonal decoration. Nov. 29 through Dec. 1 at Maymont's Garden Hall, Richmond.
Wednesday, Nov. 30
Silver Screen Movies: "Meet Me in St. Louis." Dollar tickets and concessions for a classic movie morning, set in the year before the 1904 World's Fair. Nov. 30 at 10 a.m. at Henrico Theatre, Highland Springs.
For the Love of Wine. Wine dinner, with a mocktail option as well. Nov. 30, 6:30 p.m. at Swift Creek Mill Theatre, Chesterfield.
Mark Hummel's Blues Survivors with Billy Flynn. Guitarist Billy Flynn pairs with the rhythm section of Wes Starr on drums and Jon Ross on bass, plus harp and vocals, for heavy blues. Nov. 30 at 8 p.m. at the Tin Pan, Richmond.
Submit your event for What's Booming!
---
Holiday Happenings for Festive Fun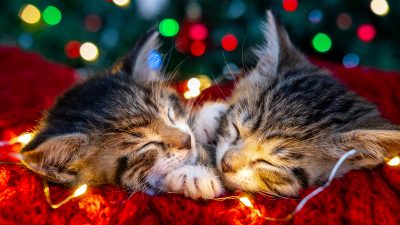 Sacred music, hilarious and heartwarming plays, sparkling lights to fill the long, dark nights …
Find a little bit of a lot Boomer's holiday happenings events listing
---
Down the Road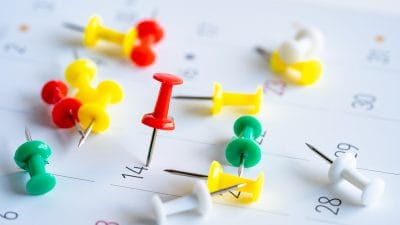 Ready for the annual model railroad show at the Science Museum of Virginia? The Poe Museum Centennial Celebration? The Virginia Wine Expo? A Burning Man artist exhibit? "Hamilton"? These and so much more are just around the corner and down the road.
Check out our listing at BoomerMagazine.com
Follow What's Booming on Boomer, updated every Thursday, and sign up at the bottom of our webpages for our twice-weekly newsletter.