More What's Booming RVA: Nov. 3 to 10 – And Beyond!
November 3rd, 2022
GBS release season, 'Book of Mormon' tickets, road trips, holiday happenings and more
---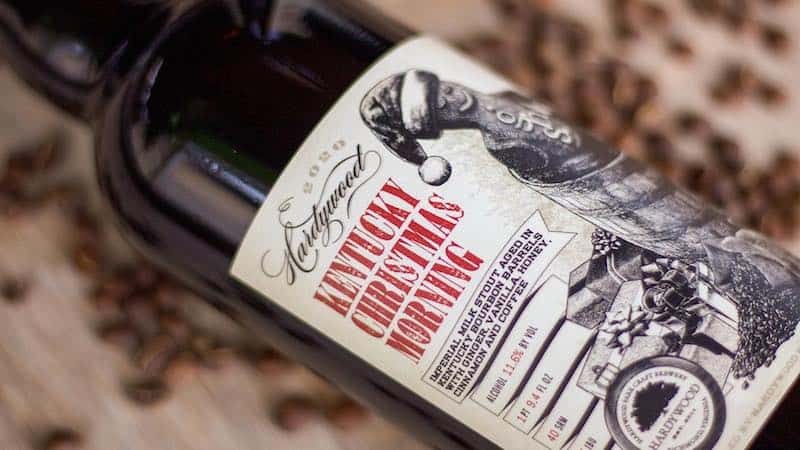 More of What's Booming in Richmond, Virginia, from Nov. 3 to 10 – and way beyond: music, museums, festivals, fundraisers, announcements, and much more!
---
Note: Check websites for more details, including prices, Covid policies, and registration requirements.
Nov. 3 – 10
Ticket pre-sales
Holiday happenings
Ongoing opportunities
Lots to look forward to!
Thursday, Nov. 3
"The Battle of Glendale: Robert E. Lee's Lost Opportunity." Author Doug Crenshaw discusses his book on this pivotal moment of the Seven Days Campaign. Nov. 3 at 7 p.m. at Pamplin Historical Park & The National Museum of the Civil War Soldier, Petersburg.
Christie Lenée and Vicki Genfan. Lenée has been described as "Joni Mitchell meets Dave Matthews and Michael Hedges," integrating melodic pop lyricism with catchy hooks and percussive, harmonic textures. She has performed with Tommy Emmanuel, Tim Reynolds (Dave Matthews Band), Andy McKee, Amy Ray (Indigo Girls), Melissa Etheridge, Antigone Rising, Kaki King, Jake Shimabukuro, Christopher Cross and more. Nov. 3 at 8 p.m. at the Tin Pan, Richmond.
Friday, Nov. 4
All About Perennials. Learn how to select, plant and care for perennial plants in a year-round garden. Three-week course, Nov. 4, 11, and 18, from 10 a.m. to noon, at Lewis Ginter Botanical Garden, Richmond.
First Fridays for the Whole Family. A new series offers free museum admission, food trucks, ever-changing family-friendly activities, live entertainment, and happy hour specials. The first First Friday happens on Nov. 4, 5 to 8 p.m. at the Virginia Museum of History and Culture, Richmond.
Kari Smith Music. Live music in English and Spanish, plus Mexican food and drinks. Oct. 28, 5 to 8 p.m. at Ay Mamá Mexican Grill, Glen Allen.
The Have it All Tour with Taylor Tomlinson. The comedian brings her humor and insights to Central Virginia on Nov. 4, at 7 and 9:30 p.m. at Dominion Energy Center, Richmond.
Saturday, Nov. 5
Breakthrough Trail 5k. Pamplin Historical Park and The National Museum of the Civil War Soldier hosts the fourth running of the race through Civil War Breakthrough Battlefield trails. Registration includes park admission to historic homes, museum, and more. Nov. 5, 9 a.m. to noon (race day registration from 7:30 to 9 a.m.) at Pamplin Historical Park.
Bikes & Beers Richmond. Choose from 45-mile ride, 30-mile ride, or 15-mile ride at various start times, beginning at 8 a.m. – or just enjoy the after party with beers, live music, games, and more. Nov. 5 at Main Line Brewery, Richmond.
Woodland Heights Makers Day, Arts & Crafts Show. Presenting 40+ local vendors, raffle, kids' crafts, and food trucks. Sponsored by the Woodland Heights Civic Association to benefit the community food closet and promote local artists. Nov. 5, 10 a.m. to 2 p.m. inside Woodland Heights Baptist Church, Richmond.
Seven Pines National Cemetery Tour. The Battle of Seven Pines/Fair Oaks (May 30-June 1, 1862) brought Union and Confederate forces into their first big clash on Henrico County soil. Hear stories of soldiers whose final resting place is Seven Pines National Cemetery. Recommended for 18+ on Nov. 5, 10 to 11:30 a.m. at Seven Pines National Cemetery.
Composition for Botanical Illustration. Design strategies for botanical illustrations. A four-week course on Saturdays from Nov. 5 to Dec. 3, 10 a.m. to 3:30 p.m. at Lewis Ginter Botanical Garden, Richmond.
RVA Yoga Hang at the Valentine. An hour-long, all-levels vinyasa style yoga class, followed by time to explore the museum and the Wickham House. Nov. 5 at 11 a.m. at the Valentine.
Harvest Traditions and Festivities: See What's Booming RVA's Top 5
Hops in the Park: See What's Booming RVA's Top 5
Gingerbread Stout Season Begins. The award-winning holiday beer that gained national attention for Richmond breweries a decade ago begins its release season, with different variants releasing every Saturday at both Hardywood Park locations, Richmond and Goochland. November releases are:
Nov. 5: Gingerbread Stout + Gingerbread Porter
Nov. 12: Bourbon Barrel Gingerbread Stout
Nov. 19: GBS Christmas Pancakes and Bourbon Caliente
Nov. 26: GBS Christmas Morning and Kentucky Christmas Morning
Broadway Sings for Haiti Benefit Concert. Broadway performers exit the Big Apple for RVA to perform a gala concert for the Richmond-based nonprofit, Hearts with Haiti, which supports providing housing, food, medical care, education, and employment to former street children, child slaves, and those affected by disability and poverty. Nov. 5, 6 p.m. (VIP reception) and 7 p.m. (general admission), at The Hippodrome Theater, Richmond.
Anya Hinkle featuring Drew Matulich. The Appalachian singer-songwriter blends her roots of folk and bluegrass with global influences and storytelling. Nov. 5 at 8 p.m. at the Shady Grove Coffeehouse, Unitarian Universalist Community Church, Glen Allen.
Magic of Horror Film Festival. A weekend of independent horror movies, with chances to meet the directors, special effects artists, and actors. Nov. 5 and 6 at Firehouse Theatre, Richmond.
Richmond Makers Market. Local artisan market to kick off your holiday shopping. Nov. 5, noon to 6 p.m. at Basic City Beer, Richmond.
Marcus Johnson "Up, Close & Personal." The jazz keyboardist and music entrepreneur comes to the West End, with opening music from Kevin Jackson. Nov. 5 at 8 p.m. at the Tin Pan, Richmond.
"Reign & Rebellion." A special exhibition spans centuries to illuminate the Stuart monarchy and its impact on contemporary times, with themes such as religion, politics, and power. Nov. 5 to Sept. 5, 2023, at Jamestown Settlement, Jamestown, and American Revolution Museum, Yorktown.
Norfolk Neon After Party. As part of the 50th anniversary gala, the museum presents fun, music and dance, snacks, an open bar, and more. Nov. 5 from 9 p.m. to midnight at Chrysler Museum of Art, Norfolk.
Sunday, Nov. 6
The Southern Flea. The nomadic market brings craft vendors to Richmond on Nov. 6, 11 a.m. to 5 p.m. at Common House Richmond.
Jane Eugene. The original lead singer of Loose Ends, a 1980s London soul underground band. Nov. 6 at 2 p.m. and 7 p.m. at the Tin Pan, Richmond.
Tuesday, Nov. 8
Free Admission Day for Election Day. Adults who show an "I Voted" sticker and kids under 18 receive free admission and 10% off in the café on Nov. 8 at the Virginia Museum of History and Culture, Richmond.
Wednesday, Nov. 9
"Poe for Your Problems" at the Virginia Literary Book Group. Grab your copy of "Poe for Your Problems: Uncommon Advice from History's Least Likely Self-Help Guru" by Catherine Baab-Muguira. When life's got you down and things aren't going your way, who better to turn to than Edgar Allan Poe? Discover how to say "nevermore" to your problems in this darkly comedic and refreshing self-help guide. Then make plans for the book discussion, with author in attendance, on Nov. 9 at 6 p.m.
Thursday, Nov. 10
Pocahontas Reframed Film Festival, Shorts: See What's Booming RVA's Top 5
Shawn Colvin: See What's Booming RVA's Top 5 
News to scintillate your calendar!
Tickets on sale + pre-sale access 
"The Book of Mormon" Presale Access! Use code "Mormon" online to access presale and buy now! The popular musical returns to Richmond for a limited engagement, Feb. 10-11. Tickets go on sale to the public online at BroadwayInRichmond.com, at the Altria Theatre Box office, or by calling 800-514-3849, starting Friday, Nov. 4 at 10 a.m.
Columbia City Ballet's critically acclaimed "Off the Wall and Onto the Stage: Dancing the Art of Jonathan Green" comes to Dominion Energy Center on March 10, 2023. Use code "JRV LINKS" online to access exclusive venue presale tickets. Tickets release to the public on Friday, Nov. 4 at 10 a.m.
Model Railroad Show tickets on sale. Experience the 45th annual showing of eight intricate model train club displays, including HO, O, N-scale, and LEGO. The event include the Teddy Bear Express and a blacksmith forging custom metal pieces onsite. Nov. 25 to 27 at the Science Museum of Virginia, Richmond.
Legendary Santa tickets on sale. Take the little ones to see the "real" Santa Claus and the Snow Queen, just like the Miller & Rhoads experience that began in 1936. Advance reservations required. Visit in person or virtually. A Sensitive Legendary Santa event is scheduled for Nov. 30, Dec. 2, and Dec. 8. At Children's Museum of Richmond, Richmond.
Down the Road
Ales Through the Ages. International experts convene to share a wealth of knowledge about beer and history, a subject that stretches from ancient Mesopotamia and Egypt till today. Nov. 11 to 13 in Williamsburg.
The Richmond Marathon. America's friendliest marathon, right here in RVA: from Broad Street to Riverside Drive through VCU up to Northside and down to Brown's Island. Half Marathon and 8k options, too. Nov. 12 in Richmond.
28th Annual Artisans Studio Tour. Drop in and see 39 artisans in 21 studios creating masterful media in wood, clay, metal, fiber, and glass. Nov. 12 to 13 in Charlottesville and surrounding counties.
The Last Waltz Tour. Capturing The Band's historic 1976 Thanksgiving concert in San Francisco. Concert is on Nov. 13, 8 p.m. at Altria Theater.
The Science of Memory and the Art of Forgetting. Lisa Genova, New York Times best-selling author and neuroscientist speaks and answers questions. Presented by the Rick Sharp Alzheimer's Foundation. Nov. 15, 7 p.m. at Dominion Energy Center.
Valentine Meat Juice Bloody Mary Mix Launch Party. Announcing a perfect new product for a city that loves brunch, inspired by one of its well-known historical figures. This new Bloody Mary mix is a revised recipe of the original Valentine Meat Juice. Taste it at the launch party and learn more about the OG on Nov. 17, 5-7 p.m. at the Valentine Museum.
J. S. Bach's St. John Passion. The International Bach Academy of Stuttgart presents the composer's celebration of faith on Nov.18, 7:30 p.m., at Saint Bede Catholic Church, Williamsburg.
Royal Comedy 2022. Get ready for an evening of laughter at Royal Comedy 2022, featuring performances by Sommore, Bruce Bruce, Lavell Crawford, and Tony Rock. Nov. 18 at 8 p.m. at Altria Theater, Richmond.
Light Up the Tracks in Downtown Ashland. The historic small town in the Center of the Universe transforms into a vintage Christmas village, with light displays and special events, along with ongoing shopping, dining, and entertainment. The holiday weeks include special events: Ashland Christmas Market on Dec. 4, Jolly Jaunt Bar Crawl on Dec. 10, and Light the Way on Dec. 31. Nov. 19 to Jan 1, 2023, in downtown Ashland.
The Autism Society of Central Virginia's Annual Gala. The seated dinner, drinks, auctions, entertainment, and awards ceremony does more than just provide an enjoyable evening – it celebrates the local autism community and benefits the organization's important work. Nov. 19, 6 to 10:30 p.m. at Altria Theater, Richmond.
Harry Connick Jr. Celebrate the 2022 holiday season with Christmas classics and Connick's originals on Nov. 20 at the Altria Theater in Richmond
The Shockoe Swap Meet. Shop vintage pieces, jewelry from 50+ vendors. Nov. 20, 11 a.m. to 5 p.m. at Main Street Station, Richmond.
GardenFest of Lights. The Richmond holiday tradition features lights, decorations, model trains, holiday dinners, hot chocolate, and more. Tickets on sale now. Nov. 21 to Jan. 8, 2023 at Lewis Ginter Botanical Garden, Richmond.
"Pretty Woman: The Musical." The popular romantic musical plays Nov. 22 to 27 at the Altria Theater, Richmond.
Mannheim Steamroller Christmas. Chip Davis, founder and creator of Mannheim Steamroller, will celebrate over 35 years of his annual Christmas concert tour, making it the longest running concert tour in the entertainment industry. The show includes dazzling multimedia effects. Nov. 30 at 7:30 p.m. at the Altria Theater, Richmond.
December
Christmas with C.S. Lewis. Join the thought-provoking Christian writer (or a facsimile thereof) at his Oxford home for Yuletide recollections. Dec. 1 to 4 at the Gottwald Playhouse at Dominion Energy Center, Richmond.
Handel's "Messiah." The Richmond Symphony and Richmond Symphony Chorus present the annual inspirational performance of the seasonal classic. Dec. 2, 7:30 p.m. at River Road Church in Richmond.
Jerry Seinfeld. The comedian's Richmond show sold out so quickly that a late show was added, on Dec. 2, 9:30 p.m.
Hip Hop Nutcracker. The holiday mash-up blends innovative digital graffiti and visuals to transform the landscape from traditional 19th-century Germany to the vibrant sights and sounds of contemporary New York City. Dec. 8 at 7 p.m. at Altria Theater, Richmond.
Channel 5 Live with Andrew Callaghan. Deadpan humor and unfiltered reporting on social and political issues. Dec. 9 at 7 p.m. at the Libby S. Gottwald Playhouse at Dominion Energy Center, Richmond.
CarMax Tacky Light Run: "10 Years of Tacky." Registration is open for the colorful nighttime 6k walk-jog-run event. Dec. 10, 6 p.m., beginning at Mid-lothian Mines Park, Chesterfield.
Vienna Boys Choir. Soak in the sweet holiday sounds of the renowned choir. Dec. 11 at 7:30 p.m. at Richmond's First Baptist Church, Richmond; Dec. 12, 7:30 p.m. at Harrison Opera House, Norfolk; and Dec. 13, 7:30 p.m. at Saint Bede Catholic Church, Williamsburg.
A Magical Cirque Christmas. World-acclaimed performers and cirque artists take audiences back in time, immersing them in the spirit of the season and performing Christmas classics through the decades. Dec. 14 at 7:30 p.m. at the Altria Theater, Richmond.
"Annie JR." Cadence Theatre brings the classic 1930s story to the stage, Dec. 16 to 23 at Libby S. Gottwald Playhouse, Richmond.
Coming in 2023
Poe Museum Centennial Celebration. Honor the 100th anniversary of the Poe Museum as writers R.L. Stine (Goosebumps) and Nnedi Okorafor (Who Fears Death, Black Panther) honor the legacy of Edgar Allan Poe, the "master of the macabre," and hear how Poe's strange and groundbreaking works still influence our world today. Jan. 23, 2023 at 7 p.m. at Dominion Energy Center, Richmond.
Virginia Wine Expo. The 9-day educational wine, spirits, and food experience highlights Virginia wine, plus wine from our guest regions – Napa Valley and Argentina – and local cuisine. Feb. 25 to March 5, 2023. Tickets on sale in October.
Hamilton. Featuring a musical score that blends hip-hop, jazz, R&B, and Broadway, has created somewhat of a revolution, itself. Catch it when it returns to Richmond on April 11 through 23, 2023, at the Altria Theater, Richmond.
Burning Man Artist Kate Raudenbush Exhibit Coming to Richmond. The Burning Man artist will premiere her enchanting and evocative new exhibit, "Incanto: An Oasis of Lyrical Sculpture," in collaboration with poet Sha Michele, the show will feature five monumental sculptures and run from April 28 through Oct. 29, 2023, at Lewis Ginter Botanical Garden, Richmond.
RSOL Designer House, 2023. The Richmond Symphony Orchestra League has announced its 19th designer house: the Taylor Estate, located on Monument Avenue. Save the date for Sept. 11, 2023.
Holiday happenings for festive fun
"Christmas on the Rocks." The hilarious holiday show returns to Richmond. The play brings together seven twisted holiday tales, featuring grown-up versions of favorite kids from Christmas specials. Nov. 18 to Dec. 18 at Richmond Triangle Players, Richmond.
"Miss Bennet: Christmas at Pemberley." In the charming sequel to Jane Austen's "Pride and Prejudice," the Bennet sisters celebrate the holidays at the Darcy estate. Nov. 25 to Jan. 1, 2023, at Virginia Rep's November Theatre, Richmond.
"A Broadway Christmas." Musical theatre performers celebrate timeless Christmas, Hanukkah, and Kwanzaa songs from Broadway, Hollywood, and Virginia Rep musicals. Dec. 2 to Jan. 1 at Hanover Tavern, Hanover.
"'Twas the Night Before Christmas." A jolly Santa, reindeer on the roof, moonlight on the snow, Ma and Pa in their caps, and sugarplums dancing in the dreams of hopeful children. Suggested for ages 5 and up. Dec. 17 to Jan. 1, 2023, at the new Virginia Rep Center for Arts and Education, 4204 Hermitage Rd., Richmond. Tickets go on sale Nov. 1.
The Christmas Carol Experience. Brian Clowdus Experiences puts guests into the story, participating in Jacob Marley's funeral and following Ebenezer Scrooge on his quest. Dec. 8 to 30 at Lovingston Winery, Lovingston.
Christmas in Southwest Virginia. A toy bag full of events celebrating the holidays at the Southwest Virginia Cultural Center & Marketplace, Abingdon:
Dec. 1: The Crooked Road Christmas Jam. Kicking off the season with live music and dinner.
Dec. 1 to 31: Celebration of Lights
Dec. 1 to 23: Letters to Santa
Dec. 3: Family Breakfast with Santa
Dec. 9: Happy Christmas Tour with Becky Buller and Nu-Blu, award-winning Appalachian bands.
Dec. 13: Children and Pet Photos with Santa
Ongoing Events
Garden Glow. Dramatic lighting transforms historic buildings and gardens, including Big Bright Mega Light, plus food trucks, fire pits, a Glow Bar, and Glow Shop. Advance ticket purchase recommended. Through Nov. 6 at Maymont, Richmond.
"Steel Magnolias." Laugh, cry, and call your friends to see the on-stage performance of the 1989 classic movie by Virginia Repertory Theatre. Through Nov. 13 at Hanover Tavern, Hanover.
American Democracy: A Great Leap of Faith. Examine our government's founding and the continuing story of America's bold experiment in a government "of, by, and for the people." Through Dec. 31 at the Virginia Museum of History and Culture, Richmond.
"Cheers, Virginia!" Learn about how everyday people and crafters have used their skills and ingenuity to make and improve beer, cider, spirits, and wine for their home tables and to consumers – from early settlers to today's craft beverages. Through Feb. 9, 2023, at the Virginia Museum of History & Culture, Richmond.
Forging Freedom, Justice and Equality. An exhibition covering important themes of Black history across Virginia, from commerce to military, education, sports, entertainment, and more. Through April 29 at the Black History Museum and Cultural Center of Virginia.
"Storied Strings." A new exhibition premiering at the VMFA explores the guitar's symbolism in American art and its story, through a variety of artistic and musical media. Through March 19, 2023, at the Virginia Museum of Fine Arts, Richmond.
"'I made this…': The Work of Black American Artists and Artisans." The first exhibition looking solely at the work of diverse Black artists and artisans from three centuries opens at the Art Museums of Colonial Williamsburg. Through Dec. 31, 2025, at the DeWitt Wallace Decorative Arts Museum, Williamsburg.