More What's Booming RVA: November 16 to 21
| November 16th, 2023
A week of diverse events, plus a link to future fun
---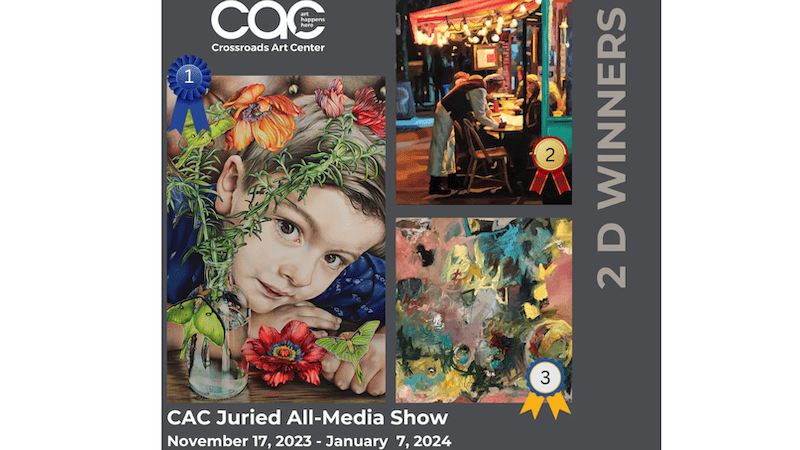 More of What's Booming in Richmond, Virginia, November 16 to 21, including musical opportunities from classic country and western to classical, theatrical performance, author appearances, art exhibitions, and so much more. Yes, RVA, you have a lot to be thankful for!
---
Check out the Boomer Top 5 picks in RVA, browse the week ahead below, or go to our updated events page for Down the Road happenings and ongoing exhibitions and performances.
November 16 to 21, 2023
What's happening in and around the Richmond region
Thursday, November 16
Thriller Night with Lauren Nossett. The author of "The Resemblance" and "The Professor" discusses the genre. FREE, registration required. November 16, 6 p.m., at Fountain Bookstore, Richmond.
Virtual Book Talk with Fergus M. Bordewich. The author discusses "Klan War: Ulysses S. Grant and the Battle to Save Reconstruction." Presented by the American Civil War Museum. FREE. November 16, 6:30 to 7:30 p.m., online.
Bernstein and Friends. The Richmond Symphony returns to Hardywood for chamber classics, beer, and pizza. Chia-Hsuan Lin conducts. November 16, 6:30 p.m., at Hardywood Richmond.
Friday, Nov. 17
Art Open House + Artist Reception. Highlighting Metropolitan Richmond Artists Association and the gallery member show "Red, Green & Blue," which donates 10% of proceeds to Capital Trees, a nonprofit enhancing Richmond's urban landscape through public green spaces. Celebrate the artists, stock up on gifts, decorate your home, and enjoy drinks, food, and music. Exhibition runs through Jan. 7, 2024. Open house on Nov. 17, 5 to 8 p.m., at Crossroads Art Center, Richmond.
Henrico Live Presents Brad Spivey. The veteran musician showcases the music of Merle Haggard, Johnny Cash, Waylon Jennings, George Jones, and others alongside stories about the songs and the legends who performed them. Nov. 17, 7 p.m., at Henrico Theatre, Highland Springs.
Mozart's Requiem, K. 626 (arr. Levin). The Choir of the Cathedral of the Sacred Heart joins with Three Notch'd Road: The Virginia Baroque Ensemble and soloists in performing Mozart's famed mass. FREE. Nov. 17, 7:30 p.m., at the Cathedral of the Sacred Heart, Richmond.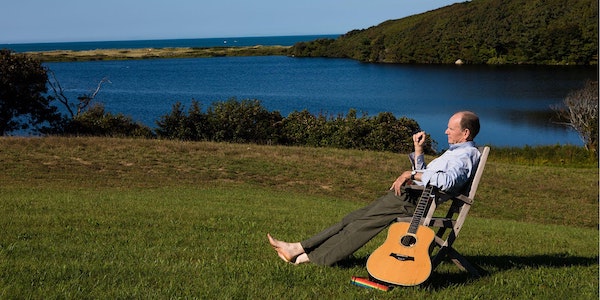 Livingston Taylor. For more than 50 years, the professional musician has been performing, writing songs, and teaching. He's written top-40 hits, including those recorded by brother, James Taylor. He brings charm and storytelling to his performances. Nov. 17, 8 p.m., at The Tin Pan, Richmond.
"The Barber of Seville." Rossini's prequel to "The Marriage of Figaro" serves up a witty tale of bribery, deception, disguise, and love. Virginia Opera accompanied by the Virginia Symphony Orchestra. Nov. 17, 7:30 p.m., and Nov. 19, 2:30 p.m., at Dominion Energy Center at Carpenter Theatre, Richmond.
Craft + Design Show. The Visual Arts Center of Richmond presents fine contemporary arts and crafts from all over the country. Nov. 17 to 19 at Main Street Station, Richmond.
Pocahontas Reframed Native Films, Music, Art, and Culture Festival. See Boomer's Top 5 Picks.
Saturday, Nov. 18
Historic Woodland Cemetery Tour. Learn about the final resting place of African Americans from the Richmond area, including tennis legend Arthur Ashe. The tour will highlight influential people who are at rest there as well as recent recovery efforts. Nov. 18, 11 a.m. to 1 p.m., at Woodland Cemetery, Richmond.
Rising Up: Taboo-Breaking Literary Fiction from Three Virginia Authors. Authors Betty Joyce Nash ("Everybody Here is Kin"), A.D. Nauman ("Down the Steep"), and Jody Hobbs Hesler ("What Makes You Think You're Supposed to Feel Better") discuss the craft of writing and their own works. Nov. 18, 7 p.m., at Book People, Richmond.
Light Up the Tracks. Downtown Ashland Association highlights the holidays with festive twinkling white lights, special events, caroling every Saturday at 5 p.m. till Christmas, and more. This weekend's events feature Light Up the Tracks on Nov. 18, 5 p.m., and Olde Time Holiday Parade, Nov. 19, 2 p.m., in downtown Ashland.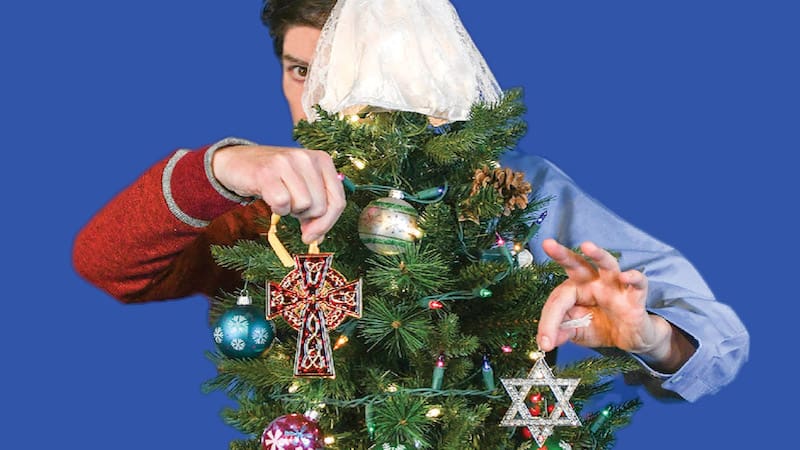 "Greetings." See Boomer's Top 5 Picks.
Dawoud Bey: Elegy. See Boomer's Top 5 Picks.
Sunday, Nov. 19 
Friendship Circle of Virginia's 3rd Annual Walk n Roll & Friendship Fair. See Boomer's Top 5 Picks.
Global Sounds. Student and community performances of traditional Japanese, West African, Brazilian, and Indonesian music. FREE. Nov. 19, 3 p.m., at Camp Concert Hall, University of Richmond.
Richmond Concert Chorale's Fall 2023 Concert. Music by William Byrd, Herbert Howells, Melissa Dunphy, N. Lincoln Hanks, Jocelyn Hagen, Lori Laitman, and Jenni Brandon. Nov. 19, 4 p.m., at All Saints Episcopal Church, Henrico.
Richmond Road Runners Club Twilight 5k. Run for fun and to raise money for the RRRC Youth Running Camp, to empower and encourage 6th to 9th graders in an appreciation of exercise and teamwork. Kids run and virtual options, too. Nov. 19, 4 p.m., at Robious Athletic Complex, Midlothian.
Monday, Nov. 20
UR Wind Ensemble. Old Wine in New Bottles presents an evening of music originally intended for other genres that have become standards for the wind ensemble. Music by Rimsky-Korsakov, Berlioz, Wagner, Anderson, and others. FREE. Nov. 20, 7:30 p.m., at Camp Concert Hall, University of Richmond.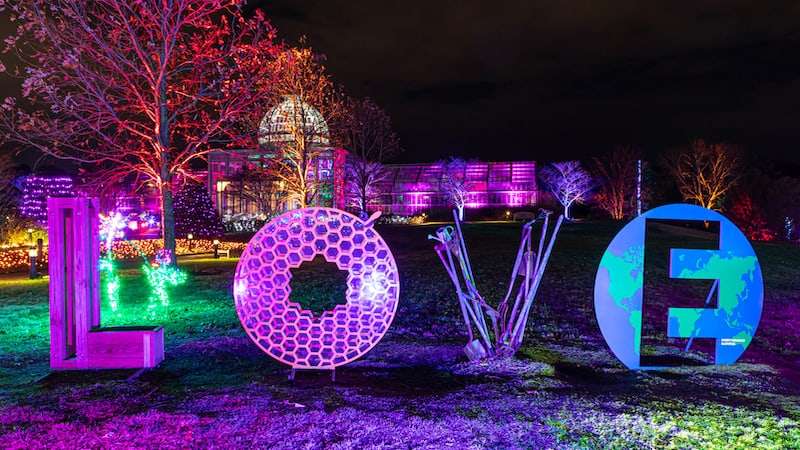 Dominion Energy GardenFest of Lights. See Boomer's Top 5 Picks.
Tuesday, Nov. 21
Gear & Beer 2023. Bring your no-longer-used outdoor gear to sell and/or buy some nicely priced gear, while supporting Beyond Boundaries. Nov. 21, 5 to 9 p.m., at Väsen Brewing, Richmond.
Thursday, Nov. 23
Happy Thanksgiving!
Ticket presale announcement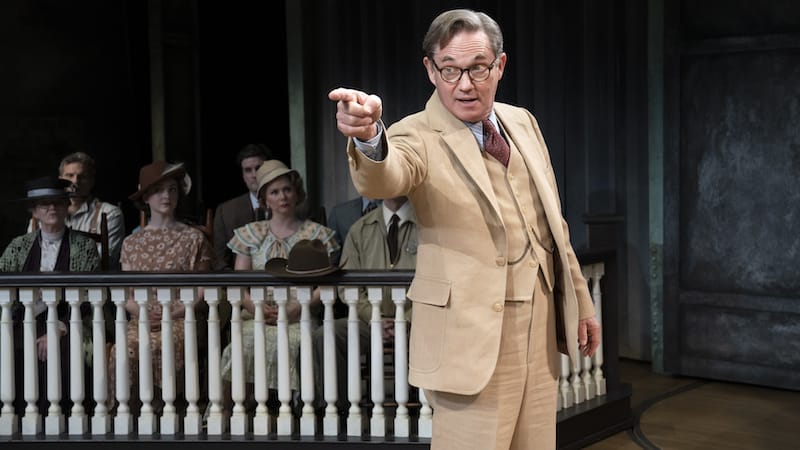 "To Kill a Mockingbird" Tickets on Sale. Presale tickets for the theatrical version of Harper Lee's moving story are available using code FINCH2.Tickets go on sale to the public on Friday, Nov. 17, at 10 a.m. at www.BroadwayInRichmond.com, at the Altria Theater Box Office, Monday through Friday from 10 a.m. to 2 p.m., and by calling 1-800-514-3849 (ETIX). The play was written by Aaron Sorkin, directed by Bartlett Sher, and stars Richard Thomas as Atticus Finch. It runs Feb. 27 to March 3 at Altria Theater, Richmond.
---
Anticipation … ! Click here to make plans with this list of events to come and ongoing exhibitions and performances.
Follow What's Booming on Boomer, updated every Thursday, and sign up at the bottom of our website for our twice-weekly newsletter.