What's Booming RVA: Thankful for Richmond, VA
| November 16th, 2023
Boomer's top 5 picks for the week ahead
---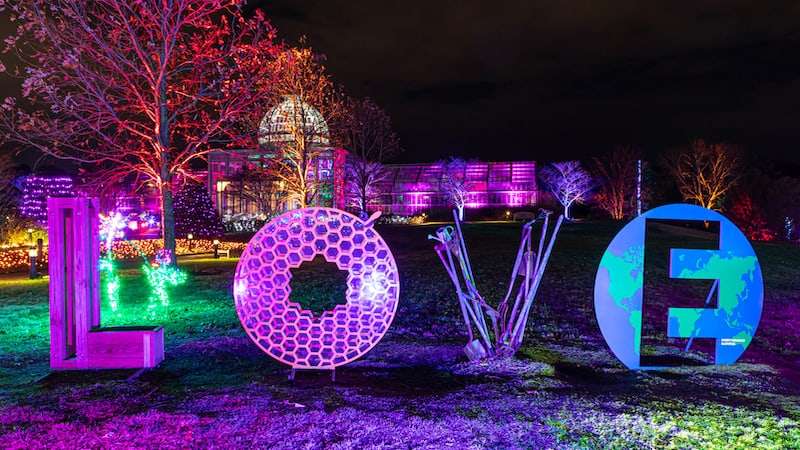 You'll find so much to do in Richmond, Virginia, from pure fun to inspiration to chances for kindness. These five picks demonstrate the spirit of our region in "What's Booming RVA: Thankful for Richmond, VA."
---
Pocahontas Reframed Native Films, Music, Art, and Culture Festival
Nov. 17 to 19 at the Virginia Museum of History and Culture
Highlighting art that shares Native American perspectives, with artists, authors, cineastes, and actors. Plus special events that share the perspectives and stories of Indigenous life, including a Tsenacommacah Eastern Indian Marketplace Saturday and Sunday, featuring native artisans selling handmade décor, art, jewelry, apparel, and more.
"Greetings"
Nov. 18 to Dec. 23 at Swift Creek Mill Theatre, South Chesterfield
This humorous and touching play opens this weekend. It explores faith, religion, family, and the holidays. You will laugh, you will wipe away a few tears at the heartwarming tale, so tote your tissues.
Dawoud Bey: Elegy
Nov. 18 to Feb. 25, 2024 at the Virginia Museum of Fine Arts, Richmond
Forty-two photographs and two film installations create three interwoven looks at tragedies of the Virginia slave trail, Louisiana plantations, and Ohio's Underground Railroad. Designed to deepen the viewer's understanding of African American experiences through the realities of history. Includes Bey's recent series of Richmond photographs.
Friendship Circle of Virginia's 3rd Annual Walk n Roll & Friendship Fair
Nov. 19, 1 to 3 p.m., at Byrd Park, Richmond
Walk, run, or roll for friendship on a 1 mile loop around Fountain Lake at Byrd Park. Bring your feet, scooters, bikes, wheelchairs, skates, and other mobility aids and Walk n Roll for Friendship! Plus inflatables, Kona Ice, cotton candy, and other entertainment. Support Friendship to help create an inclusive community by facilitating connections and social opportunities for people with and without disabilities.
Dominion Energy GardenFest of Lights
Nov. 20 to Jan. 7, 2024, at Lewis Ginter Botanical Garden, Richmond
A favorite tradition boasting millions of lights, botanical decorations, model trains, warming fire, hot chocolate, and more. This year's theme is Rhythms of Nature. In fact, it was voted as one of the best light displays in the nation! Go see for yourself just why!
Check websites for more details, including prices and registration requirements.
---
More of What's Booming to make you even more thankful for Richmond, VA
Food and more fun to fill your plate
Boomer's featured flavor of the week:
Have a Very Virginia Holiday, with history notes and recipes from Patrick Evans-Hylton
And lots more events to throw on your calendar:
November 16 to 22, with even more happenings + Down-the-Road events
---
FEATURED IMAGE, ABOVE: GardenFest of LOVE sign at Lewis Ginter Botanical Garden. Image by Tom Hennessy.