More What's Booming RVA: Nov. 2 to 9
| November 2nd, 2023
A week of events, announcements, and a link to future fun
---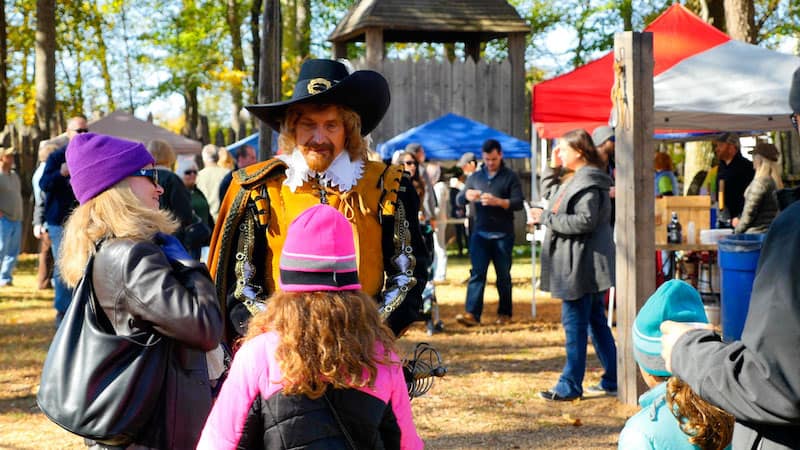 More of What's Booming in Richmond, Virginia, November 2 to 9, 2023. Think bluegrass and Deadgrass, arts, educational events and books, and celebrations of beer and brewing.
---
November 2 to 9, 2023
What's happening in and around the Richmond region
Thursday, November 2 
Sunrise Science. The new Science Museum series features experts with STEM-focused jobs – along with complimentary coffee. The first speaker is Dr. Rick Spinrad, Undersecretary of Commerce for Oceans and Atmosphere and the 11th NOAA Administrator, presenting "An Ocean Apart?" His presentation looks at the interconnectedness of the health of our oceans and our daily lives. FREE. November 2, 8 to 9 a.m., at the Science Museum of Virginia, Richmond.
Carole Weinstein Author Series. Suzanne Stryk, "The Middle of Somewhere: An Artist Explores the Nature of Virginia." The author and artist traveled through Virginia, exploring the creatures and the people in her book of essays, sketches, and ephemera. FREE, registration required. November 2, 6 to 7:30 p.m., at the Library of Virginia, Richmond.
Controversy / History – Beyond Law & Order: Building Community. What can history tell us about our future and how can it help shape tomorrow? FREE. November 2, 6 to 7:30 p.m., at The Valentine Museum, Richmond.
ThinkSmall. Artspace presents its International Miniature Invitational Exhibition of artwork for sale, in a range of styles and media, but no larger than 4x4x4 inches. Gala preview, November 2, 6 to 9 p.m., and FREE opening reception, November 3, 6 to 9 p.m., at Artspace, Richmond.
Petersburg Civil War Roundtable. Learn the significance and story of Civil War railroads. November 2, 7 p.m., at Pamplin Historical Park & The National Museum of the Civil War Soldier, Petersburg.
Richmond Coin and Currency Show. More than 55 tables of dealers with U.S., foreign, and ancient coins and currency. Raffle prizes. November 2 to 4, ACCA Temple Ballroom, Richmond.
Friday, November 3
Friday at the Museum – Deep Run School House. Learn about the rich and varied heritage of Henrico County and hear the stories of the people, places, and events through tours and hands-on activities. Nov. 3, noon to 4 p.m., at Deep Run School House at Short Pump Park, Henrico.
CNTR 1 Year Anniversary. Celebrate a year of creativity, inspiration, and community with art, music, and refreshments. Nov. 3, 6 to 11 p.m., at CNTR: A Creative Space, Richmond.
Race in Richmond Exhibit. The immersive, thought-provoking art exhibit delves into the intersection of race and identity, through photography, storytelling, and interaction. Launches on Nov. 3, 5 to 8 p.m., at The Wellness Collective, Richmond.
InLight 2023: Reflection and Refraction. See Boomer's Top 5 Picks.
First Friday Arts Walk. The monthly tradition returns. Nov. 3, 5 to 11 p.m., throughout the Richmond Arts District.
Craftsmen's Christmas Classic. Hundreds of artists and crafters from more than 20 states, including custom creators, presenting a variety of arts and crafts and specialty foods. Nov. 3 to 5 at Richmond Raceway Complex, Richmond.
Saturday, November 4
Breakthrough Trail 5k. Walk or run from Hart Farm through trails at Civil War Breakthrough Battlefield, which ended the 292-day siege of Petersburg. Nov. 4, 9 a.m. to noon, at Pamplin Historical Park, Petersburg.
Driving Tour: The Battle of Peebles' Farm. A caravan driving tour about the Sept. 30, 1864 battle, directed by Robert E. Lee and Ulysses S. Grant. Stops include Fort Dushane and hallowed grounds on public and private sites. TICKET DEADLINE NOV. 2. Tour on Nov. 4, 9 a.m. to 1 p.m., Petersburg National Battlefield, Petersburg.
History Matters Symposium. Historians, practitioners, enthusiasts, and the public explore the past with presentations that highlight groundbreaking research into Virginia history around the theme of "Discovery" through 12 panels of nearly 40 experts. Topics include 18-century Williamsburg's scientific community, the use of augmented reality to study the Civil War, the future of Richmond's Confederate monuments, firsthand accounts of Virginia's school desegregation movement, and more. Nov. 4, 9:30 a.m. to 7:30 p.m., at the Virginia Museum of History & Culture, Richmond.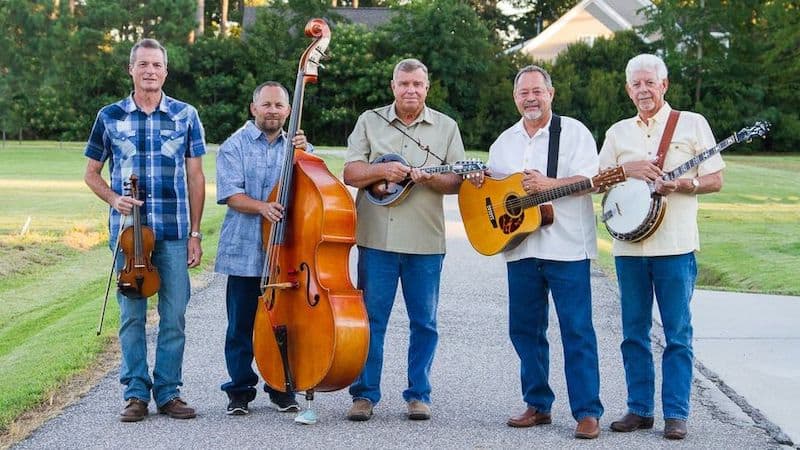 The Hardywood Bluegrass Festival. Bluegrass bands join the release of this year's OG Gingerbread Stout for a day of cheer. The band lineup includes Code Blue, The Hot Seats, The Alum Ridge Boys & Ashlee, Tara Mills Band and more. Nov. 4, noon, at Hardywood Richmond.
Basic City Beer Turns Five. The brewery marks five years in Richmond with a new IPA and other beers, plus cider, wine, and NA drinks, plus Billy Pie, live music and Richmond Markers Market. Dog friendly. Nov. 4, noon to 6 p.m., at Basic City Beer, Richmond.
Hops in the Park. The annual beer, hops, and harvest festival celebrating the history of brewing in Virginia – including the present. Dozens of Virginia craft beers, brewing demos, farmers market, music, food, and history. Nov. 4, noon to 6, at Henricus Historical Park, Chester.
En Plein Air. Learn the history of the outdoor painting movement. Take your own art supplies and join in the creativity. Nov. 4, 1 to 3 p.m., at Meadow Farm, Glen Allen.
Oysters, Barbecue … Battersea. Oysters fresh from the grill, barbecue with Southern sides, live music, British cars, beer, and wine – all on 35 acres of Historic Battersea. The 1768 Palladian villa will be open for tours. Nov. 4, 1 to 4 p.m., at Battersea, Petersburg.
Hatch Local Book Club Series. The vibrant new food hall in Manchester kicks off its new book club with the book "100 Things to Do in Richmond Before You Die." What's on your bucket list? Nov. 4, 2 to 3 p.m., at Hatch Local Manchester, Richmond.
The Big LeBYRDski Fest. Wear your The Dude-style bathrobe and join the fan club to participate in the cult classic, "The Big Lebowski." Nov. 4, bar crawl at 3 p.m., trivia and costume contest at 7 p.m., and screening at 7:30 p.m. at the Byrd Theatre, Richmond.
Richmond Highland Games. See Boomer's Top 5 Picks.
Sunday, November 5 
Open Studio Sunday. Participate in an art activity inspired by an object from the VMFA collection. For all ages. FREE. Nov. 5 (and all first Sundays), noon to 3 p.m., at the Virginia Museum of Fine Arts, Richmond.
Madeleine Peyroux. See Boomer's Top 5 Picks.
Monday, November 6
Hands-on History: Remembering Our Veterans. Ages 5+, explore the history of Remembrance Day, now called Veterans' Day, with family-friendly craft and activity stations. Nov. 6, 1 to 3 p.m., at Belmont Recreation Center, Henrico.
Tuesday, November 7
VMFA's "3 in 30" Programs. Explore three art objects in 30 minutes as curators and educators discuss works in the permanent collection and special exhibitions, around themes. FREE. Nov. 7, 11 to 11:30 a.m., at the Virginia Museum of Fine Arts, Richmond.
Genealogical Virtual Event. German research: Sachsen. Hosted by GRIVA, the Genealogical Institute of Virginia. Nov. 7, 7 p.m., online.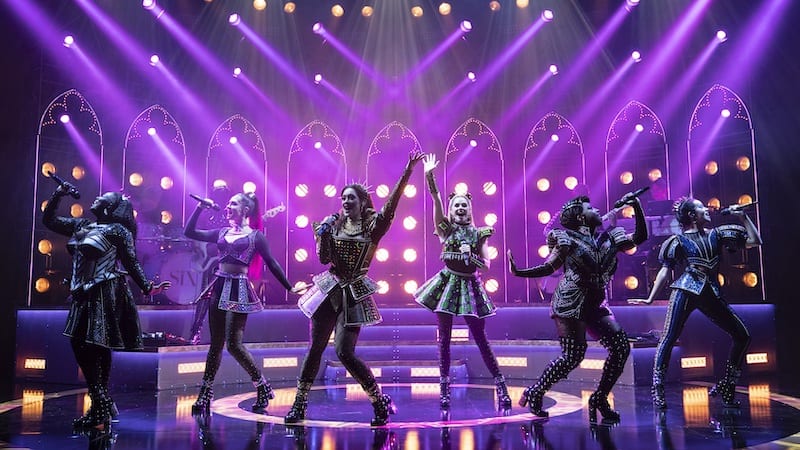 "Six: The Musical." See Boomer's Top 5 Picks.
Wednesday, November 8
"American Visions: 1800 to 1860." Historian Ed Ayers discusses early decades of the 19th century, which saw the expansion of slavery, Native dispossession, wars with Canada and Mexico, mass immigration, and powerful religious movements, alongside the powerful who defended the status quo and others who defied it. Nov. 8, 6 p.m., at the Virginia Museum of History & Culture, Richmond.
Virtual Literary Book Club. The Library of Virginia leads discussion on Barbara Kingsolver's Pulitzer Prize winning "Demon Copperhead." FREE, registration required. Nov. 8, 6:30 p.m., online.
Deadgrass. See Boomer's Top 5 Picks.
Jazz & Contemporary Combos. Take in student recitals, faculty ensembles, and more. FREE, registration required. Nov. 8, 7:30 p.m., at Camp Concert Hall, University of Richmond.
Thursday, November 9
"First Landings": Film and Discussion. A look at European colonization's initial effects on Indigenous peoples of the Americas. Discussion with writers and directors Ethan Brown (Pamunkey) and Federico Cuatlacuatl (Nahua, born in Coapan, Cholula, Mexico). Nov. 9, 6:30 to 8 p.m., at Virginia Museum of Fine Arts, Richmond.
J'Nai Bridges. The mezzo-soprano comes to Richmond in a performance said to distill the beauty of opera for seasoned fans and new lovers of the genre. Accompanied by pianist Mark Markham. Nov. 9, 7:30 p.m., at Camp Concert Hall, University of Richmond.
IMAGE CAPTION, ABOVE: The North American Tour Boleyn Company of SIX. Photo by Joan Marcus.
News Worth Knowing
Veterans' Events, Tolkien, Scrooge, and Folk Fest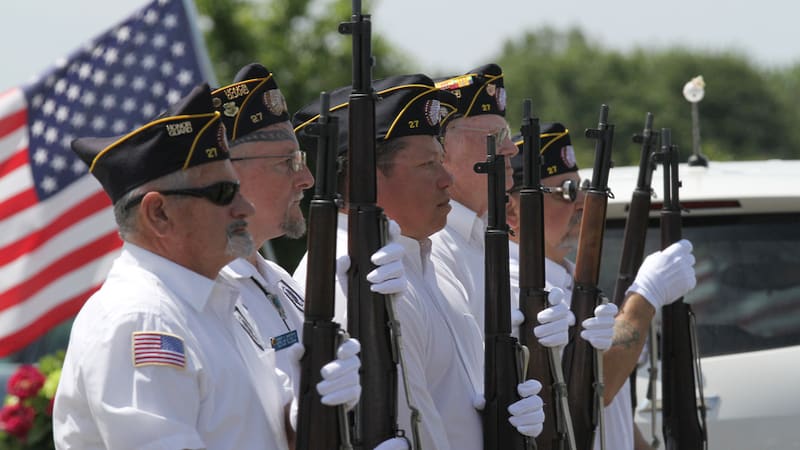 Commonwealth's Veterans Day Ceremony. Government officials, members of the Joint Leadership Council, Board of Veterans Services, active-duty service members, veterans, and families join to honor all who have served in America's Armed Forces. Also broadcast live on WTVR-TV 6 and livestreamed through CBS 6 services. FREE. Nov. 10, 11 a.m., at the Virginia War Memorial, Richmond.
The Virginia War Memorial is hosting a water and junk food stop along the Richmond Marathon route, Mile 16 at the Virginia War Memorial on Belvidere Street. They need volunteers to help make it one of the biggest and most patriotic spirit stops along the course. Nov. 11, 8:30 a.m. to 12:30 p.m., at the Virginia War Memorial, Richmond.
Veterans Day Ceremony. Keynote address from Brigadier General Patricia Wallace, the first female commanding general of the 80th Training Command (The Army School System). Previously the first woman and person of color to serve as Commanding General of the 91st Training Division, Wallace is a recipient of the Legion of Merit and Army Bronze Star Medal, among other awards and decorations. Plus music from students. Nov. 11, 2 p.m., at the Vietnam Veterans Memorial Building at the Chesterfield County Fairgrounds, Chesterfield Courthouse.
Tolkien's Untold Tales. Profs & Pints looks at hidden stories underlying "The Lord of the Rings" with Peter Grybauskas, senior lecturer in English at the University of Maryland, teacher of courses on J.R.R. Tolkien, and author of "A Sense of Tales Untold: Exploring the Edges of Tolkien's Literary Canvas." Nov. 15, 6 to 8:30 p.m., at Triple Crossing Beer – Fulton, Richmond.
"Scrooge in Rouge." A merry, madcap, and melodious take on a Victorian-era music hall version of "A Christmas Carol." Seventeen of 20 cast members have taken ill, leaving only three to play the roles in the show, with the inevitable resulting gaffs and antics. Filled with bad puns, bawdy malapropisms, naughty double-entendres, and witty songs.
Richmond Folk Festival 2024 Dates Announced. Mark your calendar for Sept. 27 to 29 (moved from its typical October weekend to avoid the Jewish holiday of Yom Kippur). On and around Brown's Island, Richmond.
---
Anticipation … ! Click here to make plans with this list of events to come and ongoing exhibitions and performances.
Follow What's Booming on Boomer, updated every Thursday, and sign up at the bottom of our website for our twice-weekly newsletter.