What's Booming RVA: Men Throwing Big Sticks
| November 2nd, 2023
Boomer's top 5 picks for the week ahead
---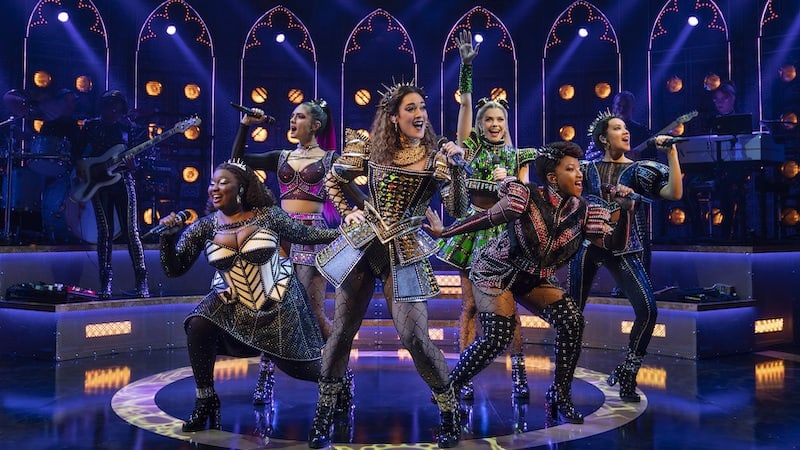 Illuminated art, the smooth sounds of Careless Love, a new look at Henry VIII's six wives, Jerry Garcia inspirations, and all things Celtic – including men in kilts throwing big poles. All in "What's Booming RVA: Men Throwing Big Sticks."
---
InLight 2023: Reflection and Refraction
Nov. 3 to 4, 7 to 11 p.m. each night, along the 200 to 400 blocks of West Broad Street, Richmond
An annual public exhibition of contemporary art featuring multimedia, sculpture, installation, performance, community-based works, and virtual projects that utilize light-based platforms meant to be experienced in the dark. Held in a different location every year.
Richmond Highland Games
Nov. 4 and 5 at Dorey Park and Recreation Center, Henrico
Two days of Celtic gems: bagpipes, Highland and Irish dance competitions, Irish coffee, harp and fiddle competitions, Gaelic hurling, rugby, heavy athletic competitions, caber tossing, hammer throws, traditional foods, Scotch eggs, fish and chips, scones, clans and societies available for research, plus Highland and Celtic vendors. Plus live music to match the day. Dog friendly, too.
Madeleine Peyroux
Nov. 5, 7 p.m., and Nov. 6, 8 p.m., at The Tin Pan, Richmond
Inspired by Edit Piaf, Peyroux spent her teenage years busking in Paris, befriending the city's street musicians, and spending time in the Latin quarter, touring the streets of Europe beginning at age 16. Her debut album "Dreamland" (1996) sold 200,000 copies. The smoooth jazz and blues performer sooothes Richmonders for two separate shows.
"SIX: The Musical"
Nov. 7 to 12 at Altria Theater, Richmond
From Tudor queens to pop icons, the six wives of Henry VIII take the microphone to remix 500 years of historical heartbreak into a celebration of 21st-century girl power. This new original musical won 23 awards in the 2021/2022 Broadway season, including the Tony Award for Best Original Score (Music and Lyrics) and the Outer Critics Circle Award for Best Musical. Recommended for ages 10 and up.
Deadgrass
Nov. 8, 7 p.m., at Cultural Arts Center, Glen Allen.
If Jerry Garcia's music could be blended with rock, jazz and other American genres, what would that sound like? Deadgrass has been described as "a string band adventure through Jerry Garcia's musical world." "We interpret Jerry's catalogue and make it our own," said Matt Turk, co-founder. "We're not a tribute band. We're a group of musicians who bring bluegrass/folk/rock/jazz/jam/Americana and more to create our own interpretation of this incredible American music."
Check websites for more details, including prices and registration requirements.
---
More of What's Booming in Richmond besides men throwing big sticks
Food and more fun to fill your plate
Boomer's featured flavor of the week:
Two Richmond favorites, pimento cheese and mac & cheese, come together in this hearty recipe!
And lots more events to throw on your calendar:
An entire week of events, November 2 to 9 + Down-the-Road events
---
PHOTO CAPTION, ABOVE: The North American Tour Boleyn Company of SIX. Photo by Joan Marcus.