More What's Booming RVA: November 9 to 16
| November 9th, 2023
A week of events, announcements, and a link to future fun
---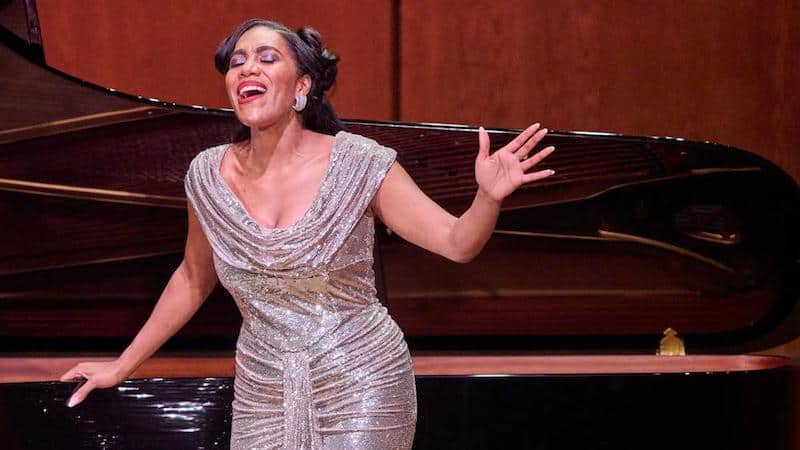 More of What's Booming in Richmond, Virginia, November 9 to 16, 2023. Veterans Day, musical and theatrical performances, educational opportunities, road trips, and more.
---
Check out the Boomer Top 5 picks in RVA, browse the week ahead, or go to our updated events page for Down the Road happenings and ongoing exhibitions and performances.
FEATURE IMAGE: J'Nai Bridges to perform at Camp Concert Hall, University of Richmond, Virginia.
---
November 9 to 16, 2023
What's happening in and around the Richmond region
Thursday, Nov. 9 
"First Landings": Film and Discussion. A look at European colonization's initial effects on Indigenous peoples of the Americas. Discussion with writers and directors Ethan Brown (Pamunkey) and Federico Cuatlacuatl (Nahua, born in Coapan, Cholula, Mexico). Nov. 9, 6:30 to 8 p.m., at Virginia Museum of Fine Arts, Richmond.
J'Nai Bridges. The mezzo-soprano comes to Richmond in a performance said to distill the beauty of opera for seasoned fans and new lovers of the genre. Accompanied by pianist Mark Markham. Nov. 9, 7:30 p.m., at Camp Concert Hall, University of Richmond.
"Six: The Musical." From Tudor queens to pop icons, the six wives of Henry VIII take the microphone to remix historical heartbreak into a celebration of 21st-century girl power. Through Nov. 12 at Altria Theater, Richmond.
"Hamlet." Extended with two more performances. Richmond Shakespeare opens its 25th anniversary season with the classic drama, examining questions about life and existence, sanity, love, death, and betrayal. Through Nov. 17 at Dominion Energy Center's Gottwald Playhouse, Richmond.
Friday, Nov. 10
Commonwealth's Veterans Day Ceremony. See Boomer's Top 5 Picks.
Opening Reception from Page Bond Gallery. Art from Mira Hecht, "Near Light," and Katie ré Scheidt: "Éclat." Plus autumnal wines and cheese. Nov. 10, 5 to 7 p.m., at 3North, Richmond.
Tartan Terrors. The Celtic Invasion mixes music energy with traditional folklore, dance, and humor, using classic bagpipes and fiddle, driving drum tones, and signature guitar styles. Nov. 10, 7:30 p.m., at Perkinson Center, Chester.
Earth, Wind & Fire Tribute Band. Paying homage to one of the greatest bands of its era. Nov. 10, 8 p.m., at The Tin Pan, Richmond.
"The Thanksgiving Play." See Boomer's Top 5 Picks.
"Lonely Planet" by Steve Dietz. A poignant, funny, and stirring testament to the power of compassion and friendship. Jody needs to take an AIDS test, and his friend Carl stays by his side with guidance and wisdom. Nov. 10 to 26 at Firehouse Theatre, Richmond.
Saturday, Nov. 11
Sports Backers Richmond Marathon, Half Marathon, and 8k. Participate as a runner/walker or be a spectator in "America's Friendliest Marathon" – or be aware of road closures! Nov. 11, 7 a.m. to 2 p.m., around Richmond.
The Virginia War Memorial is hosting a water and junk food stop along the Richmond Marathon route, Mile 16 at the Virginia War Memorial on Belvidere Street. They need volunteers to help make it one of the biggest and most patriotic spirit stops along the course. Nov. 11, 8:30 a.m. to 12:30 p.m., at the Virginia War Memorial, Richmond.
Fall Craft Fair. Nearly 70 artisans and other vendors present gifts, crafts, and treats. Nov. 11, 9 a.m. to 3 p.m., at Monacan High School, Richmond.
Hanover Book Expo. More than 40 Virginia authors displaying, discussing, signing, and selling their books, plus children's storytime, Crossroads Irish Dance Troupe, art, workshops, and a salute to veterans. Nov. 11, 10 a.m. to 3 p.m., at the VFW Post 9808, Mechanicsville.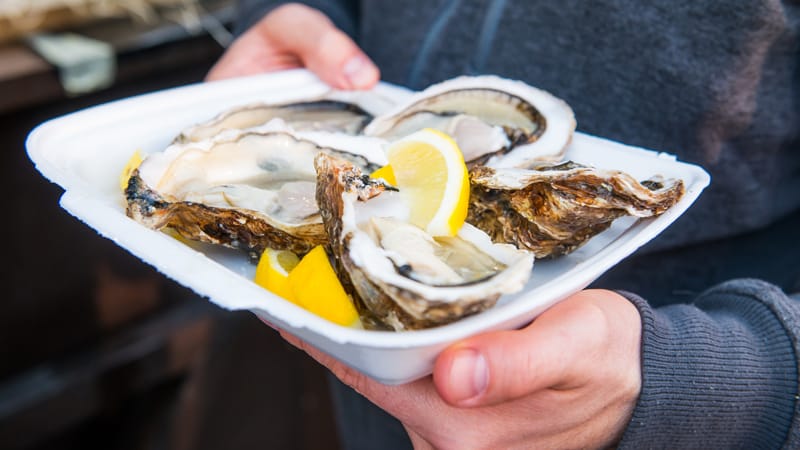 Harbor Blast Vet Fest Oyster Festival. Celebrating veterans, Gold Star families, and active duty soldiers with fresh oysters and a cash bar for beer, wine, and liquor drinks, and other foods to purchase. Nov. 11, noon to 5 p.m., at Appomattox Boat Harbor on Fine Street, Prince George.
Veterans Day Ceremony in Chesterfield. See Boomer's Top 5 Picks.
Connor's Heroes & Virago Spirits Block Party. See Boomer's Top 5 Picks.
Sunday, Nov. 12 
Encounter: A Natural Wine Festival. An exploration of natural wines with tastings and panel discussions. Also look for satellite events – meet and greet, Virginia ciders, Austrian wine, wine dinners, and more – at Jubilee, Alewife, Laura Lee, Truckle Cheese Bar, and other venues, on Saturday and Sunday. Nov. 12, 1 to 5 p.m., at the Institute for Contemporary Art, Richmond.
Singing the Power of Diversity: Fall Concert. One Voice Chorus presents classical, spiritual, jazz, and show tunes. At 3 p.m., there will be a pre-concert talk on racial harmony and understanding, entitled "Conversations in Living Black & White." All are welcome. One Voice Chorus is a non-profit, non-auditioned, intentionally integrated community chorus. Nov. 12, 4 p.m., at First Baptist Church, Richmond.
Terence Blanchard, "Fire Shut Up in My Bones." See Boomer's Top 5 Picks.
Monday, Nov. 13
Ashland Theatre's 1948 Film Series. "State of the Union," starring Katharine Hepburn, Angela Lansbury, and Spencer Tracy. The small-town theater celebrates its 75th anniversary with 1948 films. Nov. 13, 7 p.m., at Ashland Theatre, Ashland.
Tuesday, Nov. 14
Beth Macy on "Raising Lazarus." The Virginia-based, award-winning author speaks of her recent book, which shines a light on the people advocating for and providing care for the addicted and on solutions to the crisis. Q&A to follow. Nov. 14, 6 p.m., at the Virginia Museum of History & Culture, Richmond.
RSYO Fall Concert. The talented Richmond Symphony Youth Orchestra offers an evening of music and a chance to see the talent of the future. FREE. Nov. 14, 7 p.m., at Carpenter Theatre at Dominion Energy Center, Richmond.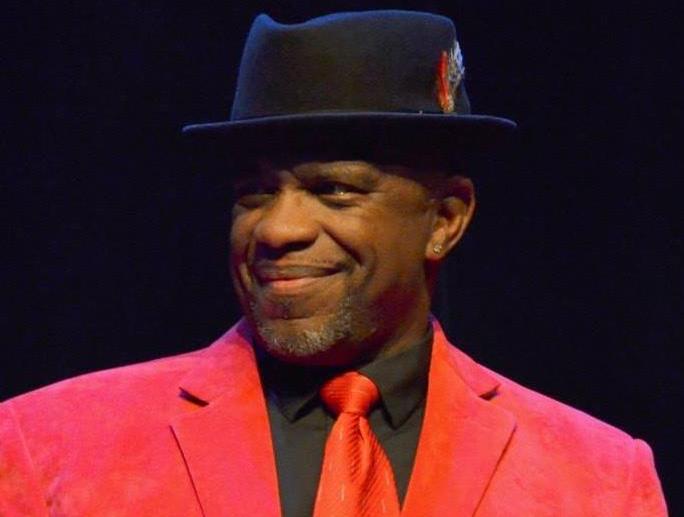 Bobby Blackhat Band. Chicago, Memphis, Piedmont, and Delta style blues along with a little Gospel makes for a toe tappin', finger poppin', hip shakin' experience from Virginia's Blues Ambassador. Nov. 14, 7 p.m., at The Cultural Arts Center, Glen Allen.
Genealogical Virtual Event. Targeted DNA Testing. Learn the benefits of asking relatives to take a DNA test and how they can help us solve genealogical puzzles. Hosted by GRIVA, the Genealogical Institute of Virginia. Nov. 14, 7 p.m., online.
Wednesday, Nov. 15
Lunch with Tom Dorsey. For stock brokers and financial institutions. Nov. 15, 11 a.m. to 1 p.m., at C&J Co-Op, Chesterfield.
"The Byrd Machine in Virginia." Author Michael Lee Pope discusses the last major political machine in the commonwealth. Nov. 15, noon, at the Library of Virginia, Richmond.
Tolkien's Untold Tales. Profs & Pints looks at hidden stories underlying "The Lord of the Rings" with Peter Grybauskas, senior lecturer in English at the University of Maryland and Tolkien expert. Nov. 15, 6 to 8:30 p.m., at Triple Crossing Beer – Fulton, Richmond.
Winston Churchill & The Civil War. Lee Pollock of the International Churchill Society explores the statesman's fascination with the Civil War and what it reveals. Nov. 15, 6:30 to 7:30 p.m., at the American Civil War Museum – Tredegar, Richmond.
Dr. Neil deGrasse Tyson: Cosmic Collisions. The astrophysics guru shares his wisdom and knowledge. Nov. 15, 7:30 p.m., at Altria Theater, Richmond.
"Scrooge in Rouge." See Boomer's Top 5 Picks.  
Thursday, Nov. 16
First Ladies of the Civil War virtual discussion. Delve into the lives of Mary Todd Lincoln and Varina Davis. Presented by the American Civil War Museum as part of Roundtable. FREE. Nov. 16, 11 a.m. to noon, online.
Virtual Book Talk with Fergus M. Bordewich. The author discusses "Klan War: Ulysses S. Grant and the Battle to Save Reconstruction." Presented by the American Civil War Museum. FREE. Nov. 16, 6:30 to 7:30 p.m., online.
Bernstein and Friends. The Richmond Symphony returns to Hardywood for chamber classics, beer, and pizza. Chia-Hsuan Lin conducts. Nov. 16, 6:30 p.m., at Hardywood Richmond.
Road trips!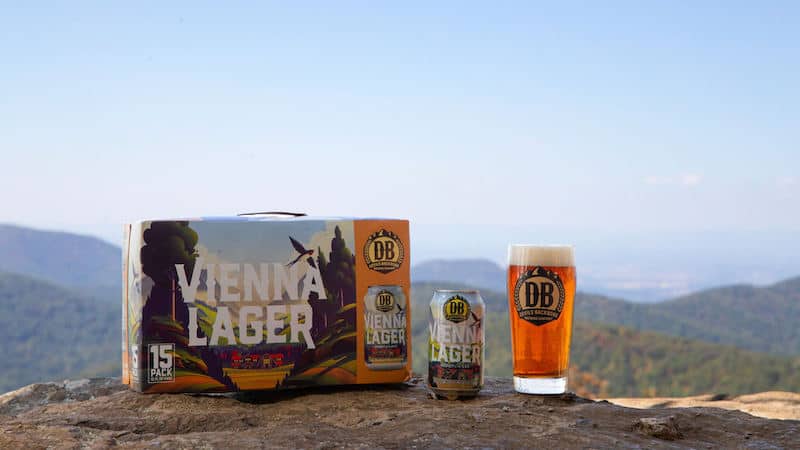 Devils Backbone's 15th Anniversary. The successful Virginia brewery is celebrating 15 years, inviting guests to make even more memories at their locations. Enjoy throwback specialty beer flights, old-school merch, and plenty of specials. Upcoming parties will be held at the original Basecamp (Nelson County) on Nov. 10 to 12 and at the Outpost (Lexington) on Nov. 18 to 20.
"I made this": Black Artists & Artisans Conference. Celebrating the craftsmanship and creativity of Black craftspeople from the 18th to 20th centuries. Presentations, tours, food. Nov. 10 to 11 in Colonial Williamsburg.
Artisan Studio Tour. Visit artists creating in a variety of media, in their working spaces, by following the self-guided studio tour. Download the passport for credits at the studio of your choice. Nov. 11 and 12, 10 a.m. to 5 p.m. both days, around the Charlottesville area.
Director's Series at Jamestown Settlement. Susan Devan Harness, cultural anthropologist, member of the Confederated Salish and Kootenai tribes, and American Indian transracial adoptee, shares her journey to understanding the complexities of being an American Indian child adopted by a White couple. Nov. 15, 7 p.m., at Jamestown Settlement's Robins Foundation Theater, Williamsburg.
News worth knowing
"Greetings." A humorous and touching play exploring faith, religion, family, and the holidays. Nov. 18 to Dec. 23 at Swift Creek Mill Theatre, South Chesterfield.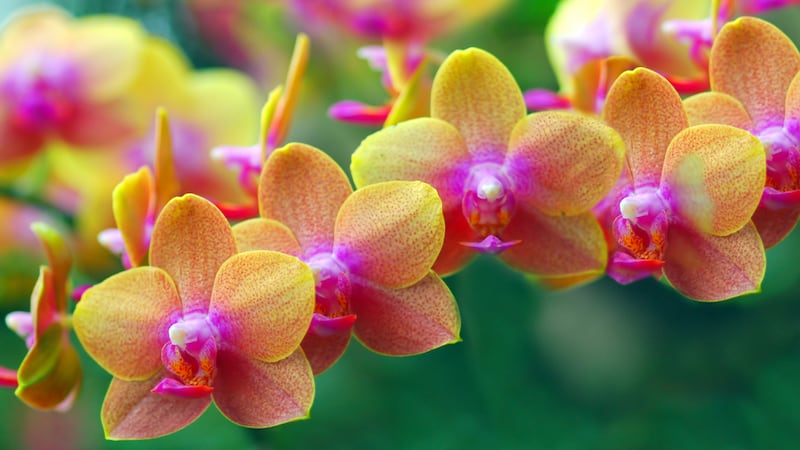 2024 Virginia Orchid Society Show, "Orchids: Let's Celebrate." Hundreds of orchids on display, lectures for beginners and experienced growers, vendor sales of orchids and accessories, and an art exhibit. Feb. 23 to 25, 2024, at Lewis Ginter Botanical Garden.
Randy Rainbow for President Tour. Uproarious political humor with an unapologetically gay stance, enhanced with music and costumes. Use code 'DEC23' to access presale through Nov. 9 at 10 p.m. Performance on March 28, 7:30 p.m., at Dominion Energy Center, Richmond.
---
Anticipation … ! Click here to make plans with this list of events to come and ongoing exhibitions and performances.
Follow What's Booming on Boomer, updated every Thursday, and sign up at the bottom of our website for our twice-weekly newsletter.