What's Booming RVA: Veterans Day and Other Heroes
| November 9th, 2023
Boomer's top 5 picks for the week ahead
---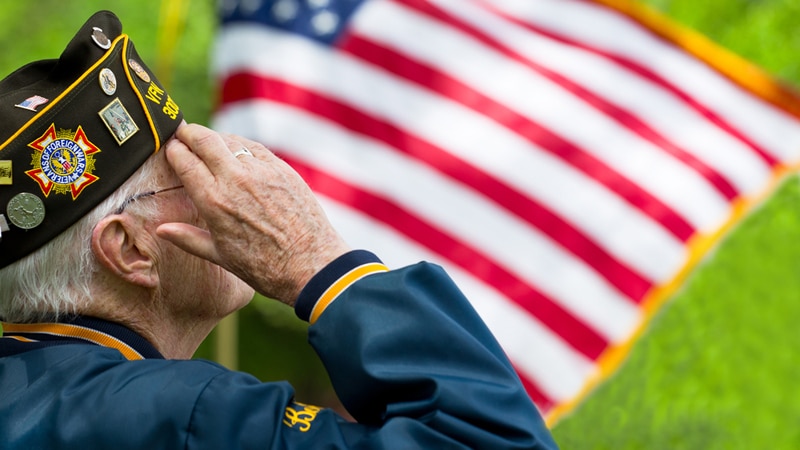 Two ceremonies for veterans and free admission, a bumbling but well-meaning Thanksgiving play, spirits for Connor's Heroes, a Black opera hero, and an intentionally gaff-filled take on a holiday classic. All in "What's Booming RVA: Veterans Day and Other Heroes."
---
Veterans Day Honors
Commonwealth's Veterans Day Ceremony
Nov. 10, 11 a.m., at the Virginia War Memorial, Richmond
Government officials, members of the Joint Leadership Council, Board of Veterans Services, active-duty service members, veterans, and families join to honor all who have served in America's Armed Forces. Also broadcast live on WTVR-TV 6 and livestreamed through CBS 6 services. FREE.
Free Admission for Veterans
Nov. 10 and 11, at Virginia Museum of History & Culture, Richmond
Two days of free admission for veterans and active military, with ID.
Veterans Day Ceremony
Nov. 11, 2 p.m., at the Vietnam Veterans Memorial Building at the Chesterfield County Fairgrounds, Chesterfield Courthouse
Keynote address from Brigadier General Patricia Wallace, the first female commanding general of the 80th Training Command (The Army School System). Previously the first woman and person of color to serve as Commanding General of the 91st Training Division, Wallace is a recipient of the Legion of Merit and Army Bronze Star Medal, among other awards and decorations. Plus music from students.
"The Thanksgiving Play"
Nov. 10 to 19 at Theatre Gym at Virginia Repertory Theatre, Richmond
A humorous, satirical story of an attempt to craft a pageant that navigates both the story of Turkey Day and Native American heritage. Presented by Cadence Theatre.
Connor's Heroes & Virago Spirits Block Party
Nov. 11, 4 to 10 p.m., at Virago Spirits, Richmond
The Richmond craft distillery celebrates its five-year anniversary with a family- and dog-friendly event. Live music, a food truck, local artisan vendor market, juggling and magic from Jonathan the Juggler, and live music, alongside craft cocktails, cider, and beer. A portion of proceeds benefits Connor's Heroes.
Terence Blanchard, "Fire Shut Up in My Bones"
Nov. 12, pre-show artist talk at 6:30 p.m., show at 7:30 p.m., at Camp Concert Hall, University of Richmond
In 2021, Terence Blanchard's "Fire Shut Up in My Bones" was the first opera by a Black composer performed at the Metropolitan Opera. Based on Charles M. Blow's harrowing memoir, it's a powerful musical exploration of race, sexuality, and identity.
"Scrooge in Rouge"
Nov. 15 to Dec. 23 at Robert B. Moss Theatre, Richmond Triangle Players, Richmond
A merry, madcap, and melodious take on a Victorian-era music hall version of "A Christmas Carol." Seventeen of 20 cast members have taken ill, leaving only three to play and roles in the show, with the inevitable resulting gaffs and antics. Filled with bad puns, bawdy malapropisms, naughty double-entendres, and witty songs.
Check websites for more details, including prices and registration requirements.
---
More of What's Booming in Richmond besides Veterans Day honors
Food and more fun to fill your plate
Boomer's featured flavor of the week:
The Monticello AVA has earned huge accolades for its wineries and vineyards, and fall is a wonderful time to explore!
And lots more events to throw on your calendar: