Virginia Wine Region Wins Wine Region of the Year
| November 7th, 2023
Plus one Virginia winery wins Winery of the Year
---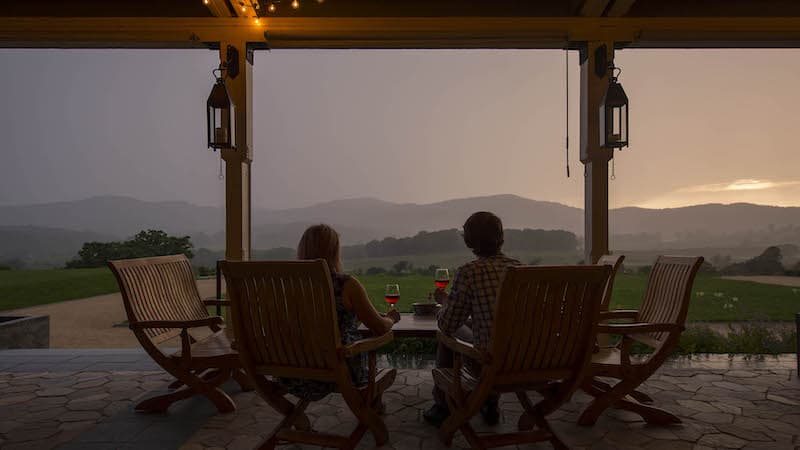 About 10 years ago, I was on a culinary adventure with other food and travel writers in Virginia. One male writer spoke very negatively about Virginia wine, declaring them all inferior to California, Europe, and other such "notable" wine regions. I stood up for Commonwealth wines then, and I have even more reason to vouch for the quality of Virginia wines now. Especially now, because the Monticello AVA (American Viticultural Area) has won Wine Region of the Year in Wine Enthusiast's 2023 Wine Star Awards.
The Charlottesville area was just one of five wine regions around the world nominated for this prestigious award. It was the only nominee from North America.
Wine Enthusiast's executive media team made the winning selections based on many factors, "including impact on consumers and trade in the wine, spirits, or beer space, commercial successes, company/brand vision, and trendsetting. The Wine Star Awards are an overall beverage industry awards program." The decision is based on the input of all divisions of the company, not simply for editorial considerations.
About the AVA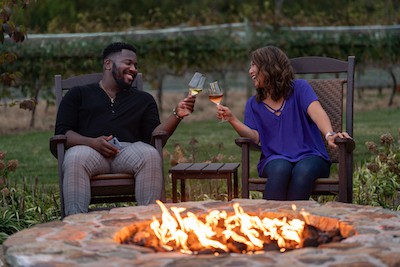 The region's history with wine dates to the days of Thomas Jefferson, who believed the area's terroir to be ideal for growing grapevines. While Jefferson's intuition about the land was correct, his experiments were unsuccessful. The region saw its first successful vineyard ventures in the mid-1970s, when winemakers began experimenting with grapes better suited for the land.
The best way to explore the Monticello AVA and the Charlottesville region is on the Monticello Wine Trail, with more than 40 vineyards within a 25-mile radius of Charlottesville.
A new marketing initiative will tells the story of the region's history, through wine. Historic Vines New Roots focuses on the destination's wineries and strives to make wine more accessible, inclusive, and approachable for everyone. As part of this initiative, the Charlottesville Albemarle Convention and Visitors Bureau (CACVB) has released a new tourism video that highlights the diversity of the beverage and the wineries.
One winery in the Monticello AVA, Barboursville Vineyards, received its own accolade as part of Wine Enthusiast's 2023 Wine Star Awards. Barboursville Vineyards was one of five finalists for the American Winery of the Year award.
---