More What's Booming RVA: October 12 to 19
| October 12th, 2023
A week of events, announcements, and a link to future fun
---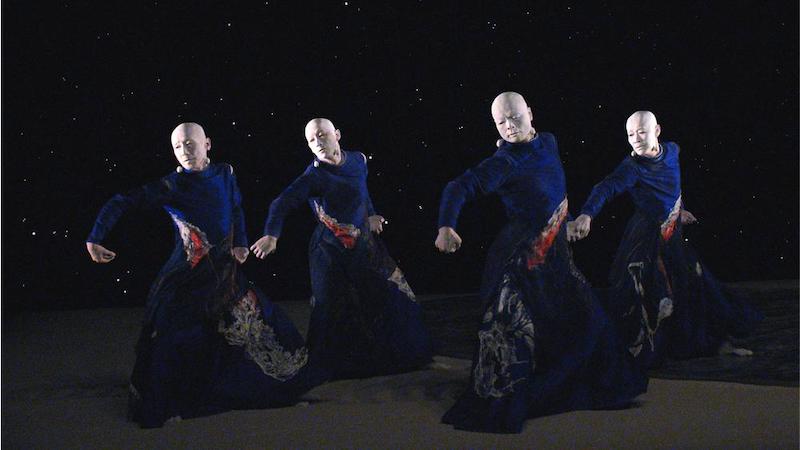 More of What's Booming in Richmond, Virginia, October 12 to 19, 2023. Musical masters all over town, gripping performances, and author events – Virginia Literary Awards and meet-and-greets, including five experts on having fun in RVA who present "100 Things to Do in Richmond Before You Die"!
---
Check out the Boomer Top 5 picks in RVA, browse the week ahead … below, or go to our updated events page for Down the Road happenings and ongoing exhibitions and performances.
October 12 to 19, 2023
Thursday, October 12
Jim Messina. Yeah, that one! See Boomer's Top 5 Picks.
"Frozen." With songs from the original Oscar-winning film, plus an expanded score with a dozen new numbers, Disney's "Frozen" is a theatrical experience filled with sensational special effects, stunning sets and costumes, and powerhouse performances. Through Oct. 22 at Altria Theater, Richmond.
Friday, October 13
Unbreakable Ukrainians – One Year of War. The Ukrainian Society of Virginia hosts an exhibition of photographs from the war in Ukraine. Taken since the Russian invasion of 2022, these photographs explore the struggles of heroism of the Ukrainian people in their fight for freedom. FREE. Oct. 13, 6 to 9 p.m., at Petersburg Area Arts League, Petersburg.
Nu-Blu. Celebrating 20 years of creating music and a new album, the band presents a signature fusion of bluegrass, country, and heartfelt storytelling. Oct. 13, 7 p.m., at Henrico Theatre, Highland Springs.
Movie in the Park – "The Nightmare Before Christmas" Sing-A-Long. Outdoor movie – take lawn chairs or blankets. Oct. 13, 7 to 9 p.m., at Meadow Farm Museum at Crump Park, Glen Allen.
Artrageous. Picasso meets the Blue Man Group. See Boomer's Top 5 Picks.
The Richmond Folk Festival. Richmond's must-see event of the year! See Boomer's Top 5 Picks. 
Jackiem Joyner. Bask in the music of the acclaimed Norfolk-born saxophonist and see why he has a number one jazz album and multiple Billboard chart-topping hits and critically acclaimed books. Oct. 13, 8 p.m., at The Tin Pan, Richmond.
"Siegfried." Part of Wagner's "The Ring Cycle" continues with a fantasy of gods and heroes, family drama and an epic quest. Virginia Opera accompanied by the Virginia Symphony Orchestra. Oct. 13, 7:30 p.m., and Oct. 15, 2:30 p.m., at Dominion Energy Center at Carpenter Theatre.
Saturday, October 14 
Fall Festival & Classic Car Show. Central Virginia British Car Club helps host classic cars, alongside Woodside Market for seasonal produce. Oct. 14, 10 a.m. to 1 p.m., at Woodside Farms at Chickahominy Falls, Glen Allen.
Sitelines BLM "ACTION" Film Festival Premiere. Three films that were filmed at, respond to, or are in conversation with historic or iconic locations in Richmond and surrounding counties; a post-show Q&A with the writers; and three Welcome Table discussions inspired by James Baldwin, Josephine Baker, and art such as Lois Weaver's "Long Table." Facilitators trained by the Virginia Center for Inclusive Communities will help support the communal dialogues meant to inspire participants to continue identifying areas of mutual understanding beyond the festival that lead to action or social transformation. Oct. 14, 1 p.m., at the Virginia Museum of History and Culture, Richmond.

How Full Is Your Richmond Bucket List? RVA top spots from five RVA leaders in fun. See Boomer's Top 5 Picks.  
Virginia Literary Award Finalists and Awards Celebration. The fiction finalists are Bill Glose, All the Ruined Men: Stories; Bruce Holsinger, The Displacements; and Barbara Kingsolver, Demon Copperhead. The nonfiction finalists are Margaret Edds, What the Eyes Can't See; Jonathan M. Katz, Gangsters of Capitalism; and Beth Macy, Raising Lazarus. The poetry finalists are Laura Bylenok, Living Room; Melanie McCabe, The Night Divers; and Gregory Orr, Selected Books of the Beloved. Oct. 14, 6 to 9:30 p.m., at the Library of Virginia, Richmond.
Open House and Movie Night Under the Stars. Take in aircraft and apparatus displays from the Chesterfield Fire and EMS, Police and Sheriff departments, Virginia Department of Aviation and Virginia State Police MedFlight 1, food trucks, and more. At sunset, watch "Top Gun Maverick" (PG-13) on a large movie screen with the airport's runway and taxiway serving as the backdrop. FREE. Oct. 14, from 5:30 to 10 p.m., at the Richmond Executive-Chesterfield County Airport, Chesterfield.
Sunday, October 15
History Mythbusters – Historic House Edition Part 2. Join the talk about taxes, naked furniture, coffins, and Marco Polo, examples that highlight how public history and interpretation is increasingly supported by research, best practices, and some common sense. What's fact, what's fiction, and what might be a mixture of both? Oct. 15, 2 to 3:30 p.m., at Belmont Recreation Center, Henrico.
The Ringing Chord. The Great Richmond Chorus presents an original play set to barbershop-style a capella music. Oct. 15, 3 p.m., at the Perkinson Center for Arts and Education, Chester.
Author Meet & Greet. Cara Achterberg signs and discusses her many books, including many about furry friends. Oct. 15, 4 to 6 p.m., at Intermission Beer Company, Glen Allen.
Monday, October 16
Ashland Theatre's 1948 Film Series. The small-town theater celebrates its 75th anniversary with 1948 films on one Monday each month throughout the year. Up this week, "Macbeth," directed by and starring Orson Welles. Oct. 16, 7 p.m., at Ashland Theatre, Ashland.
Wednesday, Oct. 18
Michael W. Twitty in the Director's Series. The African American and Jewish culinary historian and food writer shares the recipe for how he connects his personal roots through food. Twitty is author of award-winning books, including 2023 National Jewish Book Award recipient "KosherSoul" and 2018 James Beard Foundation Book of the Year "The Cooking Gene," which traces his food ancestry from Africa to America and from slavery to freedom. Oct. 18, 7 p.m., at Jamestown Settlement, Jamestown.
Sankai Juku: KŌSA – between two mirrors. A sublime visual spectacle. See Boomer's Top 5 Picks.
Thursday, October 19
Fitness & Health Expo. Improve overall emotional, physical, and mental health. Talk with community vendors, take in fitness demos like senior wellness, Zumba, line dancing, and pickleball. Oct. 19, 10 a.m. to noon, at Eastern Henrico Recreation Center, Henrico.
artoberVA at the Poe Museum. Arts and smarts, dark and festive, with live music by Flashlight Tag, beers by Tabol Brewing, and food from TBT El Gallo. Oct. 19, 6 to 9 p.m., at the Poe Museum, Richmond.
Curator's Talk – Willie Anne Wright: Artist and Alchemist. Learn about the new exhibition opening on Oct. 21, featuring the internationally renowned photographer and painter whose Richmond-based career spans six decades. Presenting 63 photographs and 9 paintings by the Richmond native, born in 1924, this is the first major exhibition to explore the trajectory of her career. Livestream option available. Oct. 19, 6:30 to 7:30 p.m., at Virginia Museum of Fine Arts, Richmond.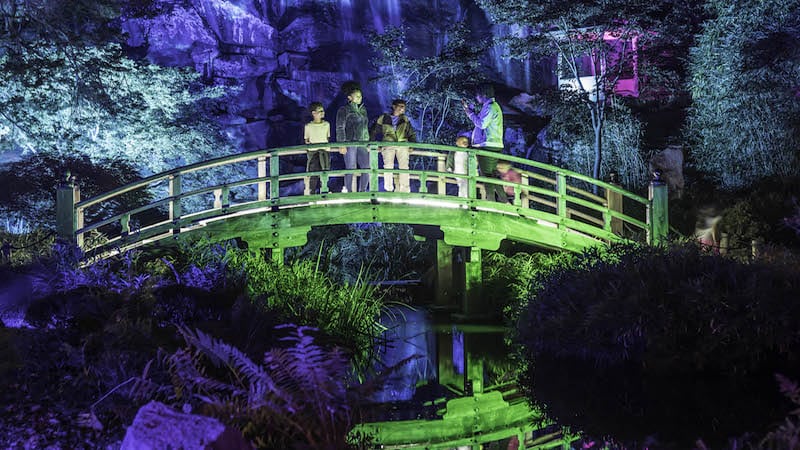 Garden Glow. Maymont transforms after dark with creative lighting throughout the gardens and a Glow Village with food, fire pits, interactive light installations and a Glow Bar. Oct. 19 to Nov. 12 at Maymont, Richmond.
"Hamlet." Richmond Shakespeare opens its 25th anniversary season with the classic drama, examining questions about life and existence, sanity, love, death, and betrayal. From Oct. 19 to Nov. 12 at Dominion Energy Center's Gottwald Playhouse, Richmond.
News worth knowing
Golden Girls, Improv, Simon & Garfunkel, Kansas
The Golden Girls are back! The four sassy seniors have returned for one more hurrah, with same old spunk and modern-day twists. Sophia is out on bail, Blanche and Rose have founded a sex app for seniors. And Dorothy is trying to hold it all together, with help from her younger, sex-crazed love interest. Ticket presale through Oct. 12, 11:59 p.m., use code BLANCHE. Public sales begin Oct. 13, 10 a.m. Playing April 9, 2024, 7:30 p.m. at Carpenter Theatre at Dominion Energy Center, Richmond.
Plus more big announcements from Dominion Energy Center, Richmond:
Colin Mochrie and Brad Sherwood are "Asking for Trouble" on Jan. 6, 2024 at 7:30 p.m.
"The Simon & Garfunkel Story" takes a bridge over troubled water on Jan 30, 2024 at 7:30 p.m.
Kansas is taking "Another Fork in the Road" on their 50th anniversary tour, March 1, 2024 at 7:30 p.m.
---
Anticipation … ! Click here to make plans with this list of events to come and ongoing exhibitions and performances.
Follow What's Booming on Boomer, updated every Thursday, and sign up at the bottom of our website for our twice-weekly newsletter.