More What's Booming RVA: Oct. 26 to Nov. 2
| October 26th, 2023
A week of events, announcements, and a link to future fun
---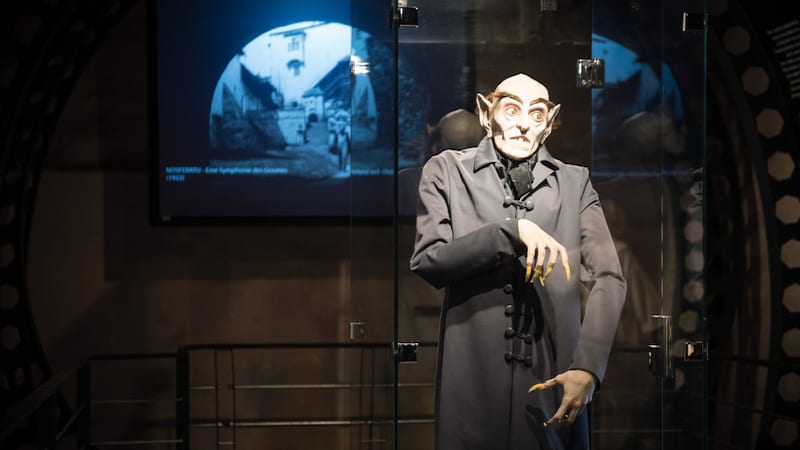 More of What's Booming in Richmond, Virginia, October 26 to November 2, 2023. RVA embraces Halloween as a chance to celebrate a holiday without the stress, from zombie walks to symphonic spookiness! Plus arts, music, authors, and BBQ.
---
Check out the Boomer Top 5 picks in RVA, browse the week ahead, or go to our updated events page  for Down the Road happenings and ongoing exhibitions and performances.
October 26 to November 2
Thursday, October 26
Halloween Unhappy Hour. Enjoy the surf rock of The Embalmers, Triple Crossing Beer on tap, and the culinary delights of TBT El Gallo. Come in costume for fun and prizes. October 26, 6 to 9 p.m., at the Poe Museum, Richmond.
Spooky Short Stories Tour. See Boomer's Top 5 Picks.
Lincoln Prize Lecture. The Lincoln Prize award is given to the finest scholarly work in English on Abraham Lincoln, American Civil War soldier, or American Civil War era. This year's co-winner, Dr. Jonathan White, will be in attendance. October 26, 6 p.m. reception and 7 p.m. lecture and book signing, at the American Civil War Museum at Tredegar, Richmond.
Gallery at First UU. More than 130 Virginia fine artists and craft-makers present and sell nearly 4,000 pieces of art and crafts in multiple media. Through Oct. 29 at First Unitarian Universalist Church, Richmond.
"Akwarium." Richmond Ballet Presents Studio One. Inspired by the atmosphere of an aquarium, this contemporary ballet reflects the very human experience of sharing space, and the encounters, random or otherwise, that we have along the way. Through Oct. 29 at Richmond Ballet Studio Theatre, Richmond.
Get Your Boo's at the Byrd. The classic Richmond theatre presents classic horror-inspired films, including "Halloween," "The Exorcist," "House of Dark Shadows," "Nosferatu," and more. Through Oct. 31 at the Byrd Theatre, Richmond.
Friday, Oct. 27
Voices from the Shadows. See Boomer's Top 5 Picks.
Alexander Paley Music Festival. On Friday, the pianist, his wife, and fellow pianist Peiwen Chen will offer a program of Franz Schubert, Carl Maria von Weber, and Bedřich Smetana, played four hands on one piano. On Saturday, Paley will perform solo, celebrating Reformation Sunday with a program of Johann Sebastian Bach and Carl Philipp Emanuel Bach. Oct. 27 to 28, 7:30 p.m. both nights, at St. Luke Lutheran Church, Richmond.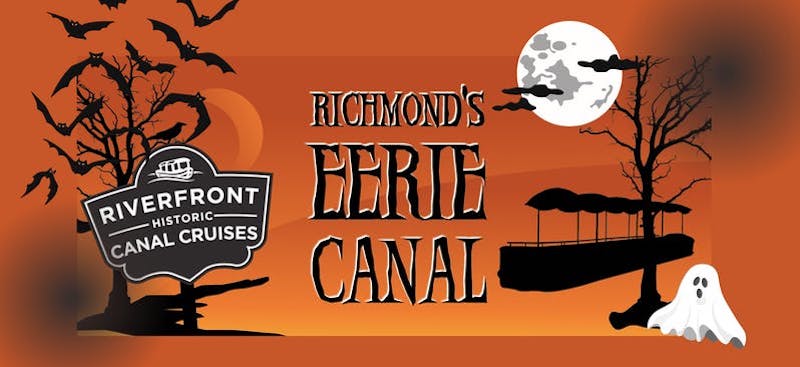 Richmond's Eerie Canal Tours. Hop aboard a canal boat for a 20-minute tour featuring haunting tales of Richmond's past. Family friendly. Tickets sold online only. Oct. 27 to 29, beginning at Riverfront Canal Cruises, Richmond.
Ashland Halloween. Ashland's historic district illuminates the spooky season with more than 20 quirky events and spirited décor. Think haunted history tour; adult trick-or-treat bar crawl; Brews, Boos, & BBQ with three costume contests; concert; and more. Oct. 27 to Oct. 31, throughout downtown Ashland.
Saturday, Oct. 28
HarvestFest. See Boomer's Top 5 Picks.
Chesterfield County Tribute to Cornelius Mimms. The county honors its first Black member of the board of supervisors (1881-1883 and 1887-1889) with a permanent historical exhibit, which will be unveiled in a ceremony including Mimms' descendants. Oct. 28, 10 a.m., at the Chesterfield County Museum, Chesterfield.
Scott's Addition Booz Crawl. Eleven neighborhood craft beverage makers host a costume party. Plus pick up a Booz Crawl stamp card, get it stamped at five places, and be entered to win a $25 gift card. Oct. 28, noon to 10 p.m., in Scott's Addition, Richmond.
Hog on the Hill. Barbecue, beers, and bands, oh my! Oct. 28, noon to 6 p.m., at Libby Hill Park, Richmond.
Richmond Zombie Walk. Be a zombie or just salute the walking undead at the 18th annual event. Oct. 28, 1 p.m. at Boat Lake for participants to meet, then march through Carytown at approximately 2:30 p.m.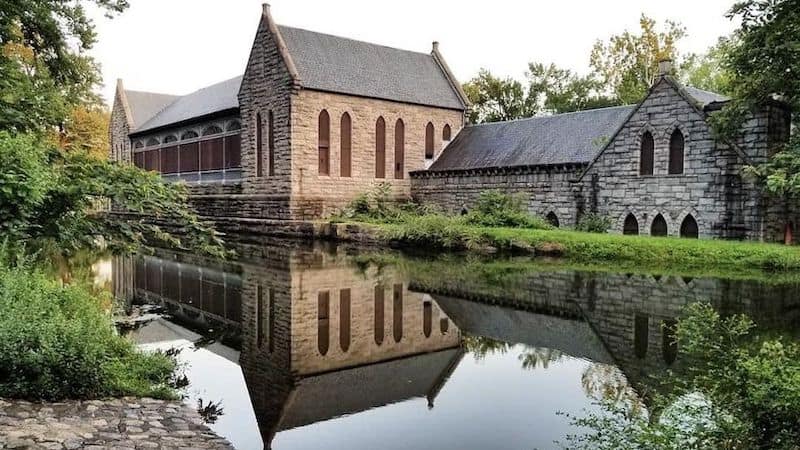 Poe at the Pump House. An afternoon of 30-minute tours of the historic Pump House and 30-minute dramatic readings of Edgar Allan Poe's works. Oct. 28, 2 to 6 p.m., at Byrd Park Pump House, Richmond.
Full Moon Fever 15 Year Anniversary. The Tom Petty tribute band plays two sets of classic rock. Oct. 28, 7 p.m., at The Broadberry, Richmond.
The Taters Halloween Party. See Boomer's Top 5 Picks. 
Sunday, Oct. 29
Steve Martin and Martin Short. Two wild and crazy comedians are joined by plus Jeff Babko and The Steep Canyon Rangers Presents: You Won't Believe What They Look Like Today! Oct. 29, 8 p.m., at Altria Theater, Richmond.
Monday, Oct. 30
Get Spooky at Ashland Theatre. Get your Halloween on with a spooky event for kids and scary movies for the rest of us, including "The Rocky Horror Picture Show" and "Halloween." Through Oct. 30 at Ashland Theatre, Ashland.
Tuesday, Oct. 31
Happy Halloween!
Wednesday, Nov. 1
Artist Lunch and Conversation with Fiona Ross & Steve Bickley. FREE, RSVP required. Nov. 1, noon to 1 p.m., at Page Bond Gallery, Richmond.
Annual Paul Mellon Lecture | Sir Alfred Munnings: A Life of his Own. The artist was known for his equine works of horses and people working together in racing, chasing, and hunting. Nov. 1, 6:30 to 7:30 p.m., at the Virginia Museum of Fine Arts, Richmond.
Thursday, Nov. 2
Sunrise Science. The new Science Museum series features experts with STEM-focused jobs – along with complimentary coffee. The first speaker is Dr. Rick Spinrad, Undersecretary of Commerce for Oceans and Atmosphere and the 11th NOAA Administrator, presenting "An Ocean Apart?" His presentation looks at the interconnectedness of the health of our oceans and our daily lives. FREE. Nov. 2, 8 to 9 a.m., at the Science Museum of Virginia, Richmond.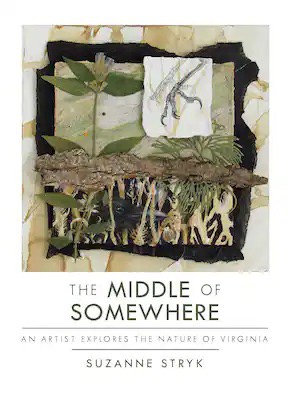 Carole Weinstein Author Series. Suzanne Stryk, "The Middle of Somewhere: An Artist Explores the Nature of Virginia." The author and artist traveled through Virginia, exploring the creatures and the people in her book of essays, sketches, and ephemera. FREE, registration required. Nov. 2, 6 to 7:30 p.m., at the Library of Virginia, Richmond.
Controversy / History – Beyond Law & Order: Building Community. What can history tell us about our future and help shape tomorrow? FREE. Nov. 2, 2023, 6 to 7:30 p.m., at The Valentine Museum, Richmond.
Richmond Coin and Currency Show. More than 55 tables of dealers with U.S., foreign, and ancient coins and currency. Raffle prizes. Nov. 2 to 4, ACCA Temple Ballroom, Richmond.
News Worth Knowing
"Annie" and Virginia Wine Expo: Tickets Now Available!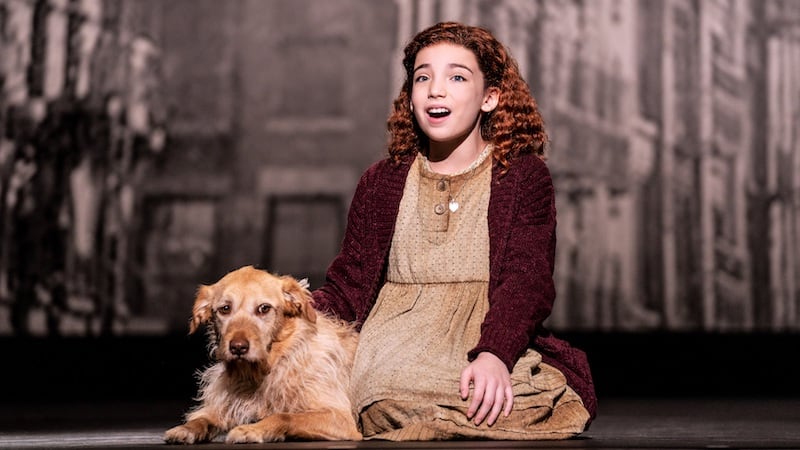 "Annie" Tickets on Sale. Broadway in Richmond presents the iconic musical "Annie" on Jan. 16 to 21, 2024. Tickets go on sale Oct. 27 at 10 a.m., at www.BroadwayInRichmond.com, by phone 1-800-514-3849 (ETIX), or at the Altria Theater Box Office Monday through Friday from 10 a.m. to 2 p.m. At Altria Theater, Richmond.
Virginia Wine Expo Tickets & Ticket Bundles on Sale. The annual expo features Walk-Around Grand Tastings in Main Street Station, plus two dozen other curated wine, spirits, and food events around Richmond: wine dinners, an oyster and lobster pairing, whiskey, bubbly, and tequila events, expert-led seminars, and more. Feb. 23 to March 3, 2024.
---
Anticipation … ! Click here to make plans with this list of events to come and ongoing exhibitions and performances.
Follow What's Booming on Boomer, updated every Thursday, and sign up at the bottom of our website for our twice-weekly newsletter.