What's Booming RVA: Spooky Season
| October 26th, 2023
Boomer's top 5 picks for the week ahead
---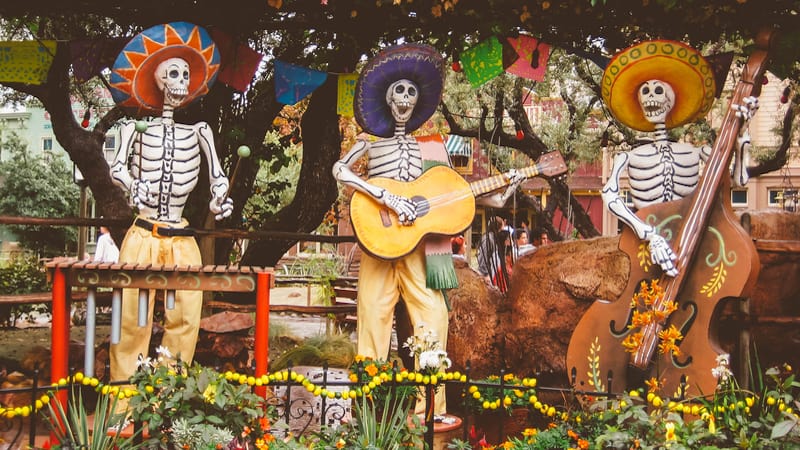 Find elevated chills and thrills at these five fun and culturally relevant seasonal events, with history, artists, and live music. All in "What's Booming RVA: Spooky Season."
---
Spooky Short Stories Tour
Oct. 26, 6 p.m., at The Valentine, Richmond
Join a 30-minute gallery tour of The Valentine featuring stories of the eerie and mysterious. FREE.
Voices from the Shadows
Oct. 27 and 28, 6:30 p.m. and 8 p.m. both nights. Tour begins at Hart Farm, 6915 Duncan Road, Petersburg.
Costumed guides lead participants on a special Halloween tour, with historical figures on the real battlefield of Pamplin Historical Park. Highlighting historical situations and folk traditions as told through scary stories, music in the night, fireside encounters, soldiers, surgery and more – all accompanied by sights and sounds to enhance the haunting atmosphere. Reservations required.
HarvestFest
Oct. 28, 10 a.m. to 8 p.m., at Lewis Ginter Botanical Garden, Richmond
Honoring Hispanic Heritage Month with a festival of live performances, a craft market with Hispanic artisans, family friendly activities, food, adult beverages, a Dia de los Muertos community activity, and more.
The Taters Halloween Party
Oct. 28, 8 p.m., at The Tin Pan, Richmond
The long-time Richmond faves start this Halloween show with music from – and the looks of – The Monkees, and includes their roots-pop music and tunes from their Halloween album, "Don't Scream!"
"Ghostbusters" in Concert
Oct. 28, 8 to 10 p.m., at Altria Theater, Richmond
The Richmond Symphony accompanies the comic classic movie with its fun paranormal score.
Check websites for more details, including prices and registration requirements.
---
More of What's Booming in Richmond besides Spooky Season
Food and more fun to fill your plate
Boomer's featured flavor of the week:
Take a drive to Maple Street – Biscuit Company
And lots more events to throw on your calendar: