'70s Music: Styles of the Fertile Era
| May 15th, 2020
It will survive
---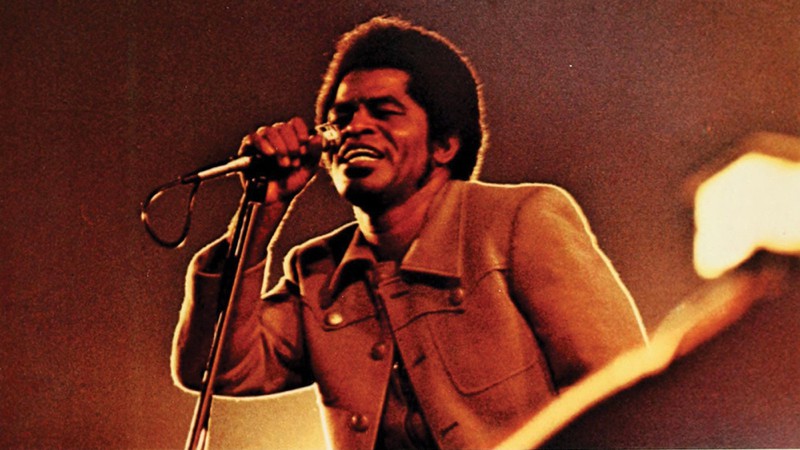 On April 10, 1970, Paul McCartney issued a statement suggesting a split with The Beatles, causing a media storm and signaling the demise of the world's greatest musical force.
In September that year, Jimi Hendrix performed at a festival in Germany, then died days later in London. Janis Joplin's death followed in October; Jim Morrison's, in 1971. Combined with the fatal stabbing of a festival attendee during the Rolling Stones' set at Altamont in December 1969 – only months after Woodstock – it seemed the 1970s was destined to be a musical Death Valley.
Instead, the cultural eruption of the '60s resulted in a cascade of hot musical styles and genres that made the '70s fertile ground for creativity to blossom.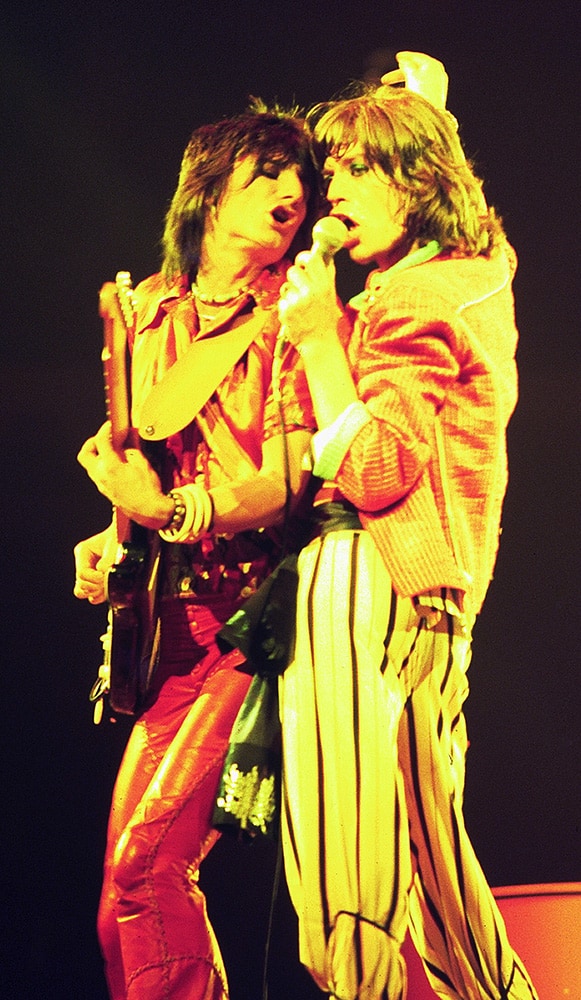 SPROUTING SEEDS
On Valentine's Day 1970, a New York City resident held the first in a series of private dance parties in his Manhattan home. It's been called the birth of disco.
Also in 1970, Black Sabbath released its debut album, popularizing a genre we now call heavy metal. In December of that year, Jimmy Page, Robert Plant, John Bonham and John Paul Jones began laying tracks for "Stairway to Heaven." Some say it's the greatest rock song ever recorded.
Throw in other seedlings planted in the '60s, and you could say the decade went from gloom to glam – and beyond. Hip-hop, funk, punk, New Wave, jazz fusion, Southern rock, soft rock, reggae, progressive rock, blues rock, power pop – all found moments in the spotlight. Country singer Lynn Anderson never promised us a rose garden in 1970, and Elvis found new energy in Vegas.
PRODUCING MEMORIES
Care to hear a few earworms from the era? How about "Like a bridge over troubled water/I will lay me down." Try "It's too late, baby, now it's too late." And there's "Bye, bye, Miss American Pie" and "Papa was a rollin' stone." Or "Goodbye yellow brick road." Plus "Don't stop thinking about tomorrow." Here's one in a word: "Layla."
It's impossible to mention all the bands and hits of the decade. In Rolling Stone magazine's tally of the 500 greatest songs of all time, 26.2 percent are from the 1970s, second only to the previous decade's 39.2 percent. Two '70s hits, John Lennon's "Imagine" and Marvin Gaye's "What's Going On," are in the Top 10 (sorry, Queen fans). Three albums are in the all-time Top 10 (What's Going On, the Stones' Exile on Main Street and The Clash's London Calling).
MOVING AND GROOVING
Despite the proliferation of genres, one stands out like a gold chain on a leisure suit – disco. Crooner Barry White scored hits in the early years; then divas Donna Summer and Gloria Gaynor brought the "four on the floor" rhythms to prominence. The peak came in 1977 when John Travolta personified every dancing wannabe in Saturday Night Fever. The movie's soundtrack, which included "Stayin' Alive" by the Bee Gees and "Boogie Shoes" by KC and the Sunshine Band, remains among the best-selling soundtracks of all time.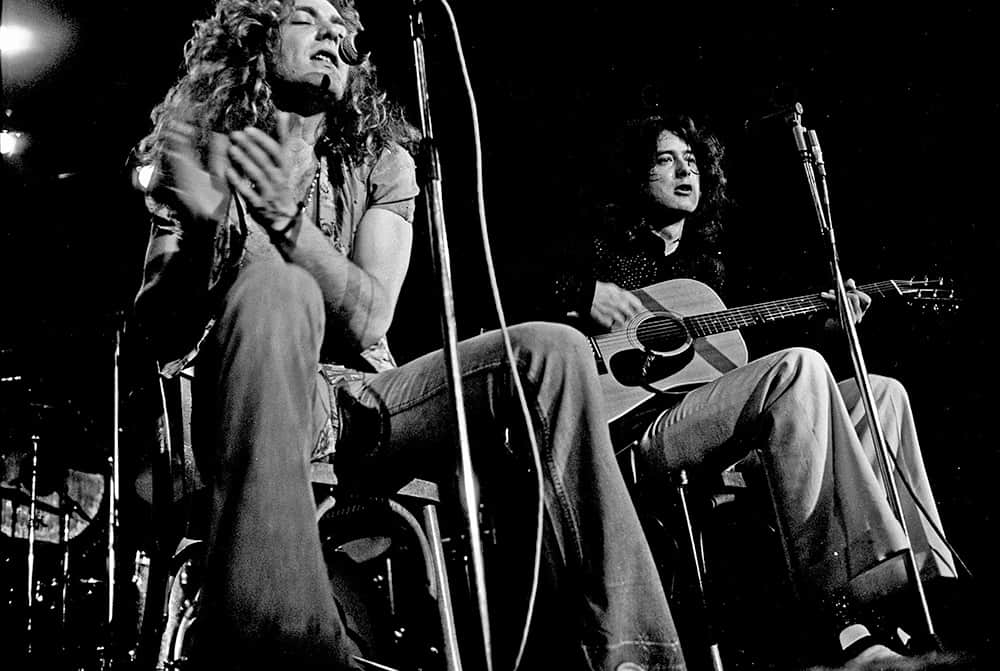 In stark contrast to the smooth moves on discotheque floors, punk rockers were thrashing and pogoing in clusters at seedy clubs. The riveting snarl and wounded howl of London's Sex Pistols and The Clash – with the Ramones, Patti Smith and Iggy Pop doing their thing in the States – stripped rock of its glitter and slammed it against a garage wall of spite, anarchy and disillusionment (cue The Who's "Won't Get Fooled Again"). The spat-out lyrics of "God save the Queen/She ain't no human being," however, would eventually lead to hummable tunes and a wave of new bands – Talking Heads, Blondie, Television, The Pretenders, The Cars, The Police.
GROWING STRONGER
For some established artists, the decade proved particularly fertile. The Grateful Dead, already counterculture heroes, gave Deadheads a vinyl gem with Workingman's Dead in 1970. David Bowie put out 11 discs in the decade, and his Ziggy Stardust persona put glam into orbit. The Allman Brothers' Live at the Fillmore East in 1971, featuring the guitar wizardry of Duane Allman and Dickey Betts, became an instant classic and paved the way for Southern rock's Lynyrd Skynyrd, Marshall Tucker Band and others.
Stevie Wonder stood at the peak of his powers when 1976's Songs in the Key of Life debuted at No. 1 on the Billboard pop charts. Michael Jackson began releasing solo albums in this decade, outgrowing the family five and moonwalking toward worldwide acclaim. Journey, Rod Stewart, Dire Straits and Tom Petty used the '70s to launch Hall of Fame careers. And Eddie Van Halen turbocharged the electric guitar, fundamentally redefining the instrument.
Many of those mentioned are no longer with us. Among those still rocking, though, few have enjoyed the sustained success of Bruce Springsteen. Before his glory years – Born to Run came out in 1975 – Richmonders flocked to hear the curly-haired slick-lick guitarist in Steel Mill.
THE BOSS HIMSELF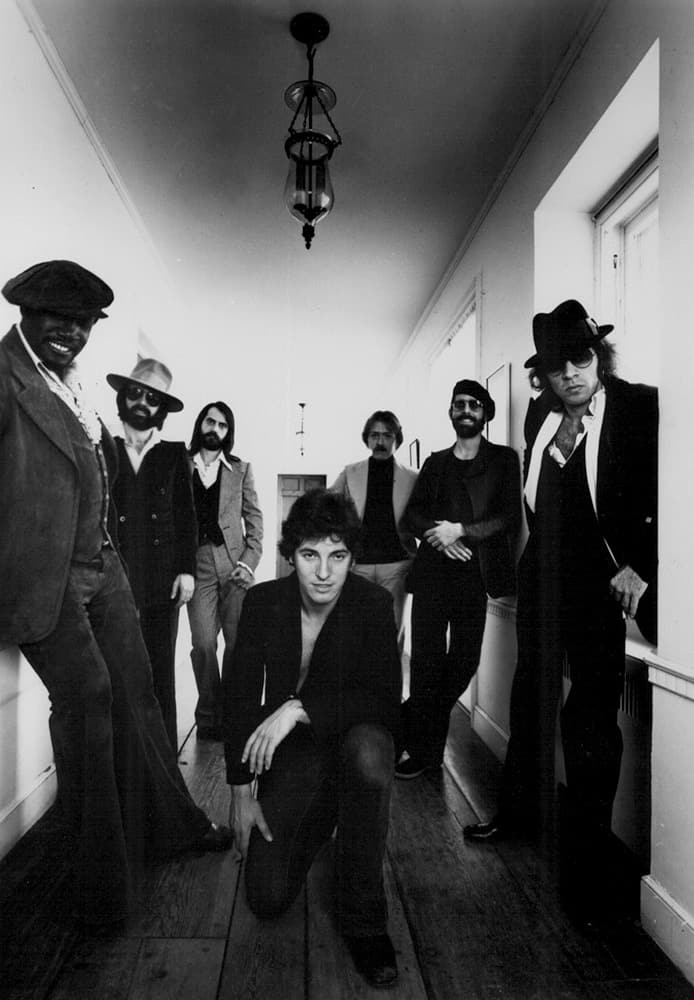 "We became enormously popular in Richmond, drawing up to 3,000 people in our Southern concerts, with no album to our name," Springsteen wrote in his autobiography.
Springsteen poached Robbin Thompson from a local band in 1970 to fill out Steel Mill's sound. "I thought [Robbin] had one of the best undiscovered rock voices I'd ever heard," Springsteen wrote. Thompson later built his own career, collaborating with Steve Bassett in 1978 on "Sweet Virginia Breeze."
Tying Bob Dylan to one decade is like growing moss on a rolling stone. He entered the '70s in full vigor, however, with 1969's Nashville Skyline; 1975's Blood on the Tracks was "arguably the finest album of his career," says Rolling Stone.
Dylan's influence could be heard in places such as California's Laurel Canyon, a musical melting pot called home by the Byrds, the Mamas and the Papas, the Eagles, CS&N, Neil Young, Linda Ronstadt and Frank Zappa, to name a few. The documentary Echo in the Canyon provides earworms aplenty.
SPRINGING FROM SOUL
James Brown had already earned his "godfather of soul" moniker when he and his band spawned funk. The up-tempo side featured massive bass lines and infectious rhythms reflecting the energy of Brown's live performances – disco with its finger in an electric soul socket. Sly Stone, George Clinton and Bootsy Collins added to the juice. "[Funk] has influenced world music from reggae to Afrobeat," says Smithsonian magazine. "Much of popular music since the 1960s comes through James Brown's moves and grooves. Hip-hop is unimaginable without him."
Speaking of hip-hop, the story goes that in the Bronx on Aug. 11, 1973, a young man known as DJ Kool Herc was playing the instrumental "breaks" in records while his friend Coke La Rock manned the microphone with rhythmic patter. The trend evolved, thanks to Afrika Bambaataa and Grandmaster Flash, and grew through grassroots appeal.
"Hip-hop says, 'Come as you are.' We are a family," DJ Kool Herc wrote in a hip-hop history. "It's about you and me connecting one to one." The decade ended with the Sugarhill Gang's recording of "Rapper's Delight" and the call to "Let's rock, you don't stop."
AND THE BEAT GOES ON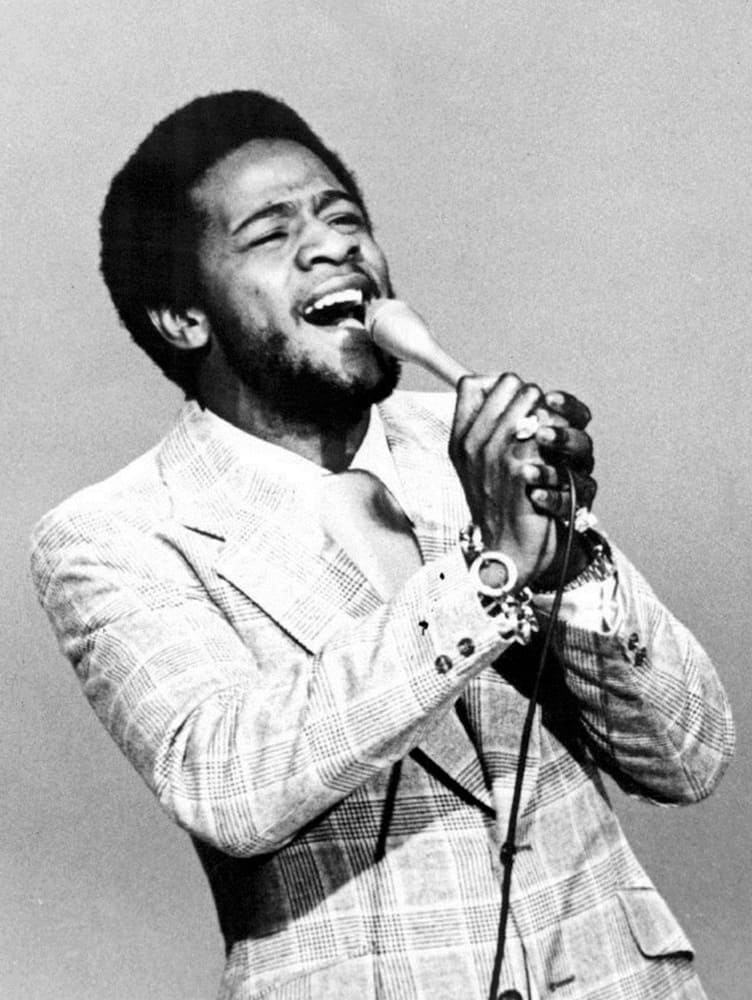 Less visceral and more cerebral was the appeal of "prog" rock. The sophisticated time signatures and technical virtuosity of Pink Floyd, Yes, Genesis, Rush and King Crimson owed more to Ravel than Elvis, as evidenced in ELP's rendition of Pictures at an Exhibition.
Let's not forget power poppers like Cheap Trick and The Romantics. And hard rockers Kiss and Aerosmith and AC/DC and Heart. And crooners Al Green, James Taylor and Van Morrison. Plus Billy Joel, Little Feat, Steely Dan, Willie Nelson, New York Dolls, Elvis Costello, Bonnie Raitt, Dolly Parton, John Prine, Johnny Winter, Jeff Beck, ZZ Top and …
And the Stones' Let it Bleed. So if I've left out your favorite earworms, well, "You can't always get what you want."
---
Craving good music? Check out some local bands to tune into locally.
---
Lee Graves has been a lifelong musician, starting as a classically trained oboist before becoming a rock 'n' roll bassist/guitarist. He has played in countless bands in Richmond and elsewhere and currently holds down the bottom in the Bluz Catz, an RVA blues band.